Daphne Bual
A lover of stories, parks, animals, rainy days, and hot…
[video src="https://www.instagram.com/p/BZ9U-8GHYaZ/?hl=en&taken-by=arianagrande"][video src="https://www.instagram.com/p/BdocWhpF_qH/?utm_source=ig_embed"][video src="https://www.instagram.com/p/Bjh_sXzHH03/?hl=en&taken-by=pom.klementieff"][video src="https://twitter.com/ZoeSugg/status/712591700938637313"][video src="https://www.instagram.com/p/BAXjc2fH89b/?taken-by=curtisleejamie"][video src="https://www.instagram.com/p/BoB20zpgw-o/?taken-by=helenmirren"][video src="https://www.instagram.com/p/BlnKZgKhHpN/?taken-by=grombre"]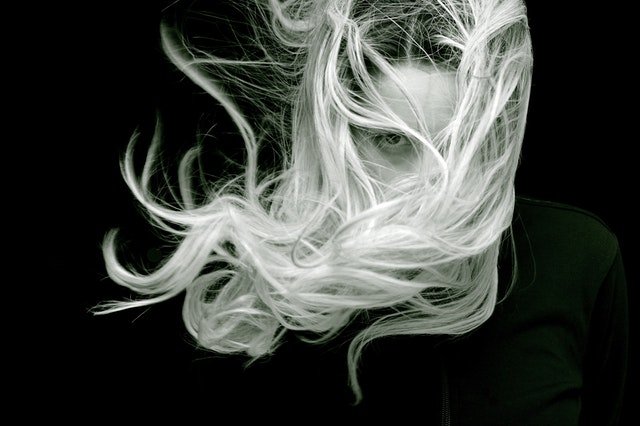 In January this year, model and TV host Chrissy Teigen tweeted about her "Cruella dreams coming true!" She was referring to her "skunk like streak of gray hair," and how she loves it. Her post encouraged many women to share their own photos where they rock graying roots, gray streaks, or a full head of silver locks.
It was a rather enlightening moment for many as people took notice and conceded that gray hair does look stylish. You can view the Twitter thread right here.
Chrissy is just one of the many celebrities, music idols, and actors who've gone gray. Ariana Grande, Kim Kardashian, Zoella Sugg, and Pom Klementieff all looked gorgeous, even with different haircuts.
Gray is Not Old
Women around the world have been conditioned to believe that gray hair makes them look older than their age. I used to think that way. I realize now that people think this way because we associate gray and white hair with senior women. But as Ariana, Zoe, Kim, and Pom demonstrated, gray hair can also look amazing on younger ladies.
Interestingly, gray hair and the right haircut can make older women look young. Just look at Jamie Lee Curtis and Dame Helen Mirren!
Emma Watson and Jennifer Lawrence may have made headlines when they lopped off their signature long hair and sported pixie cuts, but for me, Jamie Lee Curtis will always be the pixie cut queen. She's been wearing this hairstyle for decades. Now that she's fully silver-haired, she looks even more fabulous.
The same goes for Helen Mirren. She's a natural light-blonde, but she's allowed her hair to transition to white smoothly.
These two women show us how fabulous aging can be, as they took to gray hair with grace. Should anyone tell you that gray hair makes women look old, these two will prove them wrong.
What Causes Gray Hair?
Although gray hair typically appears when we grow older, some women start seeing gray strands as early as their teens. Harvard Medical School cites Vitamin B12 deficiency and vitiligo as possible causes of gray hair, but genetics play a much bigger role. So if you see gray hair in your 20s or 30s, your mom, aunts, and grandmother must have had the same experience.
A Movement Toward Acceptance
The increasing popularity of gray hair is more than a fashion statement. It's a movement toward self-acceptance and of embracing personal quirks. It doesn't mean that hair coloring doesn't promote these values. It's just that women should be allowed to feel proud and confident if they choose to let their gray roots show.
A 24-year-old graphic designer from North Carolina helped spark this movement. Tired of dying her gray hair, she decided to just embrace them and grow them out. She started an Instagram account called Grombre with a mission of making "going gray" among young women more acceptable.  The amount of support she got surprised her. More and more women came out and posted their fabulous gray hair.
Becoming a Silver Vixen
So how do you get into this trend of having gray hair?
The fastest way is to go to a salon and color your hair gray or ash. Alternatively, you can stop dyeing your hair black, brown, or blonde and just let your graying roots show.
Style trends come and go, but I hope this one will last. It shows that there's beauty in aging. It's comforting to know that society will have a better perspective by the time my gray hair start to show.
Daphne Bual
A lover of stories, parks, animals, rainy days, and hot chocolate, she believes that the best remedies for bad days are three servings of french fries and one whole rainbow cake.