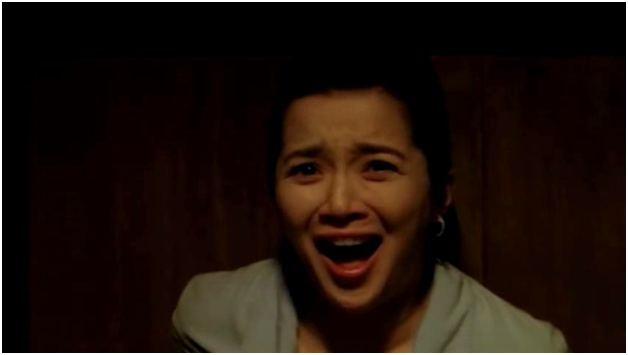 If you follow the local entertainment industry, you probably have an idea of the real-life horror that Kris Aquino currently faces. She was distraught after finding out that a trusted business partner embezzled investments, affecting the trust funds of her sons Josh and Bimby.
Although stressed and upset — she actually lost 15 pounds in a month due to stress — the Queen of All Media remained level headed for the sake of her children. She contacted her legal team to sue the individual for theft in San Juan, Mandaluyong, Pasig, Makati, Taguig, and Manila. She acted quickly and coolly to prevent further damages.
We can say that years of experience, both professional and personal, have hardened the multi-media mogul's heart. But who knows? Maybe her exposure to horror movie plots, such as Feng Shui's and Sukob's, over the years also helped her deal with real-life legal horrorstoday.
That said, here are some of the best horror movies that our favorite former-presidential daughter has starred in:
Shake, Rattle & Roll III (1991)
Are you even Filipino if you haven't at least heard of the Shake Rattle & Roll franchise?
Kris Aquino starred in the third installment of the horror franchise way back in 1991. She played Tanya, the mother of a baby girl named Jane whose yaya was hell-bent on taking her. It makes you think twice about leaving a baby with the nanny.
The Vizconde Massacre: God, Help Us! (1993)
The Vizconde murder case was the talk of the town early in the '90s.
In 1993, Carlo J. Caparas directed a massacre film detailing the brutal and sensation murder of a family on June 30, 1991. Kris Aquino played the role of the Vizconde's teenage daughter, raped and stabbed to death along with her mom and sister.
The Myrna Diones Story (Lord, Have Mercy!) (1993)
Kris starred in another horror film just a month after the movie recounting the Vizconde murder case.
Again directed by Carlo J. Caparas, this film recounts the gruesome rape, torture, and murder of four women by five police officers in the Cordillera mountain range. Kris plays the role of the 14-year-old survivor who experienced and witnessed what happened to her sister and their two cousins.
The Elsa Castillo Story… Ang Katotohanan (1994)
Ever heard of the chop-chop lady? That's what this film is about.
In the 1994 horror flick based on a true story, Kris plays the role of Elsa, a married woman who had an affair. When her husband found out about her illicit relationship, he butchers her in a blind fit of rage.Although the film is extremely brutal, serial cheaters should learn a thing or two from it.
The Fatima Buen Story (1994)
Many films back then were based on real-life stories.
In this 1994 film, Kris plays a convict who is running away from her past and ends up ensnared in the clutches of corruption. The film is technically not horror but the storytelling did have paranormal symbolism —and you'll definitely feel for Kris's character when a corrupt policeman torments her.
Feng Shui (2004)
This is the Kris Aquino horror film that everybody and their mother knows.
The 2004 supernatural horror film about the cursed bagua mirror garnered positive reception from critics and die-hard Kris Aquino fans alike. It earned over P 100 million, kicking off the Queen of All Media's list of box-office horror hits.
Sukob (2006)
The film is a not-so-gentle reminder of Filipino pamahiins.
Kris Aquino and Claudine Barretto are sisters who do not follow the superstitious belief to not get married in the same year as an immediate family member dies lest more relatives die. The death and disappearance of their family members in the film makes you want to listen to your lola's pamahiins.
Dalaw (2010)
Remarrying after your spouse passes away may not be the best idea.
Kris plays Stella, a widow who reunites with and marries her old flame, Anton. Stella's vengeful late husband doesn't approve because her nightmares start to become reality and people start dying soon after she moves into her new husband's home.
Segunda Mano (2011)
Are you a fan of ukay-ukay or secondhand finds?
In this 2011 horror film, Kris Aquino buys a secondhand bag to try to impress her boyfriend. Plot twist —the bag originally belonged to the late wife of the said boyfriend. So you can just imagine how the late wife felt about it and why she caused a series of mysterious deaths.
Feng Shui 2 (2014)
Ten years after the success of Feng Shui, Kris reprised her role for a second movie.
The Feng Shui sequel focuses on Lester (Coco Martin), the new owner of the cursed bagua. He seemed to have luck and prosperity at first, but deadly consequences soon follow. He eventually asks Kris's character for help in defeating these consequences.
Whether you love her or hate her, Kris Aquino has starred in enough notable horror films to earn the title "Box Office Horror Queen." Check out her films this Halloween!