Sherna Tesara
Sherna loves books and Taylor Swift. She can often be…
[video src="https://www.instagram.com/p/BwkFrunnSEA/"][video src="https://www.instagram.com/p/BzgNeXTgmgY/"][video src="https://www.instagram.com/p/BzpNqM9lGfN/"][video src="https://www.instagram.com/p/Bxnk9WEFlMH/"]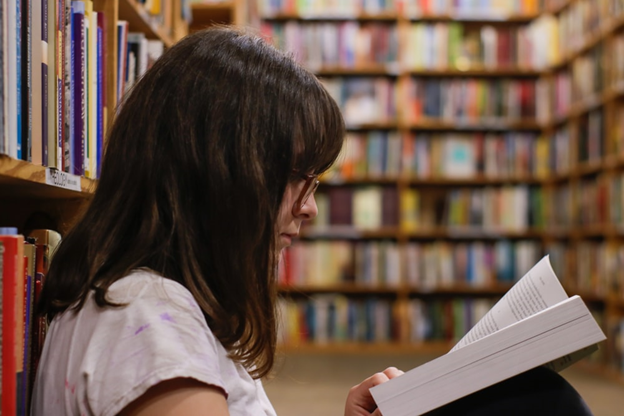 Before writing this article, I went to my Goodreads account and checked one of my shelves called "Books That Made Me Cry." There are currently 142 books under that shelf. Full disclosure: I only list books there that made me cry extra hard for an extended period; 42 books have done that. Some people haven't even read that many books in their life.
A bulk of those books, I've read when I was in my first two years in college. For some reason, I wanted—no, craved—books that would make me sob so hard I'd soak my pillow.
Now that we're in the thick of the rainy season, I figured I'd share with you some of those books. There's just something about the gloomy weather that makes you want to bundle up and read sad stories.
Fair warning: if you thought "The Fault in Our Stars" was sad, prepare yourself for the exquisite pain the following books will bring:
Tiger Lily by Jodi Lynn Anderson
I used to think of Peter Pan in relation to Wendy Darling, Captain Hook, and Tinker Bell. I didn't even know who Tiger Lily was until I had to dress up as her character in 3rd year high school English class. Even then, the only thing I knew about her was that she's a Native American princess.
When I read Jodi Lynn Anderson's "Tiger Lily," everything changed. Perhaps it's because we've all been where she was in this book: attracted to someone or something that's inherently bad for us. Told through Tinker Bell's point of view, this book will make you feel the rush of falling in love for the first time and break your heart thinking about all the what-ifs between the main characters.
The Nightingale by Kristin Hannah
https://www.instagram.com/p/B0idLXLgiFk/
Kristin Hannah has written several books before she penned "The Nightingale," an international bestseller that swept dozens of literary awards in 2015. These honors include the coveted Goodreads People's Choice Award for Best Fiction and Book of the Year awards from Amazon, iTunes, and the Wall Street Journal.
I feel like any form of media that tackles different World War II stories has the power to make me cry. In "The Nightingale," the story is about two sisters living in France whose lives are torn apart when the War began. This book is a beautiful kind of tearjerker because of its portrayal of women during WWII. Their contributions and sacrifices during that time are beautifully—but not romantically—portrayed in this book.
The Song of Achilles by Madeline Miller
Almost everyone knows the story of Achilles: the greatest of the Greek warriors. A Trojan War hero. Invulnerable except for his heel, which later became his downfall. But "The Song of Achilles" is told through Patroclus' point of view. Long portrayed by historians as Achilles' best friend since childhood, Patroclus is depicted here as Achilles' lover.
If you're like me, who thought that just because she knows the fate of these two characters, she's prepared, you're wrong. Miller's writing is the embodiment of "poignant." Your tears will have no choice but to fall.
Letters to the Lost by Brigid Kemmerer
Many people look down on Young Adult genre for being too shallow. I, myself, am not fond of YA books in contemporary settings. That's why I was a bit hesitant to read this book when my friend recommended it. But boy was I glad that I gave this a chance.
Told through Juliet and Declan's alternating points of view, "Letters to the Lost" tackles the hardships of growing up, being judged, and the secrets that can tear families apart. There's also a heavy dose of anger, loss, and grief — a trifecta of themes guaranteed to make even the heartless cry.
 It Ends With Us by Colleen Hoover
The first Colleen Hoover book I read was "Maybe Someday" five years ago. Since then, I've been a huge fan of her works because they've never failed to make me cry. But "It Ends With Us" hits differently.
I won't get into the specifics because this can turn spoiler-y real fast, but Colleen Hoover's most provocative book made me pause and think a lot of times throughout this story. It's romance, yes, but it's more than that. It's the story of so many courageous women and even men. A story that doesn't often get told because of the stigma surrounding their situation. The honest way Hoover handled this story made it even more thought-provoking and heartbreaking. Fortunately, it will reach a wider audience because Jane the Virgin's Justin Baldoni is turning It Ends With Us into a film.
Now you may already have an endless TBR pile. You may not even be in the mood for tearjerkers and want to read nostalgic books instead. Or perhaps you'd rather binge-watch Netflix shows . But the next time it rains or the sky's full of dark clouds, pick up one of these books and cry the sky.
Sherna Tesara
Sherna loves books and Taylor Swift. She can often be found talking about both on Twitter or trying to manage her three dogs.