[video src="https://www.youtube.com/watch?v=G2d-6fRrQvc"][video src="https://www.youtube.com/watch?v=RfBgT5djaQw"]
It's that time of the year again, ladies, when the sweet scent of flowers and chocolates fill the air. And hopefully, those aromatic airborne particles are the only thing you'll be sniffing.
Although there are many ways to enjoy Valentine's Day outdoors, like visiting Pinto Art Museum in Antipolo or dining in one of Hilton Manila's Vubble Pods, you can also organize a fun date at home. We're still in the middle of a pandemic, after all.
So if you would rather stay at home for this year's Valentine's Day, prepare your go-to comfort food, bring out a bottle of wine, and check out these binge-worthy Netflix series.
Bridgerton
If you thought the massive Kardashian-Jenner clan's Hollywood shenanigans were insane, check out the adventures of the Bridgerton siblings as they learn about romance and relationships in Regency London. This 19th-century bunch presents an all-new level of drama.
"Bridgerton" is an adaptation of Julia Quinn's eight-part historical romance novel series. So if you're not a fan of reading but have no problem with Netflix binging, this scandal-ripe series is just for you. There's some fake dating in there, too, and who can resist that trope?
The decadent period costumes are quite the spectacle, too.
Emily in Paris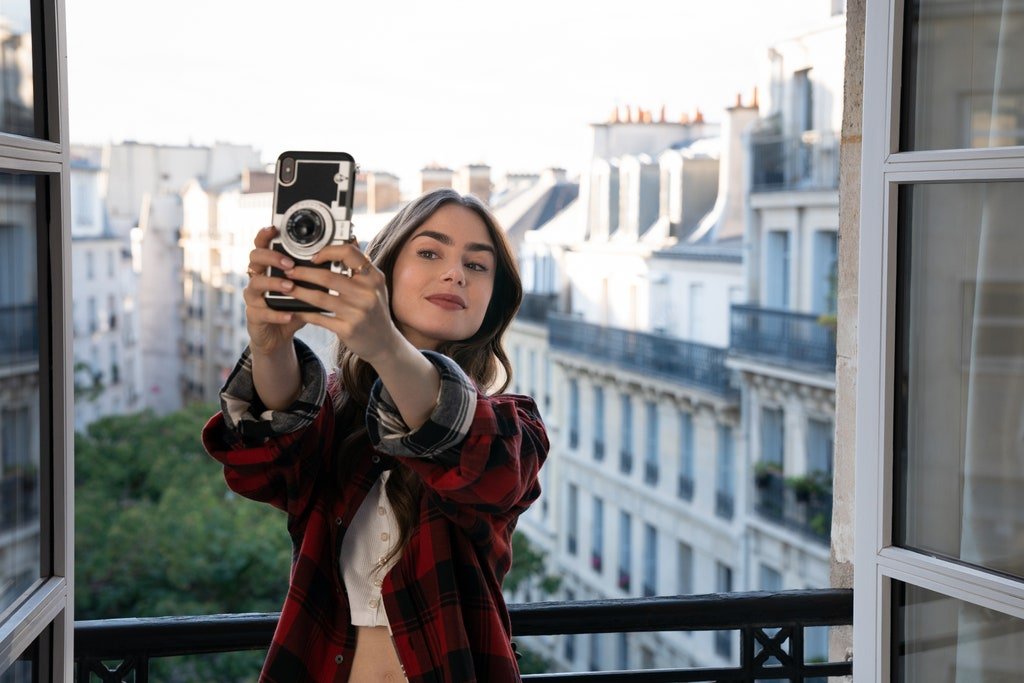 My mom and I recently had a discussion about Paris travel plans. That obviously isn't happening anytime soon; the end of COVID-19 isn't anywhere in sight. So until then, why not get lost in American marketing executive Emily Cooper's world as she adjusts to life in the City of Light?
Some of our friends from the City of Love don't actually, well, love this Netflix series. They think the series presents a theme park version of Paris. But it's Valentine's in the middle of a pandemic. We all deserve something light and funny, even though we know it's unrealistic.
The quirky show will have a second season so before it airs, watch season one!
Because This Is My First Life
This K-drama is one of the most interesting ones I've seen. It tackles very real issues that many of us face at work and in relationships. And hey, it's a story about two pragmatic housemates who decide to get married for financial conveniences… what could possibly go wrong?
BTIMFL isn't a mainstream K-drama so the Netflix description seems vague and unassuming. But if you stick around long enough to watch IT exec Nam Se Hee and homeless writer Yoon Ji Ho navigate their way through personal trauma and social expectations, man, is it worth it.
They also have an adorable cat that totally steals the show!
Her Private Life
"Her Private Life" is a mostly lighthearted K-drama that centers around the life of art curator Sung Duk Mi. She's a strong and independent woman who's just trying her best to keep up with her new boss, Ryan Gold. But underneath her graceful poise, Sung Duk Mi has a secret.
Our heroine understands very well the woes of a K-pop fan because she, too, is one. In fact, she's a fansite master of Cha Si An, the lead member of a fictional idol group. All their lives get intertwined later on in the story as, in true K-drama fashion, the plot thickens.
Sung Duk Mi attempting to hide her hobby is amusing, I must say.
The Good Place
Now I know you might say that "The Good Place" is all about ethics and moral philosophy. But season four, which is finally available on local Netflix, has its fair share of romance. There's actually a whole lot of jealousy involved as our favorite quintet adjusts to their new… life.
Like the first three seasons, the final season teaches many lessons about how to be a good person. But it also teaches us about the importance of respect, trust, and acceptance in a relationship. So if you're up for four seasons of philosophical humor and goodness, this is for you.
Happy Valentine's Day!