Bien Aronales
Bien dabbles in various passions like writing, singing, dancing, coloring…
Love isn't in the air?
The pandemic put a stop to a whole lot of budding romances and turned relationships into long distance love affairs. Dating, for the most part, is already a challenge. Add a highly contagious disease in the equation, and you've got an even more uphill battle on your hands.
And many of the people I've asked have had a couple or so complications in their relationships when the lockdowns were initiated.
These are what they had to say:
Trying out different ways to stay connected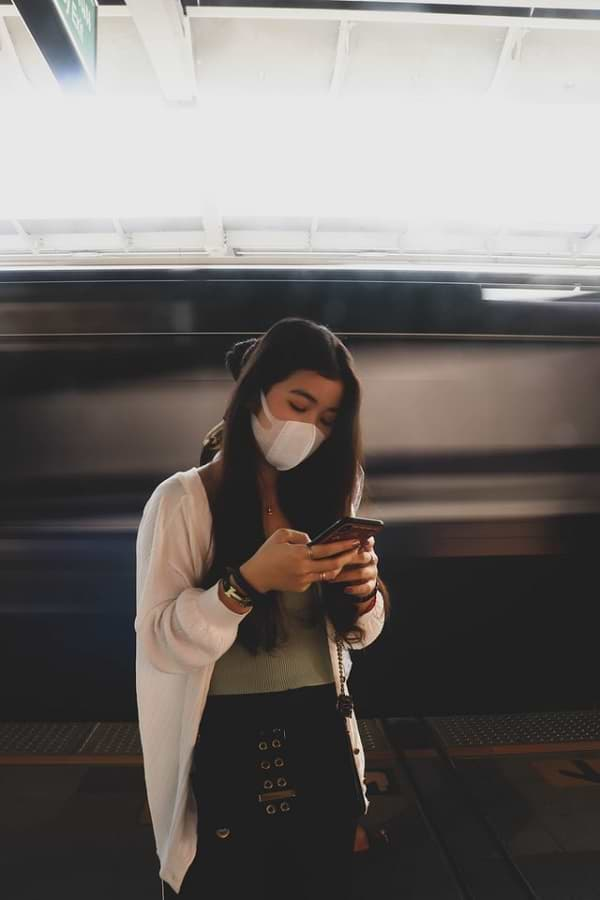 Out of all the answers Modern Filipina's gave me about their dating experiences during this pandemic, trying out different ways to stay connected came out at the top.
Kristine*, 23, shares that quarantine was hell to go through for her and her boyfriend. "We were used to meeting up at least once every week. We were even supposed to celebrate our anniversary in March! But with the pandemic and all, we had to change our plans. We knew we wouldn't see each other in person for a while. It was so hard."
"Communication is key," Kristine presses. "We don't use video calls often, but we do call every day. We also try to do a lot of things together, like playing games on platforms that allow us to team up. We find games like that are what we need right now, as it gives us a sense of connection despite the real distance separating us in real life."
"One other thing that we like doing in our spare time is to plan our dates after the pandemic is over. We talk about going on a vacation, camping, and eating out. All we can do for now is to imagine things and make do with virtual mediums in place of physical presence. The important thing is that we've found ways to stay connected despite the challenges of distance and the pandemic looming over everybody's heads."
Dating short-term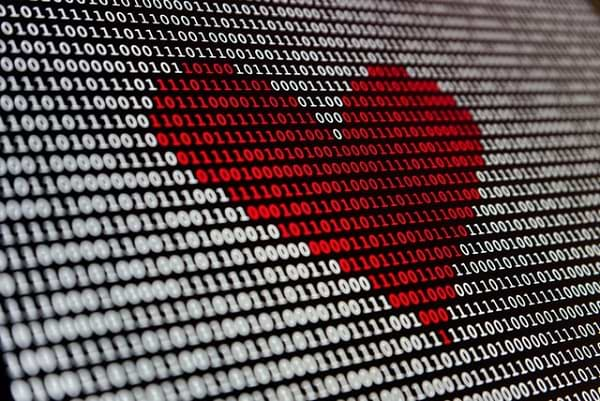 Lisa*, 25, says this pandemic has changed her views on dating in general. Now, she is more open to dating short-term as quaranflings (quarantine flings) come and go. The pandemic has prompted one of the highest spikes of users joining online dating apps, like Bumble and Tinder.
It seems like singles are genuinely making the most of this pandemic in the love department, using online dating apps to their advantage. Lisa shares that her dating experience ever since the quarantine began has mostly been positive.
"It takes the pressure out of the relationship," she quips, as both parties know this dating arrangement is mostly temporary.
"It's not like we're dating because we're bored — wait, that could be a factor — but this relationship is mostly for our emotional and mental benefit. Kind of like a coping mechanism, if you will. The pandemic has brought about some real-life worries that have all of us anxious and on edge. Having someone to talk to and laugh with really eases some of that mental strain."
Same old love, different fears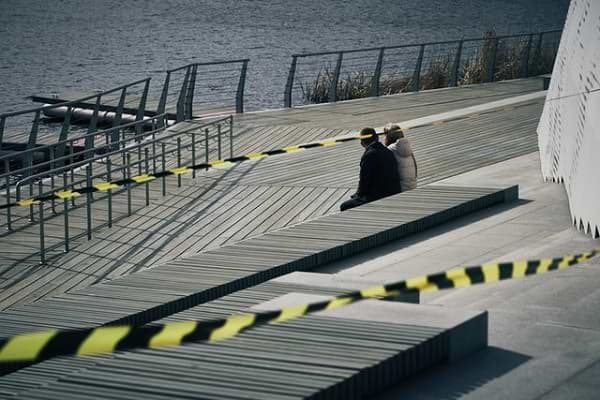 "Being in quarantine isn't really new for me, at least dating-wise." Beverly*, 25, says with a shrug. "My boyfriend and I have always been long-distance, so this quarantine didn't really change anything in our dynamic. I think the biggest effect this had on us was the cancellation of our anniversary trip."
Beverly told me that communication is one of the most significant factors in maintaining a relationship. For an LDR couple, video calls sustained the issue with distance.
"We were on video calls even though we were busy with something else. It feels like being with the other person in your room, seeing them through the small rectangle window on your laptop as you work. We don't even talk most of the time. Just seeing them, feeling their presence through that call was enough."
"I think this quarantine also reinforced the power of texts. When we get too busy to even hop on a call with each other, texts make up for the lost time. One good morning text from him lifts my mood so much."
Perfect time for self-discovery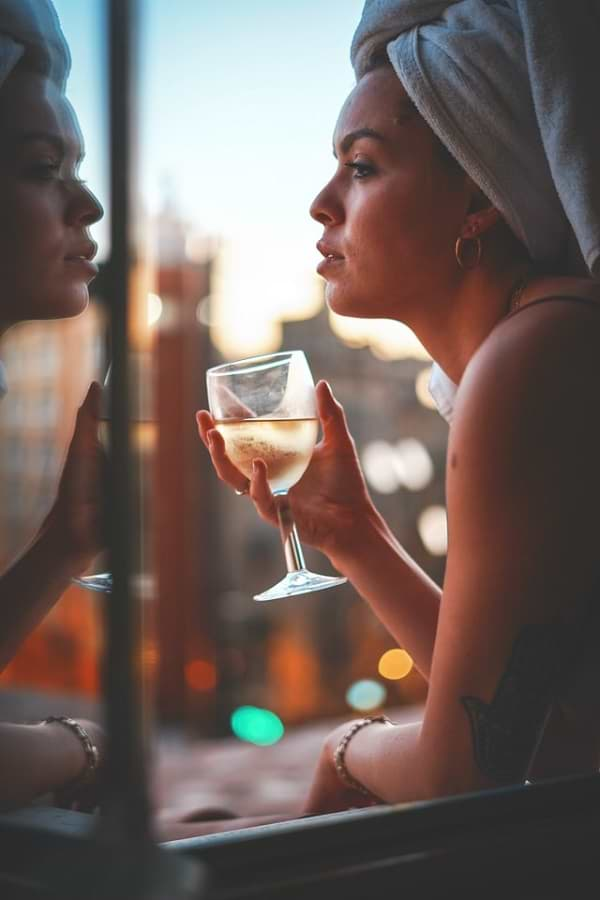 Marie*, 24, says the pandemic became an avenue for her self-discovery. A busy researcher working for a nonprofit organization, she barely had the time to go out and meet someone new in the past. But once the virus broke out and quarantine was enforced, she found herself growing close to one of her newer coworkers. Being in quarantine taught her to look beyond the physical attributes of a person and look deeper.
"We never really talked in person before the quarantine happened," Marie narrates, telling me about her history with her now girlfriend Sophia*. "She was new, so we didn't have the time to talk in person. The chats and calls happened during the quarantine. What began as two colleagues talking about work and life in general quickly turned into something more."
"She was fascinating. I loved talking to her on calls and seeing her on video every day. The quarantine allowed us to get to know each other better. Spending time with her, even virtually, was the highlight of my day."
Out with the old, in with the new (normal)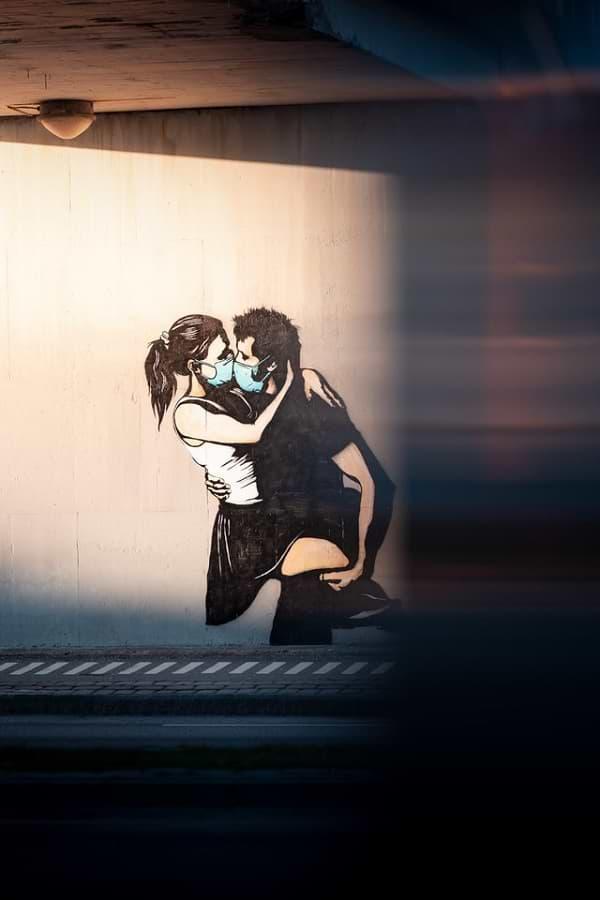 It may seem like everyone has found their match and some while on quarantine. But trust me, it's not like that at all. The distance and the anxiety of every day have ultimately led some long-time couples to part ways. Some new romances waned so quickly it was like it never happened.
Andrea*, 30, shares how distance and the pandemic made her and her partner drift apart. Both not big on using social media, they began to talk less and less as the weeks passed by. Suddenly, they found themselves wanting to be alone more than sustaining a relationship neither party wanted anymore.
"It was sad, of course. I loved him for years. But this quarantine and all the virtual ways of communication just didn't cut it. I'm sure it's not the same for everyone, but my love language is touch and physical affection. The connection just faded when I wasn't getting that from him anymore, and I guess it happened both ways because he said as much on the day we broke up."
Love finds ways, even weaving into the lives of those that expect it the least. This pandemic is no exception. No quarantine will keep lovers apart as online chatting platforms like Messenger, Zoom, Skype, Line, and Instagram provide several avenues for communication.
The way we date now, virtual and more open to options, could become part of the "new normal" that society has been clumsily working toward since quarantine began. One thing is for sure, though. Communication is everything. Whether through texts, calls, or video chats, couples have made it work even in quarantine.
*The names on this article have been changed for privacy purposes.
Bien Aronales
Bien dabbles in various passions like writing, singing, dancing, coloring outside the lines, coffee chugging, and advocating for cat rights. She loves Kpop, anime, and movies with over-the-top action scenes.