The local mobile industry will never be the same again. Philippine mobile brand Starmobile has made history and introduced the first-ever line of digital TV phones in the country. These models are smartphone and TV in one, and they allow users to watch digital TV channels for free, anytime and anywhere DTV services are available. All phones sell for below P10,000 and come with accessories.
Below are a few things to pique your interest in this new trend in mobile.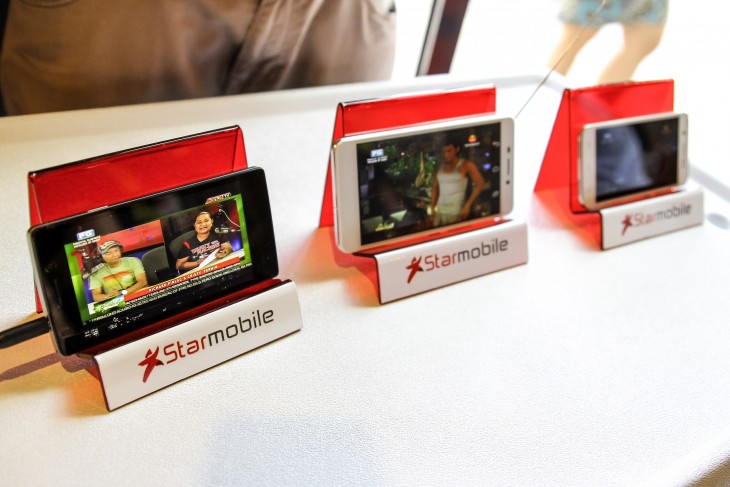 1.You have three models to choose from.
First is the big-screen KNIGHT Vision, which has an SRP of P9,990.  It has a quad-core processor with 2GB of RAM, and an HD screen in-plane switching, making images look great from any angle. Watching videos thus becomes more convenient when you watch with your best bud or significant other. This model also has real-time recording technology, so you can record your favorite shows if you cannot watch them.  The model also has a great camera due to its Optical Image Stabilization technology, keeping photos blur-free and sharp. It also has a physical anti-shake mechanism for great videos, as well as a 13MP rear camera with Sony EXMOR technology, and 8MP front camera for selfies.
The KNIGHT vision has an internal memory of 16GB, but this can extend to 64GB with its Micro SD card slot. It also has long battery life with its 2450mAh Lithium Polymer battery that allows four hours of TV time, 15 hours of talk time, and up to 15 days on standby mode.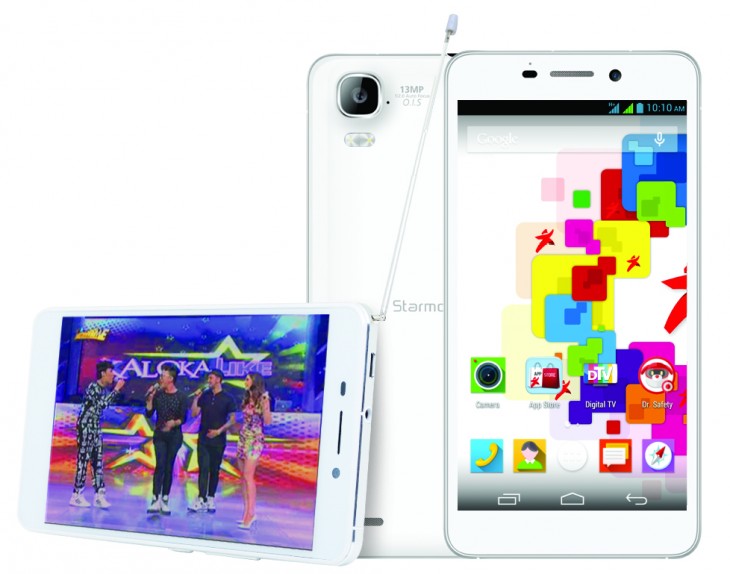 The second model, UP Vision, is available for an SRP of P5,990. The slimmest and lightest phone among the three, this is perfect for those who are always on the go. It has an 1800-mAh battery, with nine hours of talk time, and around 10 and half days on standby mode. The UP Vision also has a 13MP rear camera that has an AF Sony BSI lens with a Blue Glass Filter and an 8MP front camera from Samsung.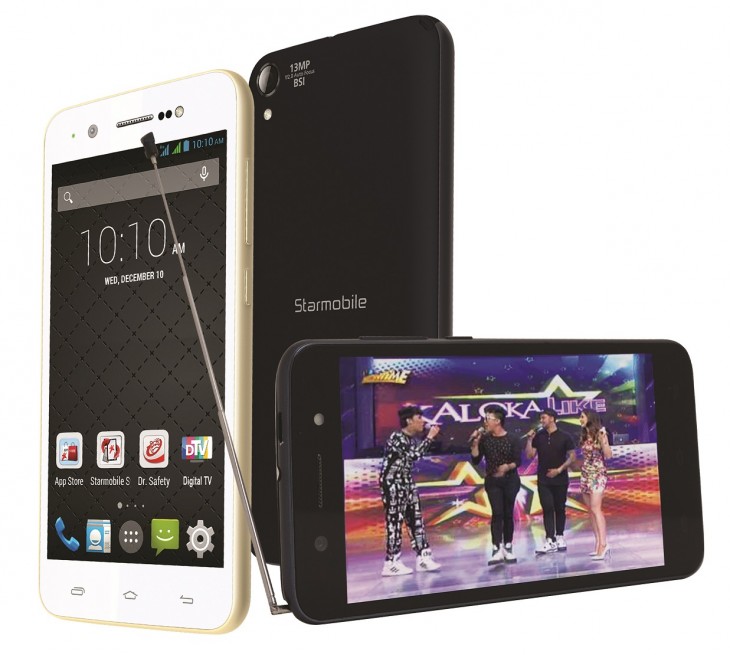 UP Max is the third model. Its SRP is P7,490. It has the most powerful battery life due to its 5000mAh battery, making it the largest one on any smartphone currently in the market. One can enjoy up to 10 hours straight of TV with the UP Max, as well as 24 hours talk time, and 41.25 days on standby mode. And even with such a powerful battery, the model is still super slim at 9.6mm. It also comes with a DTV antenna dongle which one can remove when not watching TV. Also equipped with a superior camera, this model has a 13MP Sony IMX with EXMOR RS sensor, so photos can easily be taken even under low-light conditions.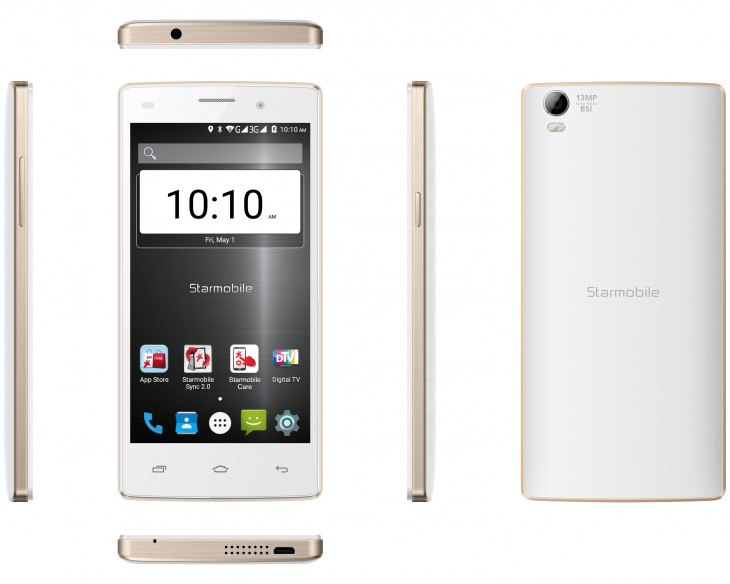 2. DTV phones let you catch favorite shows anywhere, anytime.
These Starmobile models are compatible with 65 countries around the world, so you can watch almost literally anywhere. You also just need to bring out the antenna of the phone to watch, with no need for a SIM card and WiFi. Just scan, then available channels will appear.
Frustrated because your favorite shows' time slot coincides with work or a night out with friends? With Starmobile phones' digital recording feature, you can choose any time of the day to catch up on your shows, which you can use your phone to record. You can also have your cake and eat it too, since you can work and be active in your social life without worrying about missing that crucial TV episode.
3. They give you a more private viewing experience.
With the convenience of your own private mobile, you can watch your show of choice and relax privately, without anyone asking that the channel be changed because their favorite show is also ongoing. It also means you can watch wherever you want to—on your commute home or in the car, on your couch, in the kitchen while cooking, and even when in the loo!
Want to learn more or try before you buy? All DTV phone models are available at Starmobile stores and kiosks nationwide. To learn more, visit Starmobile's website at www.starmobile.com.ph. You can also search for "Happy Man by Starmobile" on Facebook, or follow @happymanPH on Twitter and Instagram. 
Melissa G. Bagamasbad
Dark chocolate, dogs, and adventure are just some of Mel's passions. Aside from doing her best to live life to the full, she plans on writing her own fiction one day.