Marian Bartolome
Marian is an interior designer turned freelance writer who loves…
Every year, we eagerly await the latest crop of smartphones from our favorite tech giants. We want to see how they will revolutionize a device that's become integral to our daily activities. Techies look forward to stellar specs and added features, professionals look for greater functionality and ease of use, and the fashion-conscious look for striking design. With their all-new Galaxy S6 and Galaxy S6 Edge, Samsung hopes to satisfy all those desires.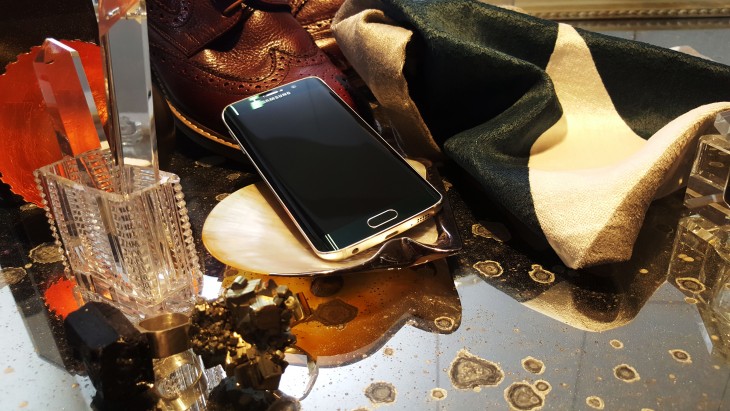 Samsung Philippines officially unveiled their latest masterpieces in style with the S Carpet: Art & Fashion held last April 17 at the SM Mega Mall's Mega Fashion Hall. Instead of simply displaying these devices on shelves, they showcased the Galaxy S6 and Galaxy S6 Edge as actual smartphones that doubled as accessory pieces for the models who walked the S Carpet. Tall, svelte, and gorgeous, these women and men rocked stunning creations by the Fashion & Design Council of the Philippines—outfits that were in fact inspired by these shiny new gadgets themselves.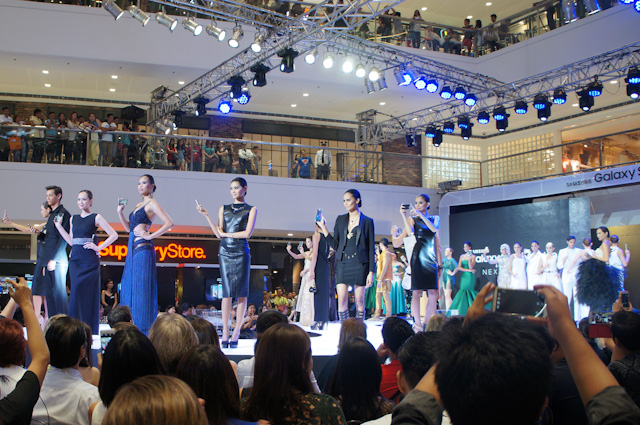 To add more artistic punch to the event, our very own celebrated sculptor Ramon Orlina created six never-before-seen glass sculptures that drew inspiration from the colors and curves of the latest S6 line. And let's not forget industry jeweler Marilou Co of Marilou Jewellery's contribution to the design extravaganza in the form of the world's most precious Galaxy S6 case. Decked out with 60 diamonds, this 18-karat yellow and white gold case definitely makes a bold statement.
Also at the event were celebrity best friends Georgina Wilson and Solenn Heussaff, who were introduced as Samsung's new ambassadors. While Solenn has long been a proud user of Samsung, Georgina calls herself a happy convert, saying, "It's kind of like having a boyfriend, breaking up with him, getting a new one, and realizing, 'Oh, it could be that great!'" After sharing a laugh with Solenn, she continued, "My Samsung experience has been eye-opening. I didn't realize that that many [things] were actually possible."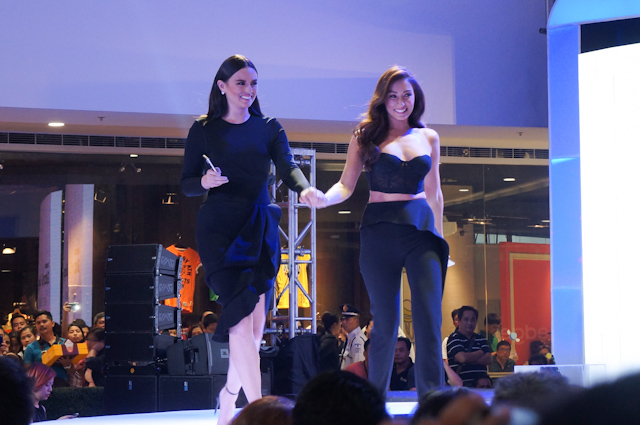 "In Samsung, we strive to accelerate discoveries and possibilities for our consumers to realize their full potential," Samsung Electronics Philippines' Rhinn Piczon said. "We push boundaries, and we don't just talk about what's possible tomorrow. Rather, we try to make it happen today. We live for that moment when possibility becomes a reality. That's why with Samsung, Next is Now. We all know Galaxy S6 and S6 Edge are the next level in design and innovation. This is the result of Samsung challenging norms and ultimately going back to the drawing board to create what might be the smartphone of the future today."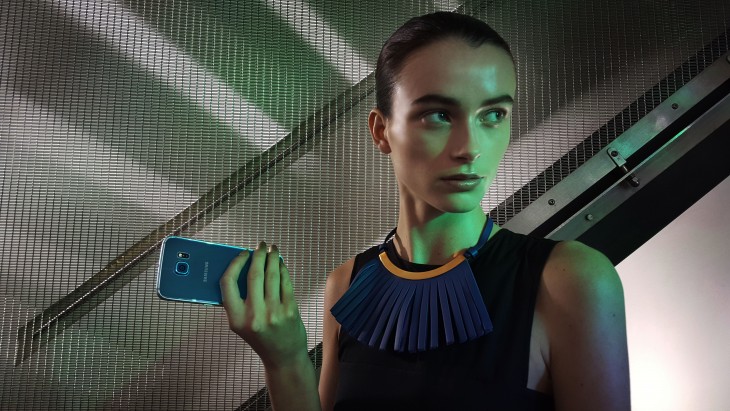 Read on to find out what makes Samsung's latest Galaxy line stand out from its predecessors as well as other smartphones in the market, and discover which features Solenn and Georgina love the most.  
 [crp]
1. Stunning yet strong design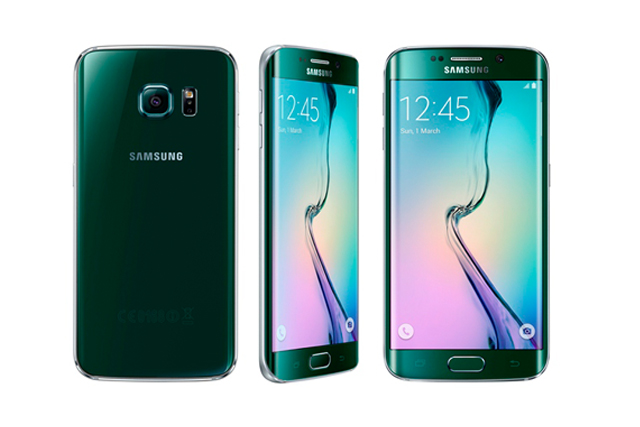 Combining heavy-duty aluminum with light reflective Gorilla Glass, these smartphones are a pleasure to look at and to carry. You won't help but do a double-take at the Galaxy S6 Edge's sleek profile, thanks to its dual edge screen—the first in the market.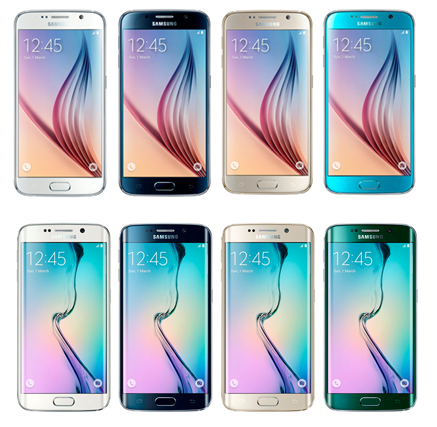 With its color options, you can enjoy a device that's not just functional but speaks to your personality too. Choose from gem-inspired colors White Pearl, Black Sapphire, Gold Platinum, and Blue Topaz for the Galaxy S6 (top) and White Pearl, Black Sapphire, Gold Platinum, and Green Emerald for Galaxy S6 Edge (bottom).  
2. Vivid display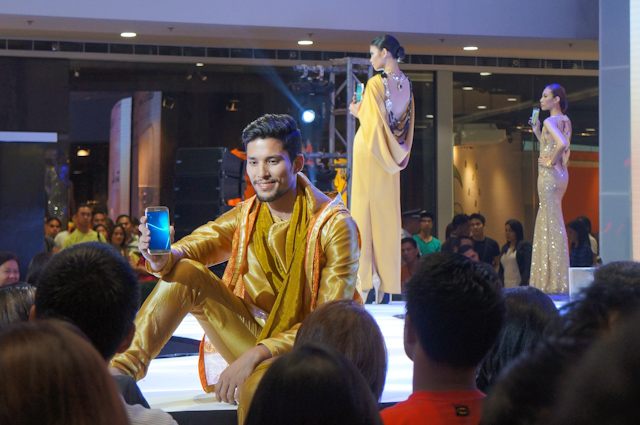 Images and videos come to life with the Galaxy S6 and S6 Edge's 5'1″ Quad HD Super AMOLED Display—one of the features Georgina raves about. "I swear it's better than my TV. It's insane," the new Asian Style Icon said. "There's no reason to watch movies on the big screen when this is better than a massive screen."  
3. User- and selfie-friendly camera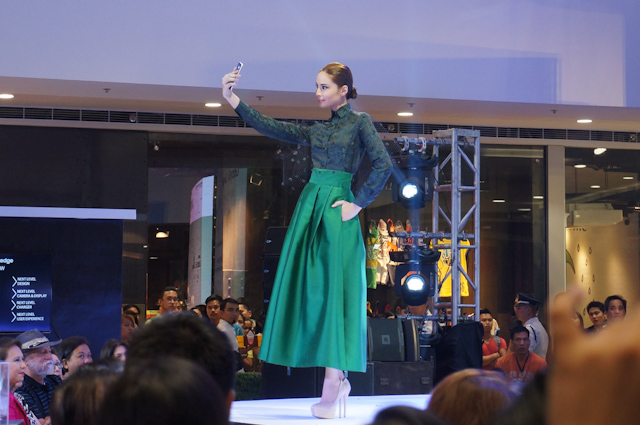 Ever missed a priceless shot because it took you time to access your smartphone's camera? You won't have to worry about that now, since the cameras of both the Galaxy S6 and S6 Edge launch in just 0.7 seconds, just by double-clicking the home button. You can even take great shots in low-light conditions, as the cameras are equipped with F1.9 lenses to brighten your images. And of course, there's the selfie functionality that had BFFs Solenn and Georgina excited. "The selfie angle is way wider than any other phone, so you get to see more of you," said Solenn.  
4. Hassle-free charging
While the above features are definitely nothing to sneeze about, we're most excited about these smartphones' ultra-fast charging capabilities. Imagine getting up to four hours of battery life after charging for only ten minutes! You can even say goodbye to your pesky wires, thanks to its new wireless charger (unfortunately, that's sold separately).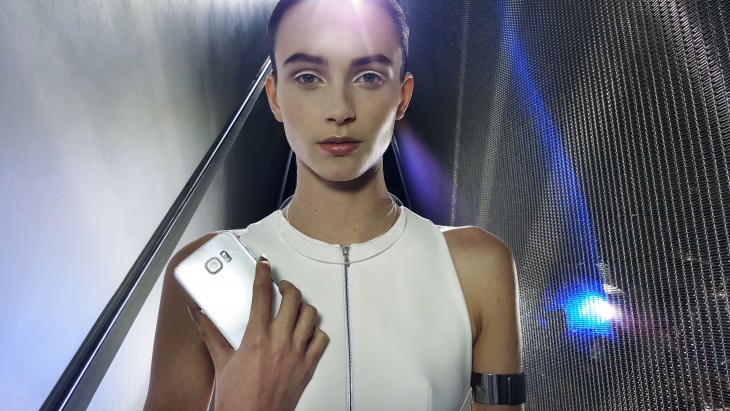 To learn more about the features and specs of the Samsung Galaxy S6 and S6 Edge, visit their official website at www.samsung.com and blog at global.samsungtomorrow.com. Better yet, visit your nearest Samsung store or telecom provider and experience these new phones for yourself!
*Official photos courtesy of Samsung; event photos taken by Marian Bartolome.
Marian Bartolome
Marian is an interior designer turned freelance writer who loves exploring the world on her feet and through her Kindle. Her favorite things to write about? Travel, lifestyle, coffee, and happily ever afters.