It's an often heard quote that "the best things in life are free," and there is definitely truth to that statement. Falling in love is one of the most amazing feelings that there is, and it costs absolutely nothing to enjoy that feeling. However, love often leads to marriage, and weddings, on the other hand, can be quite expensive! Some couples even find themselves waiting years to have their wedding so they can save up enough money for the big day, but it is possible to have your perfect dream wedding without spending hundreds of thousands of pesos on it.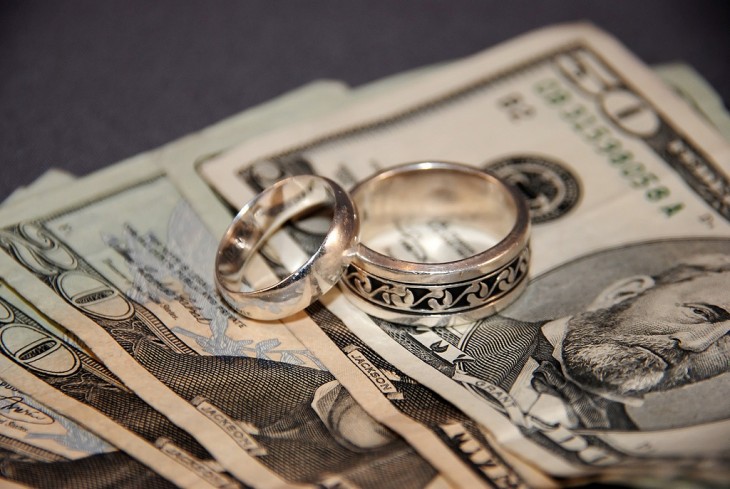 1. Plan it yourself.
While hiring a wedding planner may take quite a lot of stress off of the bride and groom, most tend to be quite expensive. It's tempting to just hand the planner a blank check and let them take care of everything, but you will save a lot of money if you are willing to handle things yourself. When my husband and I were planning our wedding, we saw tons of packages upwards of P100,000—and they didn't even include food! Start planning your wedding early, and give yourself time to look for awesome deals on flowers, food, makeup artists and more; you'll save a lot of money by finding them all yourself.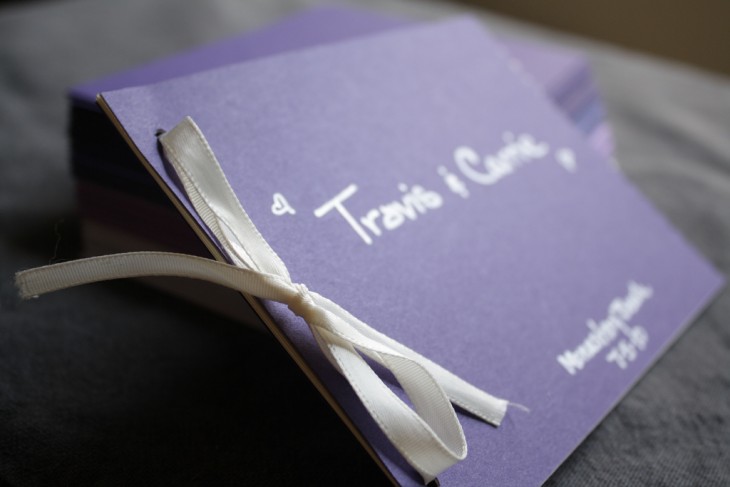 2. List your priorities.
For every different bride and groom, different aspects of the wedding will matter more than others. Decide what is most important to focus your budget on. My husband and I chose to spend most of our savings on having a memorable honeymoon rather than the actual ceremony, so we managed our budget accordingly. What is important to you? The dress? The meal? The venue? The flowers? List down everything you want to have for your wedding, and put them in order of importance. This will help you decide where to cut corners later if you need to do so in order to stay on-budget.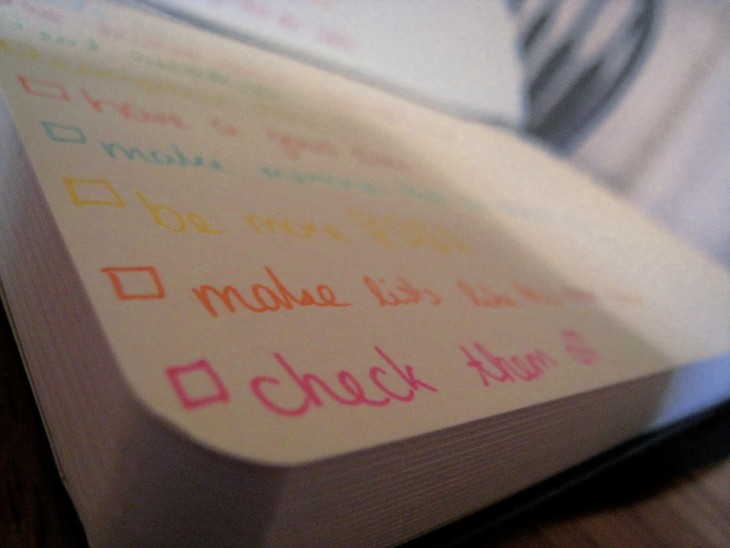 3. Keep the guest list small.
While you and your fiance of course want all those who are important to you to be there, keep in mind that every additional guest is going to raise the cost of the wedding. The more guests, the larger venue you have to rent to accommodate them, and the more you have to spend on food as well. So, think carefully about each person you invite—do you really need your ex-coworker that you haven't seen in four years to be there? Alternatively, you could choose to have a more public ceremony but a smaller, invitation-only reception. An intimate wedding with the friends and family who really matter can be just as beautiful as a huge ceremony with people who you won't even remember attended 10 years from now.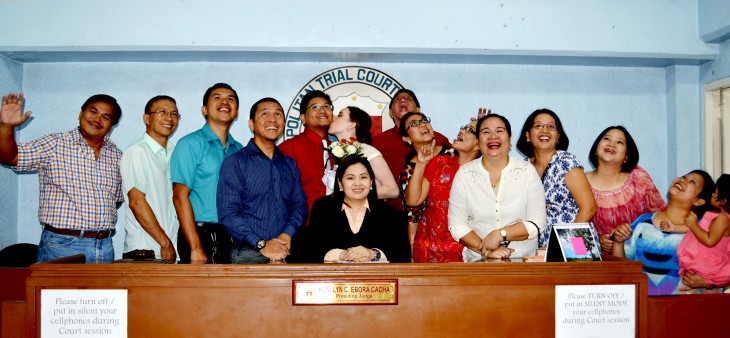 4. Shop around.
Never settle for the first of anything that you find. Even if you truly fall in love with that P20,000 wedding gown at first sight, tuck it in the back of your mind and keep looking, you don't have to decide just yet. You may end up finding something you love even more for less than half the price! And, speaking of shopping, if you are in Manila, Divisoria would be a great place to look for a wedding dress! You can have your dream gown custom-made there starting at just a couple thousand pesos.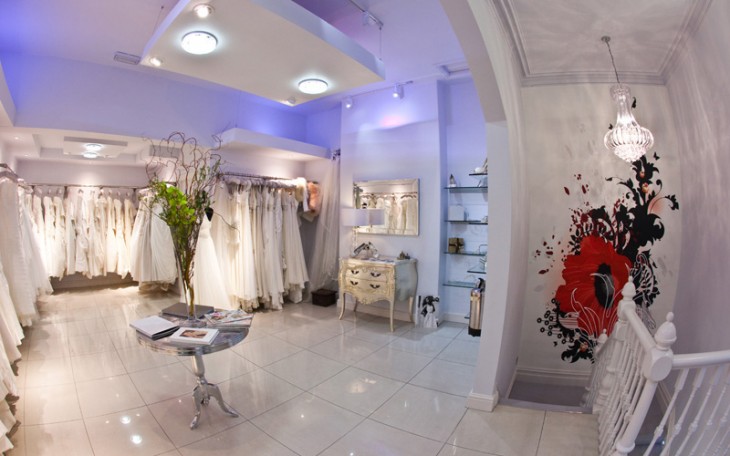 5. Ask your friends for their help.
If you have friends who are in a trade that can relate somehow to your wedding, ask them if they'd be willing to help you out. For example, if you have a friend who is a seamstress, she may be willing to help you make your dream dress and perhaps even the bridesmaid dresses for just the cost of the fabric. If you have a friend who is a florist, she could help you make your own flower arrangements as it'll be cheaper to buy the flowers and arrange them yourself than to buy pre-made fancy bouquets. Know a pastry chef? Ask if she'll give you a cake as her wedding gift. Or maybe ask your friends to help out with the task of decorating the wedding or reception venue. There's no shame in asking your friends for their help in preparation for your big day, just be willing to return the favor when it's their turn!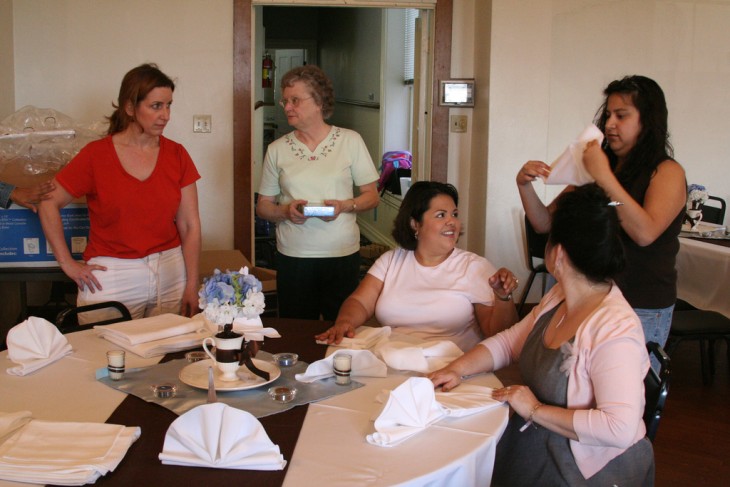 [crp]
6. Choose a less expensive venue.
In my opinion, outdoor weddings are some of the most beautiful. Church rentals for weddings can be costly, so if you're willing to consider alternatives, go for it! If you know someone with a large property, ask them if you can have your wedding there. Or you can do some research and find out what nearby beaches and other beautiful nature spots allow weddings to be held there; these will often be cheaper to reserve than a big fancy church. If your heart is set on a church wedding, though, consider using a smaller, local church as the venue instead of famous landmark churches. Having both your ceremony and reception at one place will cut costs as well since you only have to rent one venue, so consider a place that can serve as both!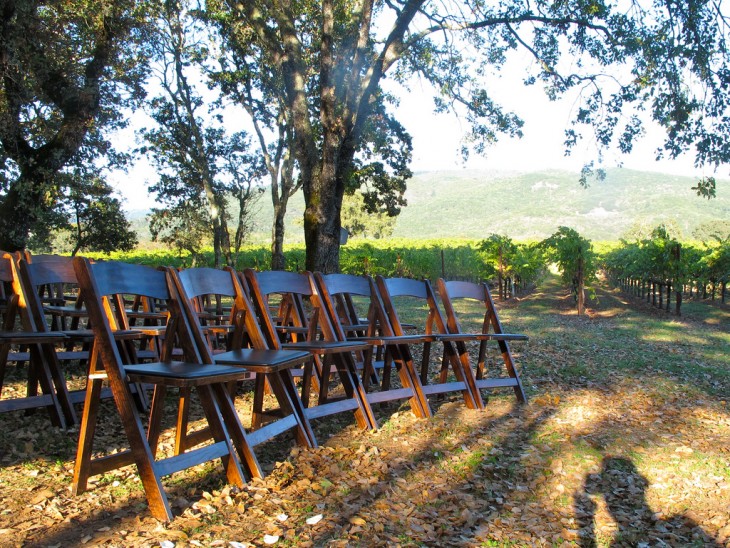 7. Make your own wedding invitations.
While a lot of people like to hire someone to design and print their wedding invitations, you'd be surprised by how easy it is to do yourself! My husband made our own invitations and they turned out quite beautifully! If someone you know has even a little bit of skill with Adobe Photoshop, they'd probably be happy to assist you in creating a simple but beautiful invitation. All that it's going to cost you is the price of printing and mailing them out! If you really wanted to cut corners here, you could even just send the invitation digitally(through email or Facebook messages) – just be sure to still send them to people individually as a mass-email can seem too impersonal.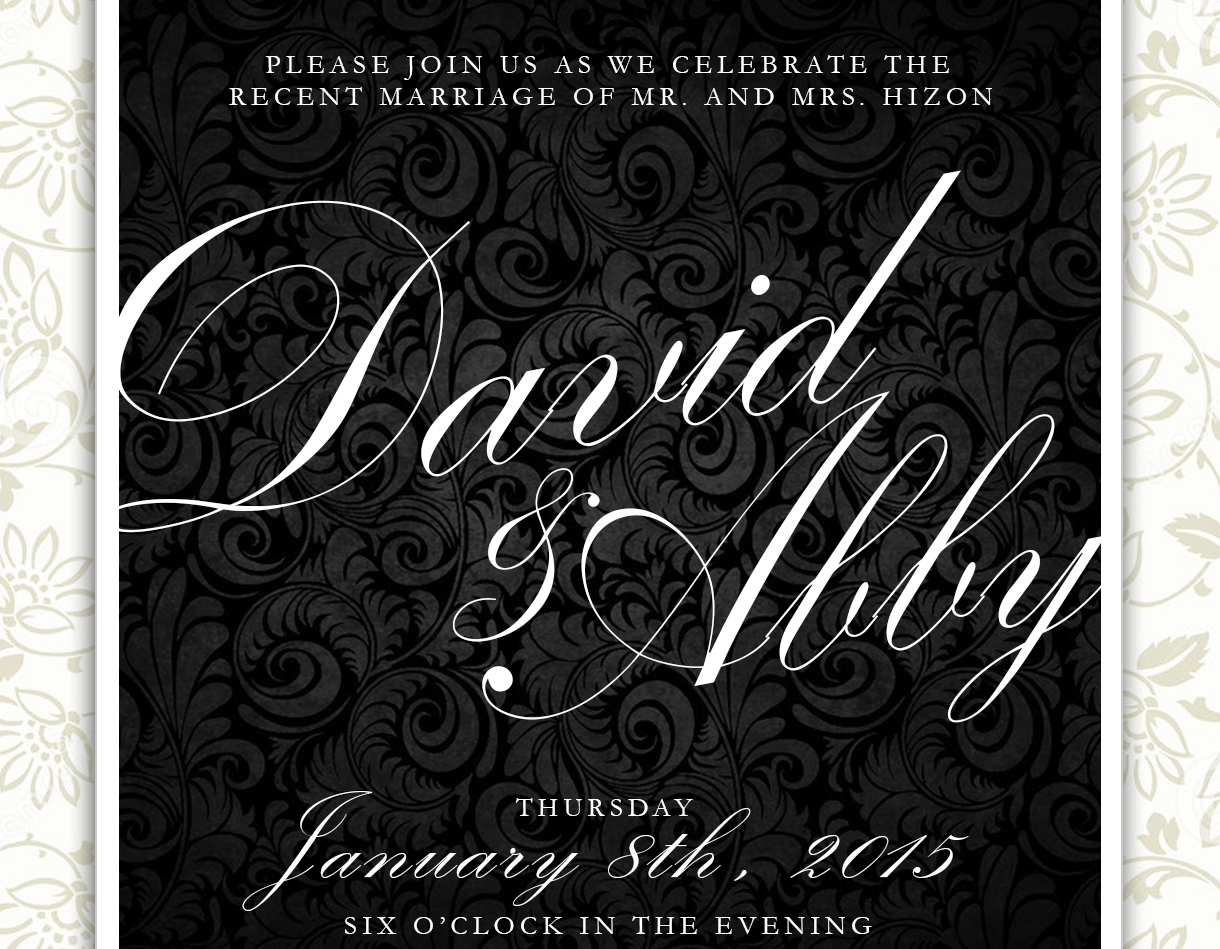 8. Take your time choosing your hair and makeup artist.
You would be surprised by how many hair and makeup artists there are in Manila alone! So, don't rush when choosing one. Do a search on Google/Facebook for makeup artists in your area, and especially look for ones who have their own website or Facebook Page. Scrolling through the photos of their work will help you choose who matches your style and is right for you. You can also get an idea of the price range of different artists which will make it easier to find one in your budget, and your mind will still be at ease towards their skill because you have seen their work with your own eyes!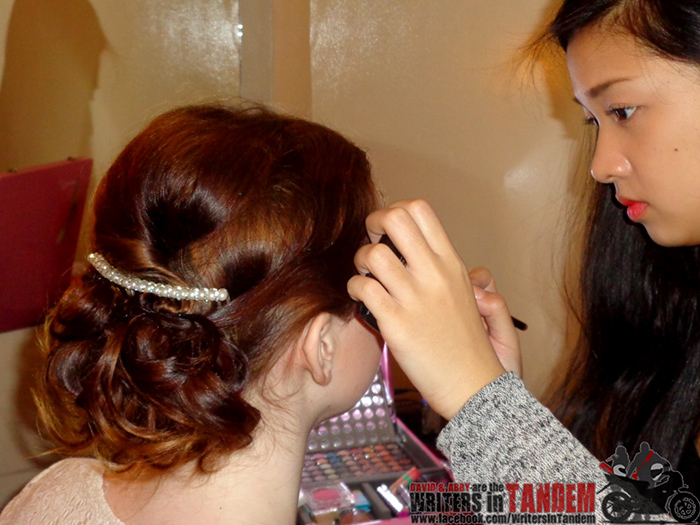 9. Keep the meal simple.
Having a fancy three-course menu catered for each of your guests might be fun, but it will also be quite costly, so for a bride on a budget it may be best to look for other options. There are many buffets that have large function rooms you can rent out, and many also offer discounted rates for large groups. I've never heard anyone complain about a free buffet, and the best part is you won't have to worry about picky eaters since everyone can choose exactly what they want to eat from the buffet choices.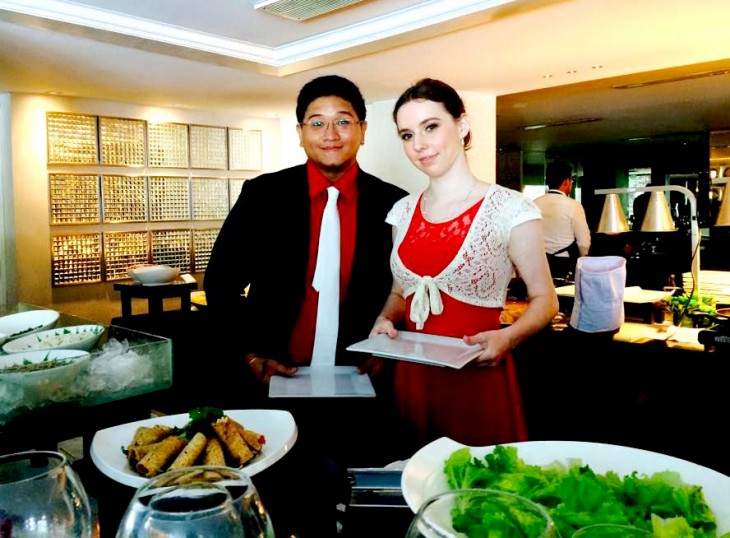 10. Create your own playlist.
Hiring a DJ or a band to play at the reception is another tradition that can be very expensive. If you happen to have access to a laptop and some good speakers, though, you can create your own playlist! I personally love this idea because it means you have full control over the music played at your reception. You and your groom can choose all the special songs that mean something to you, instead of letting someone else have control over what music you dance to. Sound system a problem? It'll still be cheaper to rent a system (or find a venue with a system in place) and have a friend man a laptop with your playlist than hire live performers or a DJ.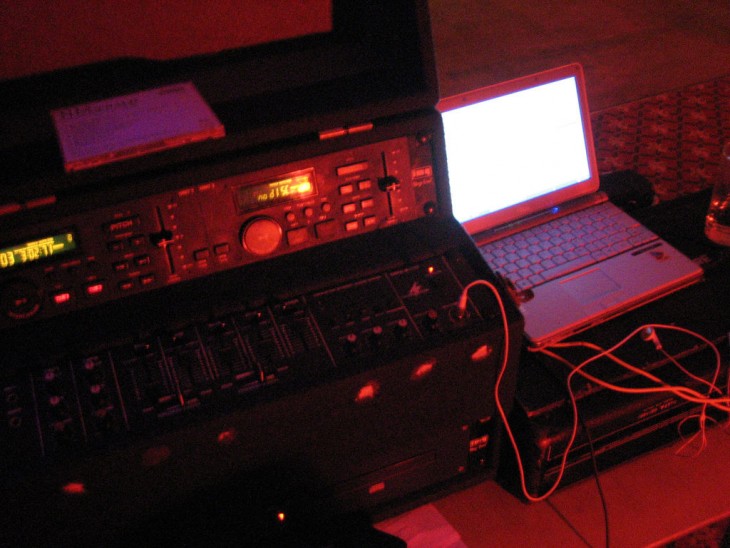 One of the biggest factors in planning your budget-friendly dream wedding is giving yourself enough time to prepare for it.  Remember not to rush your decisions, because you may end up kicking yourself later when you find an even better option for less of a cost! Give yourself plenty of time to take care of everything before the big day and you'll find it's not that hard to have a stress-free wedding on a budget after all! Keep calm, plan ahead, and smile – you're getting married!
Janessa Abigail Hizon
Abby is from the USA and moved to the Philippines to be with her husband, David Christopher Hizon, who also happens to be her photographer for most of her writing endeavors. A gamer, a bookworm, an animal lover and a self-proclaimed foodie, she is passionate about everything that she does and hopes that will come across in her writing. Follow her at http://facebook.com/WritersInTandem & http://www.thewritersintandem.wordpress.com