Jules Ruizol
Jules' main passion lies in performing, whether it's singing, dancing,…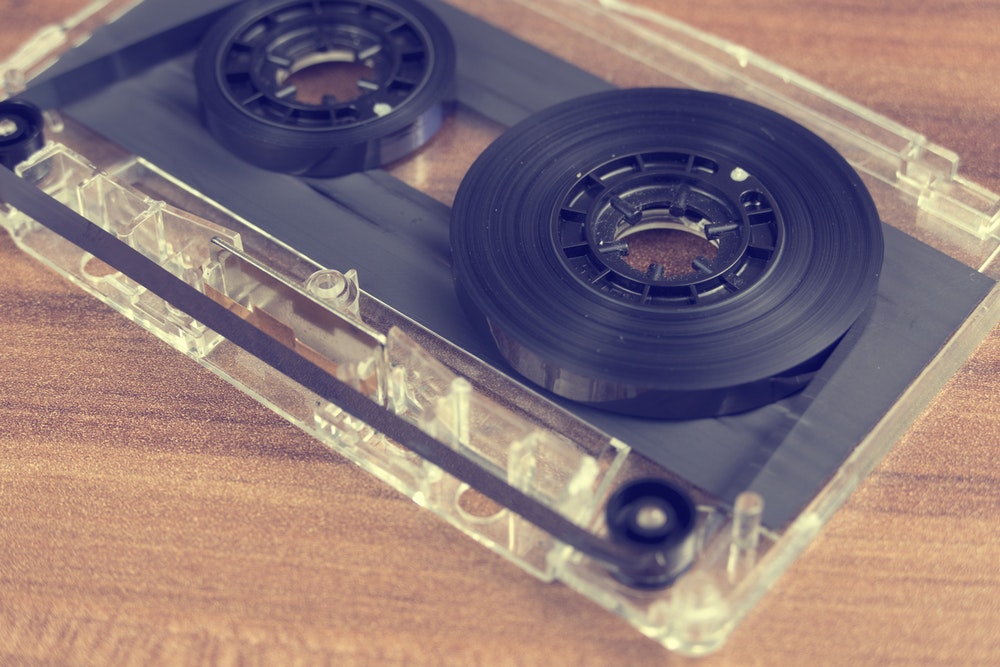 No romcom has spoken to me as deeply as "Nick and Norah's Infinite Playlist." The movie combines two things I love: Michael Cera and good music.
Jokes aside, I developed a love for making playlists because of the movie. I have tons of playlists I curated for various moods, genres, and purpose.
Not only do I love making playlists for myself, but I also love doing it for friends and special people. I love music so much that I wanted to share new bands and tunes I discovered, and one of my greatest musical discoveries is the local indie scene.
And that is what I'm sharing with you today, ladies. I made a special Valentine's Day mixtape featuring some of my favorite local indie acts. Feel free to send this mix to your Valentine or to create your own music with these recommendations.
Oh, Flamingo! – "June" (plus hidden track "She Feels")
"You
I saw your face in June
You didn't have a clue of my infatuation"
Can't find the courage to tell that certain person that you like them? Oh, Flamingo! sings about throwing clues to a crush and – good news – it pays off because the song's main character gets noticed. The quirky and catchy tunes of Oh, Flamingo! will inspire you to "woman up" and tell that person how you feel.
Bonus: If you listen to the song on Spotify or their album, wait for 5 minutes and 45 seconds to listen to the hidden track "She Feels," which is another great love song about having unspoken but mutual feelings.
MOONWLK – "Choose Me"
"Choose me when you are sober…
Choose me when I no longer belong to another"
It must be frustrating to like someone who either has eyes for another or is wanted by a lot of people. Electronic pop duo MOONWLK takes a heart-wrenching, melancholic narrative of wanting someone you can't have and turns it into a relatable anthem.
Carousel Casualties – "Safety"
https://www.youtube.com/watch?v=mxoFb9ORD-o
"I just want to let you know
Baby I don't want to be alone
So take my hand and come with me
And we will fly away
Cause tonight, you will never be alone again"
Initially titled as "The Dance Song" by the band, Carousel Casualties wanted to have a positive and upbeat song to uplift their listeners. This song is perfect for that special person who cheers you up and makes you feel less lonely.
BP Valenzuela – "bbgirl" (featuring August Wahh of Chocolate Grass, no rome)
"Come and stay the night
You seem like you could treat me right
And you could be the kind of girl
That sends me swirling into life"
When BP dropped this song on April Fool's last year, I held my hands up to the heavens, thanking the cosmos for blessing us with a #girllove anthem. This has probably become a theme song for many couples and rightfully so. The lyrics depict the secretive playfulness of girl love and of enjoying each other's company while escaping from the world's prying eyes.
Apartel – "Guijo St. (Makes You Wonder)"
"Hey, it's been a while
It makes you wonder why we had to say goodbye
Baby we don't have to try
But it makes you wonder why"
It's risky to revisit old feelings and old loves, and it will make you wonder what could have been if things did not end. Apartel, fronted by Ely Buendia, tells the story of lovers who grew apart and met again after many years. Their John Hughes-inspired music video will make you go "awww…"
Ourselves the Elves – "Baby I Love You So"
"I'll give you everything
Darling you can have it all
I'll give you my hand and my heart
Every piece, every piece of myself"
This ambient masterpiece from Ourselves the Elves' indie cult favorite "Geography Lessons" displays love in its purest, most selfless form. Perfect for lazy, slow dancing, the shoegazey guitars, and vocals of "Baby I Love You So" is perfect for staring into your lover's eyes in comfortable silence.
You can listen to all the songs here and share them with your Valentine. Feel free to follow my profile, too, and check out my other playlists.
Jules Ruizol
Jules' main passion lies in performing, whether it's singing, dancing, or acting. Her music preference ranges from obscure indie bands to addictive KPop acts. She balances being girly and geeky with her obsession with makeup and tabletop games. Wes Anderson is the only director that matters.