Joy Soriano
Joy has been a vegan for over 20 years. She's…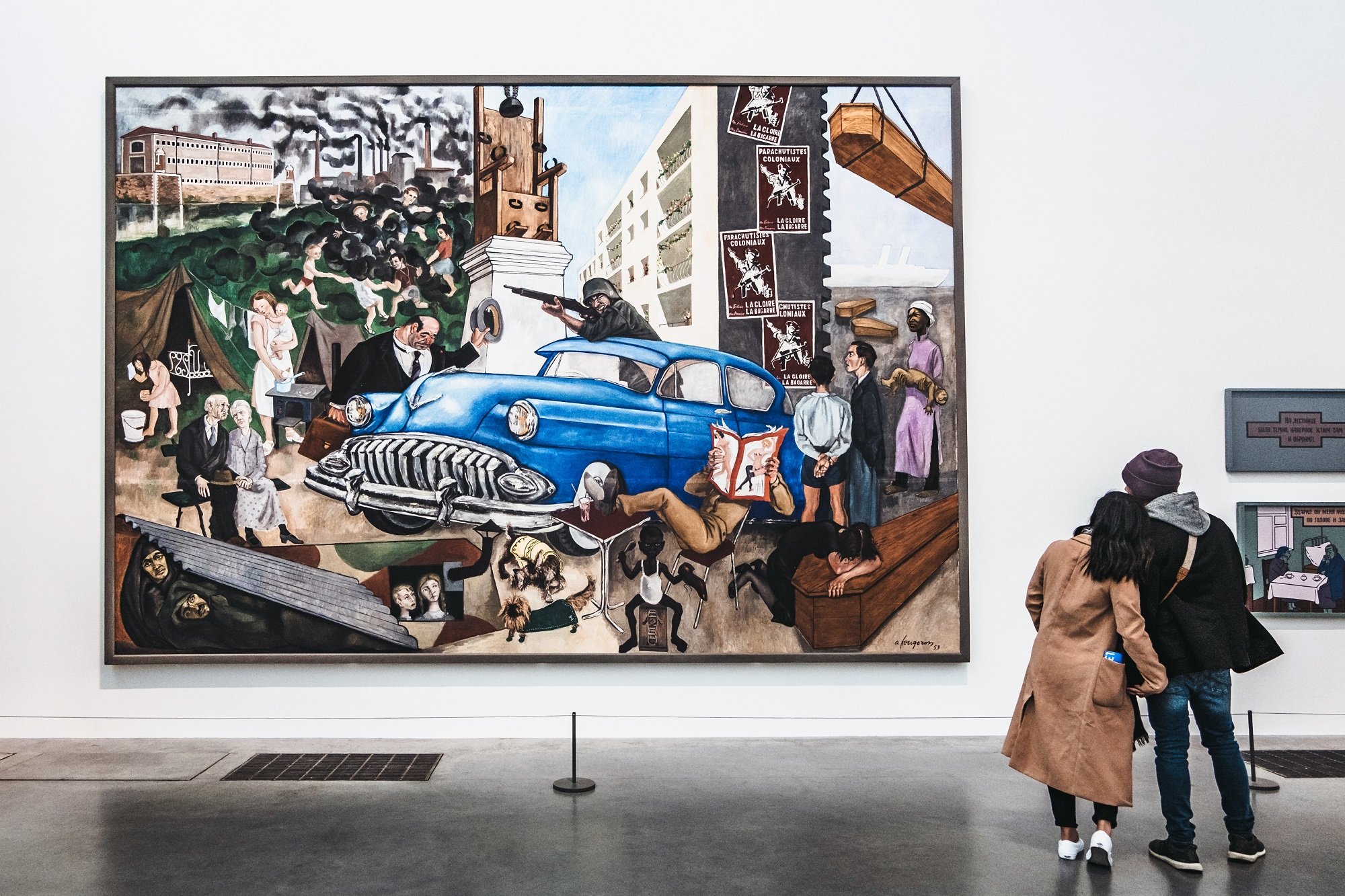 What's the worst date you've been on?
For those of you who've been around the block, you're likely to have some ground rules about dating someone for the first time; first dates are especially crucial because it's how the other person sizes you up.
You will be judged according to your plan.
And so you've learned not to do dinner (because that's too much commitment on getting to know someone for the first time), group dates (because that's way too much pressure and your date will feel like he or she's on some performance review), and the mall (it's impersonal and says you've got no imagination at all). You probably also know that taking a first date to a movie is a bad idea because it eliminates any conversation; sitting in the dark for a couple of hours isn't going to get you closer to knowing the other person.
So what're you left with?
How about some art?
10 Days, 10 Dates
Art Fair Philippines is underway once again, and leading up to that two-day art extravaganza is a slew of events around Makati City. Dubbed "10 Days of Art," the initiative involves multiple galleries and establishments, from bars and restaurants to beauty salons and retail shops.
Aside from the traditional public art installations in certain locations around the city, "10 Days of Art" will also showcase movies and video projections on The Link.
10 Days begins on February 14 and ends right at the close of Art Fair Philippines, on February 23. You can get updated details about exhibits and schedules here.
In the meantime, plan your date with the following ideas in mind:
1. Korean Art
If you and your date enjoy Korean culture, go beyond what pop music and film are offering and check out its contemporary art. The exhibit, which will end on February 28, commemorates the Philippine-Korean diplomatic relations. It's at the Metropolitan Museum of Manila in the Tall Galleries section.
2. Italian Art Movement
Not into Korea but adore European culture? Then walk on over to the other exhibit in the same museum, and view a history of Italian contemporary art: Arte Povera. The movement exploded in the '60s and '70s with local artists using non-traditional everyday materials (e.g., rags, twigs, and soil) and unconventional processes.
3. Get Coffee (at a discount)
If you've already bought your Art Fair tickets, then you can walk into any of the participating establishments and get a nifty discount. For coffee, try Black Scoop at San Lorenzo Place Mall. You get 50 percent off for regular tickets; for VIP tickets, you're entitled to a buy-one-get-one promo on all drinks.
4. Get pastry (for free)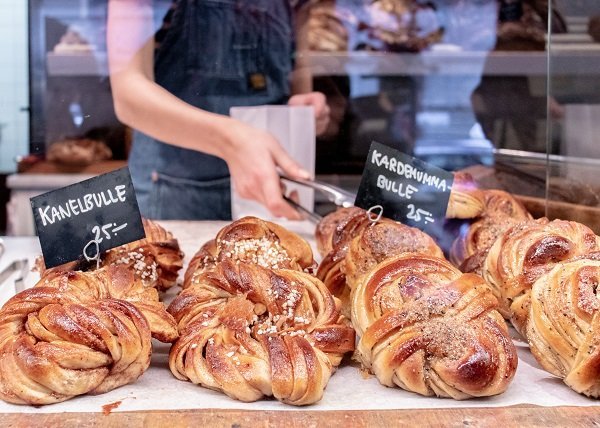 If you want something a bit more with your coffee, try Wildflour. It's a pricey little establishment, but if you dig the ambiance and the food, it may be worth a stop with your date. You have to spend P1,000 though to get the free pastry of your choice.
5. Have a conversation at a public art installation
It's free, unless you want to maybe grab some cheap coffee at a convenience store. Schedule this casual date in the morning, on a weekend when most of Makati is slightly people-free. This way, you get the quiet you need and the beauty of the art to yourselves. Sometimes, the best dates just consist of good conversation and coffee (cigarettes, optional).
6. Take a picture (or three)
Not ideal for first dates, but super sweet for a regular date. Book a two-hour shoot with Sweet Escape. Art Fair ticket holders get a 20 percent discount in the Philippines (15 percent for global locations). You can even book on Valentine's Day if you're that hardcore.
7. Get drinks
When you're confident enough for an evening date, grab a couple of drinks at Futurist in Poblacion. Ticket holders get a 5 percent discount on a special cocktail made for 10 Days and Art Fair.
8. Catch a movie outdoors
A special addition to Art Fair Philippines this year is its cinema section, curated by Erwin Romulo, Philbert Dy, and Teddy Co. There are no schedules and titles yet, so keep checking the website. Movies will be projected on the archway at the Philippine Stock Exchange Center on Ayala. Again, try this date out with someone you've been going out with for a long while now.
9. Catch a projection
The alternative to date number 8 for first dates. Think of this as your introduction to Vivid Sydney, which is an annual fest of lights, music, and ideas. The Aussie lights-errific celebration features jaw-dropping projections on public structures. Art Fair Philippines will have a similar showcase on The Link.
Dress up. Bring some handheld snacks, maybe some booze in a pocket flask, and secure a nice little spot for viewing.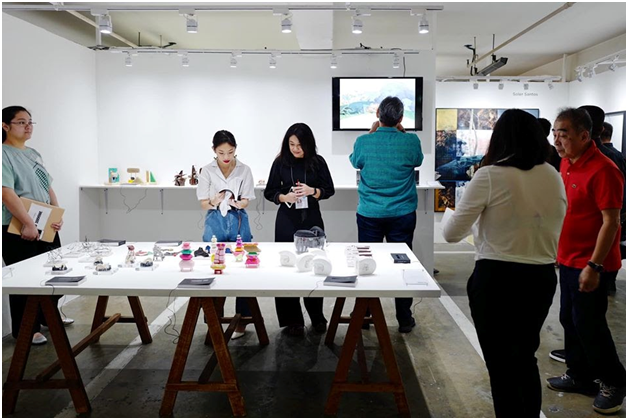 10. Head to the Art Fair exhibits
I recommend going on a Saturday when it's not so crowded. Explore every floor, view every art, and talk. Learn about each other's quirks, dislikes and likes, prejudices, philosophies, and whatever else you need to know to make a relationship work.
Dating is a lot like a job interview the first time around, and a performance review for when you've been seeing each other a while. Take off some of the pressure involved by choosing what to do and where to go. And you'll find, this human activity isn't too difficult at all.
Art Fair Philippines tickets are on sale at artfairphilippines.com, and at the reception area of the event.
Joy Soriano
Joy has been a vegan for over 20 years. She's done a wide range of stories for magazines, from music and movies to business and culture matters. She continues to write professionally to this day — like, right this very minute.