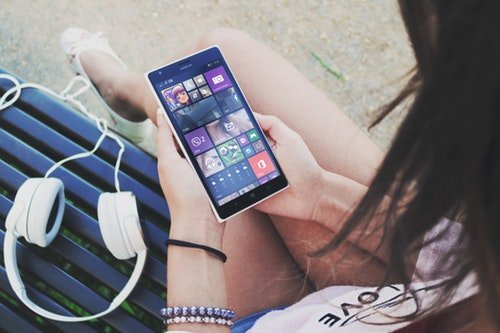 Let's admit it. We rarely go to the "paid" category in the App Store or Google Play. We're conditioned to think that paid apps aren't worth the extra pesos. After all, we can try to make do with the apps that are free.
Sometimes, though, free apps don't give us the convenience, features, or results we want. And nothing's more annoying than the pop-up ads that disturb your workflow or chill out time. That's why I can't blame my friends if they choose to part with a little bit of cash each month to listen on Spotify without ads and skip songs to their heart's content.
If the goal of apps is to make your everyday routines more convenient and efficient, then it pays to invest in apps that have all the features you need. And they'll help you achieve your 2019 resolutions, too!
Here are six apps that are worth paying for this 2019:
For Those On-The-Go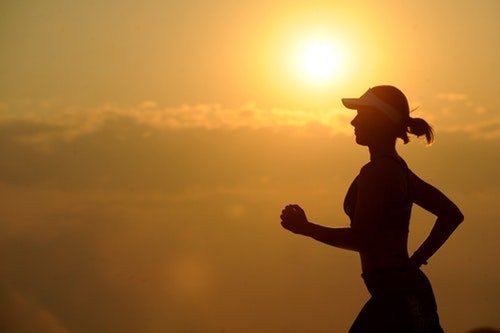 Couch to 5K
Price on the App Store: Php 399.00
Price on Google Play: Php 150.00
Rating on the App Store: 5 stars
Rating on Google Play: 4.6 stars
Squeeze in a few minutes of fitness with Couch to 5K, an app that transforms you from a couch potato to a runner who can brave a 5-k competition. It features a nine-week workout plan designed by trainers. All you need to do is work out for 20 to 30 minutes a day, three days a week, and you'll be ready to run your first 5k.
The app lets you choose from four different virtual coaches and listen to your favorite playlists in its in-app music player. You don't have to perform those sets on your own — there's a human audio that guides you through each workout.
Calm
Price on the App Store: Ranges from P649.00 – P3,290
Price on Google Play: P2,700 (yearly)
Rating on the App Store: 5 stars
Rating on Google Play: 4.6 stars
Set aside time to collect your own thoughts and meditate. Calm plays guided meditations that help you be still, manage stress, and sleep better. The app teaches you the art of mindfulness in this busy world. You also enjoy exclusive music that helps you focus or relax — perfect for facing a day of tasks and deadlines.
This app offers a seven-day free trial. Upgrading to Calm Premium grants you access to over a hundred guided meditations, an entire library of soothing bedtime stories that help you sleep, and ten-minute guided video lessons on mindful movement and gentle stretching.
You use your phone to connect with everybody. Why not use it to connect with your inner self?
For the Music Enthusiast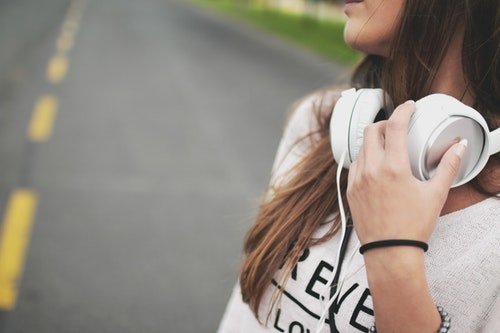 TuneIn Premium
Price on the App Store: P499.00 (monthly)
Price on Google Play: P4,750 (yearly)
Rating on the App Store: 4.5 stars
Rating on Google Play: 4.4 stars
Missing the good old days when your dad always played the radio at home? Try TuneIn Radio, an app that lest you play over 120,000 AM and FM live radio stations and millions of podcasts from all around the world. You get to save your favorite stations for easy access, too.
Upgrade to TuneIn Premium, and you get access to live play-by-play of NFL, NBA, NHL, and MLB games. You can also listen to coverage from CNN, BBC, and other international news agencies. And you can listen to all the music you want – classical, folk, pop, rock – without the hassle of listening to ads.
Poweramp
Price on Google Play: P105.00
Rating on Google Play: 4.5 stars
Looking for a music player for your gym sessions, parties, or "me" time? Try Poweramp, an Android music player that supports almost every audio file, from .mp3 and .m4a to .flac and .aiff. It features a great equalizer with several presets that lets you adjust any song in the library. You're free to edit each preset, so you can find a setting that works perfectly for your headphones, earphones, or speaker.
It also has a virtual volume knob (because it's more fun), an option to play the music in mono mode, and a balance knob. It also has a tag-editing feature that lets you organize your music library fast. It truly is an app for a music enthusiast.
For the Self-Confessed Geeks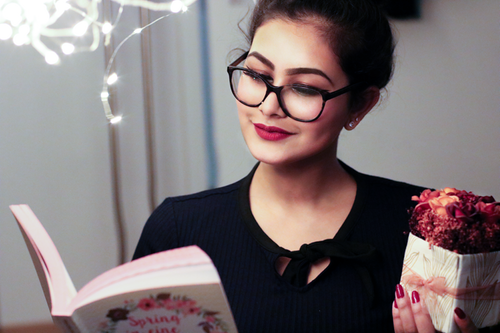 WolframAlpha
Price on the App Store: P149.00
Price on Google Play: P150.00
Rating on the App Store: No Rating
Rating on Google Play: 4.6 stars
If you're the type who always comes up with random questions (or have a friend who has one), you need this app. WolframAlpha calls itself a computational knowledge engine that's the ultimate tool for getting answers. Just key in a question, and it will pull answers from thousands of domains. How-to-Geek says Siri uses WolframAlpha for 25 percent of its searches — proof of its ability to generate accurate answers.
Domains covered by the app are mathematics (you can ask the app to solve equations. It even shows graphs!), statistics, physics, chemistry, engineering, astronomy, earth and life sciences, weather, geography, dates and time, and more. Basically anything under the sun.
Pocket Premium

Price on the App Store: P249.00 per month; P2,190.00 per year
Price on Google Play: P235.00 per month; P2,100.00 per year
Rating on the App Store: 4.8 stars
Rating on Google Play: 4.5 stars

Always forget that title of the article you're supposed to "read later when I get home?" Pocket has the solution. This app lets you save news, magazine articles, stories, recipes, how-tos, videos, web pages, and more so you can read them later, even when you're offline.
Pocket is free, but you can upgrade to premium to have a full-fledged digital library (every geek's dream). You get to enjoy an ad-free experience and a full-text, tag, and author search feature. Your library becomes a permanent resource as Pocket Premium keeps personal back-ups of everything you save.
The beauty of these apps is that they offer something extra — features that their free counterparts cannot provide. So if you're willing to see how far a few pesos can take you, give these apps a try next year.
Renee Marsha Babao
Drinks an ungodly amount of coffee and eats an ungodly amount of chocolate. Up at an ungodly hour.