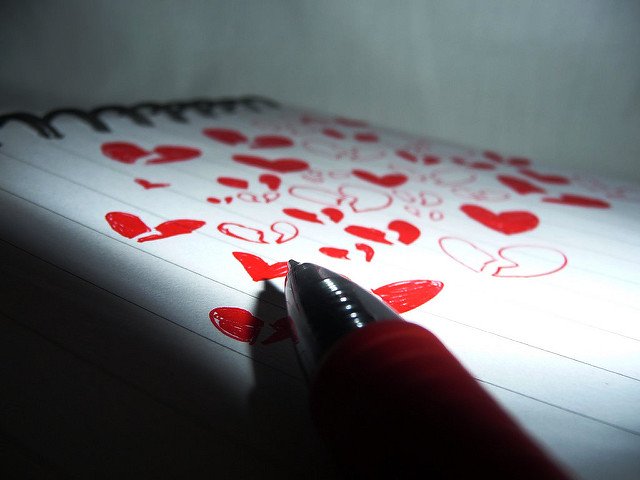 To quote Andy Williams' popular holiday jingle, it's the most wonderful time of the year again, folks. With the Christmas season comes the cold weather, which gives you a good excuse to snuggle and cuddle with your S.O. (aka significant other) while you warm yourself with a cup of hot chocolate and in each other's arms.
But what if you have no one to snuggle and cuddle with? No one to giggle with under the mistletoe?
What's Christmas like for a proud member of the Samahan ng Malalamig ang Pasko (SMP)?
Single bells may be on the way, but you don't have to endure a bleak Christmas. Music can make everything better.
So while you're thinking about how to spend your Christmas bonus or if the person of your dreams will ever notice you, listen to our top Sawi Sa Pasko picks:
"Back to December"
Artist: Taylor Swift
Sawi Lyrics: "It turns out freedom ain't nothing but missing you/Wishing I'd realized what I had when you were mine/ I'd go back to December, turn around and change my own mind/I go back to December all the time."
Trust Queen Tay Tay to always come through with the feels. This 2010 hit attacks your feelings with lyrics that linger longer than the song itself. A song filled with regret and longing, Taylor's Back to December is the perfect tune to listen to when you want to reminisce about lost loves or The One That Got Away. If you blame yourself for your own heartbreak (and are up for a feels fest), here's your Christmas song.
"Last Christmas"
Artist: Wham!
Sawi Lyrics: "Last Christmas, I gave you my heart/but the very next day you gave it away/This year, to save me from tears/I'll give it to someone special."
We all know this song; it's the national anthem of the #SawiNation once Christmas rolls in. Heartbroken folks have wailed this song into countless microphones all over the world. It never fails to remind you of that person whom you gave your heart to and the very next day, they just had to give it away. This crowd favorite will surely elicit a few side comments and some tears from friends.
"Christmas Lights"
Artist: Coldplay
Sawi Lyrics: "Christmas night/another fight/Tears we cried a flood/Got all kinds of poison in/of poison in my blood."
Just because it's Christmas, doesn't mean you're free from arguments. Coldplay's sad holiday tune narrates a fight that happened between a couple on Christmas eve (out of all the days of the year they could've argued, tbh). One of the lovers walks out, leaving the other reeling in regret.
If you want to celebrate in such a gloomy manner, be our guest — listen to this on repeat (and eat a tub of ice cream to soothe your feelings. You're going to need it).
"Miss You Most (At Christmas Time)"
Artist: Mariah Carey
Sawi Lyrics: "Every other season comes along/and I'm all right/But then I miss you most at Christmas time."
This song is a stark contrast to Mariah's other Christmas hit: All I Want for Christmas is You. It's also the perfect anthem for people who miss their exes during the holiday season. Yes, it happens. No matter how hard you try to forget them and be festive this Christmas, a twisted part of your brain will recall those happy times you spent with your former S.O.
Mariah's got your feelings down, girl. Don't be afraid to belt out this tune in the shower as you try to drain the memories away.
"Blue Christmas"
Artist: Elvis Presley
Sawi Lyrics: "You'll be doin' all right/with your Christmas of white/but I'll have a blue, blue Christmas."
Not everyone's going to have a white Christmas. For the proud SMP members who've waited so long for a potential partner, Christmas 2018 might be a blue one. Yet again, you are single and with no one this holiday season. The thought of being alone can make some SMPs definitely feel blue, causing them to sing along to this song while they dance alone.
Iiyak mo yan, bes. You'll be fine.
There's no denying that some of us will be jealous of the couples canoodling under the mistletoe. Don't just quietly simmer in your singleness. Throw in a playlist to the mix to make things more festive.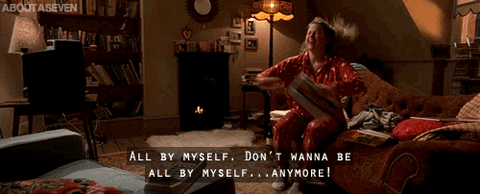 And hope for the best. You never know. Next Christmas might be warmer than you think. *winks*
Ashley Petallano
Ashley is an awkward potato in love with words, Kpop, and corgis. She spends her free time dancing like one of those balloon things you see in malls.