Chryss Segovia
Chryss loves ice cream, literature, and East Asian pop culture.…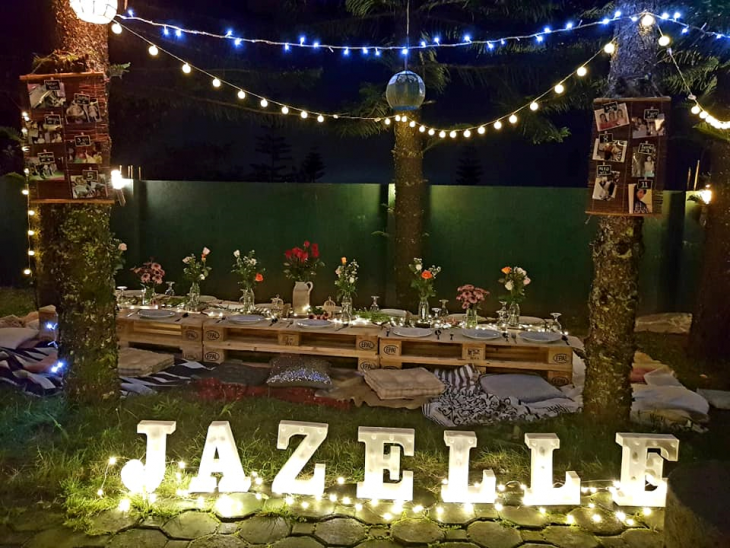 On January 5, my boyfriend's sister celebrated her 18th birthday. Unlike most debuts in fancy hotels with hundreds of invited guests, Jazelle chose to celebrate only with her immediate family (I was her brother's plus one) and close-knit group of friends at a private resort in Tagaytay.
Before the big day, Jazelle and her mother had been planning the party on their own for weeks. Jazelle ordered balloons, floaters and fairy lights from Shopee while Tita Reda scoured over the displays at Landmark for wicker baskets, pillowcases, and plant decor. After a month of scrolling through Pinterest, online shopping, and several trips to department stores, the result was a beautifully decorated rustic birthday party.
I was amazed that the mother-daughter duo managed to pull off everything without the need for a party planner that I wanted to share some of their tips and tricks.
1. Choose a venue that's close to nature
If you choose the right venue, you're likely to plan less decor to achieve that rustic look, and a venue that's close to nature suits this particular style best. Beautiful rustic venues include a landscaped garden, a lake ranch, or a private resort that offers fantastic mountaintop views and fresh air.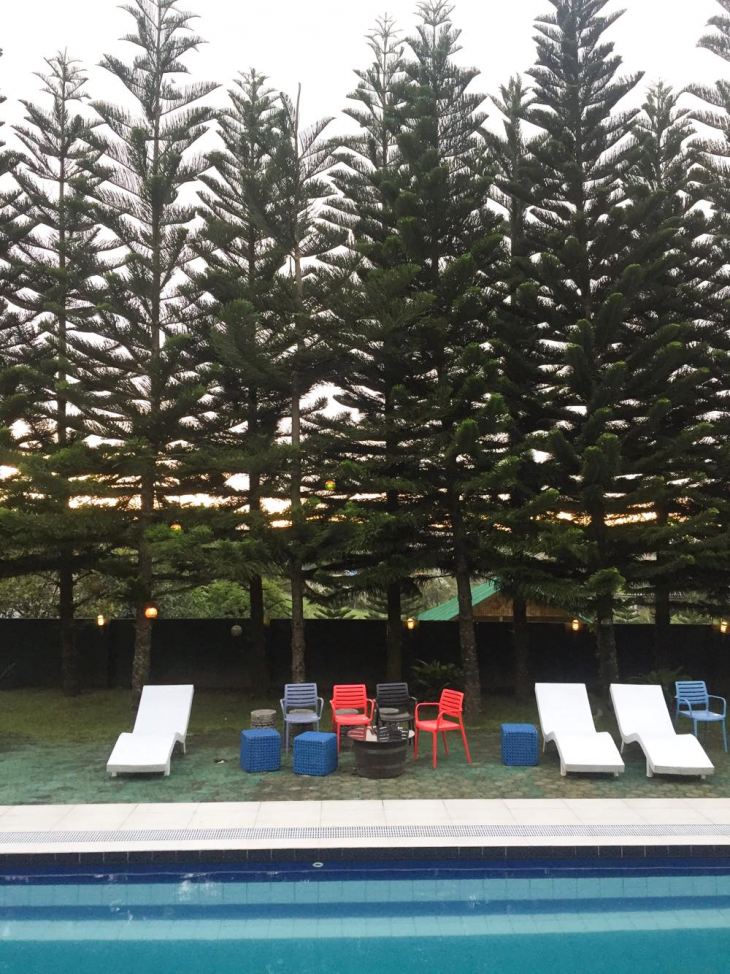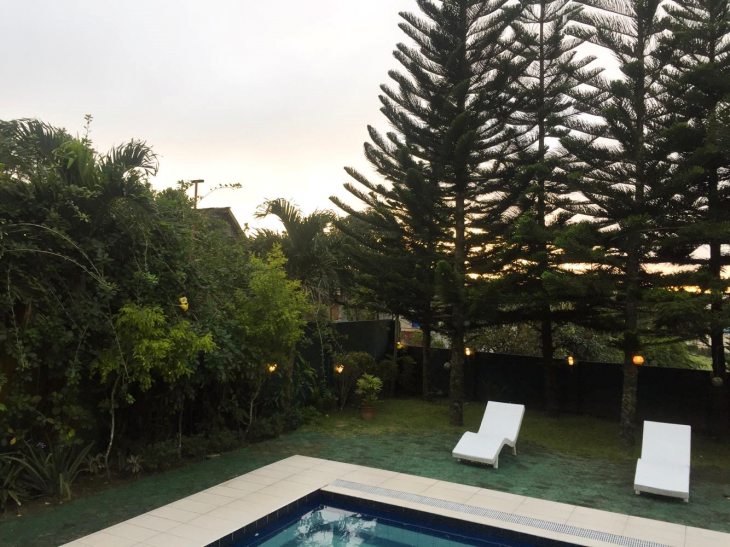 2. Use lots of neutral brown shades and greenery
Opt for brown hues with splashes of greenery for your color scheme to ace the classic rustic look. Wooden furniture is always the best idea for a rustic party, and you can switch it up from wooden benches to wine barrels as tables.
Tita Reda got a little more creative with the seating arrangements. She purchased several pallets to use as tables and spread pillows all over the grass to act as seats. The fun seating style created a more woodsy and carefree feel to the affair.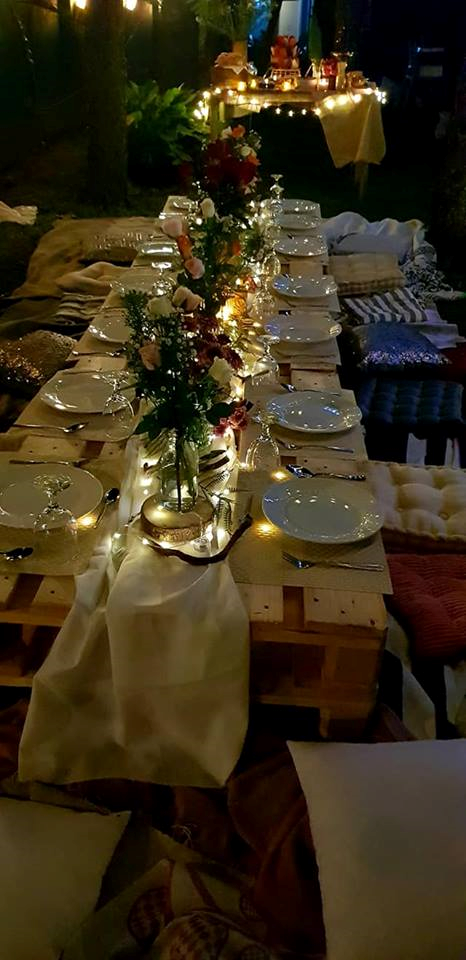 For details, decorate the tables with fresh flowers, faux tree stumps, vintage pieces and deep green ferns. You may scatter the stemmed flowers all over the table or place them in mason jars to act as centerpieces.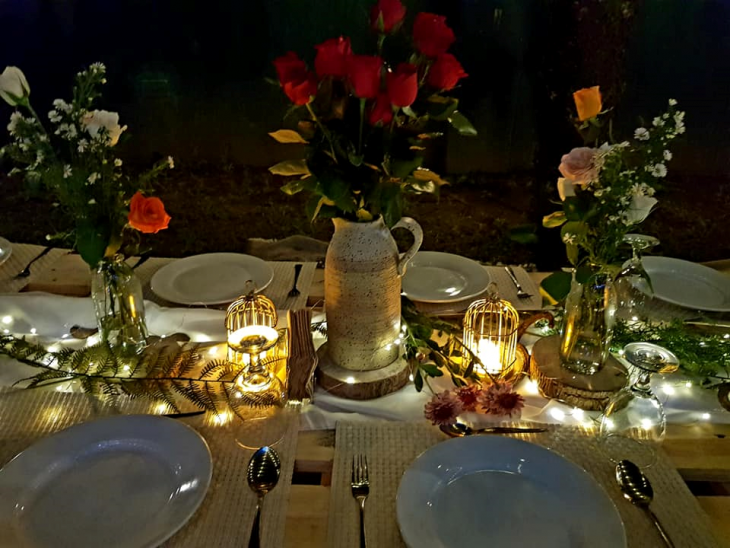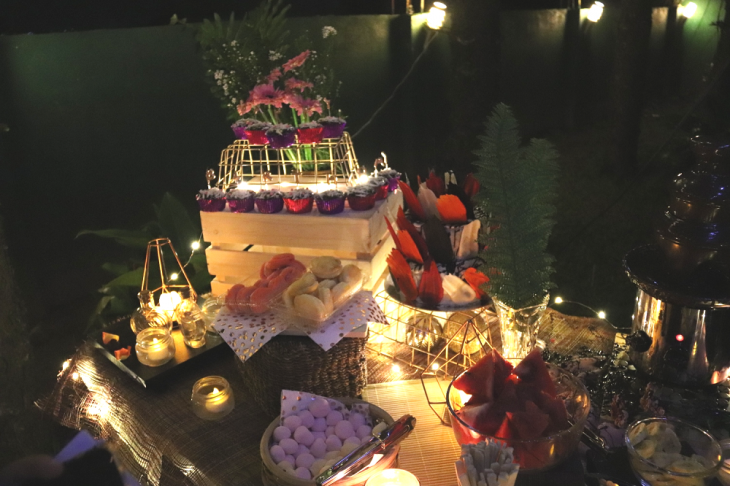 3. Low and soft lighting is ideal
A soft and warm glow is the epitome of a rustic party. Harsh lighting is a definite no-no, so string some outdoor fairy lights around the trees and add tealight candles on the tables for a charming and cozy atmosphere. You may also set up paper lanterns or some vintage-style lamps that tie together with the theme.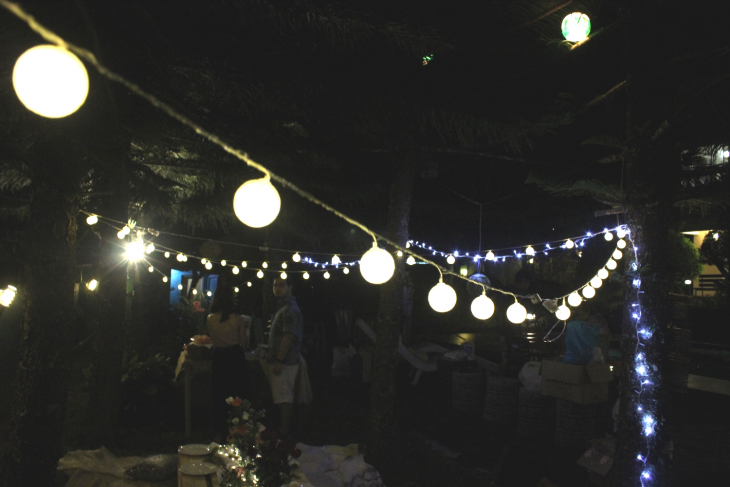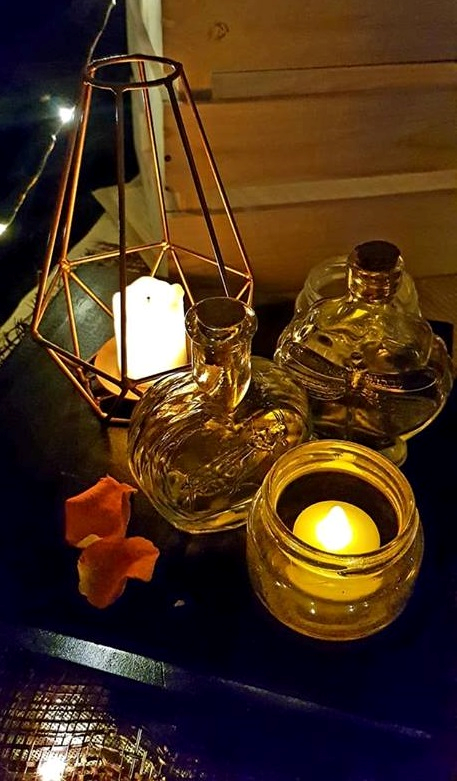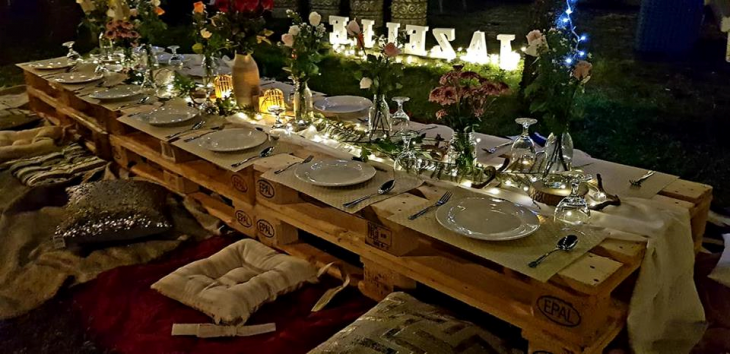 5. S'mores is a great crowd pleaser
Instead of the usual chocolate fountain, have a s'mores bar station. The station is pretty easy to set up. You just need chocolate bars, marshmallows, graham crackers, barbecue sticks, and a small earthen pot filled with charcoal. The delicious treats are sure to be a hit with your guests!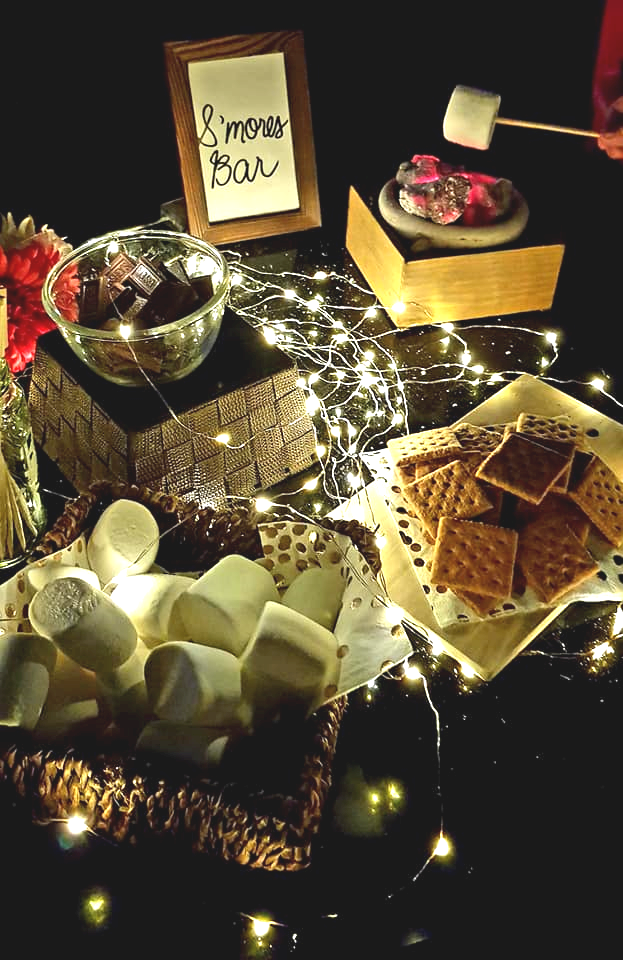 6. Don't forget about the party favors
Give out party favors that fit the theme. If you want to go au naturel, you may give out tiny potted succulents or herbs, such as basil or rosemary. Other souvenir ideas include soap bars packed in burlap bags, wooden bookmarks, and jars of honey or fruit jams.
Jazelle's party favors were floral-scented colognes in these intricately-designed small bottles.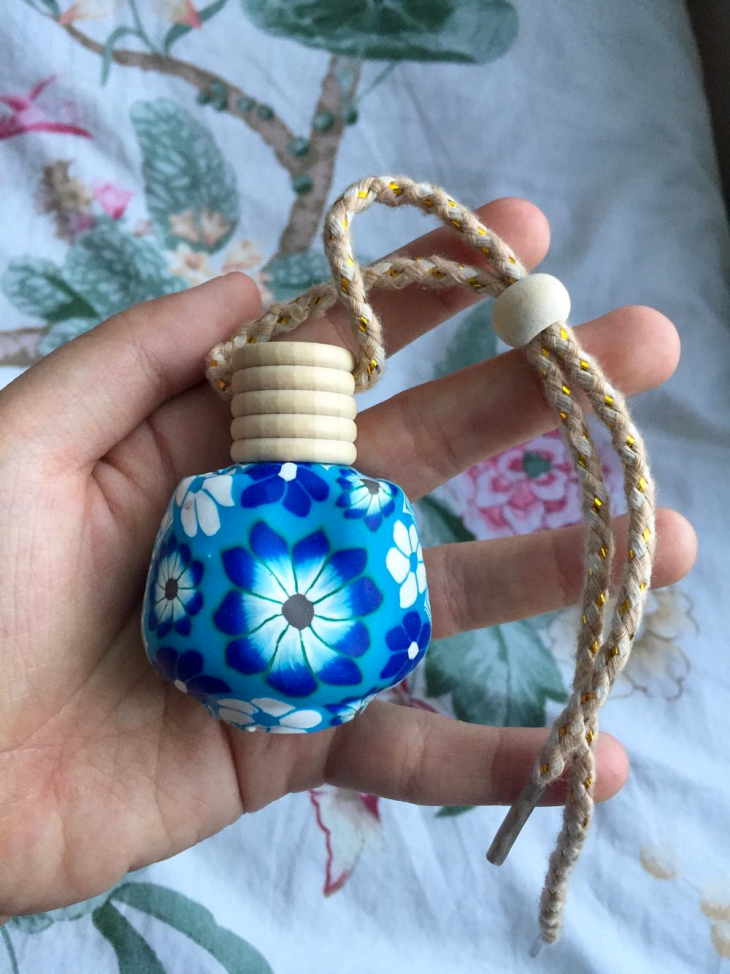 So how much did this laid-back debut cost?
The venue in Tagaytay cost about P30,000, which covered an overnight stay for some 30 to 50 people. The catered food was about P11,250 and the flowers were at P1,300. All in all, a manageable expense for a celebration that might just be more memorable than an extravagant affair, with the 18 roses and candles and the grand ballroom.
The rustic theme is popular for weddings but their versatility makes them great for all kinds of parties. With these tips and tricks, you're sure to pull off a rustic-themed party that will be a visual treat to your guests.
Chryss Segovia
Chryss loves ice cream, literature, and East Asian pop culture. She would like to pet your dog.