Daphne Bual
A lover of stories, parks, animals, rainy days, and hot…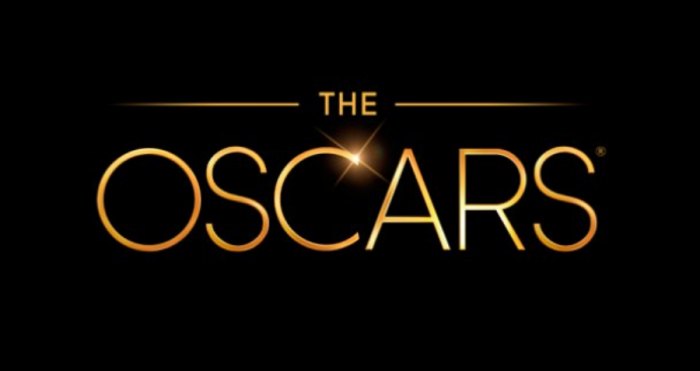 We're now approaching the end of the movie awards season with the 2019 Oscars! It's an exciting time for actors, filmmakers, and fans who're rooting for their idols to win a golden statue.
This year, the roster of nominees is truly impressive. I'm no movie expert, but like many of you, I and the ladies at Modern Filipina like to weigh in on which movies, actors, and directors are most likely to win the Academy Awards.
But before I get started with this year's nominees and front-runners, let's talk about the show's most intriguing issue.
The Intrigue: No Host This Year
Comedian Kevin Hart was originally slated to become this year's host, but following the revelation of homophobic tweets he composed back in 2011, he stepped down from the high-profile gig.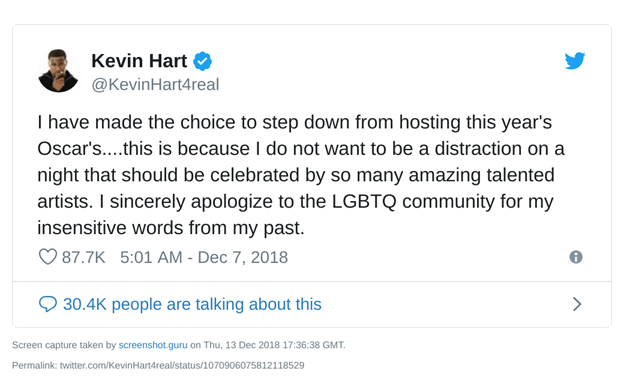 The controversy surrounding Hart's past jokes against the LGBT community and the ceremony's lack of a host became a topic of conversation until last Feb. 6, when the Academy confirmed the ceremony will proceed without a host—a first in the last 30 years. No one can tell for certain if the Academy ran out of time choosing another host or they simply wanted to make the most of the hype. The news, after all, renewed interest in a three-hour-plus ceremony whose viewership ratings have consistently dropped since 2014.
No doubt the Academy has prepared surprises to make up for its lack of a host.
The Nominees (and the Favorites to Win)
The 91st Academy Awards will be on Feb. 24, at the Dolby Theater in Los Angeles, California. Below are the nominees for its major categories.
Best Picture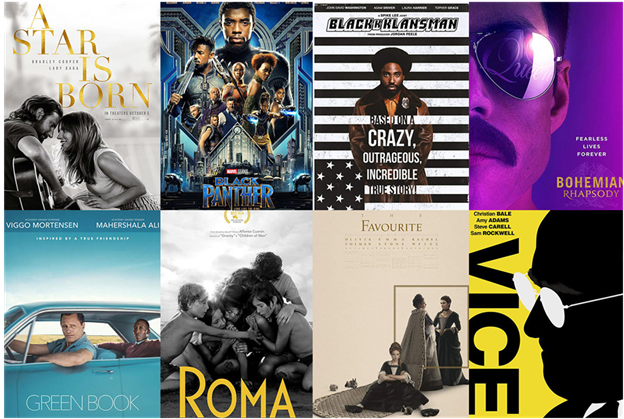 Having the most nominations is never a sure sign that a film will get the Best Picture trophy (think "Avatar" in 2010, which got nine nods and three wins, none of which were for Best Picture). The odds, however, are in favor of the two leading films this year: "The Favourite," an English period comedy, and "Roma," a black-and-white, Netflix-produced, foreign-language film, with 10 nominations each. The former got a Golden Globe Best Picture: Comedy /Musical nomination, while the latter won the Foreign Language category.
"Green Book" and "BlacKkKlansman" each have a strong chance of winning despite receiving backlash from audiences ("Green Book" for delegating African American history into the background of a white man's redemption story, and Klansman for reportedly being a pro-cop movie).
"Bohemian Rhapsody" also has its fair share of fans, but some argue that its star, Rami Malek, deserves an award more than the film itself. "A Star is Born" and "Vice" both won over critics, awards organizations, and audiences, while the fan-favorite "Black Panther," the first superhero film to be nominated, is holding its own. Panther was one of 2018's most applauded films and it raked in billions at the box office. The Academy, however, seldom gives the top prize to blockbusters. All else considered, "Roma," "The Favourite," "Green Book," and "The BlacKkKlansman" are the front-runners of this category.
Best Director

A Best Picture nod isn't a ticket for a Best Director nomination — a pity because Bradley Cooper ("A Star Is Born"), Ryan Coogler ("Black Panther"), and Peter Farelly ("Green Book") all deserved one. What's done is done, however, and we now have a directorial race that could go in favor of Alfonso Cuaron, who won the top prize at the Directors Guild of America Awards; or Spike Lee, the would-be first black filmmaker to receive an Oscars Best Director trophy.
Best Actor

The competition is tight for the Best Actor trophy with Christian Bale's amazing transformation into Dick Cheney; Bradley Cooper's emotive and believable portrayal of a heavy-drinking country singer who guides a talented waitress into superstardom; Willem Dafoe's "flawless" take on Vincent Van Gogh; Rami Malek's immersive and riveting performance — onstage and offstage — as Queen's Freddie Mercury, and Viggo Mortensen's nuanced yet powerful display of acting talent as the an Italian chauffeur for  Don Shirley (a black musician touring the South in the '60s).
Bale, as always, impresses as he physically transforms into the former veep. He captured not only the Cheney's appearance but also the man's movements — even that distinctive sideways smirk. Critics, meanwhile, described Dafoe's Van Gogh as "flawless." It's the same word people use to capture Malek's Mercury. People can say what they want about the film, but not when it comes to the actor's commanding presence as the legendary Queen frontman.
Cooper is a fan favorite for Best Actor, what with the commercial success of "A Star Is Born" (also his directorial debut). Finally, Mortensen proves his films are worth waiting for (and that fans have to trust his finicky judgment in roles). He is so good, he made a despicable and prejudiced character likable.
It's hard to say who'll win in this category, but Rami Malek is the front-runner after collecting Best Actor trophies from the Golden Globes, Screen Actors Guild (SAG) Awards, and the British Academy of Film and Television Arts (BAFTA).
Best Actress

Remember how "Leonardo DiCaprio" and "it's about time" became buzzwords in 2016? Well, we're seeing something similar happening this year to Glenn Close. The now seven-time Oscar nominee has yet to take home the golden statue, and word on the street is that voters, fueled by her riveting portrayal as Joan Castleman (wife of the celebrated American novelist, Joseph Castleman), are thinking it's her time.
Close faces fierce competition, however, from Lady Gaga. They actually tied for Best Actress at the Critics' Choice Awards. Critics and moviegoers have been raving about Gaga's potent chemistry with Bradley Cooper and her authenticity as Ally, a waitress and aspiring singer. Rounding out the trifecta of front-runners for this category is Olivia Colman as the frail yet comically mercurial Queen Anne, who has a secret lesbian relationship with her courtiers. Critics say Colman is effortless in selling the role, one that could have turned awful in the hands of a less capable actress.
But of course, Melissa McCarthy is not to be overlooked. She's a powerhouse talent who proves she can do both comedy and drama, and she proves this with her performance as a literary forger who gets double-crossed by a confidante. The dark horse in this category (and we never know how the tides will turn) is Yalitza Aparicio. Her role in Roma is her first ever acting role.
Best Supporting Actor

The clear front-runner for the Oscars Best Supporting Actor is Mahershala Ali. He already won the supporting actor trophies from the Golden Globes and SAG Awards. Sam Elliott, a veteran actor, surprisingly failed to win in other awards shows despite being in one of the biggest movies of the year. Still, who's to say? The tables might turn on the 24th, and he, Adam Driver, Sam Rockwell, or Richard E. Grant might walk away with the Oscar.
Best Supporting Actress

Marine de Tavira is the (happy) surprise entry in this category, while Amy Adams is the Academy staple. I'd love for her to finally win (she trails Glenn Close with her 5-0 Academy nominations), but the front-runner is Regina King. She beat Adams, Rachel Weisz, and Emma Stone in the Golden Globes and Critics' Choice Awards.
Other Nominations:
Best Original Screenplay:
"The Favourite"
"First Reformed"
"Green Book"
"Roma"
"Vice"
Best Adapted Screenplay:
"A Star Is Born"
"The Ballad of Buster Scruggs"
"BlacKkKlansman"
"If Beale Street Could Talk"
"Can You Ever Forgive Me?"
Best Costume Design:
"The Ballad of Buster Scruggs"
"Black Panther"
"The Favourite"
"Mary Poppins Returns"
"Mary Queen of Scots"
Best Production Design:
"Black Panther"
"The Favourite"
"First Man"
"Mary Poppins Returns"
" Roma"
Best Cinematography:
"The Favourite"
"Never Look Away"
"Roma"
"A Star Is Born"
"Cold War"
Best Original Song:
"All the Stars" ("Black Panther")
"I'll Fight" ("RBG")
"The Place Where Lost Things Go" ("Mary Poppins Returns"
"Shallow" ("A Star Is Born")
"When a Cowboy Trades His Spurs for Wings" ("The Ballad of Buster Scruggs")
Best Original Score:
Ludwig Goransson ("Black Panther")
Terence Blanchard ("BlacKkKlansman")
Nicholas Britell ("If Beale Street Could Talk")
Alexandre Desplat ("Isle of Dogs")
Marc Shaiman ("Mary Poppins Returns")
Best Animated Feature:
"Incredibles 2"
"Isle of Dogs"
"Mirai"
"Ralph Breaks the Internet"
"Spider-Man: Into the Spider-Verse"
Best Visual Effects:
"Avengers: Infinity War"
"Christopher Robin"
"First Man"
"Ready Player One"
"Solo: A Star Wars Story"
Daphne Bual
A lover of stories, parks, animals, rainy days, and hot chocolate, she believes that the best remedies for bad days are three servings of french fries and one whole rainbow cake.