Nyj Verdadero
Web content writer. Mother to a cat named Fatty and…
[video src="https://www.facebook.com/yexelsebastian/posts/1701405343489797:0"][video src="https://www.facebook.com/AngelLocsin/photos/a.10154920338822153/10154552156672153/?type=3&theater"]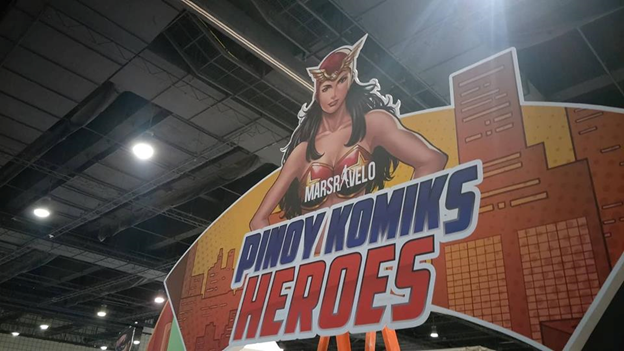 When Liza Soberano announced that she could no longer play Darna, the internet was set ablaze. Fans started clamoring for their personal bets to play the role. The most mentioned names are Nadine Lustre, Kathryn Bernardo, Maja Salvador, and Pia Wurtzbach.
People also started arguing online on why a certain actress can or cannot play the role. Some aren't too focused on the abilities or athleticism of their bets, however, and are quick to make comments on the actresses' bodies or lifestyle.
Someone thinks Maja's too short to play Darna.

Someone thinks Pia's face is too fierce.

Someone thinks Nadine is too liberated to play the role.

Does the search for the Filipino's beloved Darna really have to entail so much judgment and prejudice toward women?
If Darna has superhuman strength, why does her height matter? If she's a warrior from another planet, why can't she look fierce? If an actress does not believe in social conventions or traditional ideas, why can't she play Darna? She is, after all, portraying a role?
All these lead to the question: is Darna, the most celebrated Filipino superhero, a beloved Filipino cultural icon, a feminist icon?
There are arguments for both sides. Here are some of them.
A resounding yes!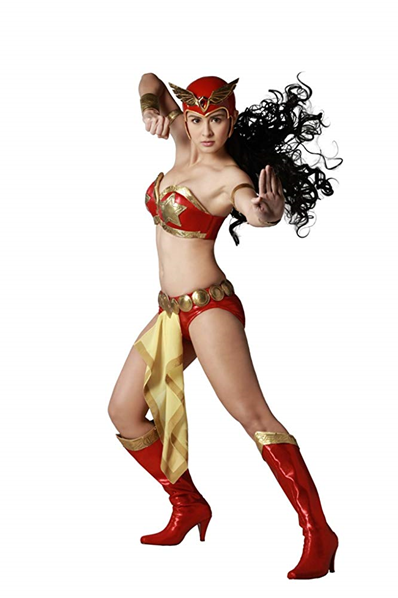 Darna is a symbol of women's strength and kindness. In comic books as well as film and TV reincarnations, you would see Darna protecting those who cannot fend for themselves both against common criminals and greater forces of evil.
Creator Mars Ravelo, who grew up during the American occupation, was inspired by the US' Man of Steel as a symbol of "truth, justice and the American way." He wanted the Philippines to have its own hero, representative of the Filipino values of compassion and empathy, and made our Amazing Warrior Maiden with Philippine concepts and symbols. For Darna's strength and character, Ravelo took inspiration from his mother who single-handedly raised him.
It can also be argued that the success of the comic book is a reflection of the rejection women often face just because they are not male. Ravelo brought his superheroine idea to numerous comic book publications in the Philippines and the United States as early as 1939. But publishers kept on rejecting him and Darna because they believed that female superheroes would not have much success as male ones. And so Ravelo put Darna temporarily in the back burner until the end of World War II. He thought that the Philippines needed a hero, so he pitched Darna to publishers again. It was Bulaklak Magazine who finally agreed to our hero and published her story in 1947 with her then name Varga.
Another point for Darna is that for the modern woman, Darna's exposed physique in her iconic red attire with gold stars is a celebration of the female body. It is not something that we have to be ashamed of or cover up just because society's patriarchal mindset says it is offensive to display one's body. If Darna can move better fighting bad guys in a bikini and she feels great doing it, who should say she shouldn't?
It can also be argued that the Filipino's love for Darna roots from our precolonial society where women had equally important roles as men. The Philippines has more male superheroes than female. We have Panday, Captain Barbell, Lastikman, Gagamboy, Pedro Penduko, and more. But none are as known, loved and celebrated as our Darna.
Of course not!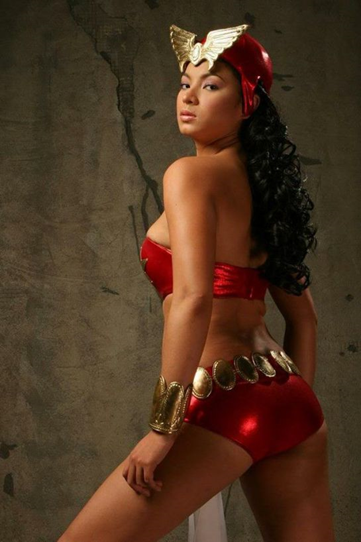 The arguments against Darna is the same for many female heroes born from the comic book world: they are oversexualized. From their curves to their attire, these superheroes are illustrated as sexual beings.
Rather than look like a normal woman, Darna sets an unrealistic standard of beauty to the point of making real women feel that she's an unattainable female perfection. The comments on actresses being considered for the role of Darna are perfect examples of this.
She has to be very sexy but still be a dalagang Pilipina. She should be strong and brave but still look maamo. She has to look Filipina but not too Filipina like the rest of us who have flat noses, low cheekbones, and morena skin (no shade to Filipinas who have mestiza looks, but you get what I mean).
The plots and choreographed "lady-like" fight scenes in movies and TV don't really portray women empowerment as well. Compared to fight scenes of Filipino action stars and heroes, Darna's fight scenes are slower and toned down. It can be argued that Filipino fight scenes really just… well, suck… but you can't ignore how Darna should never look ugly while fighting: the strands of her hair are always in the right place, her facial muscles never involuntarily twitch, or go into beast mode.
Angel Locsin's Darna was the most realistic and athletic, but it also raised the question of whether Darna's fight scenes were made to exhibit female strength or to entertain the male viewer.
Comic book Darna raises questions as well because Narda, a young girl, turns into a grown, sexy, warrior using Darna's powers. Can't the young girl just have superpowers and fight bad guys in her current form? Does she really have to turn into a sultry woman before beating someone up?
It also doesn't help that Darna's portrayals are one-dimensional.
With male heroes like Captain Barbell, you would see how they struggle with character flaws. Herbert Bautista's Enteng, for example, became arrogant when he started transforming into Captain Barbell. Locsin and Marian Rivera's Narda's and Darna's had their struggles, but most of the time, Darna was always perfect.
The inspiration for Darna also comes into question.
When Darna's creation is discussed, one of the reasons stated for Ravelo creating a female superhero is that she is Superman's counterpart, and that Ravelo believes that "America is 'male' and the Philippines, then a colony of the USA, is 'female'."
Ravelo is no longer with us so we can't confirm his motives behind making Darna female. But it can be argued that Ravelo making Darna female because he thinks a colony is female reflects the patriarchal psyche how women are conquered and subdued.
What is a feminist, anyway?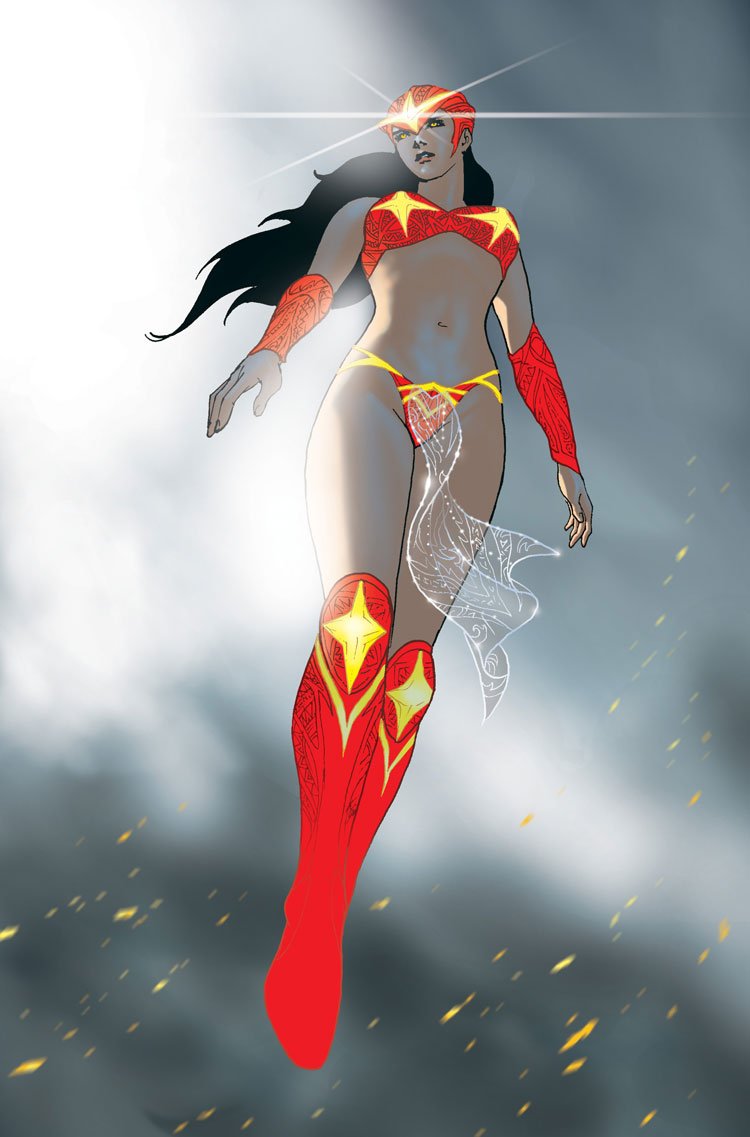 A lot can be argued for and against Darna.
But just like any feminist, or anything really, nothing is black and white. When Gal Gadot's Wonder Woman came out, critiques of how her Diana is feminist or not came out. When Emma Watson gave her "He for She" speech, many people celebrated her, but others rebutted that it should be "We for Us." You can also think of any feminist you personally know. Many might say she's a feminist without hesitation. But you may also know people who would comment on how her clothes or how she acts with her partner isn't feminist, and then read that one Facebook post she made that makes her a hypocrite.
We also have to put the creation of Darna into context.
Darna was created during American colonization. Mars Ravelo's ideologies and style of illustrations have been shaped by his environment, which was very Western – just like we Gen X and millennials have been shaped by the baby boomers, the digital era and the rise of social media. If we were to look at every literature, work of art or material for mass consumption with our modern glasses, then shows like "Friends" and literature from Shakespeare are plain and simple sexist.
So what do we do now with this feminist dilemma?
Let's keep on talking.
Let's talk about how Darna, now that we're making a reboot, can be made to advance the cause of feminism: that men and women should be equal politically, economically, and socially.
Let's talk about how Darna can be the icon for Filipina strength amid the modern Filipina struggles.
When Gal Gadot's Wonder Woman was made, the team had a female director (Patty Jenkins) and costume designer (Lindy Hemming). Maybe it's time for Darna to have more female creators in her team.
Let's not adopt the toxic "woke" culture, and just drop Darna because she is not black and white a feminist icon. Let's not be the modern puritans of the meme-fied social justice warrior.
Like any rebooted character, Darna can change. She has room to grow. Love her or not, as Filipinos and as humans, we can play a part in how this icon will be shaped for the future generation.
As Darna bet Nadine Lustre says, "Come on guys, it's [2019]."
Nyj Verdadero
Web content writer. Mother to a cat named Fatty and a basil named Herby. Dreams of going off the grid and running an animal shelter with her wife.