Grisel Garcia
A writer and wanderlust. Likes coffee, but loves tea. Lives…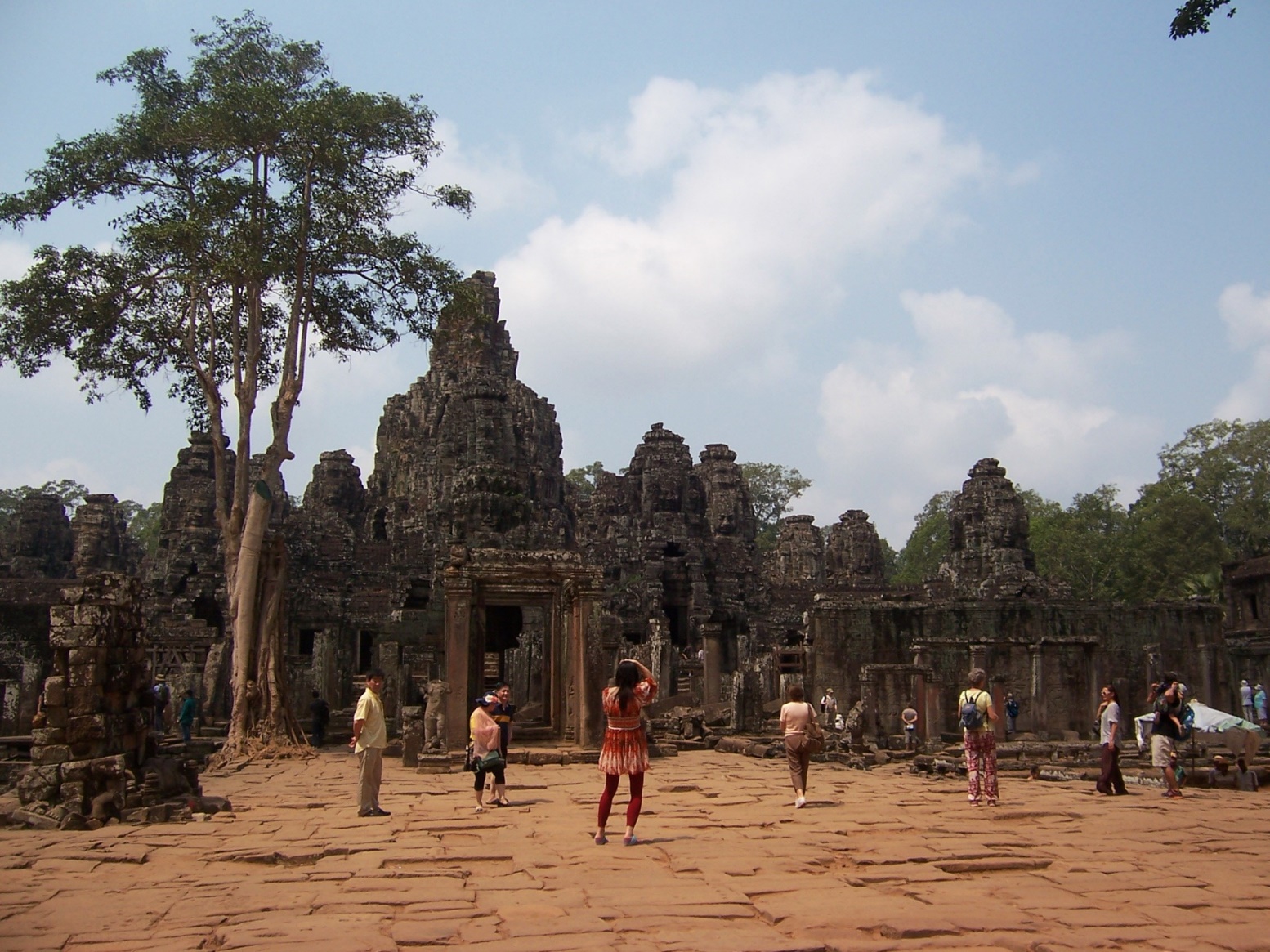 I decided to travel solo to Siem Reap, Cambodia after a planned group trip fell through. Someone found an online promo for a 4d/3n Siem Reap package for unbelievably low rates. Inquiring and getting the promo was easy peasy. But after we paid everything went downhill.
To make the long story short, the travel agency failed to deliver and we had to pull out.
So, that's Tip #1: Beware of those very low-rate promos from discount websites. Check if everything is legit. If it's too good to be true, it probably is.
It was my first out of the country alone, and with smarts and a little help I pulled it off without a glitch. And on budget, too.
Just Do It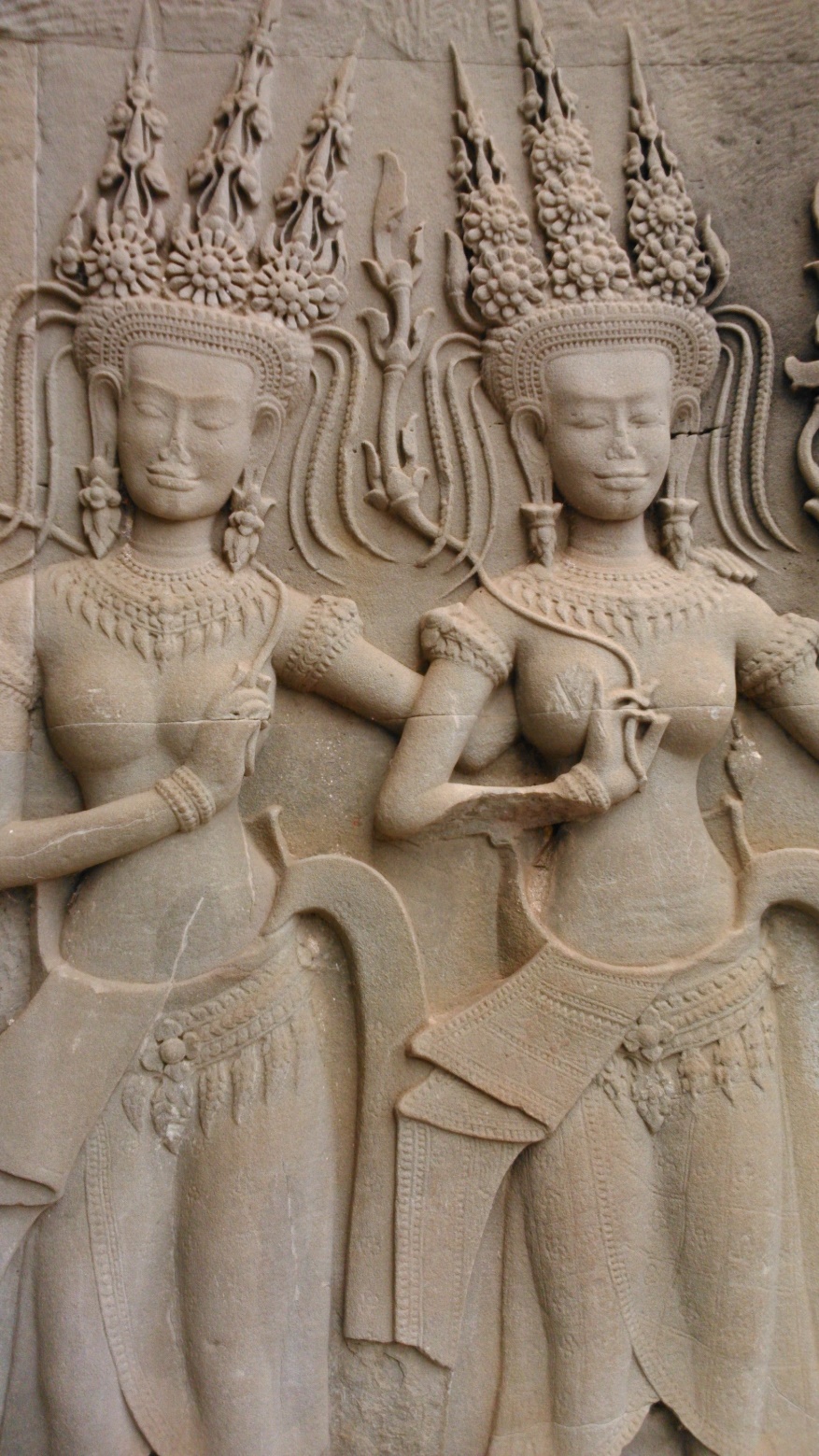 If you're going solo, do it all the way. Travel agencies are good, but if you have the time you can better plot out your trip if you'll book on your own. I flew in on the last week of February, a perfect time to go because the weather was still cool. March or April would be too hot.
First, I booked the flight via Cebu Pacific because it flew direct to Siem Reap and had the lowest rate among all Asian airlines.
Next step, accommodation. Agoda.com and Booking.com have a list of hotels from the lowest to the highest rates. They will give you a good idea of hotel choices, with full information and customer reviews. You have two options when booking your hotel: 1.) online via these websites or 2.) contact the hotel directly.
I chose #2. I sent inquiries via email to 3 low-budget inns. The Golden Temple Villa was the first to respond; they offer good amenities and rates. It was also recommended by a friend so it was the best candidate. No need for a deposit to reserve, but I paid the full amount upon checking in.
I mainly chose it for the location. It was about 5 minutes' walk to everything — the Angkor Night Market, Pub Street, shops, restos, and the market. It was the right choice. The place was even better than the photos and the staff was nice.
Tip #2: Make sure your hotel offers airport-hotel transfer (mine provided it FREE). You will arrive late in the evening, plus you're coming to a place you're not familiar with and not knowing anybody. It's best to have someone pick you up and drive you safely to your hotel. When you're settled in, you can start the adventure.
Hey There, Mr. Tuktuk Man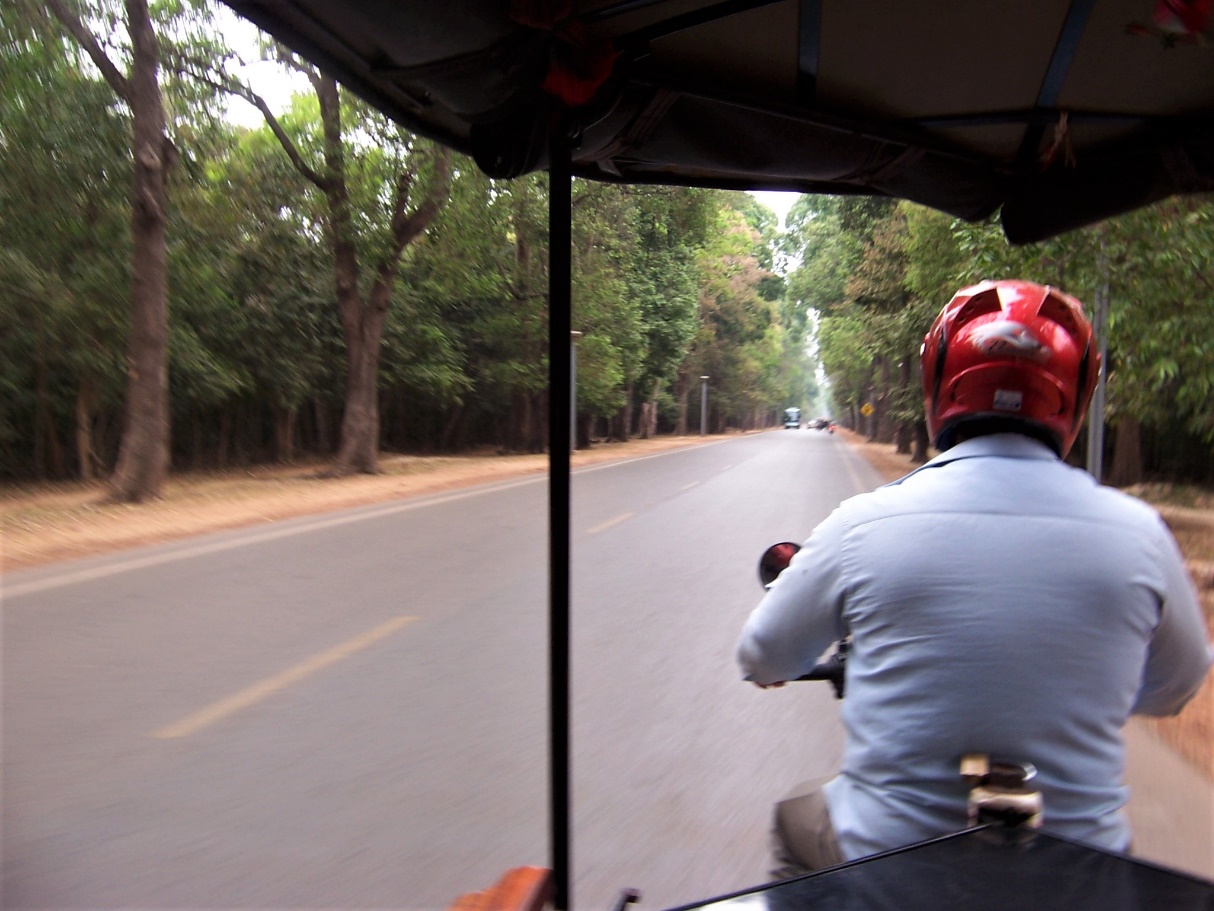 Speaking of hotel transfer, your tuktuk driver (yes, that's your ride) will likely offer his services to you, especially for your temple-hopping schedule. You can hire him on the spot if you like him enough. He's accredited with the hotel and, therefore, follow the standard rate (about $13/day). Looking for a tuktuk guy on your own may have security risks and charge you more.
I tried to book a guide but, alas, it was a busy week. No problem because the tuktuk guy knows the itinerary. And you have him for the entire day so you pretty much have a chauffeur.
Temple Run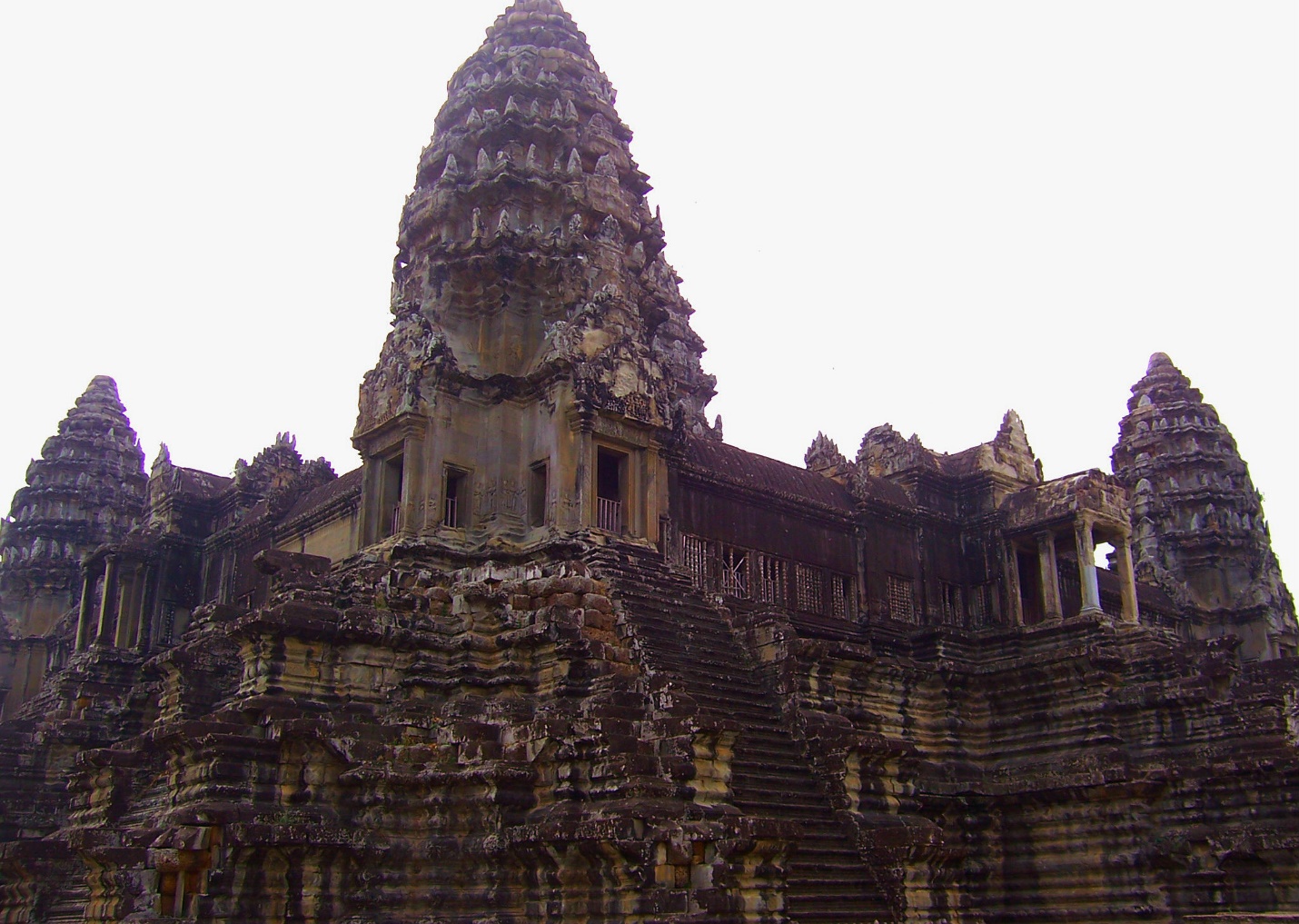 First stop was the Tourist Information Office where I paid $20 for a one-day pass. That already covered all the temples you can accommodate for the day.
Then off to the magnificent Angkor Wat. This has been on my bucket list so I had chills as those cones came into view. The place was huge and grand, it didn't disappoint.
The UNESCO World Heritage site is considered the largest religious monument in the world. It was originally built as a Hindu temple, but transformed into a Buddhist temple by the 12th century.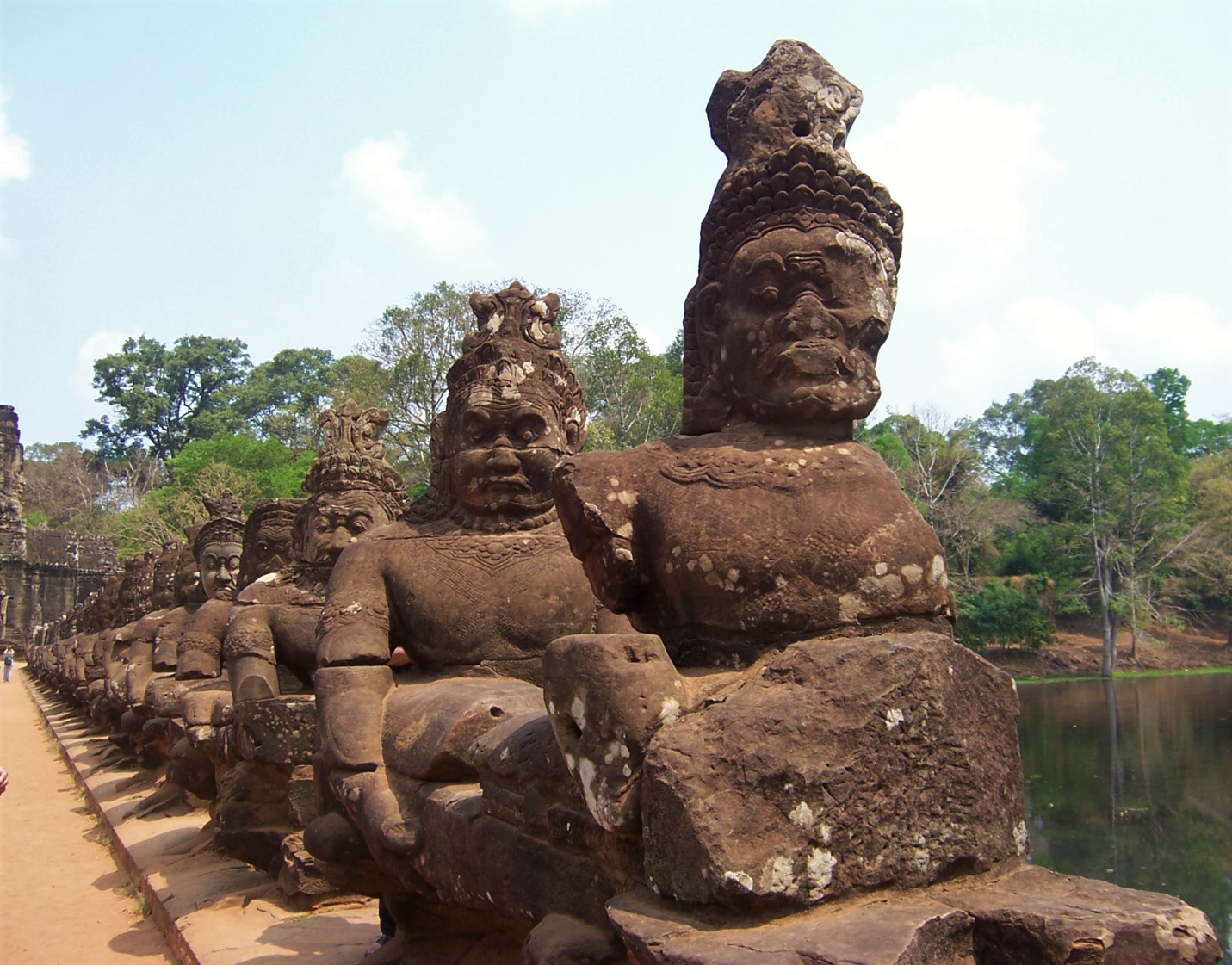 Next stop was Angkor Thom, entered through the Victory Gate. Inside the ancient complex are other famous ruins, like Bayon, Baphuon, and the Terrace of the Elephants. Built in the late 12th or early 13th century, Bayon is what you usually see in photos with back to back smiling faces. It is said that the faces resemble that of the Buddhist King Jayavarman VII, who built both Angkor Wat and Angkor Thom.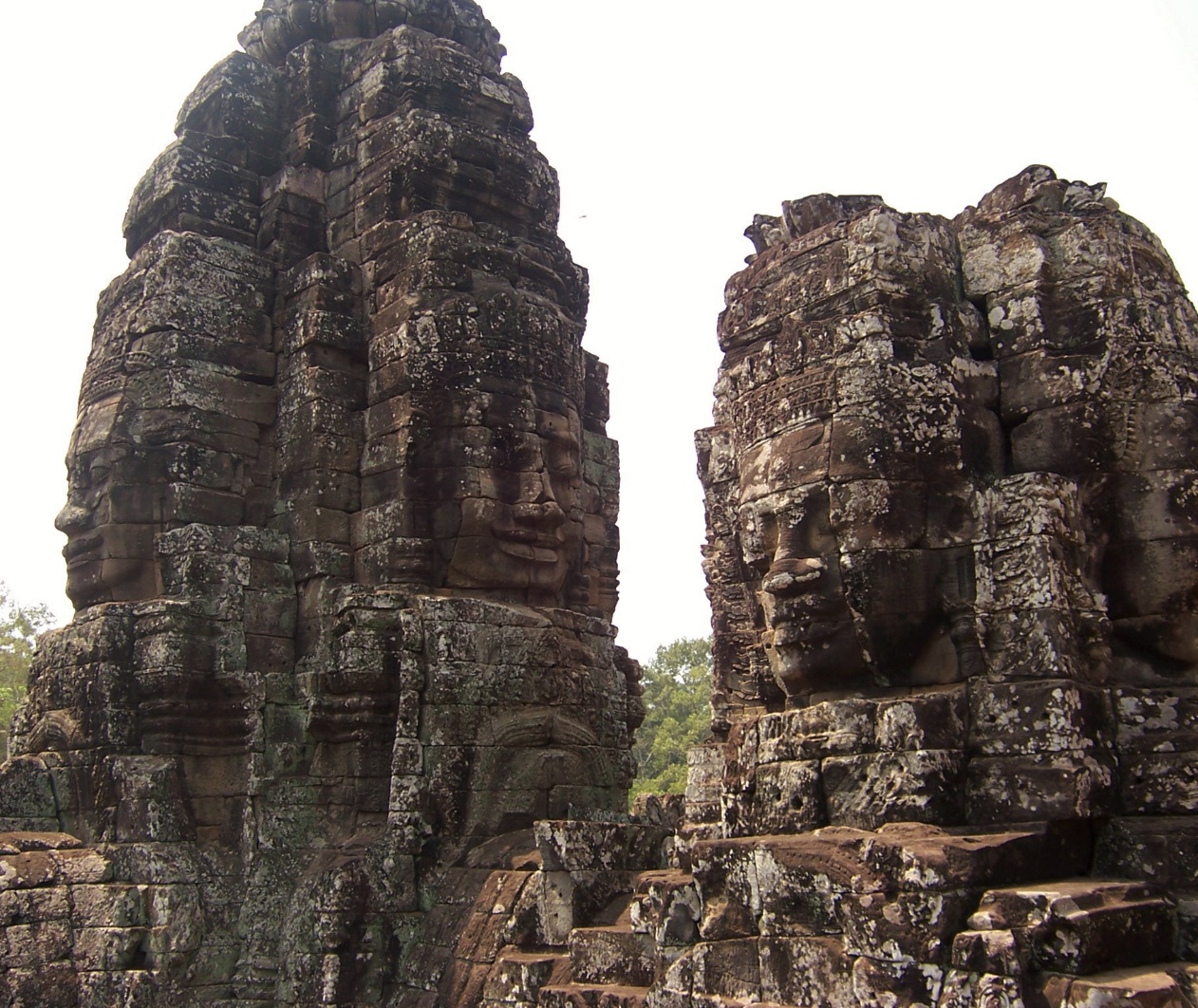 Ta Prohm is another UNESCO World Heritage site and one of the most popular among tourists. It is also called the jungle temple, it's easy to understand when you get inside. The jungle, it seemed, devoured the entire complex, with protruding roots taking hold and claiming the structures.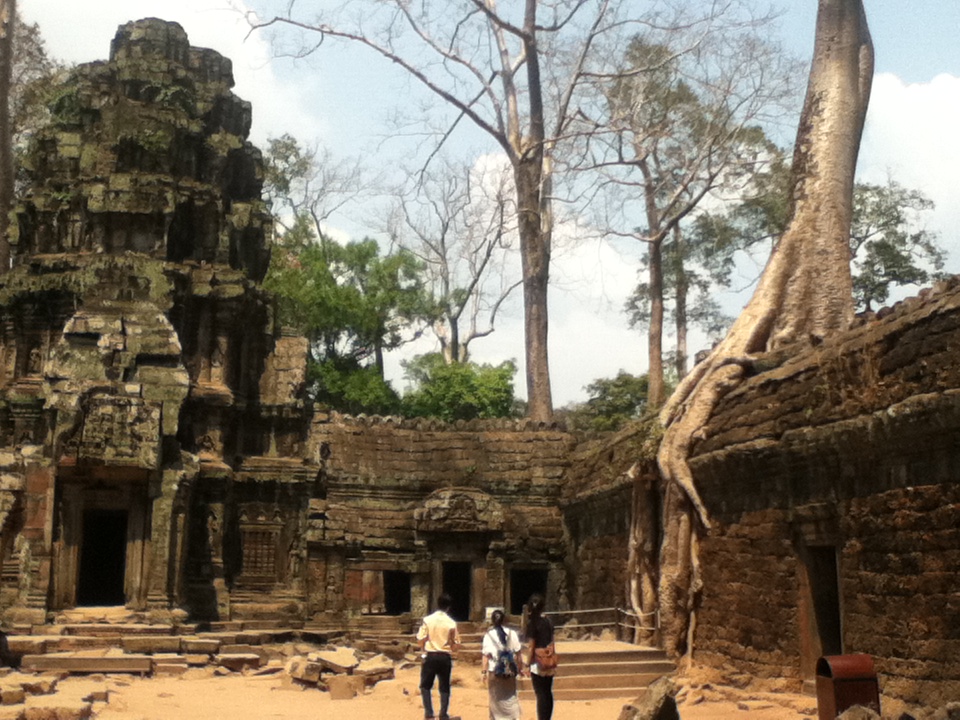 In popular culture, Ta Prohm was known as one of the locations used in the first Laura Croft movie starring Angelina Jolie. The complex was full of dead-ends and I often found myself trapped in between rooms. Good thing there were very enthusiastic Korean tour groups so I followed their voices to find my way out.
Tip # 3: Stay away from the crowd, but don't stray too far. You don't have friends who will look for you if you get lost. Your driver will not go with you inside the temples.
About three more temples and I'm beat. I was supposed to end the day with a sunset by Phnom Bhakeng, but it was another hour drive from the last site and I'm aching to have a cold beer. Also, by the late afternoon you start to get temple-sickness.
Hangin' Around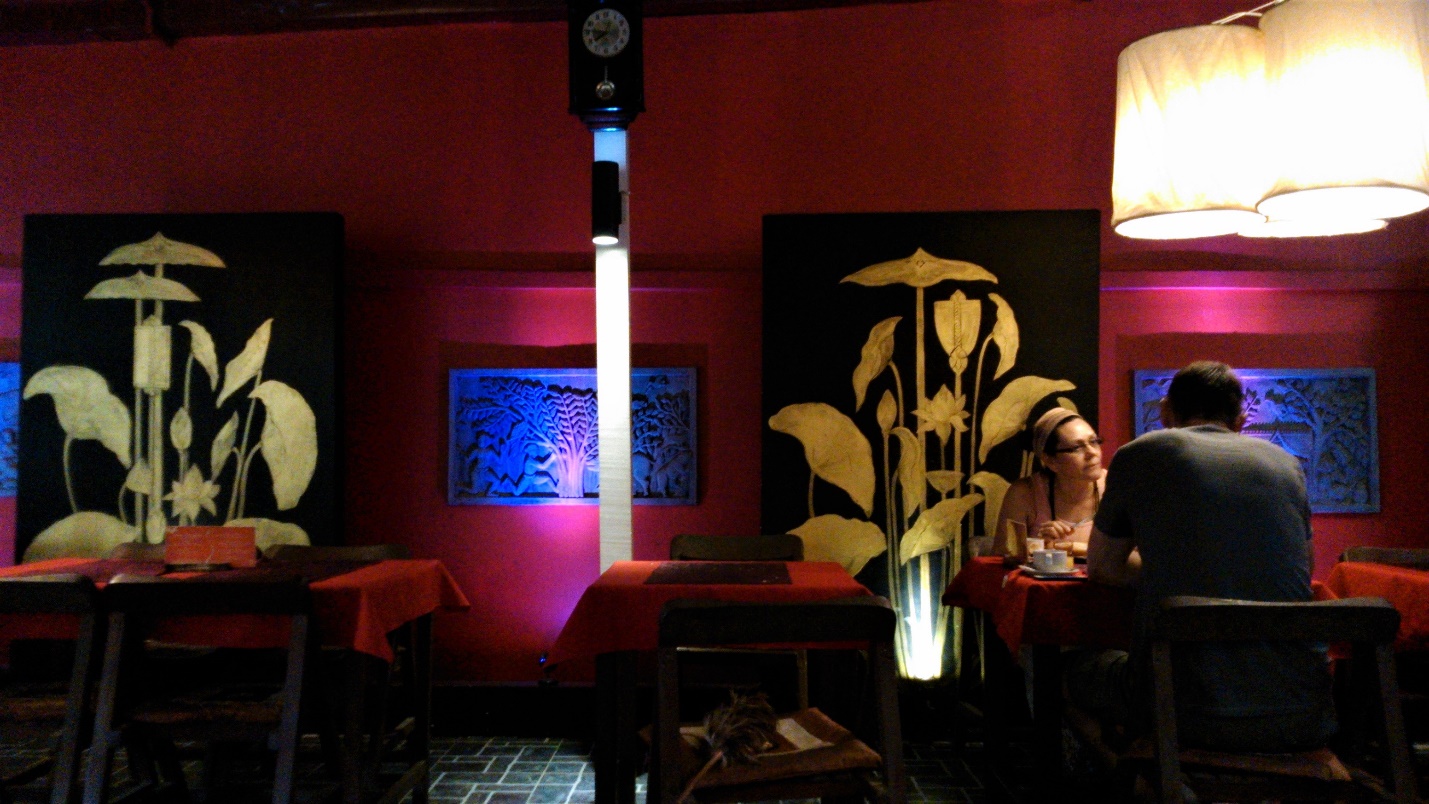 While the temples were the highlight of the trip to Siem Reap, there were other things to do. One was to try out the food. The Khmer diet includes rice, fish, poultry, curry, and vegetables. Not much different from other Asian Cuisine, and really cheap. A complete meal at the hotel cost about $3, but dining out in the street eateries will cost you much less.
I wandered around Pub Street where many tourists hang out mainly for well, the pubs and posh cafes. But the place was too loud for me so I went back to the hotel resto for my beer and enjoyed my solitude.
The next 1.5 days were spent going around Siem Reap, just soaking myself in the local culture. Cambodians are some of the friendliest lot you will ever meet; not once did I ever feel unsafe. It helped that I looked like them, but they can smell a foreigner from a mile away. 'Philippine? Mabuhay! I love Manny Pacquiao!' Nice.
Tip # 4: It's cheaper to go to the local market for the usual souvenirs, like T-shirts, keychains, and spices. But if you want quality crafts, the Angkor Night Market offers neat local finds including jewelry, clothes, bags, and tea.
Planning on Going Solo?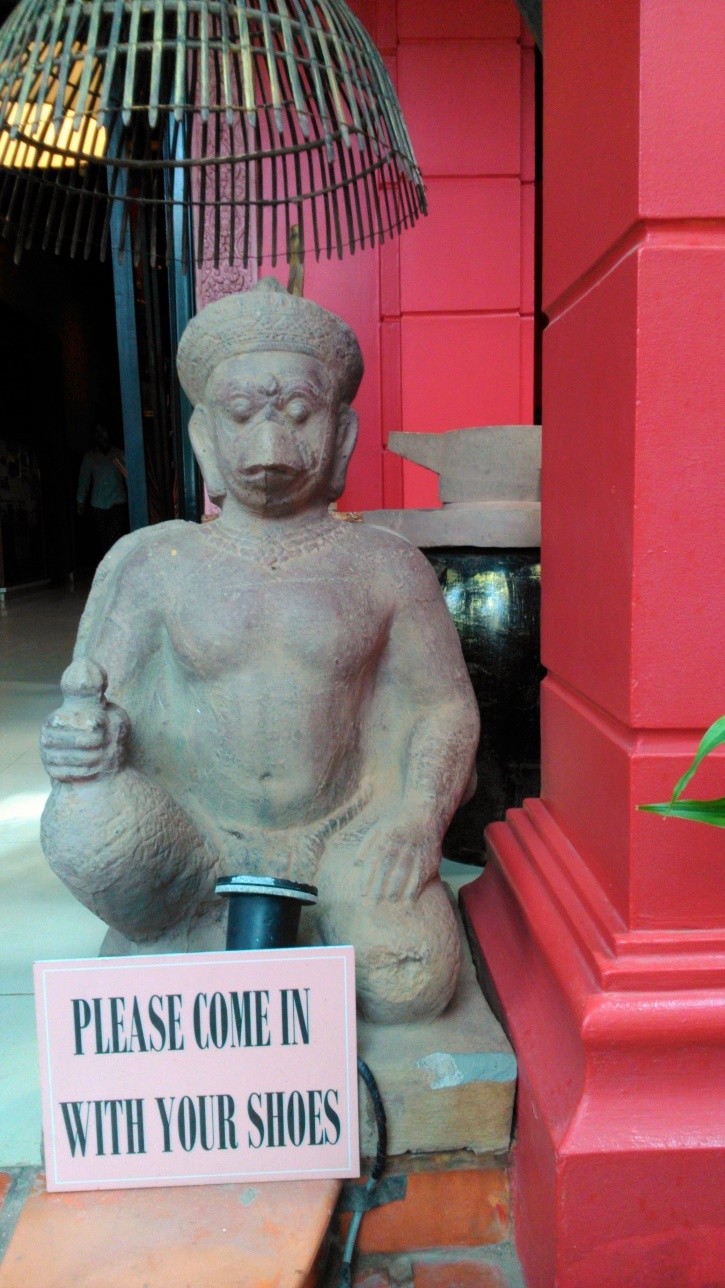 The hype is real, you must try travelling solo at least once in your life. It's a totally different experience; it gives you courage, smarts, and you truly feel independent. You will have a whole new understanding of yourself and the world around you.
The only real setback of traveling alone is there's no one to take your pictures. And that's part of the adventure. Asking strangers to take your pic and relying on their kindness to make you feel that you belong; you will discover that people are generally good.
TOTAL COST:
Airfare via Cebu Pacific: PHP 12,939.20 + 1,650 Travel Tax
Hotel: $54 for 3 nights with breakfast
Tour: $20 + $13
Food: $50 (more or less)
TOTAL: Php20,700++ (Dollar to Peso rate that time was about Php44.65)
Money: They accept US Dollar currency so there's no need to carry Cambodian Riel. But be sure to have small bills ($1, $5, $10), as they don't usually have change for a $100.
Current USD-Cambodian Riel rate: $1 = 3,950
Grisel Garcia
A writer and wanderlust. Likes coffee, but loves tea. Lives on good food, good books, and wonderful conversations.