Potterheads in the South, rejoice! If you're looking for a cozy nook that feeds your love for Harry Potter, the North's Maginhawa is no longer your only option. The Witches Brew Diners, located in BF Homes, Parañaque, is the perfect place for you.
Being a Potterhead and a true-blood Gryffindor myself (I checked Pottermore. Yes, I am a Gryffindor), this is the best news ever. So I apparated with a friend (OK, maybe not; I just walked with her) to see the place for myself.
Harry Meets the South
This is the second branch of the Witches and Brew diner. While the first location boasts of a Harry Potter x Game of Thrones concept (nirvana for such fans), the new location's concept focuses on Gryffindor — aka Harry's house at Hogwarts. If you're a Slytherin, you're still welcome to lounge in the South's version of the Gryffindor common room.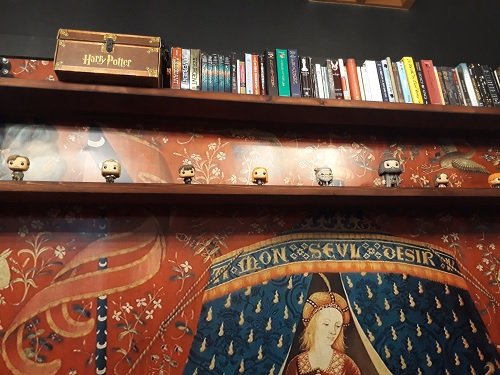 The place's English pub ambiance exudes a cozy and warm atmosphere, which the customers love. There are plenty of attention-grabbing details inside the place — most of them are nods to the book's memorable locations. Gryffindor's majestic lion banners complement the medieval chandeliers, plush scarlet furniture, and fireplace (with pretend fire, of course). There's also a detailed painting of Diagon Alley — the perfect place to take your Instagram photos.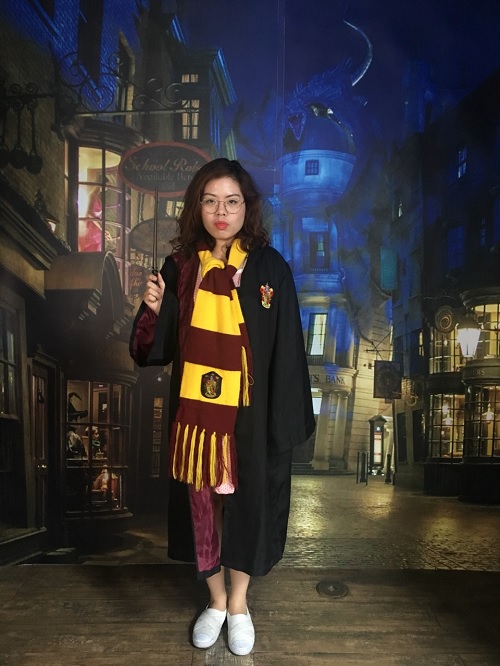 Speaking of photos, fans are free to try the Gryffindor school robes and scarves laid out on the stools. The friendly staff completes your IG-worthy costume by lending you one of their wands (spoiler: they have Voldemort's old wand and the Elder Wand!).
A Taste of the Wizarding World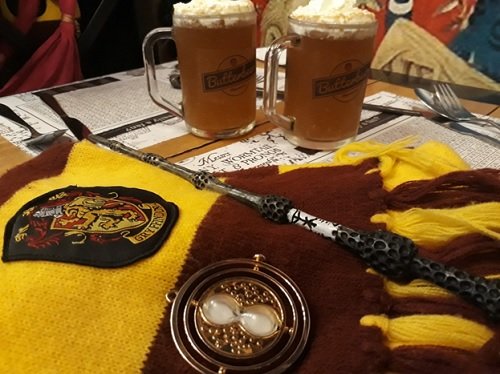 The restaurant serves Italian-American cuisine and names their dish after memorable characters, items, and treats from the book. Their best-selling all-day breakfast choice (delicious tapa with a serving of egg and garlic rice) is named after Harry's godfather Sirius Black. Pasta lovers will definitely love Luna Lovegood, which is fettuccine carbonara with bacon and poached egg.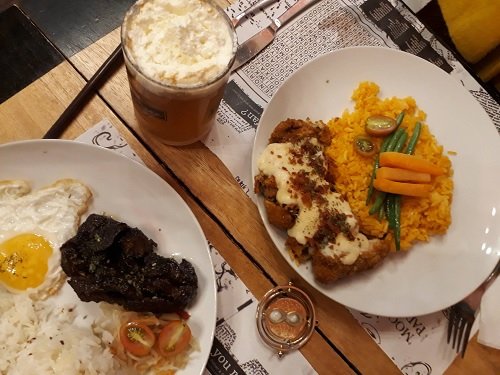 If you're like Hagrid and you want a bigger meal, check out their Wizard's Big Plates set meals. Each meal is served with a generous serving of Java rice and chimichurri. Popular items from this menu are Godrick Gryffindor (grilled marinated Peruvian chicken) and the Golden Snitch (deep-fried chicken tenders with delicious cheese sauce).
Of course, no Harry Potter-inspired meal is complete without the famous butterbeer!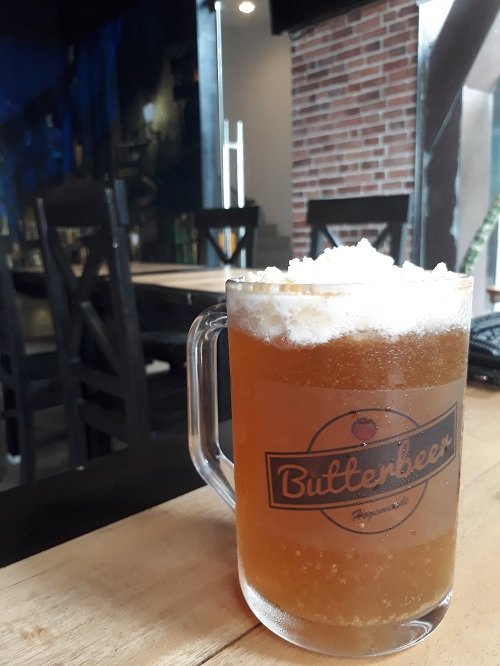 In the books, author J.K. Rowling describes butterbeer as a warm and foamy drink that tastes like caramel and butterscotch. In the Witches Brew Diners, this wizarding drink has alcoholic and non-alcoholic versions.
A nondrinker myself, I chose the non-alcoholic version, and it did not disappoint. The resto's take on butterbeer is a cold concoction of caramel soda topped with whipped cream. One sip is enough to summon magical memories of Harry's world and make your meal taste better.
The diner also offers delicious cakes for desserts. While these do not have HP-inspired names, they are still magically delicious!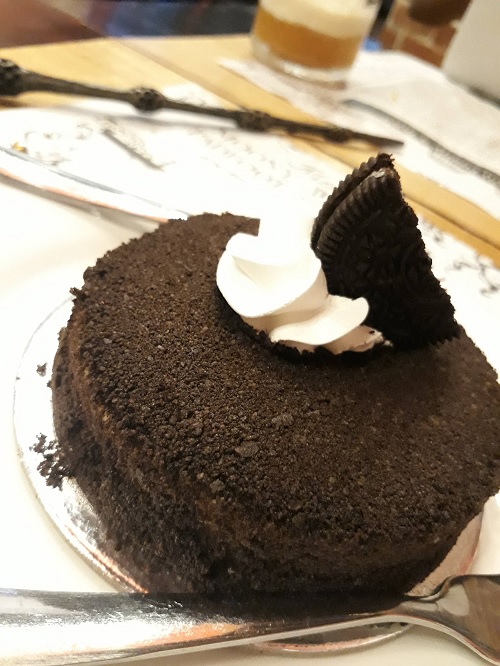 Php500 is enough to get you a meal and your beverage of choice. That's not pretty bad, considering the quality of the food and the ambiance meets your Potterhead expectations.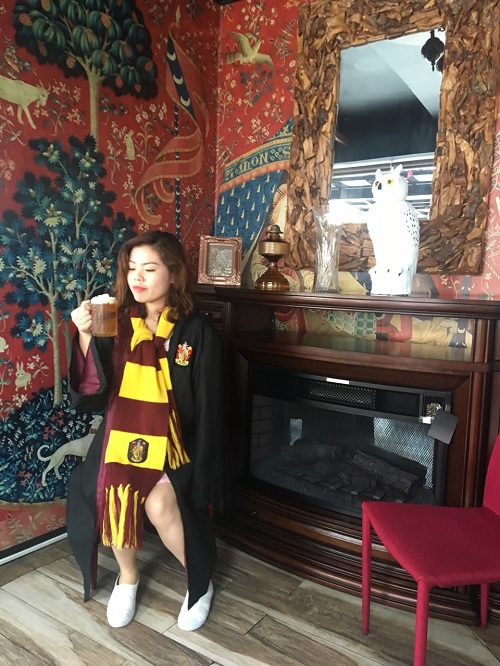 The Witches Brew Diners may not be as big as Hogwarts itself, but it offers an amazing experience worthy of Harry Potter himself. Satisfy your Potterhead feels by taking your friends to the South's version of the wizarding world today!
The Witches Brew Diners is located on the Ground Floor of Noah's Place, 330 Aguirre Avenue, BF Homes, Parañaque City.
Ashley Petallano
Ashley is an awkward potato in love with words, Kpop, and corgis. She spends her free time dancing like one of those balloon things you see in malls.