Ciara Valdez
Ciara is a 20-something writer by day, hyperactive cat by…
Nail art goes beyond the conventional standards of beauty. You don't need to have whiter complexion, a flat stomach, an hourglass body figure, or long and straight hair to do it. Everybody is welcome to try. All you need is to find a design you like and start decorating.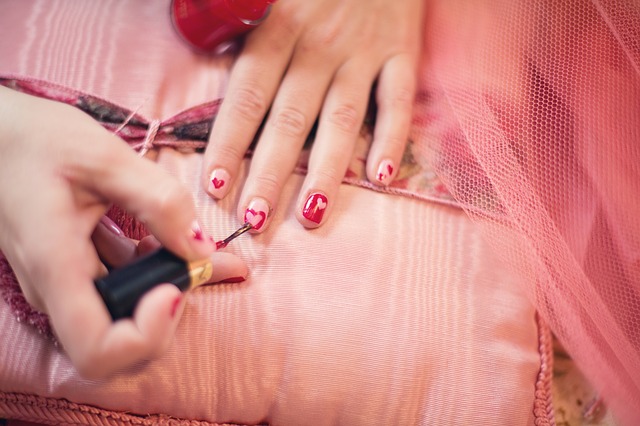 If you haven't tried nail art at least once in your life, below are some reasons you should. Who knows, you might discover the hidden artist in you. Here are five reasons why you should give nail art a try:
1. It's Eye-Catching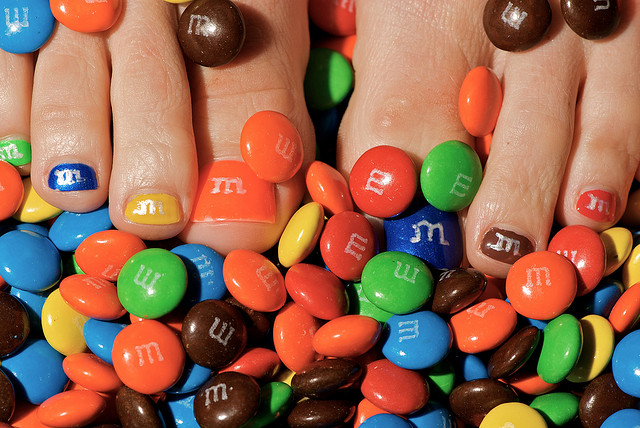 Unlike the usual manicure, you get to try more designs with nail art. It doesn't have to be bold if it doesn't suit your personality; it only needs to be different to stand out.
You can combine as many colors as you want, instead of settling down with a single boring shade. You can also use nail art pens or a stripping tool to draw simple lines or write letters. The more colors and designs you apply, the more eye-catching your fingernails can be.
2. It Can Go With Any Occasion
Want to get into the spirit of the season? Nail art allows you to get creative while celebrating several occasions, like Halloween or Christmas. Why don't you try going for a festive holiday-themed one over the weekend?
3. It Helps Bring Out Your Creativity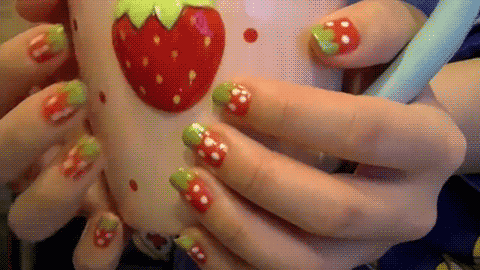 You can do so many things with nail art, from cartoon characters, to food, animals, and everyday items. In fact, anything can serve as your inspiration. You can even create your own unique designs and start a trend. There's no limit to what your creativity can do. Go ahead and experiment!
4. It's More Than Simply Applying Colors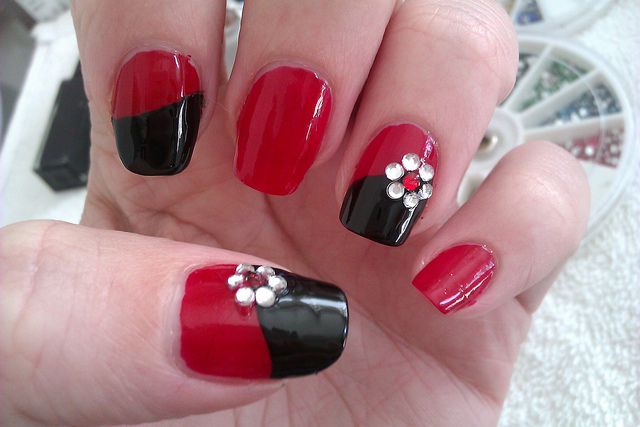 Nail art isn't all about applying different colors of nail polish. You can also make 3-D effects with rhinestone stickers, beads, laces, glitters, and many other elements. These may be difficult to apply, but the results can give your nails more life.
If you lack budget, you don't need to buy tools to put them like a pro. A toothpick or hairpin can work as an alternative for the dotting tool. As for the stripping tool, you can look for an old paintbrush and trim it according to the size you want.
5. It's a Difficult (Yet Rewarding) Work of Art
Let's face it. Not everybody can do nail art (see video above). Some take the challenge, but give up eventually because they realize it's not as easy as it seems. You need patience, determination, and precise hand control to put all the details. While you can pay a manicurist to do the hard work for you, the feeling of doing it yourself is rewarding. In addition, you might get praises for your artistic ability.
What are you waiting for? Buy some nail polish and tools and start looking for a design you want to put on your nails today.
Ciara Valdez
Ciara is a 20-something writer by day, hyperactive cat by night. When she's not busy performing on stage at Japanese-related events and conventions, you'll see her reading manga and travel blogs, watching anime and documentaries, or doing what she loves... eating. ฅ(*°ω°*ฅ)