Nail art has officially become a trend. From celebrities to everyday Filipinas, everyone seems to be sporting sparkly and colored nails. It can be something as simple as a shade of pretty pink or something complex, such as the face of Ryan Gosling on your nail beds.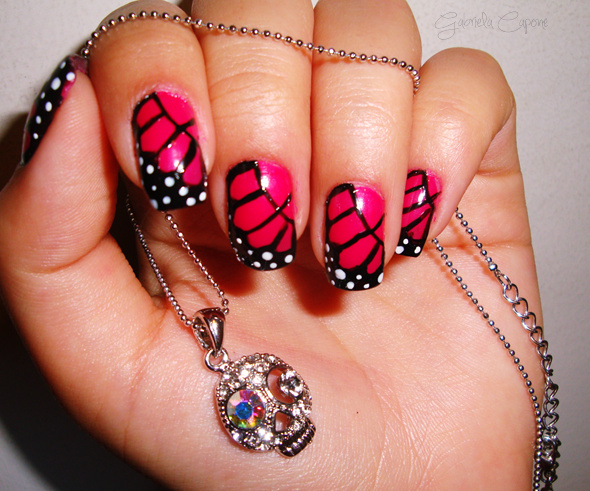 While having pretty, colored nails every day is the dream, there are some disadvantages to always wearing nail polish. There's nothing wrong with enjoying manicures. But as the old saying goes: too much of a good thing can be bad for you.
We know that you won't want to say goodbye to your lovely nail art entirely, but before you get a manicure, here are some friendly reminders:
1. Say yes to base coats.
Some women, intentionally or not, forget to apply a base coat before the colored ones. Apart from making your manicure last longer, base coats also serve as the protective barrier between your nail beds and the polish. Constant application of nail polish without the coat can lead to yellowed nails.
2. Acetone is the enemy.
Sometimes you might fall in love with a shade of polish and then hate it the instant it's on your nail. You immediately reach for the nearest bottle of nail polish remover. But the regular use of nail polish remover poses negative effects. Medical experts found that acetone-based removers contain ethyl acetate, buthyl or methyl ethyl ketone that leads to dry nails. Dry nail beds eventually result into brittleness, leading or splitting.
For healthier nails, avoid using products with acetone. Cosmetic shops now offer nail removers that are free from this chemical agent. If you love changing colors or looks, make sure that you buy or use products made from anti-toxic ingredients and acetone.
3. Sunscreen isn't just for your face!
For gel manicure to come out flawless, exposure to UV light is required. In her study entitled "Occurrence of Nonmelanoma Skin Cancers on the Hands After UV Nail Light Exposure," dermatologist Deborah Macfarlane discussed the harmful side effects of constant usage of the UV light for your nails. According to her findings, the long lasting drying effect of gel manicures through UV lights increases your chance of acquiring skin cancer. This is due to the fact that your nails are exposed under nail lamps for full 10 minutes. To avoid developing skin cancer, put on some sunscreen on your hands.
Remember, your nails are your hands' greatest assets. There's nothing wrong with coloring them, just do it in moderation.
Happy mani/pedi day!
Ashley Petallano
Ashley is an awkward potato in love with words, Kpop, and corgis. She spends her free time dancing like one of those balloon things you see in malls.