Marian Bartolome
Marian is an interior designer turned freelance writer who loves…
Nowadays, coffee and tea aren't just there to quench our thirst. They perk us up in the middle of a rough workday and soothe our mind before bedtime. They provide the centerpiece for experiences, whether enjoyed alone at a sidewalk cafe or in the company of friends and family. And let's not forget how that perfect cuppa can make us smile no matter our mood.
Whether you take your pick-me-ups black, white, flavored, over ice, or blended, there's no doubt that coffee and tea are two of life's delicious pleasures. Shangri-La Plaza is celebrating these beloved beverages by bringing some of the best-known coffee and tea brands together in the East Atrium of their swanky East Wing. And because the right ambience enhances our enjoyment of these drinks, they've transformed this central area into a lovely al-fresco-style café and completed the mood with smooth jazz tunes. After all, what better way to spend the last weekend of March than by indulging in your favorite drinks in a Parisian-inspired atmosphere?
Here are four things you'll enjoy at the Coffee, Tea, and All That Jazz at the Shang, but head on over this weekend, as the event runs only until March 29:
1. Coffee and tea tasting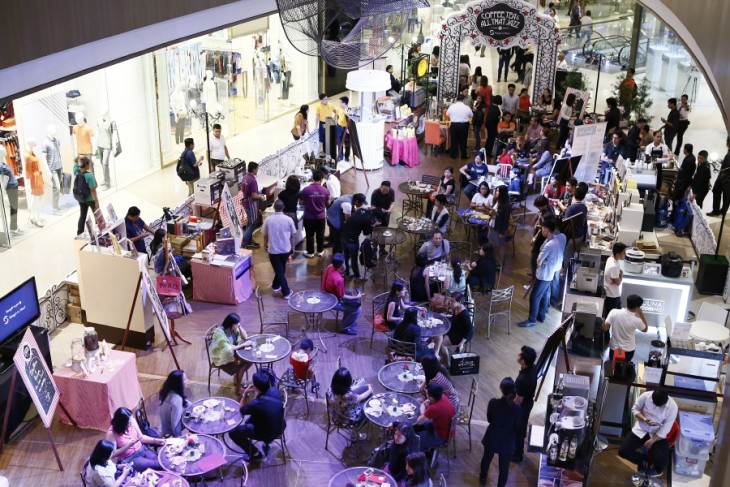 Enjoy delightful coffee and tea blends from the likes of Figaro Café, Espressamente Illy, Starbucks, Di Bella by Cravings Group, Crabtree & Evelyn, and 26th Bistro and The Coffee Bean & Tea Leaf. You can even sample some drinks for free!
2. Workshops and talks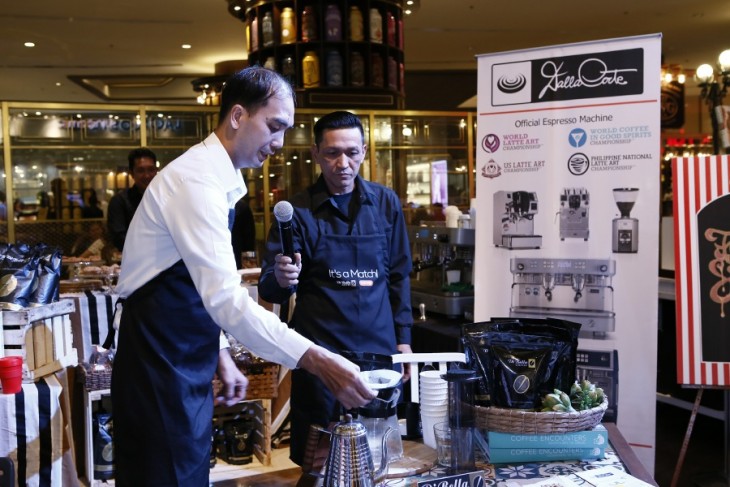 There's an art to preparing and enjoying that perfect cuppa, and here's your chance to learn more about it. On Saturday, March 28, join Chef Michie Sison as she talks about baking and coffee pairing at 3PM care of D&K Kitchen Essentials, then hang around for the latte art and espresso roasting workshop brought to you by True Value with Breville & Lamill Coffee at 5PM. You can also join one of the Coffee and Latte Art workshops by Figaro and the Coffee Pairing and Latte Art sessions by Rustan's Department Store, which run until Sunday, March 29, during mall hours.
3. Reading inspiration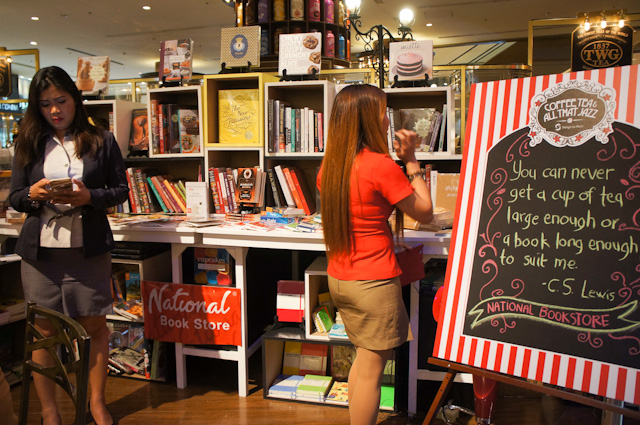 Books have long been natural companions of coffee and tea, and so it's only fitting that they be there to round out this festival. Browse through the curated selection of reading materials and journals offered up by National Book Store and Powerbooks. Who knows, you may just find your "date" for your next café hangout!
4. Jazzy tunes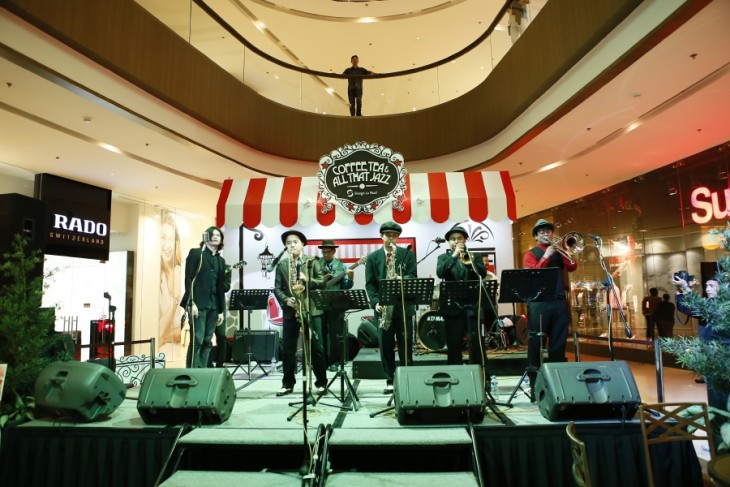 So you've got your senses of sight, taste, and smell covered—how about some music to tickle your ears? Delight in live jazz tunes brought to you by Cara Manglapus on Saturday, March 28, and Vince Lahora on Sunday, March 29, both at 7 in the evening. They'll definitely put you in the mood to relax and savor the moment.
For a full list of the activities at the Coffee, Tea, and All That Jazz at the Shang, check out the poster below: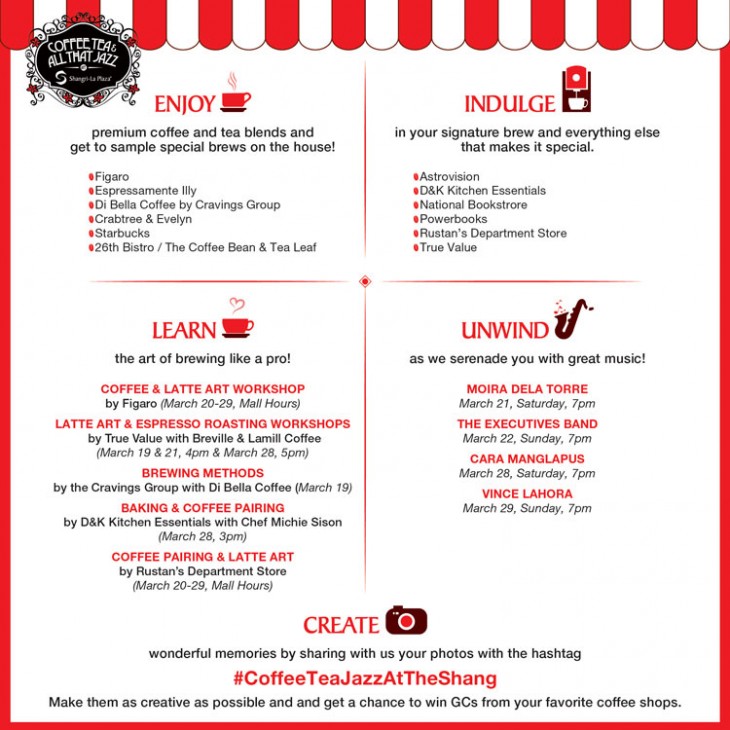 Marian Bartolome
Marian is an interior designer turned freelance writer who loves exploring the world on her feet and through her Kindle. Her favorite things to write about? Travel, lifestyle, coffee, and happily ever afters.