Geri Osorio
She loves writing because it's the perfect excuse for her…
The LOML Dakota Johnson once said, "My favorite part of my face is forehead because there's so much space." (An iconic line, really.) That's probably why the actress has been sporting fringes since 2013, whether they're full, side-swept, or curtain bangs.
If you have a big forehead like Dakota, there are ways to make it appear smaller. Although a high forehead doesn't make you any less beautiful, there's nothing wrong with wanting to downplay the facial features you're not fond of.
So what should you do if you have a big forehead?
Follow these haircut and makeup hacks to take the focus off your forehead.
Hairstyles for Big Foreheads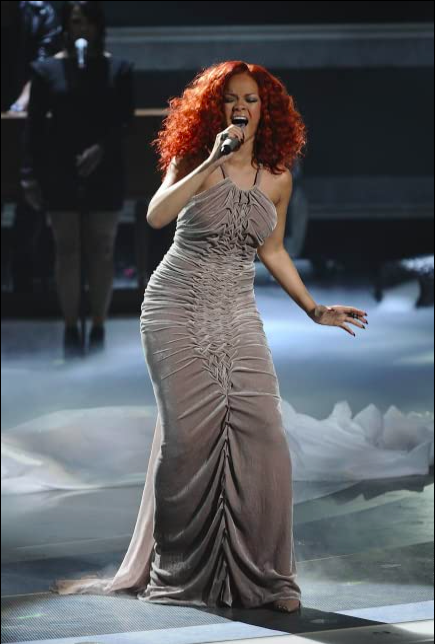 If you want a hairstyle that minimizes the appearance of your forehead, go for ones that either hide your forehead entirely or draw the eyes away from the forehead.  There are lots of hairstyles that suit big foreheads, but these are the elements you want to look for:
Side Part
A center part tends to draw the eye upwards, emphasizing your forehead. On the other hand, parting your hair on the side pulls the eyes in a different direction. Plus, a side part slightly covers a portion of your forehead, from the center of your hairline to your temple, which helps make your forehead look smaller.
Bangs
Bangs are among the best ways to hide a large forehead. But before you go and ask for full, heavy fringes, remember that your facial structure also affects how the bangs look on you.
For long, oval-shaped faces, full bangs that reach or cover the eyebrows look best. Dakota Johnson is the perfect example for this. If you have prominent cheekbones, straight-across fringes will work for you. Otherwise, you can ask for bangs with softer edges.
If your face is more on the round side, consider wispy, see-through bangs, which are commonly worn by your favorite K-Drama actresses. Angled side bangs are also a good option; take your cue from Emma Stone in Birdman (2014).
For heart-shaped faces, go for crescent-shaped wispy fringes that are longer at the edges and slightly shorter in the middle. These bangs hide your forehead while framing your face so that it doesn't lose its structure. Think Alexis Bledel in the last season of Gilmore Girls and Zooey Deschanel in 500 Days of Summer.
Volume
The last hairstyling trick for high foreheads is to add volume. When your hair looks more voluminous, your forehead appears smaller. You can create more volume in your hair through various ways: getting a perm, using body-enhancing hair products, or going for a layered haircut.
Makeup Techniques for Big Foreheads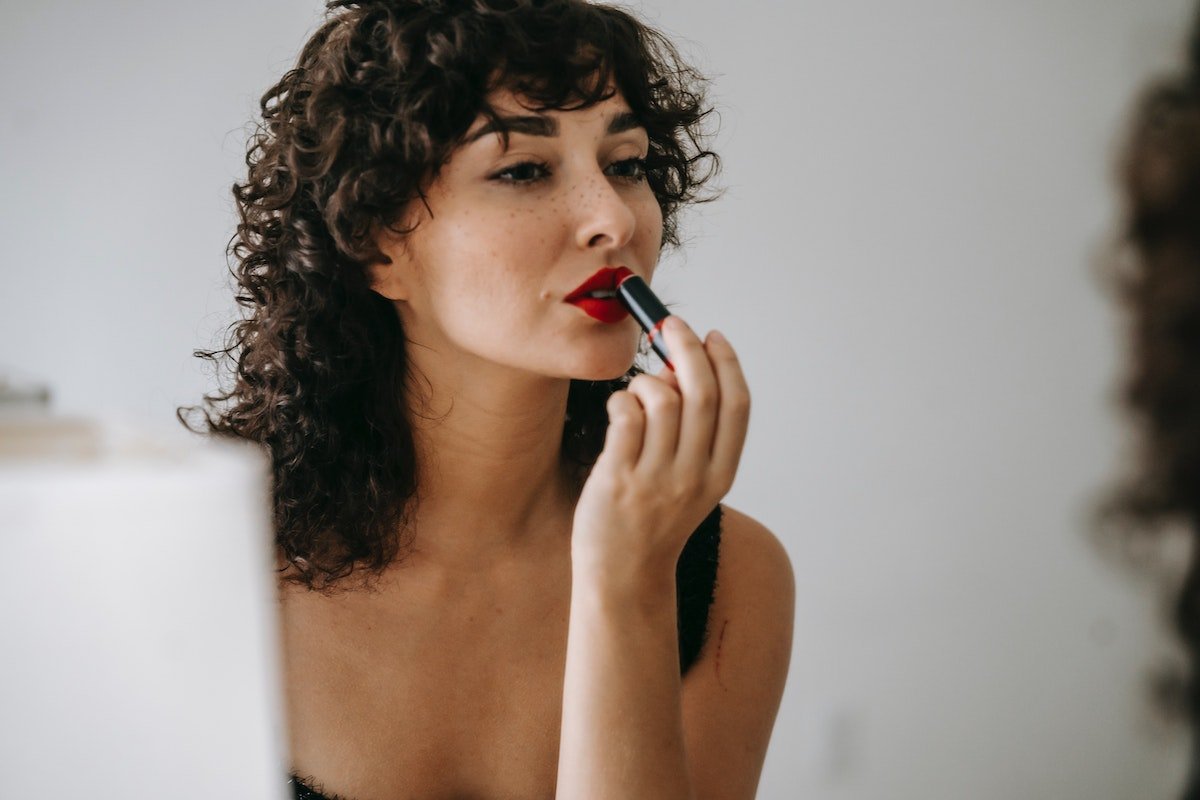 Moving on to makeup, the key is to use shadows, highlights, and colors to take the focus off of your forehead. Here are some techniques you can incorporate in your daily makeup routine:
Define and brush up your brows
Kilay is life, ladies, especially if you want to make your forehead look less prominent. Fill in your brows with a pencil or powder. Make sure to use hair-like strokes to make your brows look as natural as possible.
The trick is to brush your eyebrows up to achieve that "feathered" look. This technique lifts the strands of your brows, making them appear thicker. Swipe on some brow gel or mascara to keep everything in place.
If you have the face shape for it, you can also try drawing your arches higher. A high arch minimizes the visual distance between your eyebrows and hairline, making your forehead look smaller.
Contour your forehead
Contouring slims down any part of your face. For your forehead, choose a bronzer or contour two shades darker than your skin tone. Sweep it on the outer edge of your face, close to your hairline to create a natural shadow. Blend it properly to erase harsh lines.
Another trick is to skip the forehead highlight. Concentrate your shimmer on the lower half of your face, such as your cheekbones, tip of your nose, and chin.
Wear a bold lip color
We love our MLBB lipsticks, but if you want to take the focus off your forehead, go for a bolder color. Wearing a cherry red or deep plum lip calls attention to the lower half of your face, so your forehead won't stand out.
At Modern Filipina, we're all about self-love and body positivity. If hiding your forehead would make you feel more confident, there's nothing stopping you from doing it. But if you want to flaunt your forehead à la Rihanna, then that's also fine. You do you, girl!
Geri Osorio
She loves writing because it's the perfect excuse for her to make more puns.