Pia Rojas
Pia Rojas has been writing about fashion, beauty, and health…
The holiday season is upon us, and if you aren't already swamped with invites for get-togethers, reunions, and parties with family, friends, and co-workers, you soon will be. So to make sure you always look, and feel, good no matter how hectic your schedule gets, we're sharing our list of day-to-night outfit essentials to get you through the workday then on to your festive fete in style.
Transitioning from day to night (from work to fun!) is easy. If you've invested in just a few style basics—well-cut dresses, soft and silky tops, tailored trousers, and smart jackets—then these classic pieces can be easily glammed up with the right accessories.
Here, a quick list of five style must-haves to dress up your everyday basics: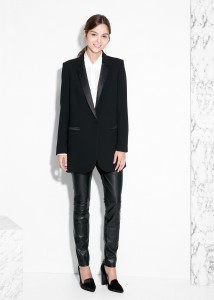 1. A tuxedo blazer
Nothing looks sleeker or more on-trend than a blazer with a tuxedo lapel or an embroidered tuxedo topper. A trendy two-toned piece can be worn to work and a party—just fold up the sleeves of your coat and leave it unbuttoned for a more chic, casual vibe.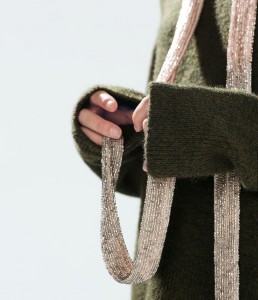 2. Shimmery scarf
As the days and nights get cooler, it helps to have a cover-up on hand to keep you warm. If you're especially good at styling a scarf—there are so many ways to wear one aside from just draping it over your neck and shoulders—a shimmery, metallic, or printed wrap can glam up neutral office separates, highlight an elegant chignon, and even add a smart but laid-back boho vibe to a simple get-up consisting of a striped shirt, a navy jacket and pants, and slip-ons.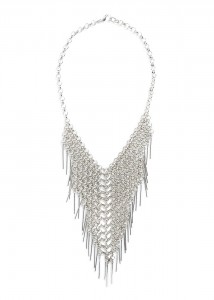 3. Statement necklace
Adding some bling to your outfit is a quick and easy way to make you look more put-together, transitioning your look from day to night, day to date night, or work to party! One no-fail party piece is a statement necklace. Wear it under your office blazer at work (or just slip it into your bag until needed) then remove your jacket and let it shine at the party.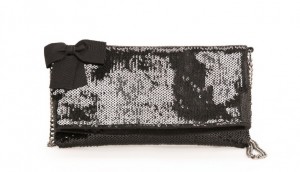 4. Evening clutch
Go from day to night just by changing your bag. A sleek evening clutch or bejeweled shoulder bag can be stashed inside your work tote and then whipped out at night to carry just the essentials.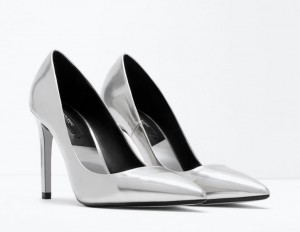 5. High-heeled pumps
Heels are leg-lengtheners, making you look slimmer and taller. Plus, they add instant party glamour to your LBD (little black dress) if they're bejeweled, in a metallic color, or even in a vivid hue. And if your party heels are too inappropriate for work, just stash them in a shoe bag and then slip into them on your way to cocktails with friends.
Remember, glam get-ups don't necessarily require too much effort. All you need to do is add the right accessories to amp up your look!
Pia Rojas
Pia Rojas has been writing about fashion, beauty, and health for 17 years. She's happily married with dog, and spends most of her time working and applying weird skin potions to her face.