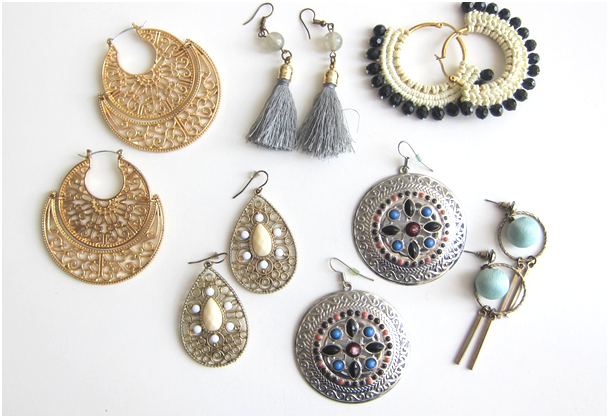 When Kat Galang's "Stupid Love" video went viral, people couldn't get enough of two things: the hugot and the singer's green tassel earrings. Studs and dangles reached a new peak among jewelery-loving Pinays. Nothing could stop us from donning bold or understated pairs. Well, save for one, dreaded question: Bagay ba sakin 'to?
We believe there are no rules in fashion, but there are earrings that flatter your face better than others. And with so many pairs to choose from, it's difficult to find the ones that suit you best.
In choosing earrings, the key factor is your face shape. It dictates the width and length of the earrings that look good on you. Don't know your face shape? Pull back your hair and trace your face's outline using lipstick or a lip liner.
Here are the best earring options for every face shape:
Round
You have a lovely, rounded hairline and chin, like Kirsten Dunst and Selena Gomez. Your goal is to use minimal volume on the sides of your face to minimize the appearance of roundness.
So go for drop earrings, long dangles, and narrow chandeliers. These help elongate your face and make it look narrower (see our contour hacks to make your face even more defined).
Save the large, circular earrings, hoops, and button studs for another day; these emphasize the roundness of your face. Remember, longer is better. Avoid earrings with huge, round discs. You look better with angular dangles.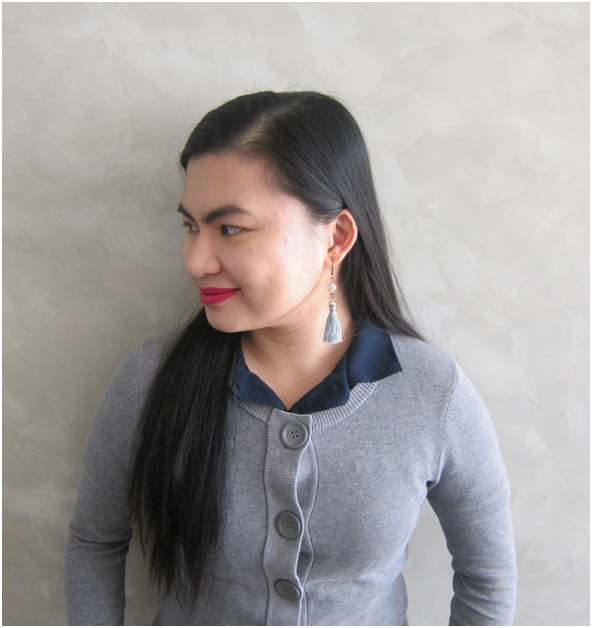 Oval
If you have an oval shape, your face is slightly narrower at the jawline than at the temples, like the faces of Kylie Minogue and Natalie Portman. Oval faces are very versatile. They can pull off a wide range of hairstyles, makeup looks, and earrings.
The best earrings for your face shape are teardrops. They complement the contour of the face, which narrows around the chin. You can also try pearls and oval earrings, which show off your lovely cheekbones. Studs and rounded earrings, meanwhile, accentuate and broaden your narrow facial structure.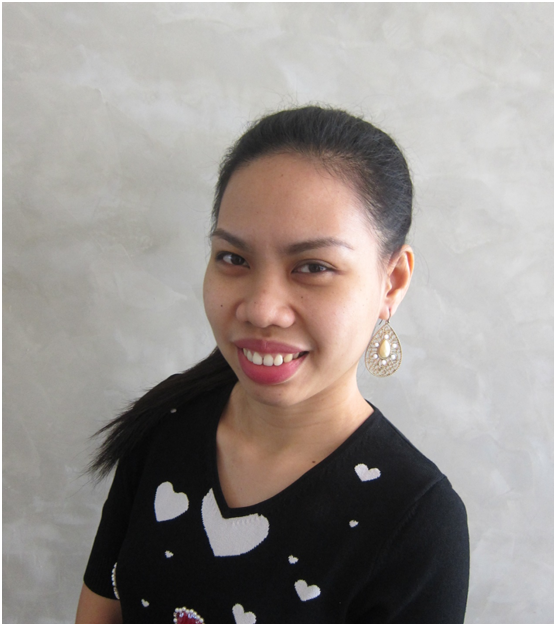 Square
You have a strong, prominent jawline that's slightly wider than the temples and hairline, like Jennifer Aniston and Olivia Wilde. In choosing earrings, your goal is to play down the angular jaw.
Choose pairs that have rounded edges, like hoops and drop earrings. These draw attention away from your jaws and softens your face's angles. Avoid square earrings because they add width to your face. Small sizes aren't your friends, too, so wear studs sparingly. Instead, go for medium-length or long earrings.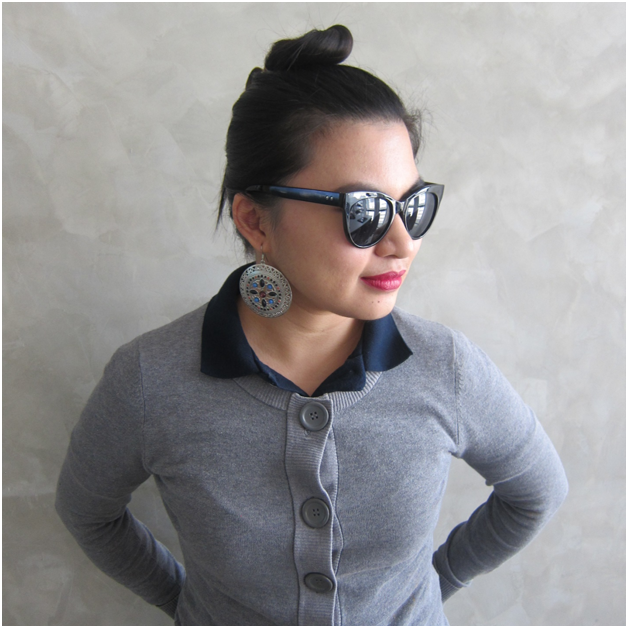 Diamond
Your forehead and jawline are narrow, while your cheekbones are high and mighty. Your face has the same shape as Scarlett Johansson.
You want to balance your lovely narrow chin, so go for earrings with more width than length. You can also wear earrings with a combination of curves and straight lines, as well as delicate drops. Additionally, choose earrings that stop just above the chin. Longer earrings make your chin look smaller.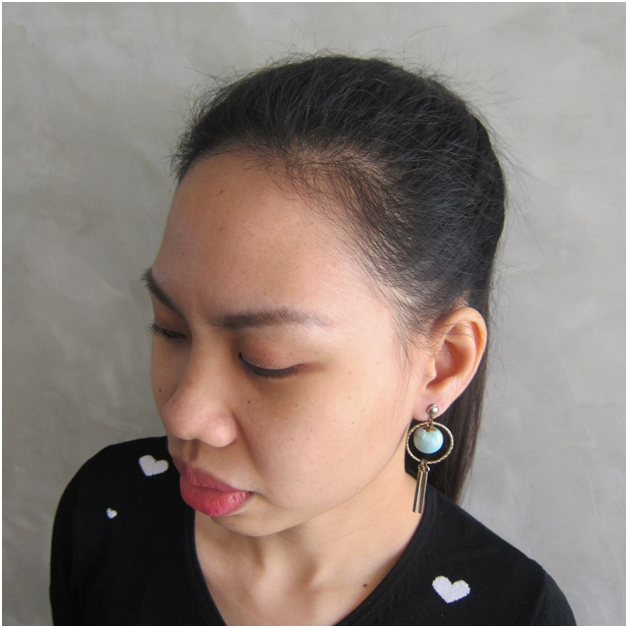 Heart
Your face is wide at the temples and hairline and have a delicate pointy chin, like Katie Holmes. To balance your natural triangle shape, wear earrings that are wider at the bottom than at the top. These de-emphasize the forehead and create the illusion of a wider jawline. It helps fill the lower portion of your face.
You can also wear teardrop earrings, chandelier, and other pairs with soft curves. Tiny hoops and teardrops are also excellent choices. Avoid slim drop earrings because these make your chin look smaller.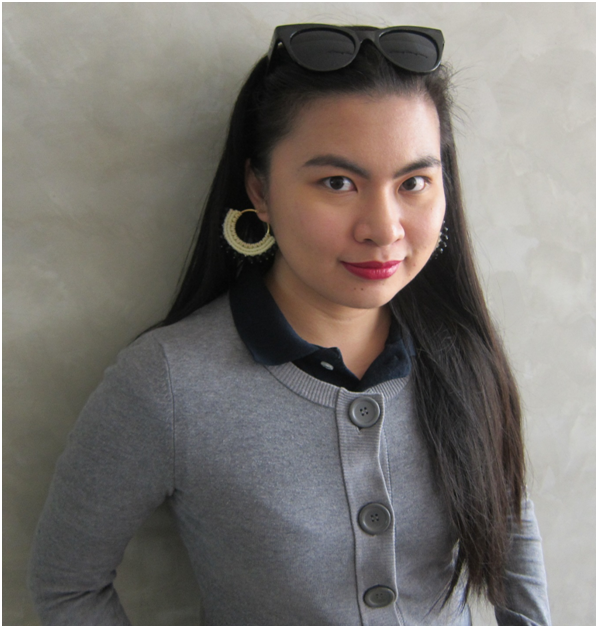 Narrow
The length of your face is about twice the width, giving you the same regal air as Liv Tyler and Gisele Bundchen. Because your face is long and narrow, lots of volume will look good on you.
Choose wide earrings that bring attention to the center of your face. Round earrings (like medium and large hoops) widen the face and make it look fuller. You can also wear short dangles and pearls because these draw the eye across your face horizontally.
Avoid earrings that are long and slim because they emphasize the length of your face.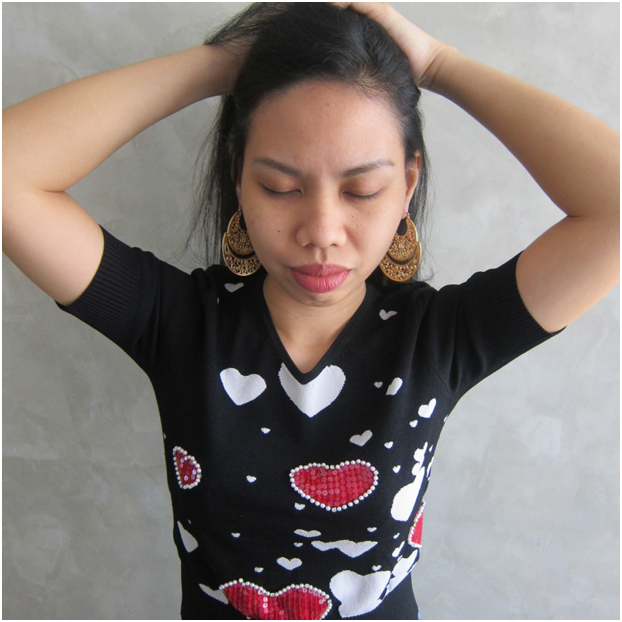 There are no rules in fashion. This is just a guide to help you pick earrings that tend to look good on the shape of your face.
In fact, I'm guilty of wearing earrings that aren't recommended for my face shape. My face is round, but I own (and wear) the earrings featured above for narrow, oval, and diamond face shapes.
What you put on is up to your preference, of course, and whether you're in the mood for bigger, bolder accessories.  Whatever you choose, we recommend to just have fun with it because the whole point of fashion is to not only look good but feel good.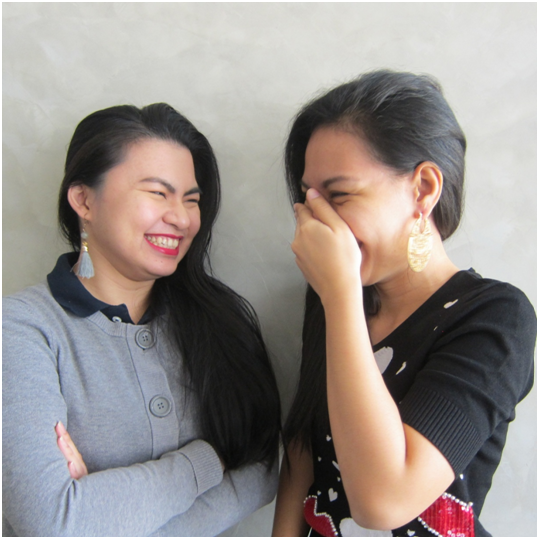 Renee Marsha Babao
Drinks an ungodly amount of coffee and eats an ungodly amount of chocolate. Up at an ungodly hour.