We all have those days. You go through your wardrobe and say: "I really have nothing to wear today." Despite the many clothes you own, it sometimes it feels as if you don't have something that's both occasion and weather appropriate. So you end up wearing the same items in the same combinations. Even the most stylish women have had their fair share of fashion dilemmas, but that doesn't mean you shouldn't change things up. If you're lost for brilliant ideas, let these movies help you uncover the style goddess in you. We've listed four must-see flicks for fashion inspiration.
1. The Devil Wears Prada
Big-budget Hollywood films have the money to showcase fabulous outfits, both from well-known brands and famous or independent designers. One of them is the 2006 movie The Devil Wears Prada, where the main characters (Miranda and Andy) flaunt knee-high boots, tights, leather jackets, sassy coats, berets, long dangly necklaces, and a collection of purses to die for.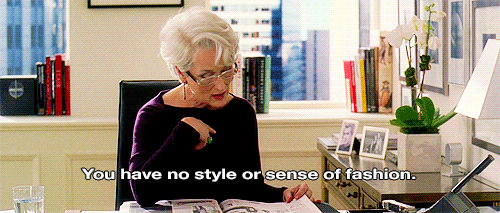 If you don't have plans for the weekend, you may want to watch how amazing Anne Hathaway's wardrobe transformation was. Her look is attainable, so there's nothing to worry about. One style secret to borrow from Andy is something you'll learn on her Cinderella-like night. If you're asked to attend a dinner party, you can look and feel like her by wearing a silk evening gown with a touch of lace on the shoulder, then bring a mini-purse.
Do you know what sealed the deal? Her pretty and chic updo—so steal that hairstyle as well.
2. Confessions of a Shopaholic
This 2009 romantic comedy will inspire you to get big-screen fashion, but without breaking the bank, of course. If you're longing to pull off a perfectly mismatched outfit, then you'll love Confessions of a Shopaholic's Rebecca Bloomwood.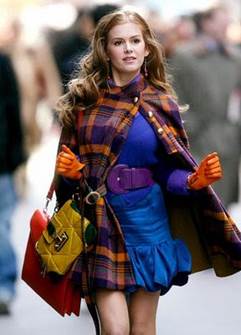 Want her wardrobe? Don't be afraid to try bold colors. To style a blue romper, wear a wide purple belt and adorn yourself with an orange slingback. For accessories, use red earrings. Experiment with different hues, as they can give you some ideas what to wear for work, for a date, or for going out with friends.
[crp]
3. Coco Before Chanel
In Gabrielle "Coco" Chanel's biopic, you'll learn how to turn working clothes into classy looks. You will no longer stick with a "uniform" every month for what feels like an entire year. The point of Coco Before Chanel is all women need several style tricks from time to time.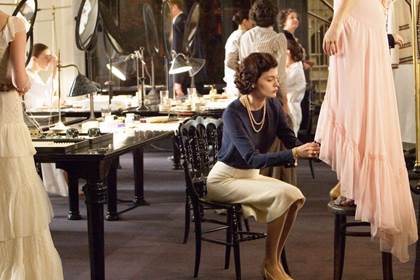 One fashion takeaway from this movie: even a simple pencil skirt can look sophisticated when paired with a long sleeved satin blouse or a lace top. One thing you'll learn from Chanel is that it's okay to look different. If others wear yellow, red or orange, wear something dark; when everyone's in somber colors (like a formal affair), go for something bright.
4. The Great Gatsby
Do you ever wonder how you can successfully rock the glittery style of the Jazz age? Watch The Great Gatsby, and you'll see how great 1920s fashion is—and you'll find many trends hold up even in this day and age. It's not outdated, ladies, it's vintage!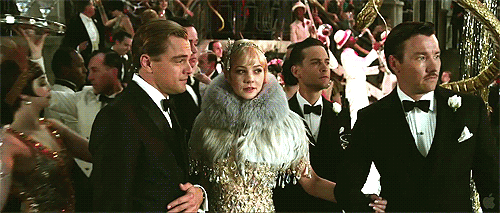 Learn which pieces of clothing to wear when going to parties. For instance, wearing a silver drop waist dress teamed with some pearl earrings will send sparkle and glitz to every corner. An emerald green beaded flapper dress, on the other hand, will let you steal the spotlight.
We're not saying you should spend a fortune just to get these looks. Be inspired and learn how to mix and match colors, accessories, and styles. As Valentino Garavani puts it: "I know what women want. They want to be beautiful." So you might want to update your closet with a few key pieces once these movies have inspired you, but one thing you should definitely do is take a good, hard look at your wardrobe and consider how pieces might fit together in ways you never would have thought of before.
Wileene Olimpo
Wileene is a writer and gamer who graduated from UST with a degree in AB Journalism. She has a passion for dancing, listening to good music, and watching heartbreaking movies that make her cry her eyes out. Keep up with her thoughts, opinions, and adventures here.