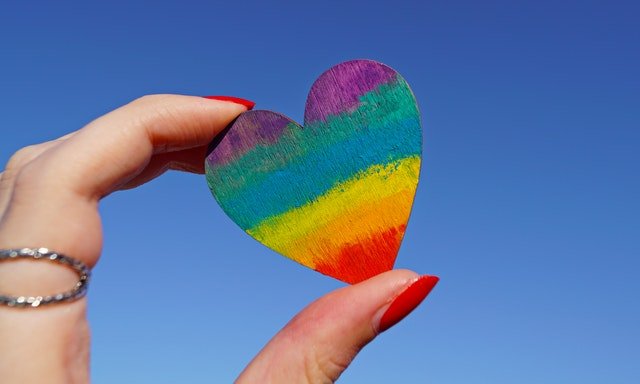 #20GayTeen truly made its mark.
A term coined by queer pop artist Hayley Kiyoko — otherwise described by fans as the lesbian Jesus — #20GayTeen (2018) describes a period of self-emancipation for the LGBTQ+ community after years of hiding their true colors.
And Kiyoko's devout followers and queer folk have embraced the term with enthusiastic fanfare.
Everyone wants to feel loved and validated. And this is why representation matters, especially for LGBTQs.
It's 20GAYTEEN !!! Let's do this!!! ?

— Hayley Kiyoko (@HayleyKiyoko) August 20, 2018
Last year, we had our fair share of queer-friendly films, like "Love, Simon" and "Call Me By Your Name." And in the local movie scene, the line-up included "Billie and Emma" and "Rainbow's Sunset."
2019 may not have a fun slogan to come along with it, but the year looks promising. Here are a slew of the latest LGBTQ+ films you should include on your must-watch list:
"Boy Erased"
Based on Garrard Conley's autobiography "Boy Erased: A Memoir," this film explores the story of a pastor's gay son Jared, who is outed to his parents. He has only two choices: to face exile or attend conversion camp. Jared ends up at the latter, where he finds himself toe-to-toe with the therapy program's homophobic head therapist.
"Rocketman"
Sharing its name with the 1972 hit "Rocket Man (I Think It's Gonna Be a Long, Long Time)" by Elton John, this upcoming biopic is a closer look at the musician's life. The musical-drama film chronicles the gay icon's rise to fame at the Royal Academy of Music, as well as his struggle with depression, substance abuse, and his sexual orientation.
"Collette"
Oscar-nominated actress Keira Knightley stars as the Nobel Prize-winning literary icon Sidonie-Gabrielle Colette in this period piece. Starting out as a novelist, Collette later on becomes a prominent literary figure and sexual revolutionary during the late 1800s. The film tackles her marriage to charismatic husband Henry Gauthier-Villars and her relationship with paramour, Mathilde de Morny.
"Sorry Angel"
"Sorry Angel" is a French drama film which won the Palme d'Or at the 2018 Cannes Film Festival. Set in the '90s, this poignant tale describes the love story of Arthur, a student living in Brittany, and Jacques, a middle-aged Parisian writer afflicted with AIDS. The two men fall in love, and the film beautifully explores how society grappled with its understanding of the life-threatening condition.
"Vita and Virginia"
Adapted from the 1992 play by Eileen Atkins, "Vita and Virginia" shows the tumultuous romance that develops between two outspoken feminists: socialite Vita Sackville-West and 20th century author Virginia Woolf. The film touches on their unconventional love affair, and how their heady romance inspired "Orlando," one of Woolf's most iconic novels.
"The Favourite"
"The Favourite" paints a modern portrait of the 18th century, back when France and England were at war. The movie follows the story of a frail UK royal Queen Anne and her close friend Lady Sarah, who rules over the country in her place. But when Sarah's cousin Abigail Masham arrives at the palace, it throws their lives into disarray. Sarah and her cousin end up vying for their place at Queen Anne's side. Eventually, a romance blossoms between Queen Anne and Abigail.
"Mapplethorpe"
Robert Mappelthorpe is a controversial American photographer famous for his sensitive yet blunt treatment of black and white and homoerotic images — particularly those that fall under bondage, discipline, dominance and submission, sadomasochism, and the like. Matt Smith will bring Mapplethorpe to life, and the film is a closer look at the artist's work, sexuality, and his fight for mainstream recognition.
Get your fix with this fantastic line-up of LGBTQ+ films. And just like 20GayTeen, may we all feel a little more comfortable about who we are and our sexual orientation this year.
Fiona Gurtiza
A tough cookie on the outside, but a soft mushy thing on the inside. Craves hugs and attention just as much as she enjoys writing and lending her friends a listening ear.