Katrina Tankeh
Writes, eats, and dances with an incomparable vigor but is…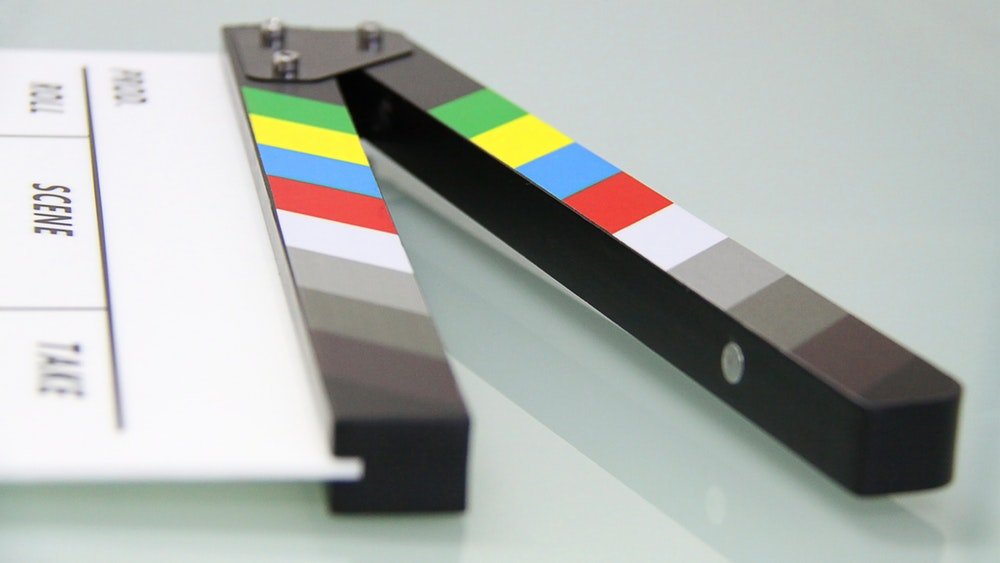 Philippine independent cinema is a box of gold that has yet to be dug up from a hundred feet of dry soil. Although there have been a handful of small production films that have reached mainstream screenings in the last few years (i.e. Honor Thy Father, Heneral Luna), I still think the future of Filipino indie films can be much brighter.
I do admit, it can be difficult to catch screenings Filipino indie films. Once they're released at film festivals, they rarely hit your local cinema for a nationwide premiere. Thank goodness there's iflix.
iflix has a collection of award-winning indie flicks that you can watch on your own laptop, in bed, while sipping a cup of tea. If you want to dive into the indie catalogue of iflix, here are 8 films from 8 different Filipino directors that you can start with:
Kapatiran (2015)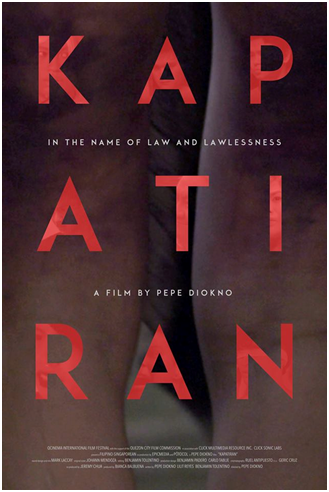 Directed by: Pepe Diokno
Kapatiran, or Brotherhood, is a Goldingesque film that depicts the dysfunctional atmosphere of Manila's inhabitants, from the urban underclass to the affluent law students. Director Pepe Diokno brings us closer to his hometown and magnifies the grotesque cycle of violence that exists from both ends of the social hierarchy. Kapatiran stars filmmaker Giancarlo Abrahan, film producer Bianca Balbuena and writer Regina Belmonte.
Serbis (2008)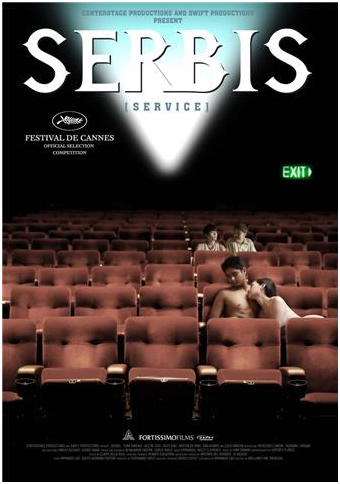 Directed by: Brillante Mendoza
Before Coco Martin wowed us in blockbuster telenovelas like Juan dela Cruz and FPJ's Ang Probinsyano, he was the Indie Prince of the late 2000s. With Serbis, Martin established himself as one of the most promising actors in Philippine cinema.
Serbis follows the Pineda family and how they face the challenges of running a movie theater business. It is a brave exploration of many unsettling and disturbing themes, such as incest, bigamy, pregnancy, and violent intimacy. Although I'm not the biggest fan of Brillante Mendoza, I still think Serbis is a film that Philippine cinema enthusiasts should see at least once.
Mariquina (2014)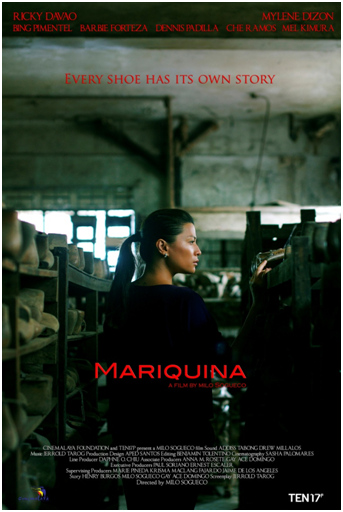 Directed by: Milo Sogueco
Ironically named after the shoe-crazed former Philippine First Lady, Imelda (Mylene Dizon) has a less consumerist relationship with shoes. In fact, she associates shoes with her dead shoemaker father, Romeo, for whom she has to find the perfect pair after receiving a call from the morgue.
The film depicts the rise, fall, and resurrection of Marikina, the Shoe Capital of the Philippines, through the story of Imelda and her father. Directed by Milo Sogueco and written by Jerrold Tarog, this film dazzles in both script and visual language.
Dagitab (2014)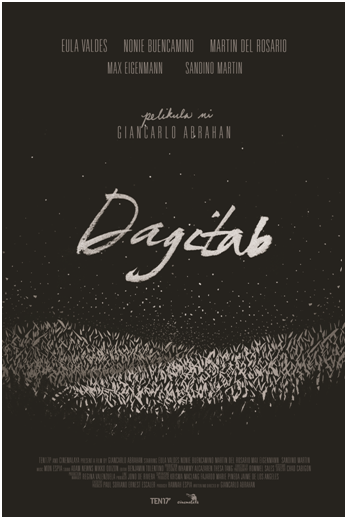 Directed by: Giancarlo Abrahan
Screened at the Cinemalaya Philippine Independent Film Festival 2014, Dagitab is a supernatural drama about a failing marriage and infidelity. Issey, a creative writing professor, is drawn to a young student while her husband, Jimmy, is lured by a deity that is the subject of his research.
Dagitab is Abrahan's first directing stint but he has written the screenplay of other award-winning films such as Espia's Transit and Alcazaren's Islands.
How to Disappear Completely (2013)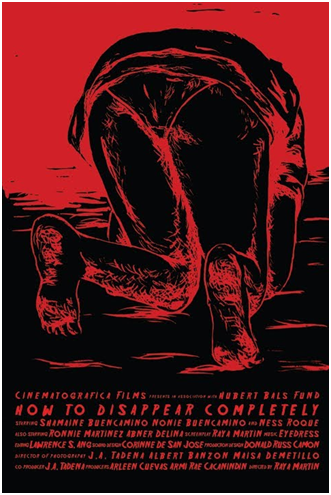 Directed by: Raya Martin
Born into a dysfunctional household, the young protagonist of How to Disappear Completely dreams of exactly that: vanishing. She stages a play about a family that disappears in the mountains and soon after the production, she is nowhere to be found. After her parents look for her in the woods, they both start to disappear.
An absurdist, magic realist tour de force, Martin's How to Disappear Completely represents all our escapist tendencies and their peculiar consequences if those imagined circumstances become a reality.
Debosyon (2013)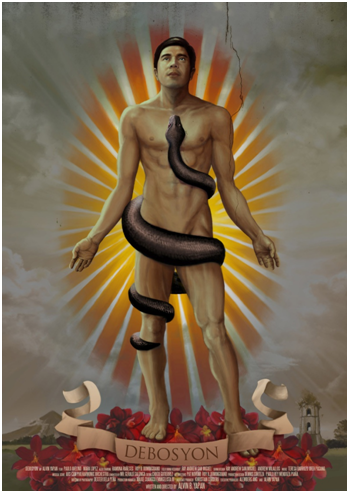 Directed by: Alvin Yapan
I knew Alvin Yapan from his major contributions to Philippine literature. He brings this background into Debosyon, a religious folk romance and, beneath the surface, a commentary on Filipino gender politics. Starring Paulo Avelino and Mara Lopez, we are introduced to the genius that is the visual landscape and allegorical prowess of Yapan.
Big Boy (2011)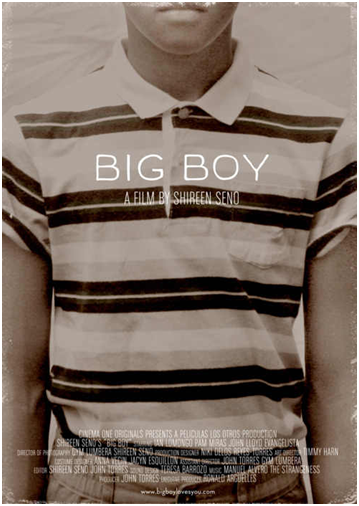 Directed by: Shireen Seno
Before Shireen Seno directed the award-winning coming-of-age film Nervous Translation, she did Big Boy. The film is set in the 1950s. She took inspiration from the lives of her family members in crafting the story of a young boy named Julio who is pressured to live up to unrealistic standards set by his parents – a story we're all familiar with.
Sana Dati (2013)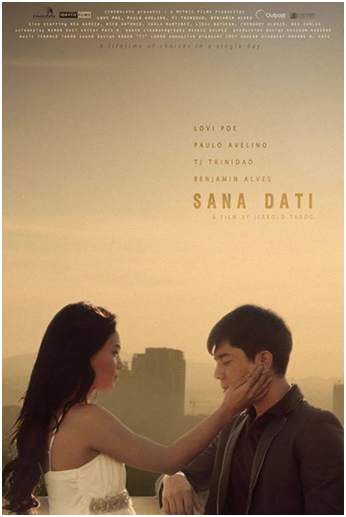 Directed by: Jerrold Tarog
Perhaps the most famous indie romance to have ever been released by Cinemalaya is Jerrold Tarog's Sana Dati. Lovi Poe and Paolo Avelino are the stars of the film, plowing hand-in-hand through the heart-wrenching tale behind the film's melancholy premise. UDD's song "Indak" is the film's theme song, a fitting tune for the helpless romantics. Sana Dati tugs at heart and unabashedly dives into love, loss, and self-discovery.
Who said Philippine cinema is dead? These movies and more prove local movies are alive and thriving, if we could just entice more people to support independent filmmakers.
Katrina Tankeh
Writes, eats, and dances with an incomparable vigor but is only really good at one of those things.