Pia Rojas
Pia Rojas has been writing about fashion, beauty, and health…
You've probably seen the trend all over by now. Summer dresses paired with comfy sneaks—a welcome break from sky-high heels and wedges, and perfect for traipsing around town (or out of it) during the hottest days of the season. So if you're still searching for the perfect sporty shoe to wear with that skater dress, look no further than Superga.
The Italian footwear brand's popular 2750 model gets a fresh new look using novel materials, fabrics, and patterns, making them the ideal summer sneakers for all those fun activities you've got planned—trips to the mountain, weekends at the beach, picnics in parks, or shopping in malls with friends. Scroll down below to check out Superga's Spring 2015 collection.
Spring/Summer 2015 collection: Color Mix
If you love vibrant, neon colors, then opt for Superga's Color Mix line, which feature fluorescent pink, yellow, or peach patterns against neutral base colors for strong chromatic contrasts. Pair these with crisp white fit-and-flare dresses for that bright pop of color.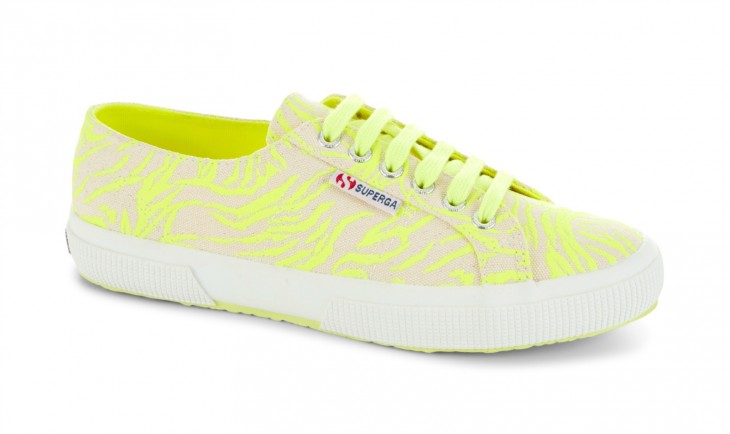 Spring/Summer 2015 collection: Flowers
Girly-girls won't be able to stop themselves from falling in love with Superga's floral printed trainers this season. From the most romantic little flowers to modern, abstract prints with bright color combinations, you can choose from vulcanized models with cotton or polyester uppers. Wear a pair with a sheath dress with a drop down waist in blue.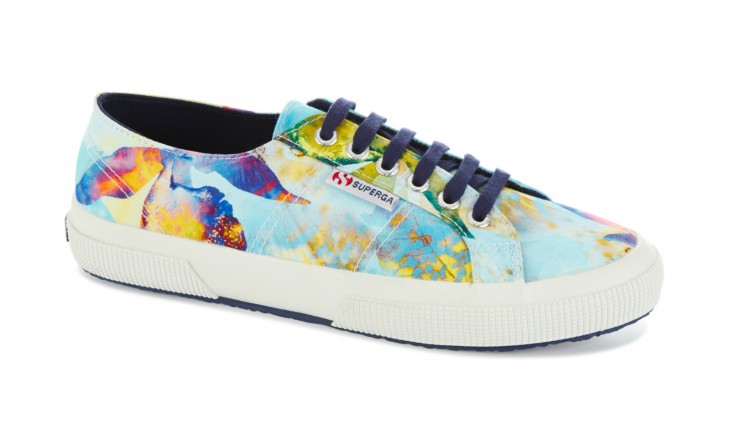 Spring/Summer 2015 collection: Tapestry
Slip into a pair of vintage-type vulcanized shoes in damask fabrics typical of couches and armchairs, or in cotton uppers with prints reminiscent of antique tapestries. Wear them with a chambray button down shirtdress for a vintage feel.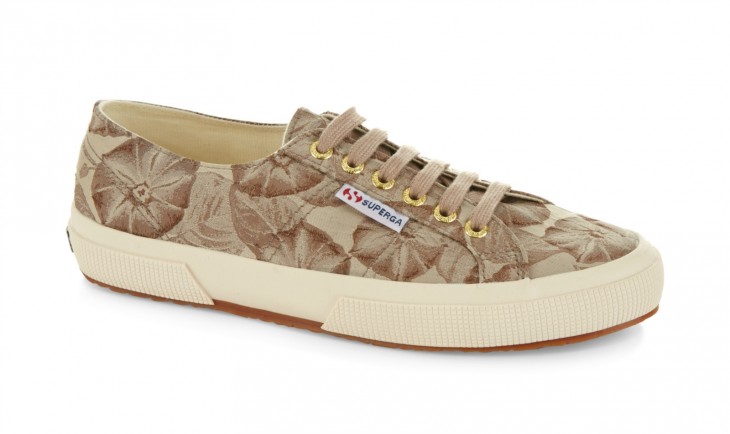 [crp]
Spring/Summer 2015 collection: Embroidery
The broderie anglaise (English embroidery needlework technique) made of satin on cotton uppers embellish Superga's fourth collection, which you can find in both women's and kids' lines. Wear these with a short sleeve skater dress with an embroidered neckline.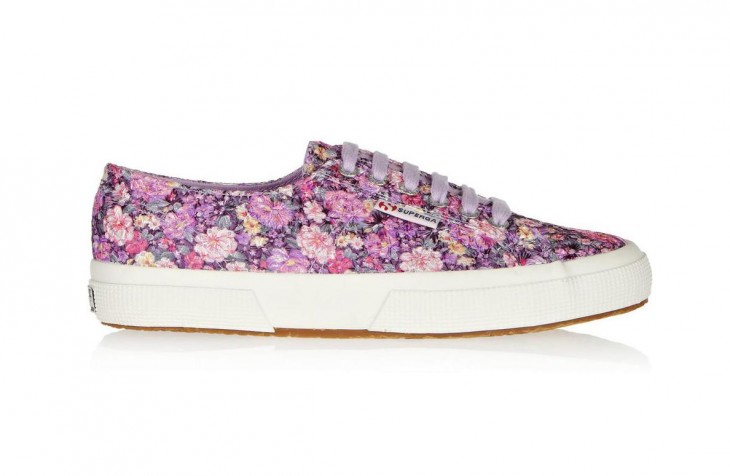 Spring/Summer 2015 collection: Hemp and Rope
Perfect for this season, you can find vulcanized models, ballerina shoes, and espadrilles in jute and in woven cotton in fashionable colors for that cool, summer feeling. Wear them with a waisted sleeveless maxi dress with a thigh-high side slit.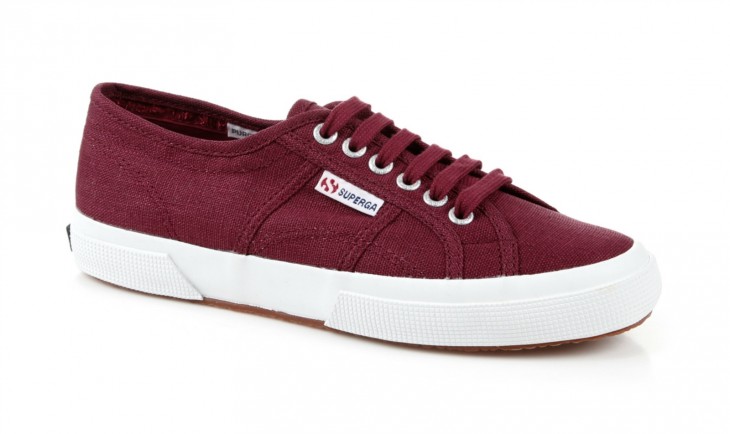 Superga Staples
The iconic footwear also offers other styles staples available all year round. You'll find their classic cotton canvas shoes in a wide range of solid colors and fancy patterns as well as more current models in jersey, printed mesh in animal patterns, satin with glittery rubber polka dots, and printed jute with colorful graphic designs. These will go with just about any casual look, and if you've got an artsy side, you may even want to get some fabric paint or pens and personalize them to make  your own fashion statement.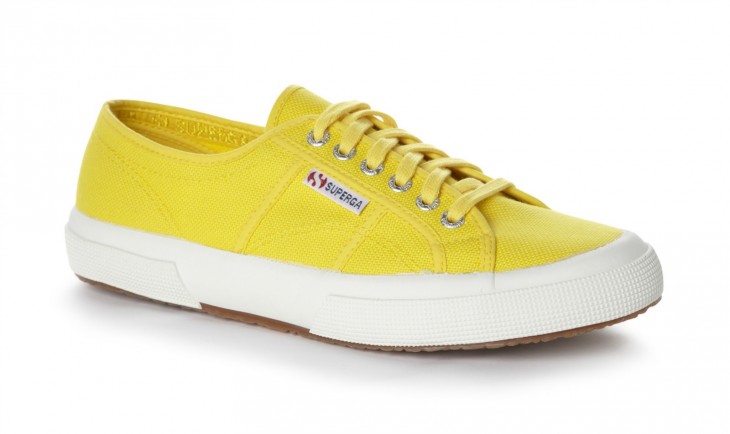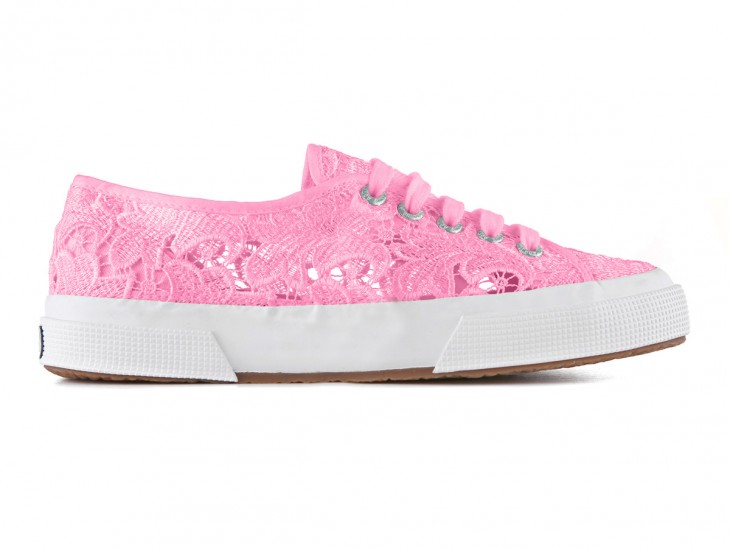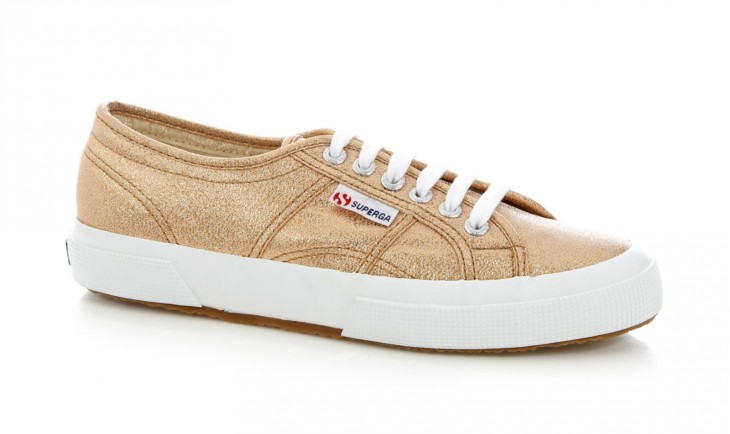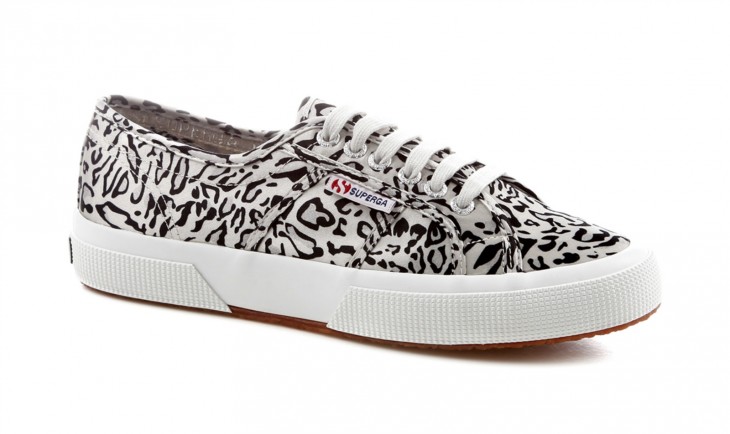 Sugerga is located at Greenbelt 5, Rustan's Makati, Rustan's Tower Shangri-La Plaza Mall, Rustan's Alabang Town Center, Central Square BHS, SM Mall of Asia, Robinsons Magnolia, Blue Bay Walk, Fairview Terraces, and Estancia. Visit the Superga Facebook page or www.ssilife.com.ph for more information.
Pia Rojas
Pia Rojas has been writing about fashion, beauty, and health for 17 years. She's happily married with dog, and spends most of her time working and applying weird skin potions to her face.