So, do you want to finally let go of the hand-me-down makeup from your sisters and create your first ever personalized Kikay Kit? Do you have no idea where to start? Well, girl, you are in luck. We know how confusing it can be to try and choose your very first foundation only to find out that it doesn't suit your skin tone and to buy a bronzer without having any idea how to use it; so we are here to help.
We've listed down top 8 makeup must-haves for the makeup newbies, with the goal of enlightening you and helping you out on curating that very first kit that you'll be proud of. Read on and pick up some tips on the things that you'll have to consider before going on a makeup shopping spree!
8. The Base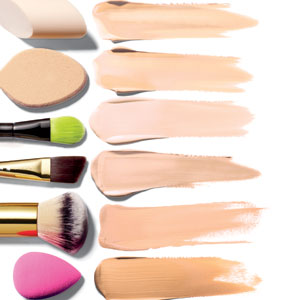 Before you start any makeup regimen, you will be needing a base. It will actually depend on you on which ones would you prefer (foundation or BB creams), but make sure to find one that suits your skin tone. This one is the hardest to master, and you might get it wrong a couple of times; but you can always change your base makeup whenever you feel like it, so don't worry. You can even ask sales ladies for assistance or use readily available testers at the store.
Note: Do not use those testers on your face, though – especially the powdered ones with sponge applicators. Also, instead of applying them straight onto your face, just place a small amount on the back of your hand and blend it in to check if it matches your skin tone. If you have oily/acidic skin, you should buy a shade lighter than your skin tone because it will usually wear off after a couple of minutes.
Torn between buying BB cream or foundation? If you want lighter coverage, it is highly advisable to get BB Cream since its consistency and effect are more subtle than regular foundation. If you have blemishes or acne that you want to cover up, you can use concealer, but make sure that you don't apply too much of it because it might tend to look uneven on your face.
7. Brow Makeup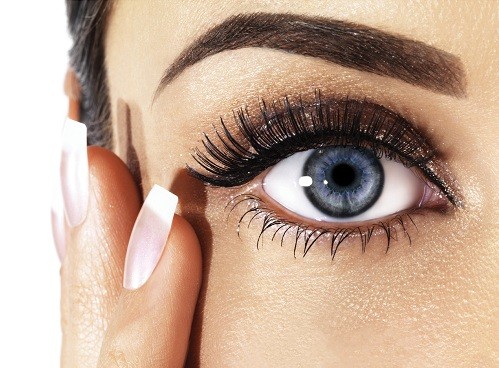 Some of the most underrated makeup must-haves would definitely be the ones that involve the eyebrows. There are a lot of girls who go out in full makeup mode without taking care of their brows. However, if done right, eyebrow makeup can create a whole new look for you. You may choose between powder or a pencil to fill in your eyebrows. Powder can basically create a more natural look, while a pencil would be best for oily skin or during humid weather. If you opt for the latter, make sure that you blend it properly, so your brows don't look like they were drawn out of nowhere. If you have bushy brows, you may also use a lighter shade. However, if your brows are thin, then it would be best to use a darker shade.
6. Eyeshadow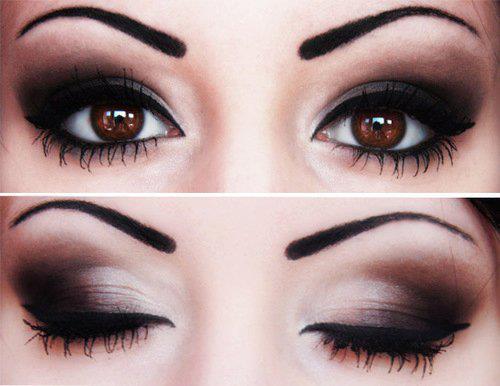 Eyeshadow adds drama to every look, whether you're donning a girl-next-door look or want something elegant and party-ready. Being able to use the right shades correctly can therefore create a great impact on your overall makeup. If you're not the playful type, you can buy a palette comprised of neutral colors: shades of black, whites, brown, and cream. Aside from the fact that you can use neutral palettes to beautify your eyes, they can also double as contouring makeup, which may come in handy if you like highlighted cheekbones or an eye-catching nose line.
5. Eyeliner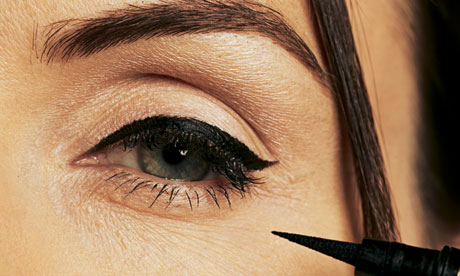 When choosing eyeliner, always check if it's waterproof. It's okay if it's not, but you don't want it to smudge before the end of the day, either, do you? If you're a newbie with eyeliner, purchase a pen type for better control. You can also check the tip of the liner if its bristles are soft or not, so you'll know which ones are easier to apply. Despite the fact that liquid liner can bring a more sophisticated look, some girls prefer pencil eyeliner because it can create a 'smokey' effect without the need for eyeshadow. If you're using a pencil, make sure that you don't apply too much of it — unless you like the infamous raccoon style eye makeup.
4. Mascara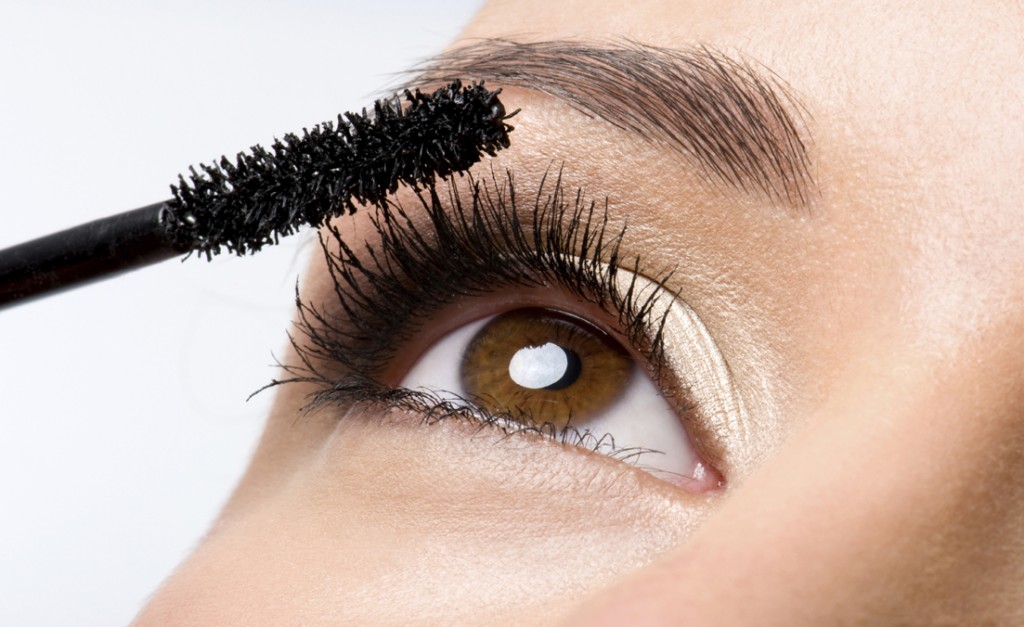 Make your eyes look bigger and fuller with the help of mascara! Make sure you choose a waterproof one, though, because mascara smudges worse than eyeliner — and it's harder to clean, as well. The effect of mascara will depend on its wand, so make sure you check that out before purchasing one. Mascaras with dense bristles create a lengthening effect, since they cover even the tips of the eyelashes. Curved wands, on the other hand, help give an extra oomph by defining the eyelashes'  curls. Fat wands create more voluptuous lashes with a little more volume.
3. Blush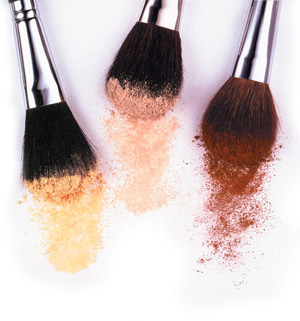 I know some girls dread the blush because the wrong color could instantly ruin an entire look. In all honesty, though, blush is necessary because it adds color to your look. When choosing blush, make sure you buy the right color depending on the look that you want to achieve. If you want something natural, choose a brown-ish shade. If you have fair skin and you want to stand out, buy a pinker shade. Quick tip: throw away the brush that comes with your blush and use a professional brush instead (one with more coverage). This will make the application much easier.
2. Lipstick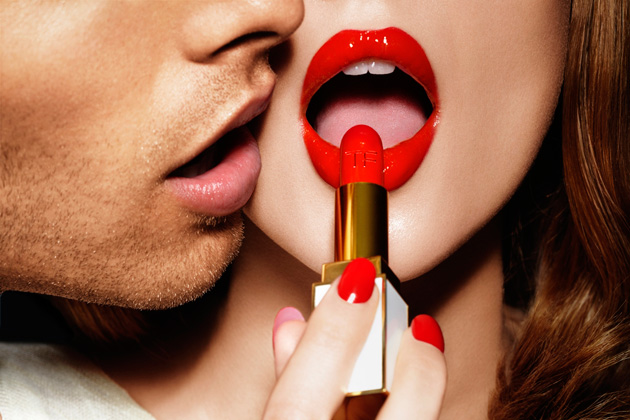 Of course, your look wouldn't be complete without lipstick. Lipstick can make or break your look, though, because it attracts the most attention on your face. The thing is: there are no restrictions when it comes to choosing the shade of lipstick that you buy. Want to be edgy and fun? Use a purple shade. Want to keep things simple and natural? Get a pink shade. Want to look sophisticated and elegant? Grab that bloody red lippie and apply it onto your lips. There really is no stopping to what you can put on your puckers — except if it clashes with your eyes. If you're sporting colorful eye makeup, make sure to take that into consideration before indulging into spunky lip colors, though. It's really just a matter of mix and match; but either way, have fun with your lips!
1. Petroleum Jelly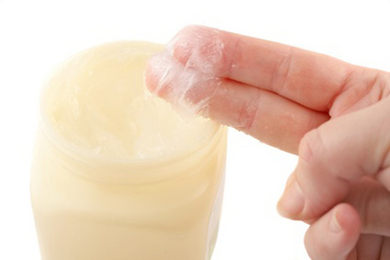 No, you didnt read anything wrong. Petroleum jelly belongs here because of its many uses. If you have chapped lips, you can use it as a substitute to lip balm, for example. It can also be used as an eyeshadow base, so that you have an easier time putting it on. It also makes eyeshadow last longer (yes, it does) and doubles as eye makeup remover. It's practically a life hack that can literally save you during big makeup dilemmas.
There you have it: 8 makeup must-havesfor your very first kikay kit! Of course, you are not limited to these 8 items, but it is a great way to jumpstart your makeup collection. Good luck and go ahead: be beautiful!
Janelle Almosara
Janelle is a graduate of BA Communication Arts from UP Los Banos. She's a recruiter by day, and a writer (of some sort) at night. She's a huge fan of music, theater, and the arts. She loves spending time exploring new food and places. Aside from working, she is also running "The Dream Shirt" -- an online store that sells book inspired t-shirts.