Although Mother's Day is a great opportunity for us to show how much we love and appreciate the women who raised us, this is something we should actually do every day. After all, regardless of any issues we might have with them (and no daughter's relationship with her mom is perfect), our mothers remain the first and best teachers of necessary lessons on life, love, and family. Below, 10 modern Filipinas shared the wisdom they learned from their mothers. Scroll through them and leave a comment to share your own answers to this question: What's the best life lesson you learned from your mother?
1. Lory, mother to Krissi
"My mom says that no matter what, one must always be groomed and presentable because you never know what happens next."
—Krissi Banzon, editor (shown below with her mom, Lory)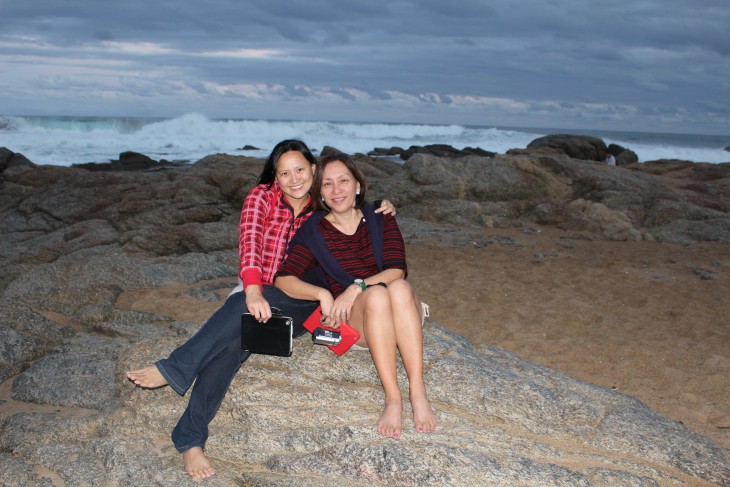 2. Lyn, mother to Kate
"The lesson I learned from my mother is: always be kind and be humble. When you are both of those things you welcome all good things and can survive anything else. Kindness and humility are twin pillars of strength."
—Kate Evangelista, author (shown below with her mom, Lyn, in a photo from last year's Mother's Day)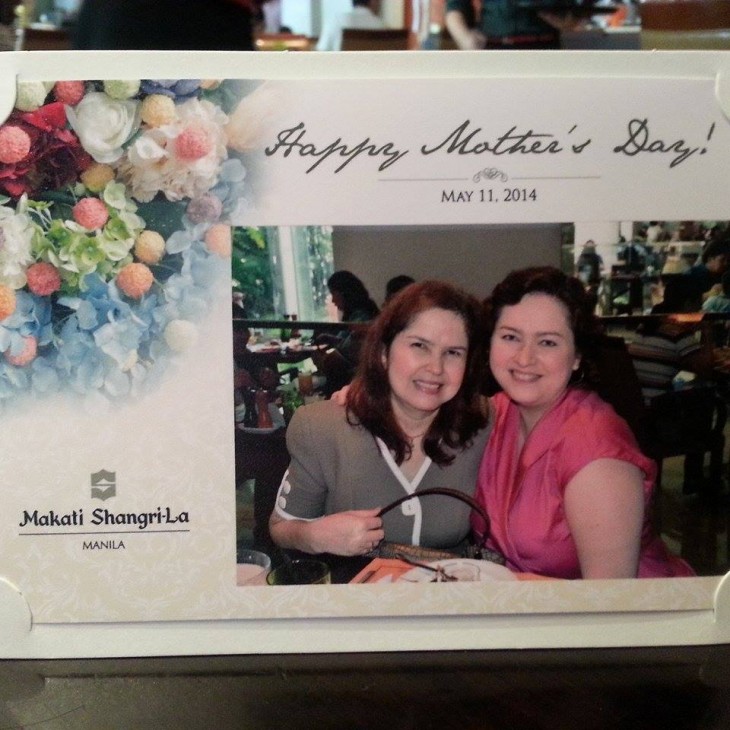 3. Vivien, mother to Sonia
"The best life lesson that my mom gave me was to have a love for reading and acquiring knowledge. Not only has it sharpened my critical thinking skills, the practice has also led to a career in journalism, and more recently into science writing. Reading has also broadened my horizons and also given me a rich foundation from which to express myself."
—Sonia Fernandez, science writer (shown below mimicking her mom, Vivien)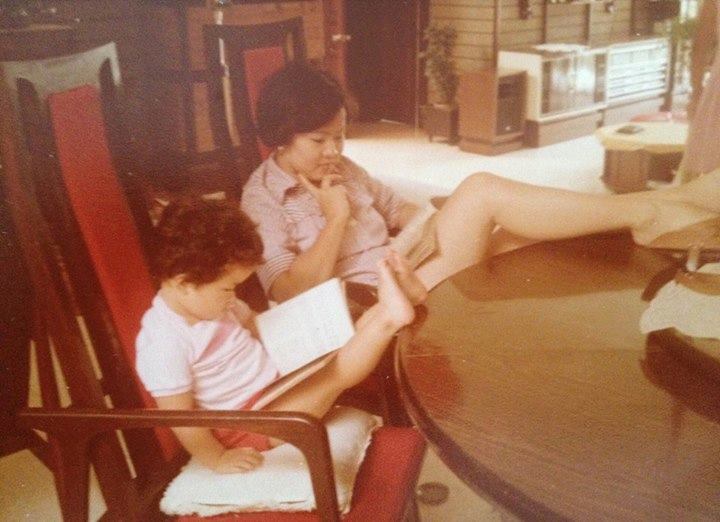 4. Abet, mother to Maita
"The best lesson learned is generosity. We inherited our love of volunteerism and social-civic commitments to women and girls from mom. She got it from her mom."
—Maita Lu, designer and entrepreneur of Baby Moon Pawprints (shown below with her mom, Abet, and sister Ria)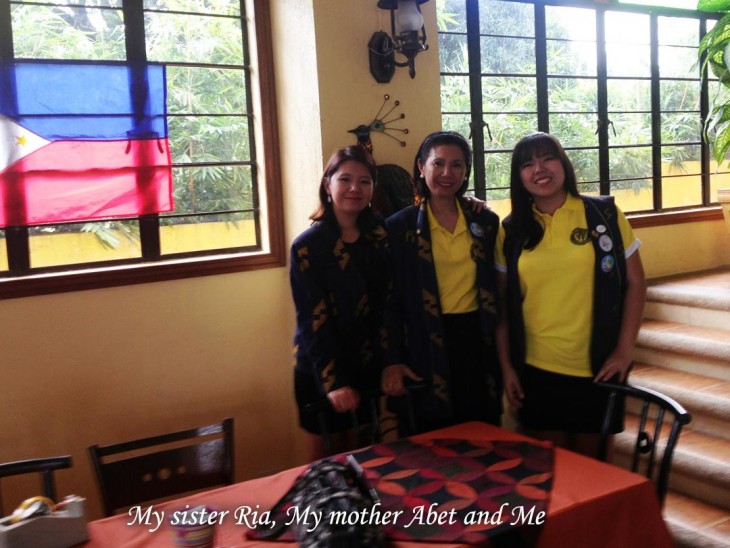 5. Brenda, mother to Gladys
"The life lessons from my mom were never really delivered like great big speeches. I witness them everyday in how she lives her life. My mom is a retired accountant and is very good with managing money. Even though we're not talking about millions and trillions, she does have a way of appropriating ample funds for each and every need. And hers goes beyond mathematical ability or financial wisdom but the simple act of care and thoughtfulness for her children and even friends. I can't say that I have learned this ability to organize accounts and manage money. I still wish it could be transfused like blood through the veins but hopefully I will get there."
—Gladys Baltazar Mallillin, creative group head (shown below with her mom, Brenda, and her Ate Joy and sister Maureen)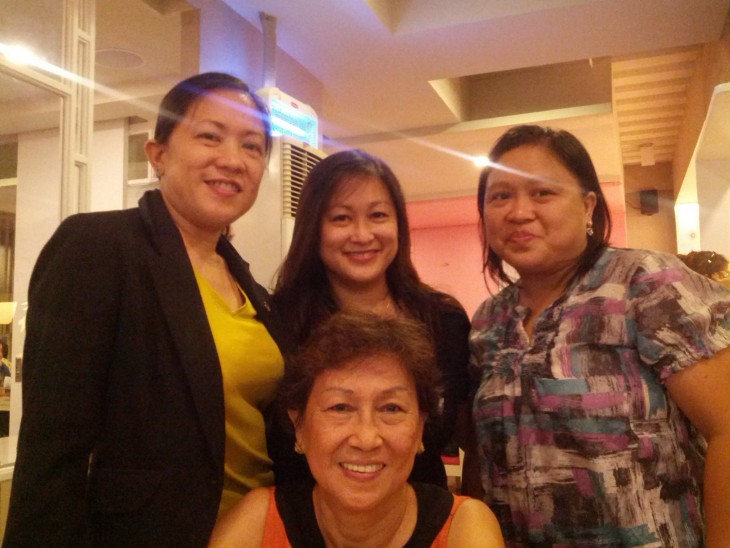 6. Noemi, mother to Ella
"One life lesson my Ma has taught me is to lighten up and not take stuff (and myself) so seriously."
—Ella Melendez, singer-songwriter (shown below with her mom, Noemi)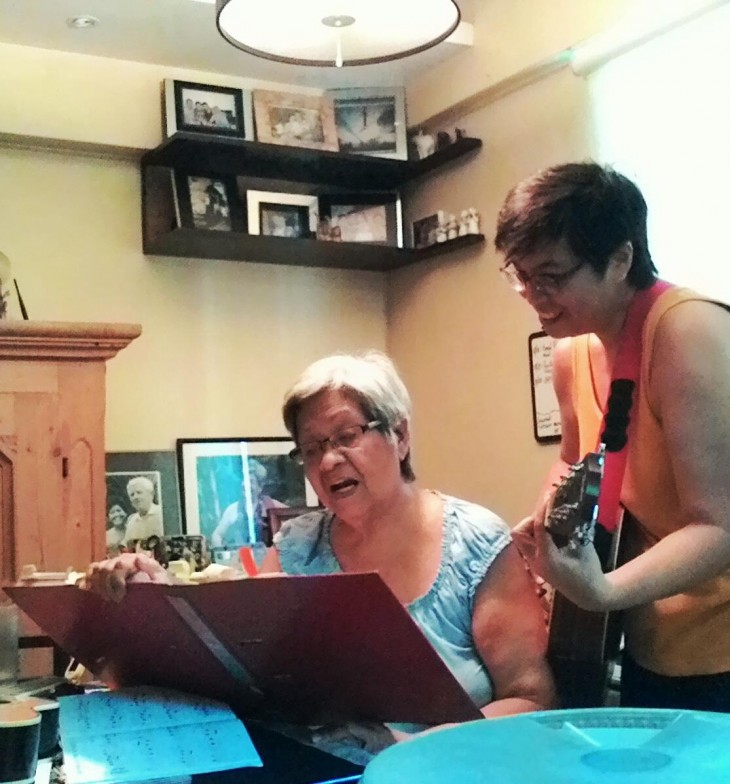 7. Ma. Luisa, mother to Claudette
"Mommy taught by example. Best life lessons I learned from her, meaning of prayer, humility and patience."
—Claudette Villanueva Sevilla, program manager for socio-civic projects (shown below with her mom, Ma. Luisa, and her sister Zsa-Zsa)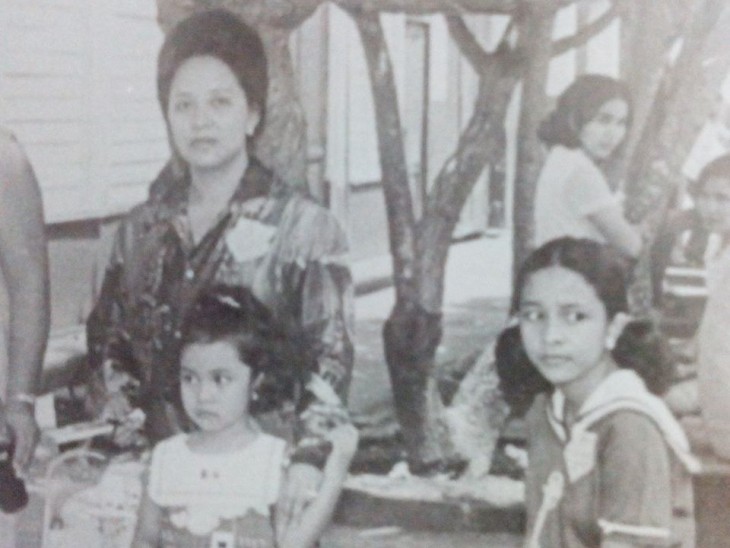 8. Ditas, mother to Justine
The best life lesson I learned from my mom was to love, sparing nothing; to live, sparing nothing (and to leave your books with your children, preferably with your handwritten notes in them).
—Justine Camacho Tajonera, operations director (shown below as a baby with her mom, Ditas)
Justine talks more about her mother in her essay, "The Claiming of Alexandria"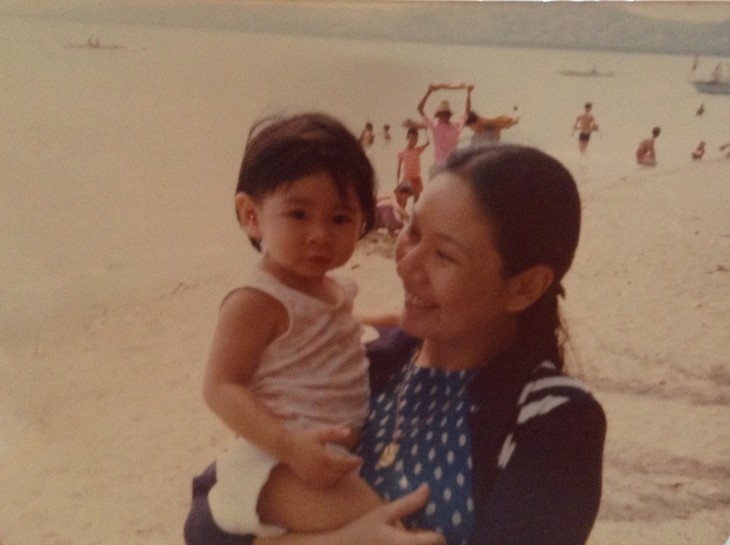 9. Liane, mother to Ines
"My mom is a wonderful person. She embraces life and encourages us to live it to the fullest. The best life lesson she continues to teach me is to let things run their course, to just let them be—especially if you have no control over them. It's actually funny how all three of her daughters are such control freaks. We all like to push ourselves as if we're out to prove something to the world. We need to learn to be more like our mama and really just chill."
—Ines Bautista-Yao, writer (shown below with her mom, Liane)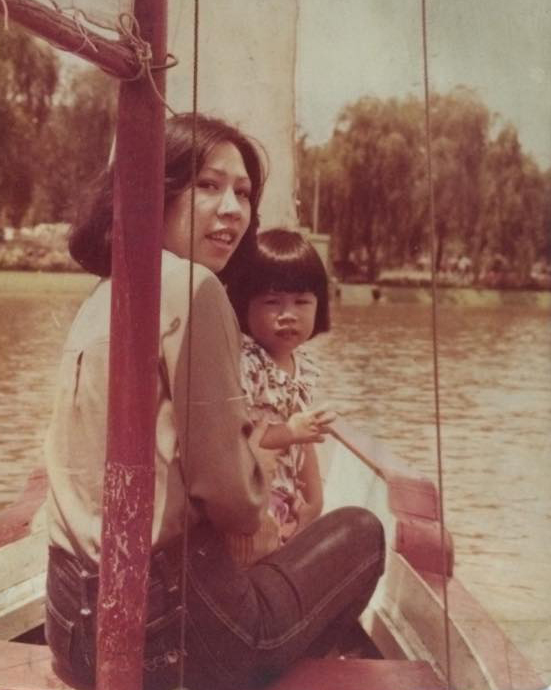 10. Becky, mother to Liana
"It's a wonderful privilege to have the best woman you know be the woman who raised you. My mom and dad adopted my two siblings and me, and the best lesson Mama ever taught me was that being a family is about more than blood; it's about love. For my mom, there's no need to differentiate between friends and family, because true friends are family, no matter what their family name or who their blood relations."
—Liana Smith Bautista, writer and editor (shown below with her mom, Becky, and siblings Zarah and Eric)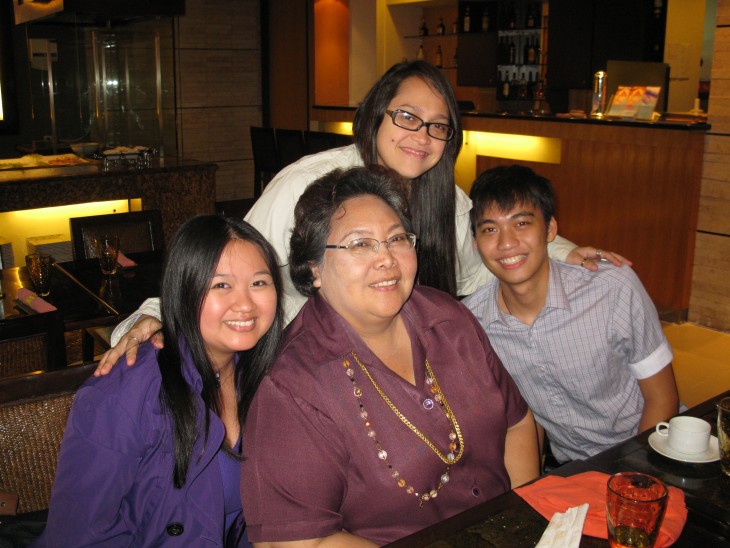 So what are the lesson your mom has taught you? Leave a comment to share!
Liana Smith Bautista
Liana Smith Bautista is an article writer, web content manager, manuscript copy editor, and blogger—and she thinks it's awesome that she earns her living marketing on her love for the written word.