There is a relatively well-known stereotype that claims men are always in the mood for sex. Many women's magazines would have us believing that men have a hard time ever taking their thoughts away from sex. Well, the truth is that this is nothing but a myth. While it's true that most men tend to have a higher sex drive than most women, our male counterparts aren't always raring to go like Hollywood would have us believe. Even men aren't always in the mood for sex, and sometimes it's up to you to initiate. So, what do you do if it seems you're the one looking for some naughty fun but your man doesn't seem to be interested at the moment? Here's some tips you can try out to help put him in the mood.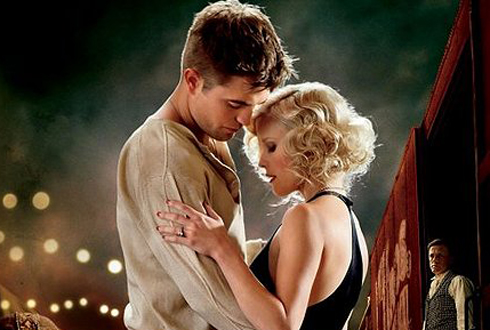 1. Make an effort with your appearance.
When we've been in a relationship for a while, sometimes we tend to let ourselves go a little bit. Maybe our legs aren't always shaved anymore or we are always in sweatpants around the house. Take your man back to the early stages of your relationship by putting in special effort for tonight—wax or shave your legs and perhaps your lady bits too, put on your favorite perfume, and dress up a little bit. Not only will it remind him of before when you were likely more sexually active together, but you'll feel extra sexy and confident as a bonus.
2. Send him sexy texts throughout the day.
You can put him in the mood before you even see each other, so drop a few messages his way to get him excited to see you later. By sending him a text here and there while he's at work, you'll let him know what your mind is on and what you're hoping for tonight. You can be romantic, sending him a short note to say how much you love him and that you can't get him off of your mind, or you can be bold and send naughty messages detailing what you want to do to him later. Either way, you're sure to get his attention.
3. Surprise him by planning the night.
Instead of expecting him to have plans for the evening or just figuring things out together—"What do you want to do tonight, babe?"—have a plan for the evening. It's your turn to pamper him. Take him out to his favorite restaurant (or cook his favorite meal at home), choose a movie that you know he wants to watch, maybe even surprise him with a gift or by buying his favorite snacks. Guys like to be romanced too. Show him with your actions how you feel about him, and it just might put him in the mood for love-making.
4. Wear something sexy.
This could mean a dress that you know flatters your body in all the right places, or it could mean what you're wearing under the dress. Wear a sexy lace thong, or if you're feeling extra daring, go commando. But don't just do it and wait for him to find out on his own—tell him. Whisper flirtatiously in his ear as you sexily describe what you are (or aren't!) wearing under your dress. It's sure to get him feeling hot and heavy and it lets him know what you're wanting from him as well.
5. Give him a massage.
Being touched makes just about anyone feel good. Give your man a slow, sensual massage to get him feeling relaxed and leave him enjoying your touch. Learn what parts of his body that he especially loves to be massaged. While you're gently rubbing his back and shoulders, trail kisses along his neck. Kissing someone's neck is usually very sensual and arousing for them, and combining that with the massage is likely to make him think about other ways he'd like to have you touching him.
6. Talk about a past intimate experience you two shared.
Bring up a particularly memorable time when you and your man were having a bit of sexy fun. Whether it was a particularly rowdy, rough, fast and hard session that left you weak in the knees, or a long, slow, passionate night of love-making, describe your memory of the night to him. Don't be afraid to use lots of details and talk in a low, sexy tone. As he relives the memory with you, he'll surely have some of the feelings from that night revived again. Bonus points if you do this while giving him a massage!
7. Set the mood in the room.
It's amazing what some music and dim lighting can do to set the mood for a night of romance and love-making. Put on a CD of whatever you and your man's preferred sexy music is to get the mood heading in the right direction. Turn off the bright overhead lights and instead exchange that for some nicely scented candles. Even men find themselves affected by candles when it's part of the ambiance. Having the right atmosphere can be very effective to leading up to bedroom activities.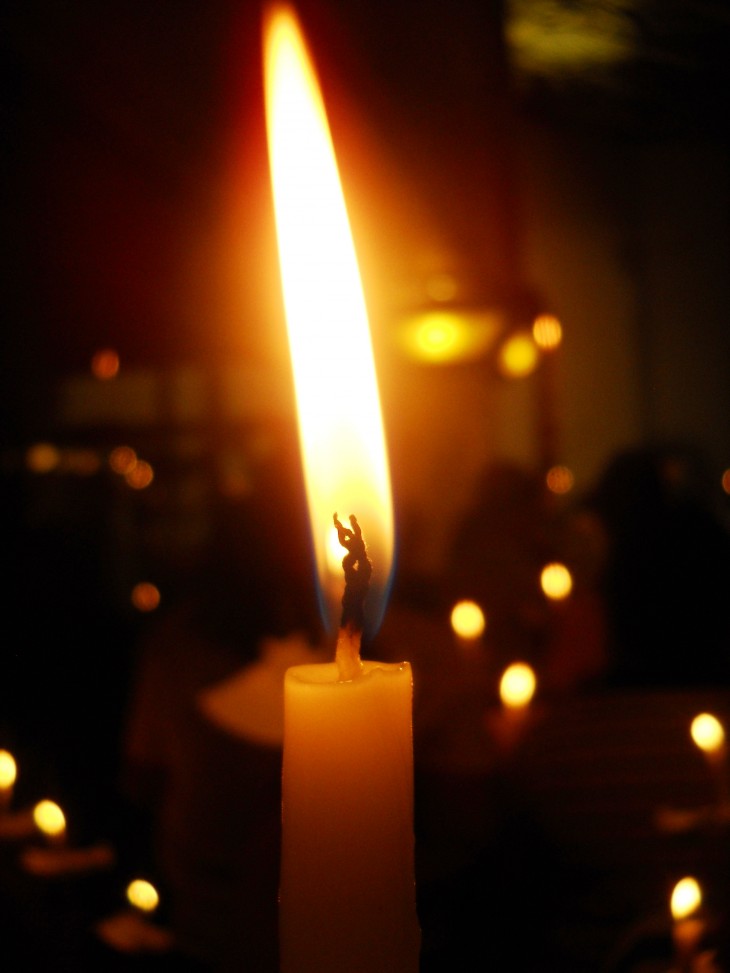 8. Serve aphrodisiacs.
Did you know that you can help get him in the mood just by serving certain foods? Aphrodisiacs are foods that are thought to increase sexual arousal in both men and women. Some foods that are known for having this effect include oysters, asparagus, strawberries, figs, and honey. Studies have shown that some of the items I mentioned can enhance testosterone levels in men, which will in turn lead to his sex drive going up. Serving some of these food items along with a glass of wine can greatly boost his desire.
9. Watch a sexy movie together.
Here's a pretty obvious way to put sex on his mind: watch a sexy movie. This doesn't necessarily mean pornography, although if you are both comfortable with doing that as a couple, then go for it. But there are plenty of movies you can watch like 50 Shades of Grey, Unfaithful, or Dangerous Beauty to direct his thoughts to the bedroom. Some explicit, steamy sex scenes might be just the thing to put his libido into action and get his sexual energy flowing.
10. Buy something from a lingerie shop.
Pick out something special for just the two of you at a lingerie or sex shop. It could be a negligee, a sexy costume, some edible body paint, flavored massage oil, or whatever you think he might enjoy. Here's the catch, though—don't show it to him right away. Leave the bag visible, and tell him that you have a special surprise for later. This will leave him wondering what could be in the bag and anticipating the action he's sure to get. Additionally, when he starts pressuring you to open the bag and show him what's inside, it's a pretty clear sign that he's ready for some naughty fun.
As women, we often leave it to the man to set the mood and initiate things in the bedroom, but there's definitely nothing wrong with you taking the initiative yourself and taking control over where you want the night to go. You don't have to leave it to your man—if you want something, it's up to you to make it happen. Even if his thoughts don't initially seem to be in the same place as yours, by applying some of these tips you'll probably be able to turn it around and change that real fast.
Janessa Abigail Hizon
Abby is from the USA and moved to the Philippines to be with her husband, David Christopher Hizon, who also happens to be her photographer for most of her writing endeavors. A gamer, a bookworm, an animal lover and a self-proclaimed foodie, she is passionate about everything that she does and hopes that will come across in her writing. Follow her at http://facebook.com/WritersInTandem & http://www.thewritersintandem.wordpress.com