Myra Mortega
Myra is a writer and an editor. She has penned…
Vanilla sex is great and all, but sometimes, we just want to take it further and do something wild in the bedroom. But exactly how wild are they? We have to admit, we got a bit curious, so we asked around for examples. Need to spice up your sex life? We've listed down 10 sex fantasies that might just inspire you.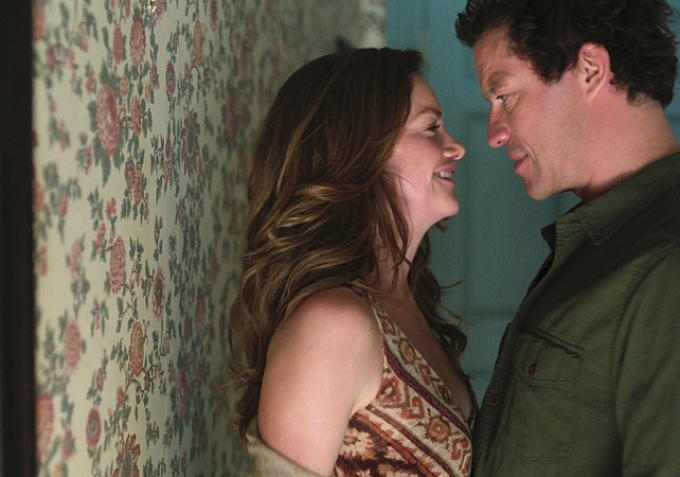 1. The One Who Got Away
"I had this huge crush on this guy all throughout high school. We never had a thing, and he remains to be one of my biggest 'what ifs.' I find myself thinking of him every now and then, and I have to admit, I check out his Facebook page sometimes to see if he's with someone (he's not, the last time I checked). I'd sometimes daydream about chatting him up, meeting him for coffee, and later on doing it with him at my place."
—Hung up on High School, 25 years old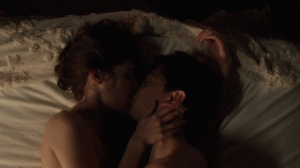 2. Sex on a Beach
"I love going to the beach, but I've never had sex there. I sometimes wonder how would it be like to do it in a secluded spot, surrounded by great scenery, covered in sand, and with this added thrill of being spotted by a random passerby. Doing it underwater sounds like a great idea, too."
—Beach Bum, 28 years old
3. Hottie Professor
"I'm a full-time grad student, and there's this professor whom I find really hot. He's smart and cute, and he does a great job at teaching—I really learn a lot from him. I've never had a huge crush on a teacher before, and I would always prepare for his classes, so I can really impress him. Sometimes, I wonder if I could pull off the movie cliché where a student would request for a one-on-one consultation at night, when we'd be all alone in the classroom. I would love him to take me right there. We're used to seeing our teachers as asexual beings who love torturing us with tons of quizzes and homework, but I love imagining this prof to be really wild in bed."
—Head over Heels in Love with My Prof, 23 years old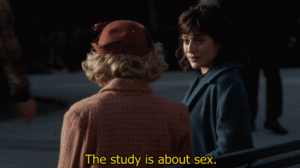 4. Office Affair
"I currently lead two teams at work, and I find one of my subordinates really cute. He's my type: a tall chinito with an easy smile and defined biceps to boot. It also doesn't hurt that he's very good at what he's doing, and I can always count on him to take on more challenging tasks. I sometimes fantasize about inviting him to my office for a 'monthly report,' and then catching off guard by seducing him while he's rattling off numbers. There are times when I'd take it further and wonder how it would be like if I go all dominatrix on him. I've never tried s and m before, but given that he's submissive, it kinda fits the bill."
—Lady Boss, 33 years old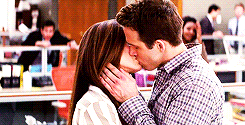 5. Stranger Danger
"I find hooking up with a stranger quite alluring. I'd go to a bar, chat with a guy I don't know, and then invite him to my place afterward. There's something about being intimate with a complete stranger that turns me on (aside from the fact that I'm not looking for a serious relationship yet). Some people get stressed about what happens the morning after: should you guys see each other again, what if somebody falls in love, do things really end there, etc. But for me, it holds so many possibilities. My next hookup could be my one true love, or he could be just a guy who happens to be at the right place at the right time who's up for some hanky-panky. I like leaving things to fate. For now, I'm just living in the moment and having some spontaneous bedroom fun."
—One Night Stand, 27 years old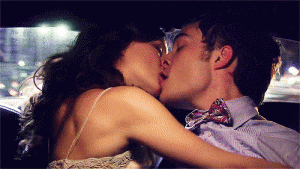 6. The Flash
"Sometimes, I wonder what it would be like if I just wear a coat with nothing underneath and surprise my boyfriend at his doorstep one day. I think there's a certain thrill that comes with walking on the streets and getting away with practically going commando. Plus, it sounds like a good surprise for my man."
—Fantasy Flasher, 30 years old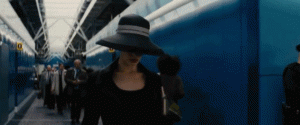 7. May, Looking for December
"I wonder how it would be like to do it with an older guy. My friend used to do it with a guy in his 40s, and she said that she had an amazing time because the guy knew how to please her. She said he was confident in bed, and he didn't have any qualms about giving her cunnilingus and using protection. It would be nice not to experience all the awkwardness when two people are still fumbling their way in the bedroom."
—On the Prowl for Older Men, 25 years old
8. Sate and Elevate
I want to do it in an elevator. I've seen it in movies, and it just looks sexy. I've actually told my man about this, and he finds it hot as well. I hope it won't remain only as a fantasy for long."
—Lift Me Up, 29 years old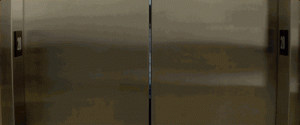 9. Me Time
"I want to have selfish sex. I know it's all about two people enjoying each other, but there are days when I just want to be physically pleasured and not give anything in return. I think it's an entirely different experience, especially since my guy and I are pretty much vanilla when it comes to the bedroom."
—Pleasure Princess, 29 years old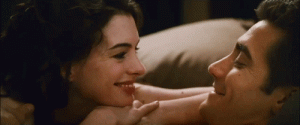 10. Before the Vows
"I want to do it with a seminarian—you know, guys who are considering priesthood but aren't bound to the celibacy vows yet. One, there's something about their religious garb that turn me on; maybe it's a thing about seeing guys in 'uniform,' I don't know. Two, they look utterly nice, which makes you wonder how they're like in bed. Three, there's a cute seminarian at my parish that I've had a crush on for so long, so I guess it all boils down to that."
—Hot for Seminarians, 26 years old
What are your sexy secret fantasies? Leave a comment (feel free to post anonymously!) below—we definitely want to know!
Myra Mortega
Myra is a writer and an editor. She has penned speeches, magazine articles, educational materials, and online content. She enjoys traveling, doodling, taking photos, and laughing to "Friends" reruns.