Marian Bartolome
Marian is an interior designer turned freelance writer who loves…
No matter how many years have passed since we last saw them, there are certain movies that stay with us. The actors may have grown older and the clothes may have become passé, but the underlying theme stills holds true. And often, it's their well-written script that makes these films so memorable. You know the kind—the ones with those sigh-inducing lines that hit us right in the feels and the tear ducts each time we watch them. And, as with every kind of story-telling, aren't the best movies always about love?
Let's take a trip down memory lane to some unforgettable love-themed quotes that defined our favorite movies. We warn you though, this list may just inspire you to call for a movie marathon with your girls. If you do, stock up on the popcorn and tissue paper.
1. "Only if you find peace within yourself will you find true connection with others." —Before Sunrise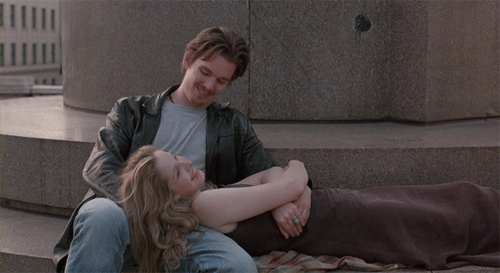 Céline is walking around Vienna with Jesse, a stranger she met on a train, when she decides to have her palm read. The gypsy's words couldn't have been more fitting for her—and for all of us too, telling us that until we learn to love and respect ourselves for who we are, we might find it difficult to genuinely connect with another person.
2. "We accept the love we think we deserve." —The Perks of Being a Wallflower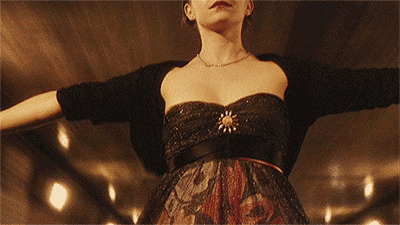 Charlie asks Bill, his teacher, about dating the wrong person, and Bill proves that he's an expert in something other than the English language. When we fully appreciate our own value, we won't settle for anything less than a committed, fulfilling relationship.
3. "I fell in love the way you fall asleep: slowly, and then all at once." —The Fault in Our Stars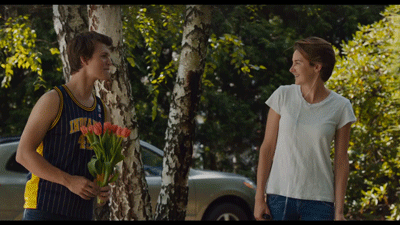 Who could forget the moment Hazel Grace delivers this quotable line? Leave it to John Green to compare falling in love with the natural, unavoidable process of falling asleep. Because oftentimes, we fall in love without meaning to and without realizing exactly when it happened.
4. "The best love is the kind that awakens the soul; that makes us reach for more, that plants the fire in our hearts and brings peace to our minds." —The Notebook

Noah set the bar extremely high for men everywhere when he wrote this to Allie. It describes what many of us look for in a relationship—passion, inspiration, comfort, and of course, a guy who realizes the importance of these over the superficial things.
5. "I would rather have had one breath of her hair, one kiss from her mouth, one touch of her hand, than eternity without it." —City of Angels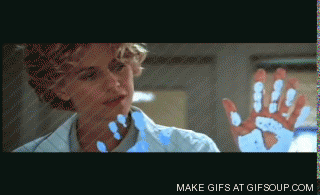 Former angel Seth says this after being asked if he would've still chosen to be human knowing that Maggie would die. It perfectly sums up our sentiments about past relationships that just didn't work out—the good ones, at least.
6. "Our love is like the wind. I can't see it, but I can feel it." —A Walk to Remember

Landon says this after Jamie passes away, but it applies to more than just the death of one's partner. It's a great reminder for us not to be too stuck on the physical manifestations of love.
7. "If you can promise me anything, promise me that whenever you're sad, or unsure, or you lose complete faith, that you'll try to see yourself through my eyes." —P.S. I Love You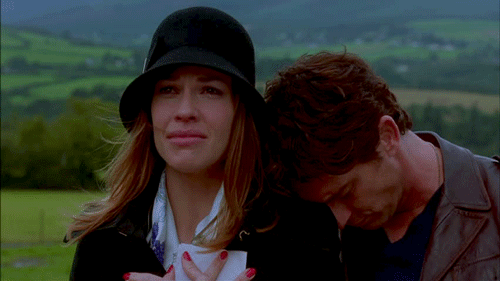 While this scene where Holly reads Gerry's final letter moved us to tears, the sentiment behind his words is a beautiful one. After all, no one sees us best—and at our realest—as the people who love us.
8. "What and if are two words as non-threatening as words can be. But put them together side-by-side and they have the power to haunt you for the rest of your life." —Letters to Juliet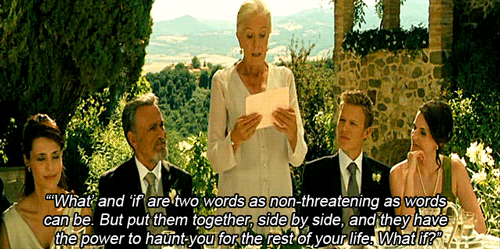 When Sophie writes this in response to a letter to Juliet, she sets off a series of events that reunites two long-lost lovers. This inspires us to put our "What ifs" to rest and lay our heart on the line for who, or what, we really want.
9. "You will never know love until you surrender to it." —Fools Rush In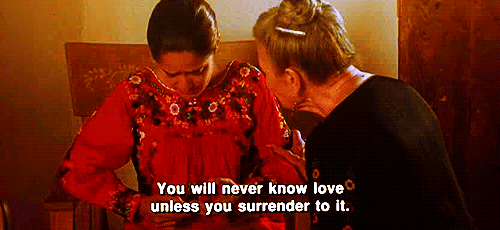 Isabel's great grandma has it totally right when she scolds Isabel for lying to Alex—if we let fear get in our way, we won't experience all the pleasures that come with loving someone and being loved in return. Doesn't that sound like a quote from Moulin Rouge?
10. "To love another person is to see the face of God." —Les Misérables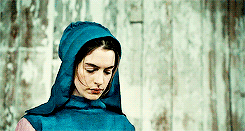 This classic musical showcases all kinds of love, from the maternal to the patriotic and even the unrequited love. But Fantine sums it up best when she sings of finding the presence of God in the people we hold most important.
11. "If you look for it, I've got a sneaky feeling you'll find that love actually is all around." —Love Actually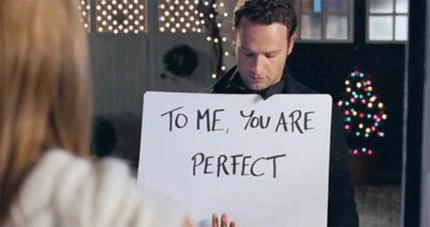 Here's another movie that celebrates all kinds of love and different versions of happy ever afters. Before the Prime Minister delivers this particular line, he says, "Often it's not particularly dignified or newsworthy, but it's always there—fathers and sons, mothers and daughters, husbands and wives, boyfriends, girlfriends, old friends." We only need to take the time to notice how love is present around us.
12. "At the end of the day, it's not the love of one other person that matters. It's the love of life." —Before Midnight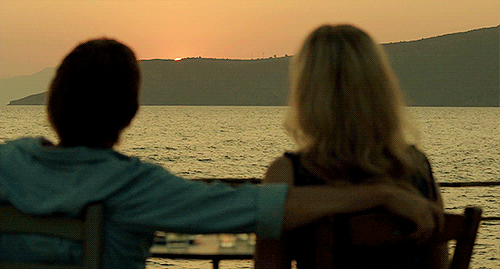 Of all the quotable quotes in this epic trilogy—and there are a lot—we love this one the most. It gets to the heart of the matter, reminding us that our happiness shouldn't just revolve around a single person but in the many different things and experiences that life throws our way.
Marian Bartolome
Marian is an interior designer turned freelance writer who loves exploring the world on her feet and through her Kindle. Her favorite things to write about? Travel, lifestyle, coffee, and happily ever afters.