Marian Bartolome
Marian is an interior designer turned freelance writer who loves…
As everyone who's  been in a relationship knows, it takes work to keep that romantic flame burning past the honeymoon stage. Emotions run hot and heavy during the first few months, when you can't get enough of each other's company, but after you've gotten past that initial thrill and settle into a regular couple routine, it's far too easy to find that your relationship has fallen into a rut. You wonder where the excitement has gone, and you wait for that next kilig moment.
Who says you have to wait for your guy to make the move? Being a modern Filipina is all about knowing what you want and making it happen. Take the reins! If you're looking to add some spice to your relationship or just wanting to brighten up your guy's day, why not surprise him with personalized IOUs? Think of random things that he loves, like a back rub or massage to ease his stress after a workday, his favorite home-cooked meal, or a night out—or in—with his pick of movies.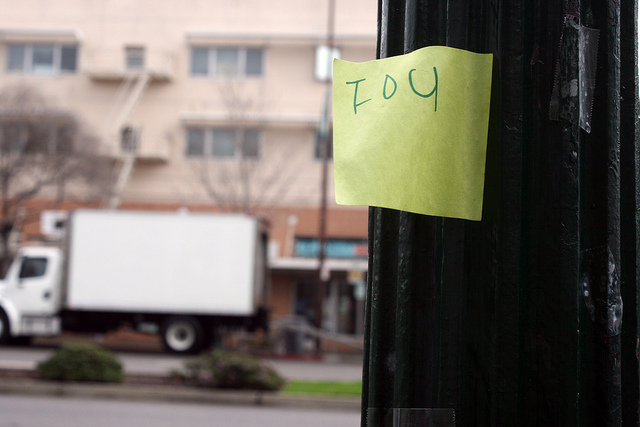 Want to take it one step further? How about an IOU for the sexual favor of his choice? You could even promise to reenact his favorite sexy scene from a movie or from one of your raunchy novels. Be as creative as you can, but only promise to do things that are safe and that you feel comfortable with.
Once your IOUs are ready, hide them away in spots where your guy is sure to find them. Tuck one inside his wallet, leave one in his car, stick one on his coffee tumbler, and if you have access to his workspace, even stash it in his drawers or his organizer. A word of warning, though—if you have IOUs that are for your guy's eyes only, make sure you leave it some place private, not, say, in his pants pocket, where it can fall out while he's in the office. Then prepare to receive a happy call in the middle of the day or an especially passionate kiss when he comes home.
These little promissory notes are a great way of breaking the monotony in your relationship and showing your guy how much you know and love him. They'll also give you both something to look forward to, as you never know when he'll claim what he's owed. As a plus, doing this might just prompt him to surprise you with his own IOUs as well!
What are you waiting for? Go on and grab that pen and paper, and write away!
Marian Bartolome
Marian is an interior designer turned freelance writer who loves exploring the world on her feet and through her Kindle. Her favorite things to write about? Travel, lifestyle, coffee, and happily ever afters.