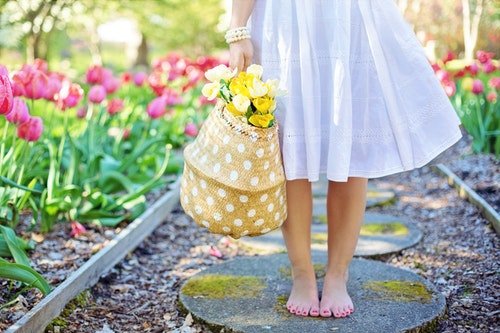 What's the one thing I hate about being a woman? Periods. Apart from catcalling, it's the only thing that makes me want to be a man.
Christmas is fast approaching and red is everywhere. If you're one of the few unfortunate ones whose cycle falls on the holidays, here are some tips to be stain-free all throughout Christmas Eve.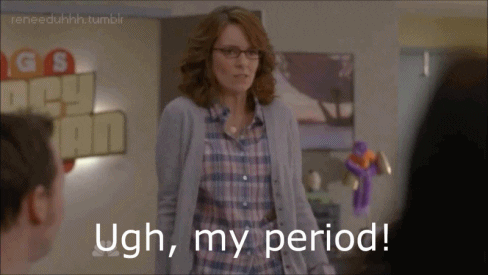 Black is beautiful, especially when you're on your period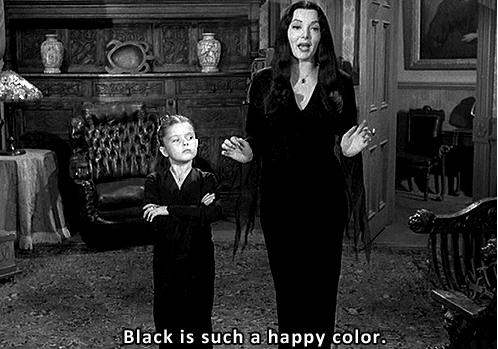 Black is a beautiful color, and I love it. But it doesn't exactly scream "festive."
The colors red (of course), green, and white usually dominate Christmas because they spark the holiday spirit. You may think that wearing red will hide the unfortunate appearance of stains, but it won't. Even denim pants can't do what black can do.
The safest route you can take to looking good on Christmas without worrying about stains is by wearing black. You don't have to pull off an all-black OOTN. It can be just your pants or your skirt.
Also, a little black dress can't hurt. If you have an LBD in your closet, now's the time to prep it if your period falls on the holidays.
You know what's the best thing about wearing black on Christmas? Black has a slimming effect, so you can dodge a few bullets of "Uy, tumaba ka!" comments from your Titas whose opinions you didn't ask.
A Menstrual Cup is Your Best Bud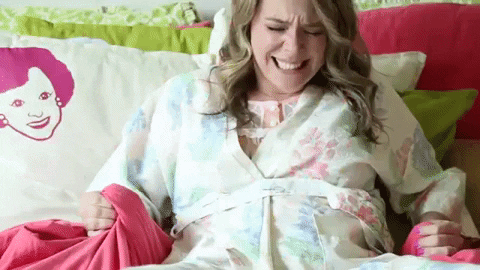 I know most Filipinas are used to wearing sanitary napkins or even tampons. So why am I talking about menstrual cups?
Menstrual cups haven't been given the recognition they deserve. I, myself, attest to the fact that menstrual cups are lifesavers — from stains, especially.
This small, flexible silicone cup can save you from a disastrous stain during noche buena. Believe me, I have tested and proven its ability.
I have one, which I've been using for half a year now. Not once did I regret making that switch. Sure, at first, it was uncomfortable, but it was totally worth it because I didn't get any stains on any of my skirts, pants, or dresses.
Not. Once.
If you want to be safe from a stain all throughout Christmas Eve, you can wear the cup with washable feminine cloth pad.  This is a good solution — and protection — for an all-nighter, especially for those who experience heavy periods.
You can wait until the party ends to check and clean your cup. Yes, that's how long it can last. But it mostly depends on the flow of your period.
"Ginger bells! Ginger bells! Ginger all the way!"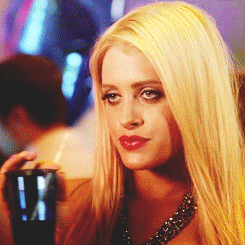 You read that right. Ginger can help you get through your cycle fast. It's a traditional remedy for inducing periods.
You might have heard this tip from your lola. This remedy, however, remains unproven, although some research about the effects of ginger on painful periods has been made.
You can do it a week before your period starts. Eating raw ginger is unpleasant, so try this remedy by making ginger tea or salabat.
Just peel and slice ginger then boil it in a pan of water for about five to seven minutes.
If you don't like the taste, you can add honey or sugar so it would suit your taste buds. Oh, and by the way, I'm sorry, but I'm not sure if ginger ale is a substitute for ginger tea. That's the tea, honey.
Christmas is a great season to spend with your loved ones. It's tough when your period falls on the holidays; as if periods aren't bad enough on any old day. But don't let your baby box and red tidings ruin the holiday spirit!
Jean Ricelle Aquino
Jean is a 23-year-old single parent who grew up in Pampanga. As a feminist, she fights against misogyny and misandry one day at a time.