Katrina Tankeh
Writes, eats, and dances with an incomparable vigor but is…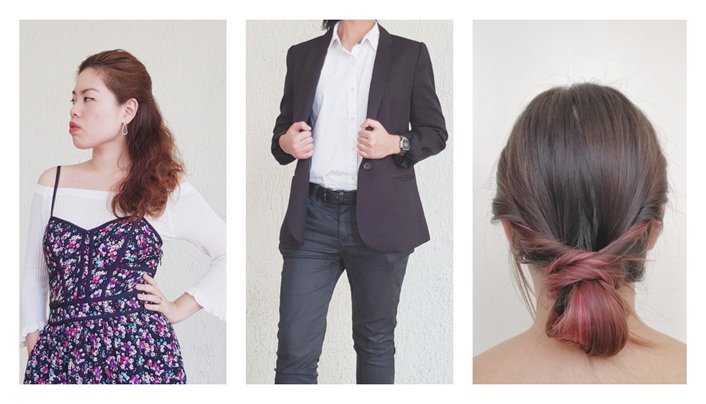 Almost every person who has gone through high school has, one way or another, experienced prom.
Hotel functions, corsages, parents driving you to the venue, a buffet, and a night of dancing. You either invited your crush as your date or you went stag and enjoyed your night with your friends. There are still photos from that evening that are either too embarrassing for you or too nostalgic that you'd give anything to relive that night again.
For working ladies like you and me, there's one way we could bring back prom: through our fashion.
We've come up with five looks that can inspire you to recreate the best night of high school at work.
The Floor-Length Skirt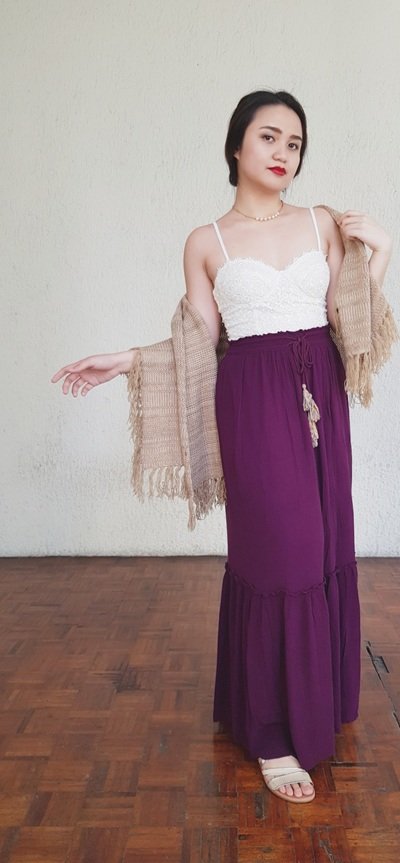 Based on experience, the Prom Queen is dressed in the longest, most elegant gown in the room. Once her name is called, she struts to the stage and her skirt trails behind her. The crown sits on her head and she shines.
Yes, I know it's ridiculous to wear a floor-length gown to the office, with all the jeepney rides you have to take and all the board meetings you have to attend. But that's why long skirts exist.
Pauline is wearing a long violet skirt, paired with a gorgeous lace corset top. Since the skirt can be a little bit dramatic, gold sandals are a perfect match. The outfit screams "Prom Queen" without really looking like a lost princess in the city a la "Enchanted."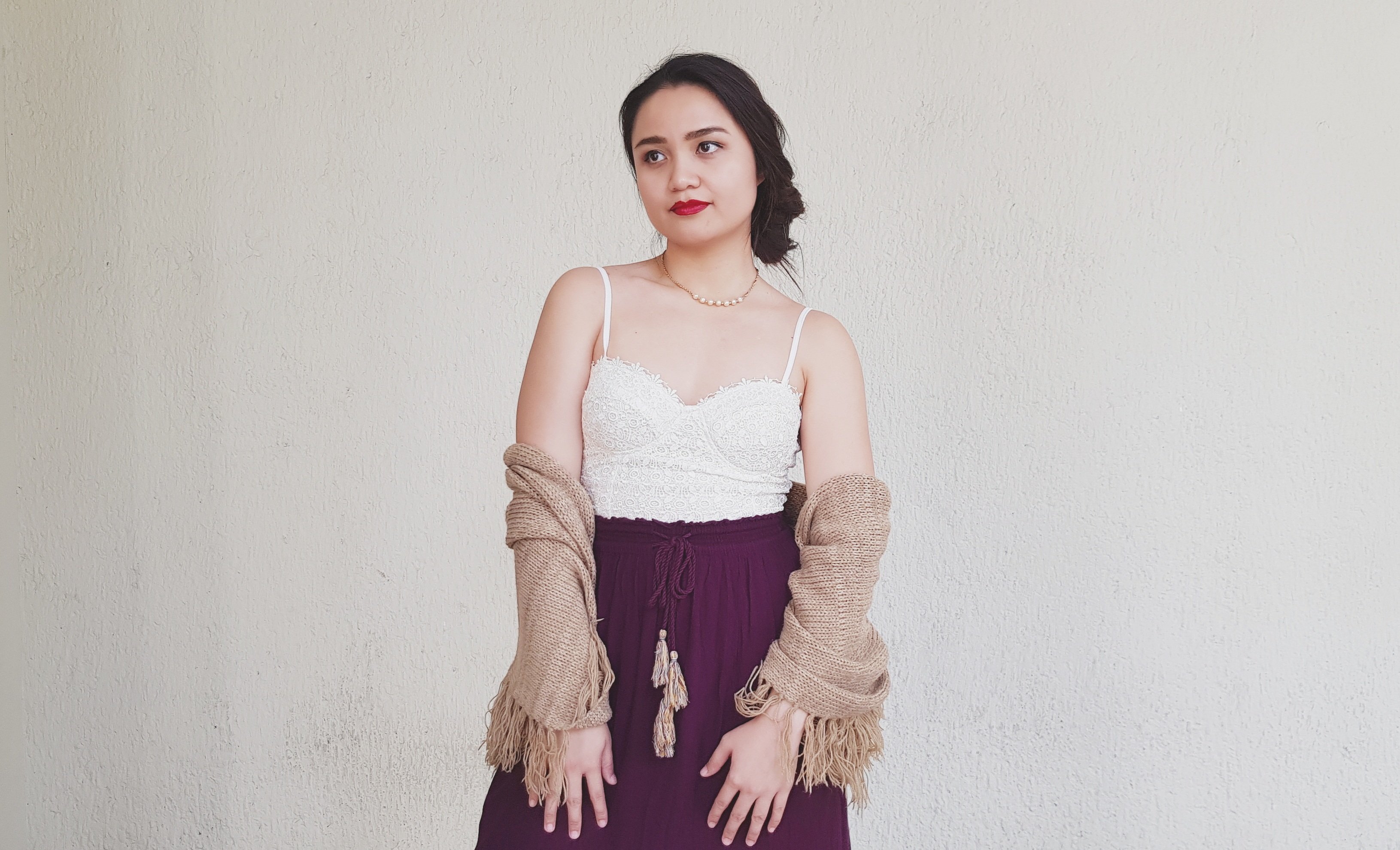 Elevate the look with simple accessories. Pauline is wearing a gold pearl necklace that complements the gold tones of her sandals. Her messy side bun and her bold red lip make this outfit pop even more. Beat the chilly office air conditioner with a knitted shawl.
The Cocktail Dress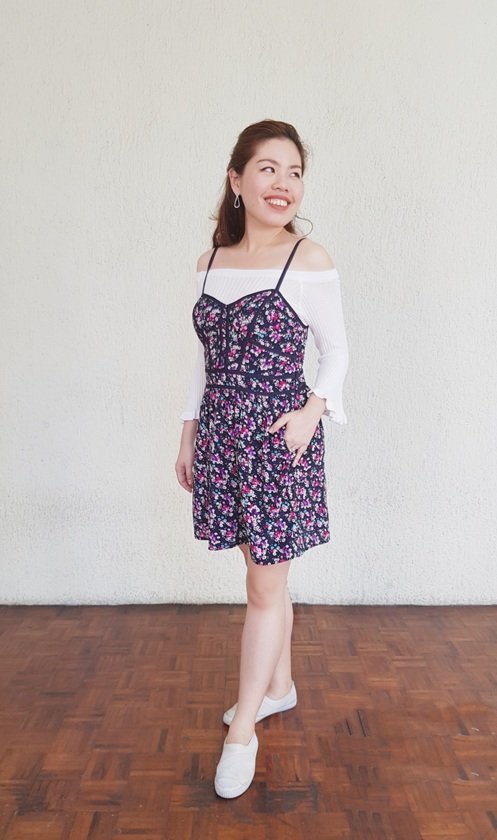 Cocktail dresses are one of the most popular choices for prom. Why? They're cute, they're comfortable, and they're versatile. They can be worn to parties, weddings,  social events – you name it.
You can even wear it to the office!
Ashley's take on the cocktail dress was to wear it over a long-sleeve off-shoulder top. This is great for dynamic and fun workplaces where you get to express yourself through your style.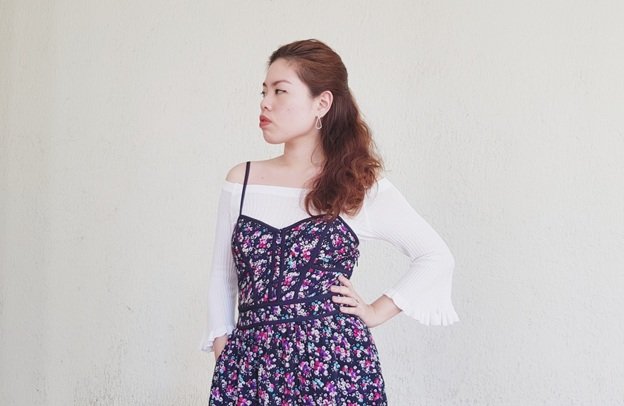 For the cocktail dress, we wanted casual but still dressy enough for a prom-inspired ensemble. Mauve lipstick, eardrop dangling earrings, and a half-updo hairstyle are the perfect match for Ashley's casual cocktail dress look.
The Classic Pantsuit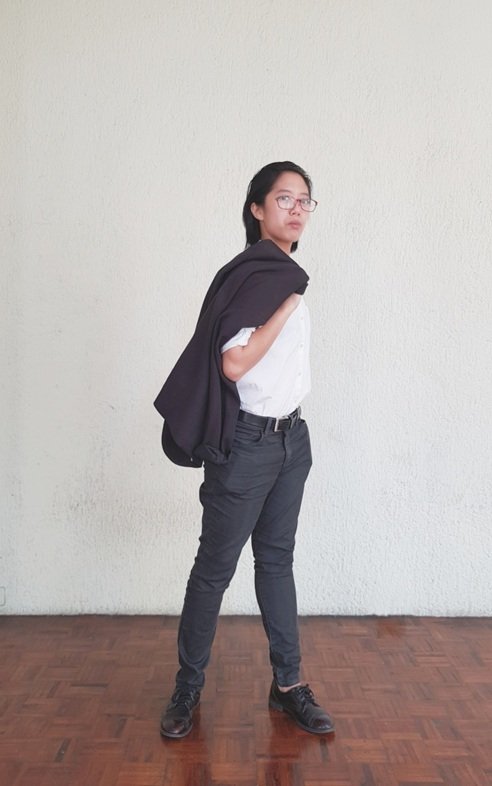 Who says girls can't wear a pantsuit to prom?
If you've watched Netflix's "Sex Education," Ola Nyman (played by Patricia Allison) stole our hearts when she went to the school dance as Otis Milburn's (Asa Butterfield) date in a sleek suit and bowtie. We all dress to impress for prom, and if you want to impress with pants, why the heck not?
For Fiona, we did exactly that. Our vision of a prom look for her was to style her in a white polo shirt, black blazer, black pants, and black leather shoes. One word: badass.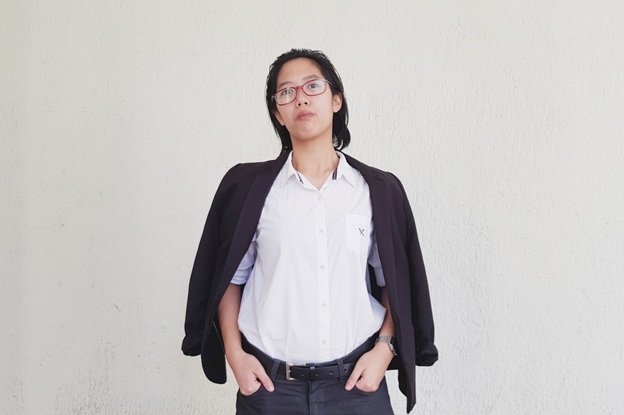 A silver watch and a Kristen Stewart-esque slicked back hairstyle will do wonders for this prom office look. Drape the blazer over your shoulders instead of wearing it for a more relaxed outfit. Turn heads all day looking fierce and ready to take on the job.
The Subtle Braid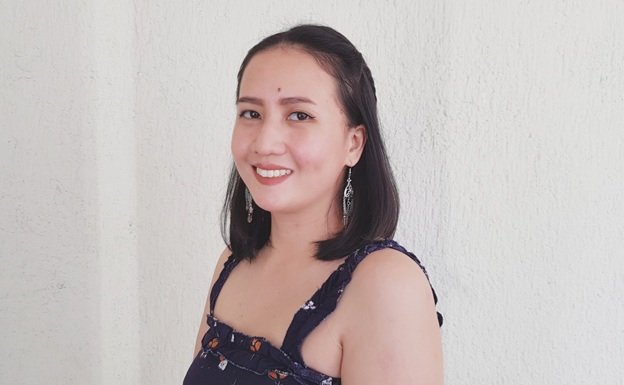 If you don't have the clothes for it, one way to look prom-ready at work is through your hair.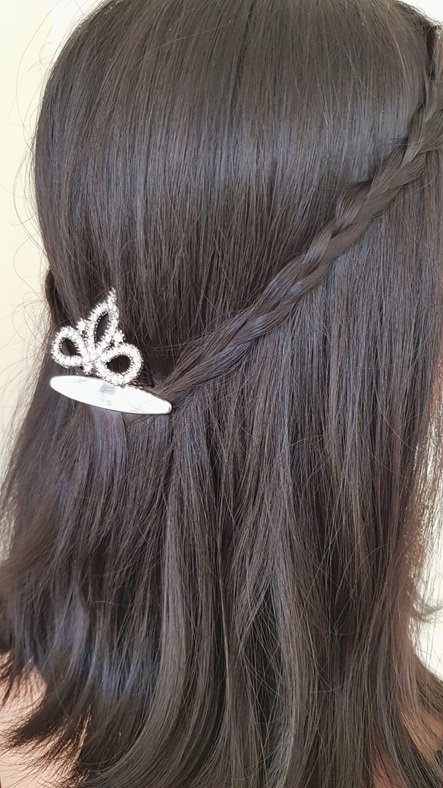 Jean dons a middle part and a small braid crown gathered at the back of her head. Braid two small sections at each side of the top part of her head then secure them with a hairpin. We also used elaborate hair accessories for this look to add a little oomph to the hairstyle.
The Prom Updo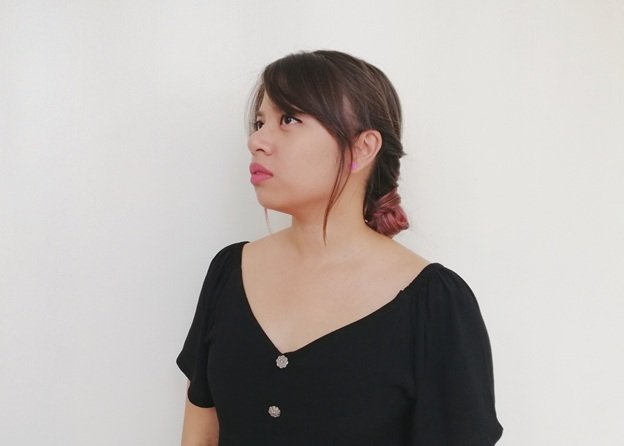 Updo hairstyles are gorgeous but can be a little time-consuming to do before work. For KL, we looked online for a quick updo tutorial that anyone can do in just five minutes.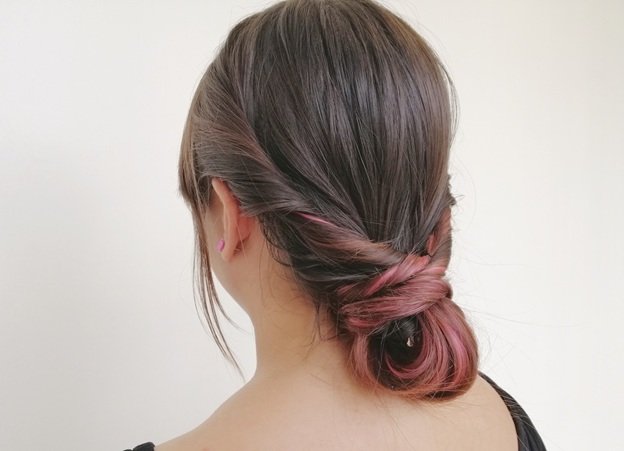 Have a box of bobbie pins by your side while doing this hairstyle. Split your hair into three sections. The middle section should be tied and twisted into a bun. Then, twist the two sections on the side until they form rolls at the side of your head then loop them around the bun you made with the middle section. Leave loose strands at the front for a slightly dishevelled finish.
You're never too old to dress to the nines. After all, I've always believed that prom is a state of mind. Why not make every work day a night to remember?
Photography: Katrina Tankeh
Art Direction: Jhun Rick Formalejo
Models: Pauline Ferraren, Ashley Petallano, Fiona Gurtiza, Jean Aquino, and KL dela Cruz
Katrina Tankeh
Writes, eats, and dances with an incomparable vigor but is only really good at one of those things.