Welp, it looks like the e girl look is here to stay.
Inspired by goth, skate and anime subcultures, this trendy look has been EVERYWHERE since it first gained popularity on the social media site TikTok. It's a fun alternative style that combines ironic and edgy vibes with cute and feminine touches.
In a previous article, we discussed the entirety of the e girl makeup. Today, we're going to talk about one of the most important elements of the look: the hair. When it comes to the e girl hair, think bleach, bright colors, butterfly clips and other '90s-inspired bangs and pigtails.
What is E Girl Hair?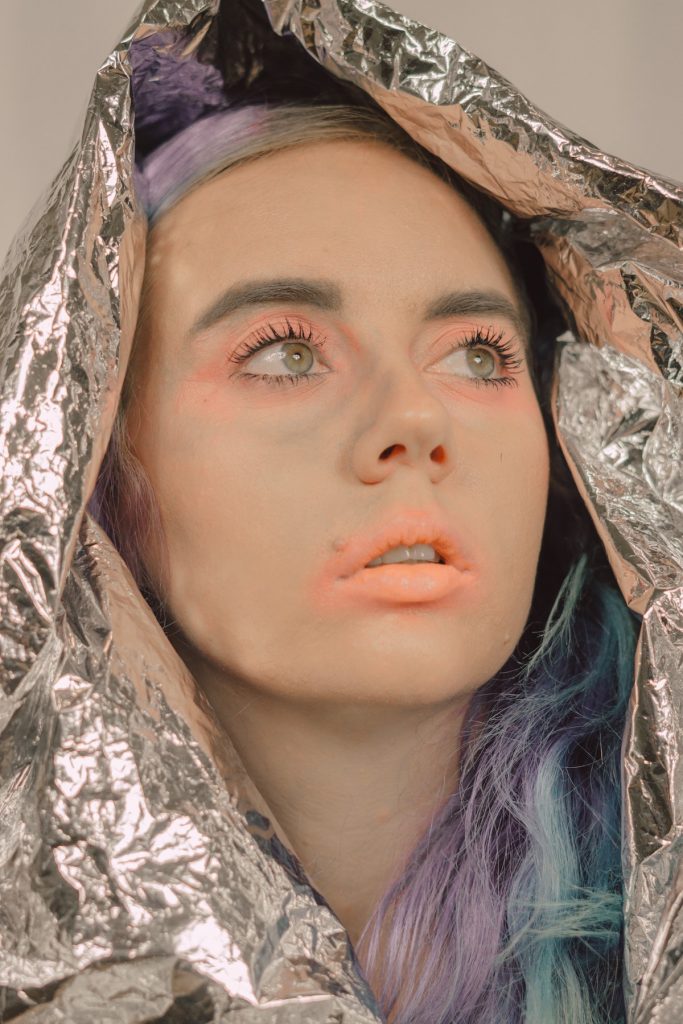 The e girl hairstyle is all about color trends and proper styling. The most popular trend is the two face-framing highlights or hairstreaks at the front of your mane. As a rule of thumb, the e girl highlights must always be in contrasting hues.
There's no such thing as a subtle highlight.
Here are some of the best e girl hair dye styles that you can try out.
Blonde highlights. One of the most popular e girl hairstyles is the chunky blonde highlights. These blonde pieces go together with center-parted hairstyles since they frame your face, making you look younger. Also, blonde highlights make a strong statement without becoming "too adventurous" with brighter colors like green or purple. So if you want to step into the e girl style but have some reservations, go blonde first.
Green highlights. If you're feeling bolder, go with the green highlights. Many celebrities like Billie Eilish and Dua Lipa go green with their highlights. After all, green hair has an alternative and edgy vibe that beautifully contrasts feminine fashion and makeup.
Pink highlights. If you're going after cute and quirky e girl look, go pink with your highlights. Depending on your skin tone, experiment with more vibrant pinks like hot pink. If you want to "stay safe," a subtle rose shade is better.
Purple highlights. Purple is the perfect color for bold and unnatural styles. Since purple has both cool and warm tones — as it is the combination of blue and red — it suits different types of skin tones. Give your purple e girl hairstyle a twist by trying a dip-dyed look and concentrate on the color around your bangs and face.
Rainbow e girl highlights. For the most playful of e girls, the rainbow style brings out a more playful and cheeky side. This youthful and cute look creates a perfect contrast with a sultrier e girl makeup like the arched brows and winged eyeliner.
Styling Your E Girl Hair
The e girl hair can be difficult to style if you stay basic with your clothes. Emphasize the contrast by "dressing more street" with your hair.
White and black clothing emphasizes the bright colors of your hair. Refrain from wearing blues or patterned clothing to avoid clashing your hair with your clothes.
How to Maintain Your E Girl Hair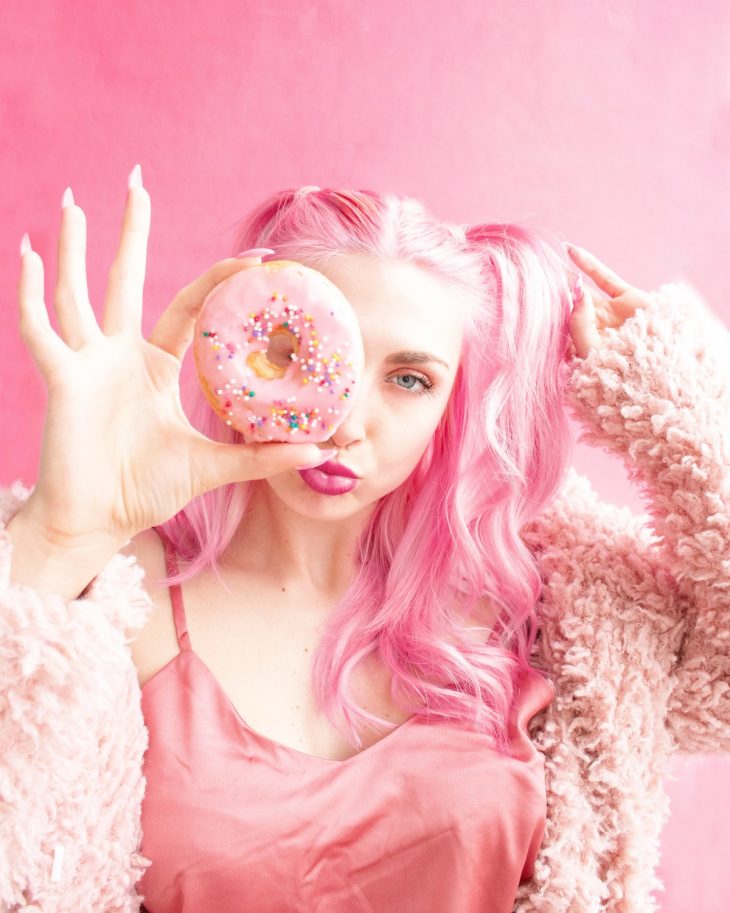 Patience and extensive hair care products are the saving graces of e girls. You'll be using more hair products than before, tons of Kerastase and Olaplex. Your colorist is probably going to suggest heat protection to prevent damage to your hair from all the dyeing. You'll also want to get a hair mask for hydration. Both brands I just mentioned provide some type of damage control.
Also, washing your hair will take up an hour since you'll wash it in steps.
The e girl hair is the cherry on top of your new aesthetic. Unleash your inner e girl by experimenting with colors, styles, and accessories.
Ashley Petallano
Ashley is an awkward potato in love with words, Kpop, and corgis. She spends her free time dancing like one of those balloon things you see in malls.