Joy Soriano
Joy has been a vegan for over 20 years. She's…
[video src="https://www.instagram.com/p/BoDbdbJgfKz/"]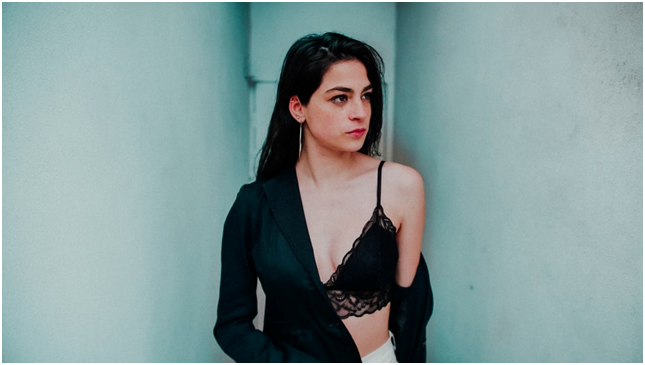 Bras used to be just functional.
For women who wanted to play sports in 14th century Greece, wrapping cloth around their breasts allowed them to move. It wasn't until the 16th to 18th century that chest binding became rigid and mandatory, with circulation-restricting corsets and girdles limiting movement and emphasizing shape. And then keeping one's breasts confined turned into a symbol of sorts.
So now bras have become tools of oppression, of control — that women should act a certain way, look a certain way to be thought of as acceptable.
Although contemporary design has given way to comfortable, breathable fabrics, some resistance is still alive.
Busting Out
This is nothing new, this resistance to wearing a bra. The anti-bra movement gained momentum in the late '60s as women protested the Miss America pageant and how it values women's bodies over their intelligence.
Contrary to popular belief, though, that protest didn't feature a conflagration of bras. The protesters did throw symbols of female oppression: mops, high heels — and a woman passing by reached into her shirt and threw her bra in the Freedom Trash Can. A small flame was ignited, but it was quickly put out.
Then the '70s came, and social activists like Gloria Steinem along with celebs, like Jerry Hall, Bianca Jagger, and Debbie Harry sported the no-bra look. In the '90s, people like Kate Moss and Madonna went about town unrestricted, like the free spirits they are.
Today's no-bra movement can trace its roots to 2012's #FreetheNipple, a push back against the censorship of women's bodies. But the heart and soul of this movement has branched out. And much like liberating your breasts from a push up bra, the no-bra movement now finds other reasons to stay alive.
From Awareness to Lifestyle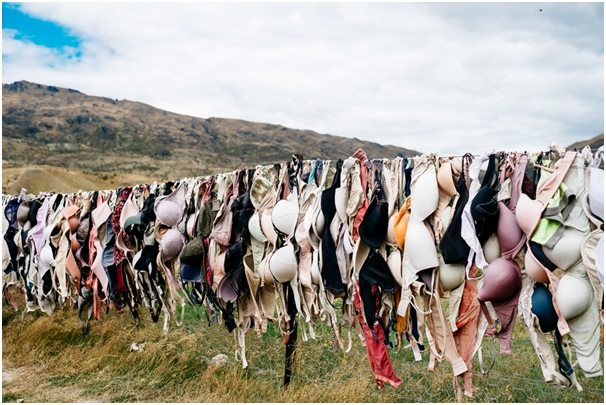 Most women forgo the bra as a way to promote breast cancer awareness. This movement is spearheaded by No Bra Day, which is on October 13, breast cancer awareness month. It's a reminder for women to keep that mammo appointment and get screened.
Other women do it because it's a quiet protest (versus the political uproar in the '60s) against consumerism, rejecting the idea that corporations are profiting off ill-fitting bras that cause backaches. Some businesses are feeling the pinch of this movement, as some brands have had to rethink their designs. They've gone from peddling bras with underwires and push-ups to unstructured bralettes.
One brand, however, is going beyond designing a line for women who want the natural look.
The Philippine Wacoal Corporation, which celebrated its 30 years in the business this year with a gala dinner and an awarding ceremony, has a line designed for women who've gone through a mastectomy. The lingerie collection, called Remamma, features a variety of bras with soft gel fillers that look like breast. The brand throws its support further for the cause by partnering with Gift2Life and Soroptimist International of Ortigas and Environs. Wacoal is pitching in to raise breast cancer awareness through community education and advocating early detection under its Keep Abreast program.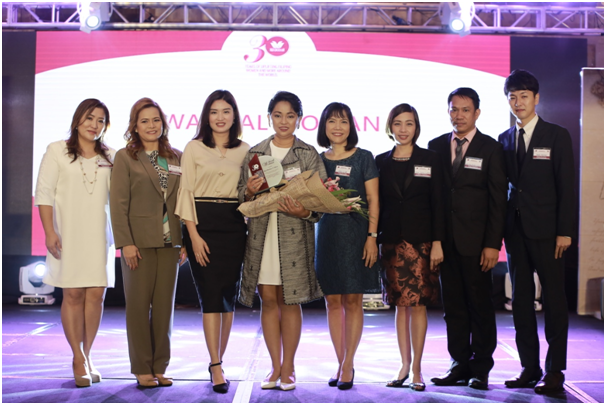 At the other end of this no-bra spectrum, lies the need to take on a certain style.
Because some clothes just fit better when women are free of underwires, push ups, or even bralettes. Just let the ladies breathe, as many celebs proclaim. You can count Selena Gomez, Bella Hadid, and Kendall Jenner as some of the more frequently seen braless celebs.
So what would we do without bras?
The same things, really. If this whole trip down protest lane has given you anything, it's that we can pretty much function with or without anything strapping down our boobs. When we do wear it, it's not because we're giving in to "the man" and the double standards. Because much like high heels and makeup, deemed as "tools of oppression" in the late '60s, the bra is a personal choice.
Joy Soriano
Joy has been a vegan for over 20 years. She's done a wide range of stories for magazines, from music and movies to business and culture matters. She continues to write professionally to this day — like, right this very minute.