Katrina Tankeh
Writes, eats, and dances with an incomparable vigor but is…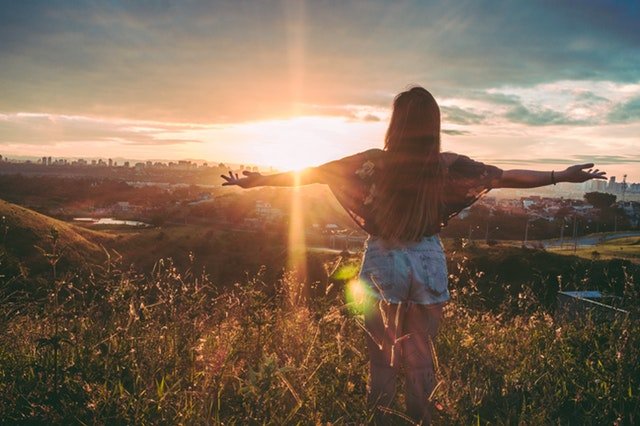 Don't get me wrong: I love bras. Wearing cute underwear gives my confidence a little boost when I need it. I like the idea of walking around in cute, lacey lingerie without anyone knowing.
My sentiments toward bras, however, take a sharp turn as the day ends.
By the time I get home, a bra is the last thing I want on my body. There's nothing more satisfying than feeling those pairs of tiny metal hooks parting from each other, allowing your breasts to breathe after hours of suffocation.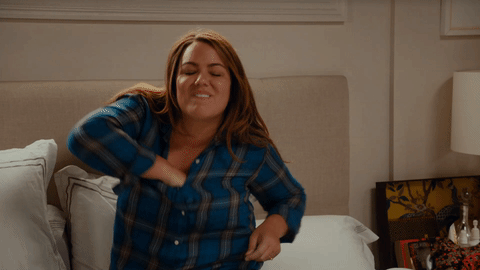 As cute as bras are, there are days I'd rather not put one on at all. But if they're so uncomfortable, why did we start wearing them anyway?
A Brief History of the Bra
One of the earliest sightings of the bra was on a wall painting of two female Minoan athletes during the 1300s. They both wore bandeau-like tops made from what looked like sheath fabric for support while playing sports.
A century later and the ones after, the bra disappeared entirely from women's closets (yay!). The corset and the girdle became the chosen undergarments, shrinking waists and lifting breasts upward for a fuller, rounder shape (no!). Although it sounds like a pain, the body-cinching method of covering yourself up was the norm for women at that time. Sad, but true.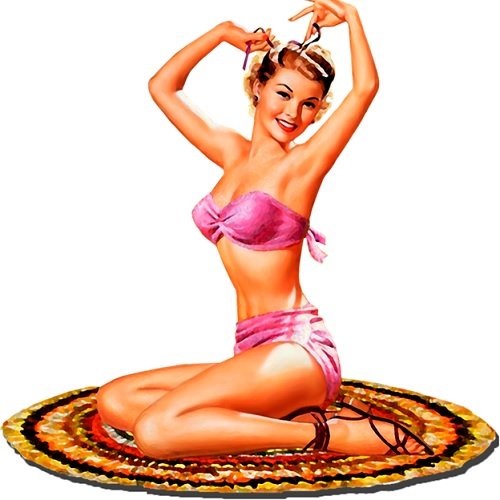 In 1869 France, the corset was split into two separate undergarments: the lower part, for the waist; and the upper part, for the breasts. But it was only in the early 20th century when bras were sold without the corsets.
The word "brassiere" was then coined by Vogue in 1907, giving birth to a new era of women's underwear.
Bra Politics
Throughout the years, the design of the modern bra has evolved from the backless brassiere to cupped bandeaus. But despite the constant innovation, women still weren't happy about having to cover up their breasts.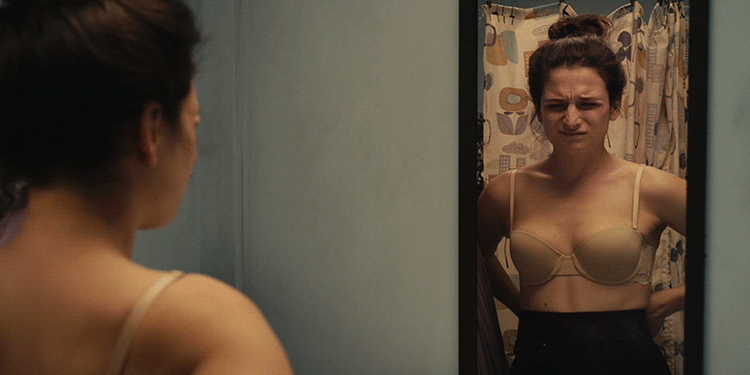 In 1968, a group of feminists protested during the Miss America pageant, and deemed bras as "instruments of female torture." Although big bra chains like Victoria's Secret and La Decollette became extremely popular years after, many women still hold the same sentiment of wanting to go about their day bra-less, even for just a little while.
Your Guide to Going Bra-Free
Yes, there's definitely a way you can do it, even in a slightly conservative country like ours. Here's how:
The Black Undershirt
Just like the LBD (little black dress), the black undershirt is a woman's essential wardrobe piece. When I don't feel like wearing a bra, I slip on a black tank top with moderately thick cotton fabric. It gives me the support I need without worrying about wardrobe malfunctions throughout the day.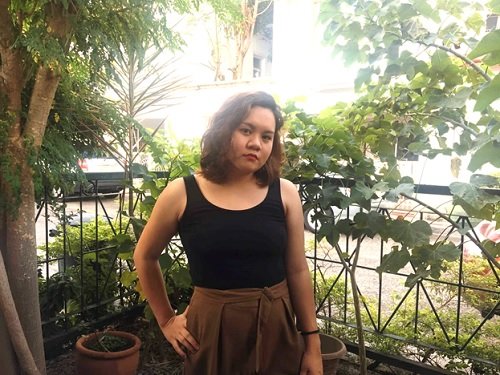 One way you can dress up a simple black undershirt is to wear it with high-waist trousers. Elevate your look with heels and bright red lipstick so you look polished and fancy.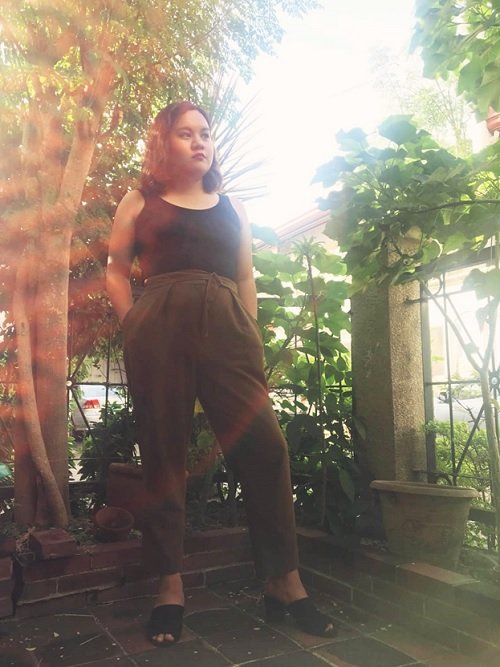 Layers and Accessories
Take it a step further by adding a coat over your outfit. If you're feeling a bit self-conscious about your bra-lessness, wear chunky accessories to camouflage your top.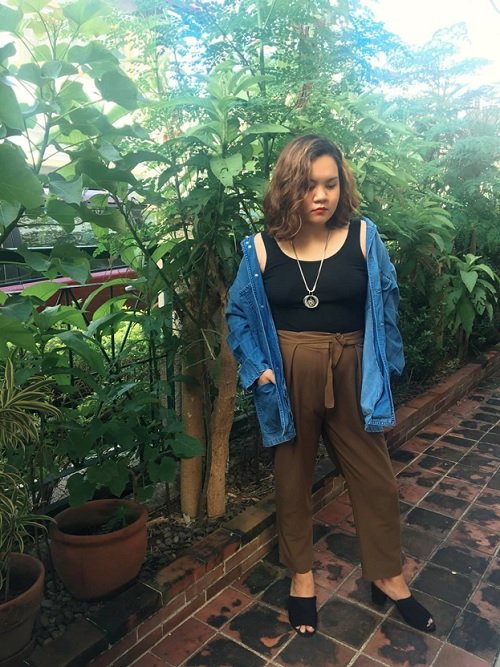 Thick Sweater
Another way to keep your girls free while staying comfortable is by wearing a thick sweater (or two). Sweaters are really good at hiding the contours of your body, which means they're also great at keeping your breasts hidden.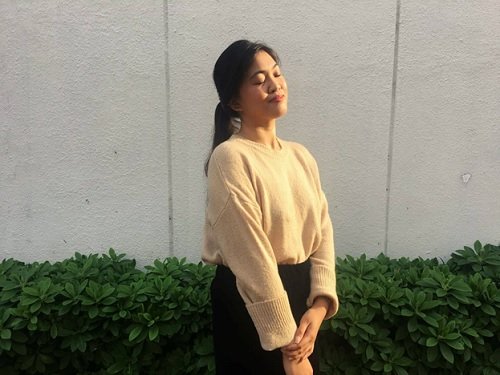 Bralette
You might call this cheating but I promise you, a bralette is waaaaay better than a bra.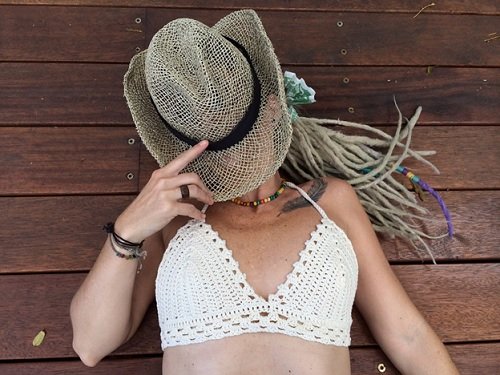 First of all, there are no cups and wires to a bralette. They are tinier tank tops that are designed to hold up your girls without suffocating them. Plus, they're really cute!
Wear a bralette underneath a flowy top. If you're going for a daring and sexy look, let your bralette peek a little.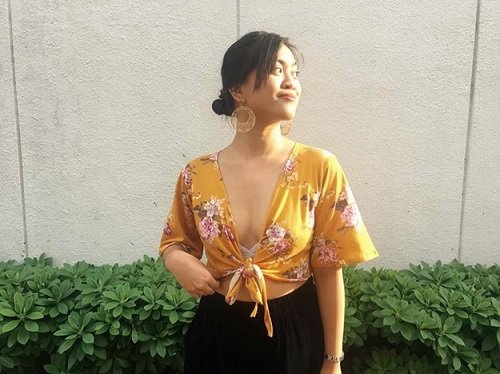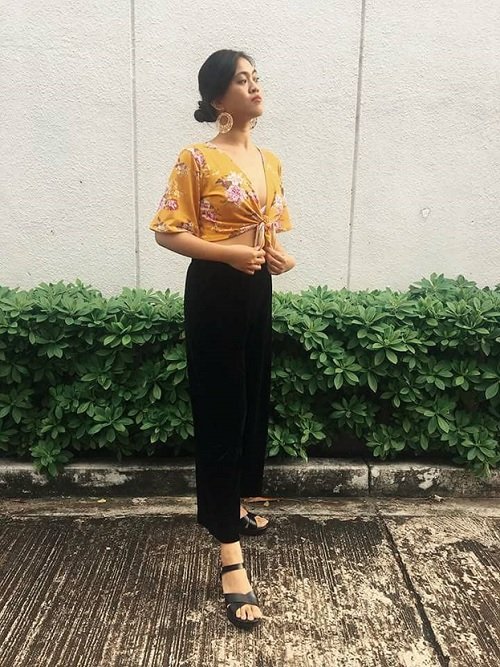 Hopefully, the Philippines will soon become a place where women could freely strut around bra-less and no one would bat an eye. 'Til then, use these tips and take control of your day free from the brassiere captivity.
Katrina Tankeh
Writes, eats, and dances with an incomparable vigor but is only really good at one of those things.