Charlene Owen
Charlene works for a popular greeting card company, hoping that…
Everyone appreciates extra moolah, especially those whose day jobs barely cover their monthly expenses. If you're one of those people looking to earn a little additional cash or if you've had enough of the corporate world and want to be your own boss, then here are five places where you can start your freelancing career.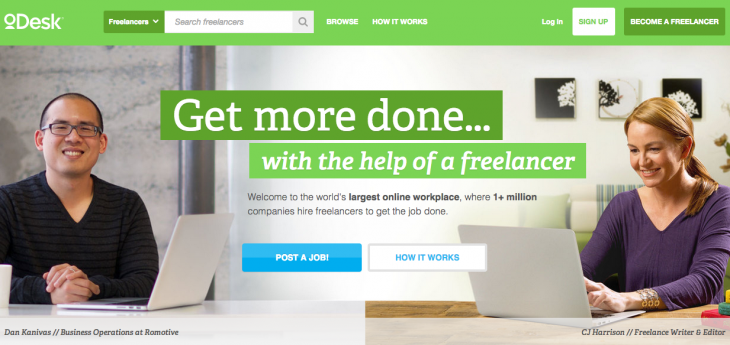 oDesk is a great option for newbies. It has openings not just for writers and designers, but also for an entire spectrum of services such as administrative support, software development, and even business planning. oDesk is known to provide great protection to those who hire and those who get hired, so you don't need to worry about having clients suddenly disappear when the bills arrive.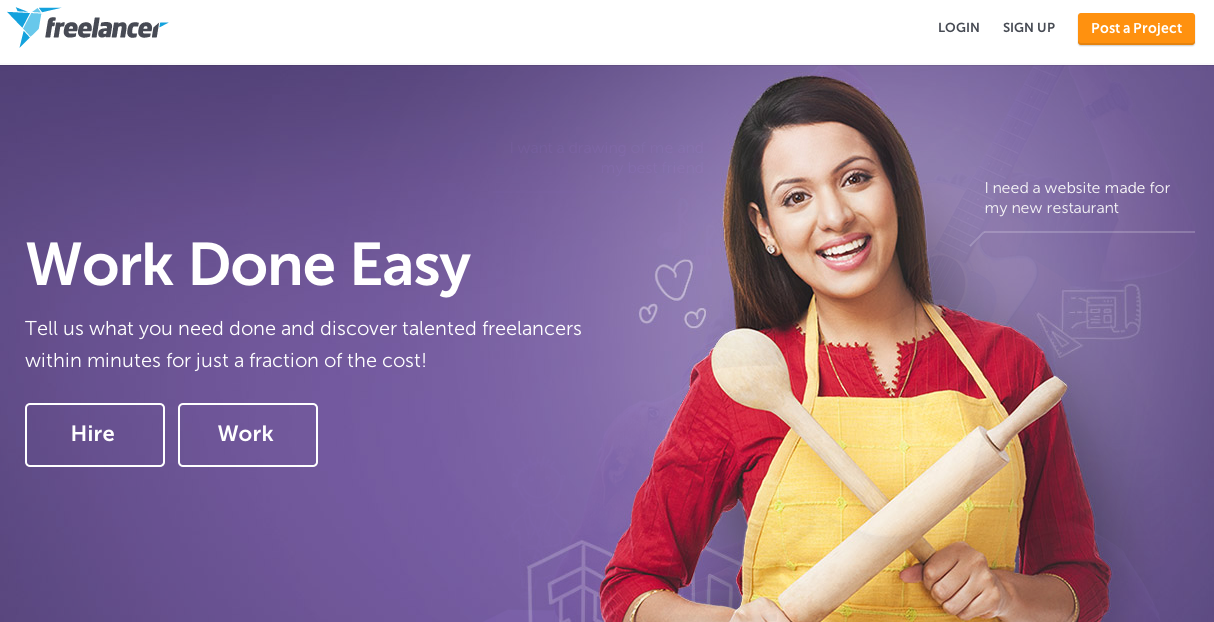 Freelancer was launched back in 2003, making it a well-trusted veteran in its field. Signing up is fast and easy, and you can immediately submit your application to one the many projects posted on the site with no hassle. If your price and your portfolio meet your client's specifications, then the project will be awarded to you. Many of the job offers available on Freelance require the expertise of designers, developers, writers, and marketers.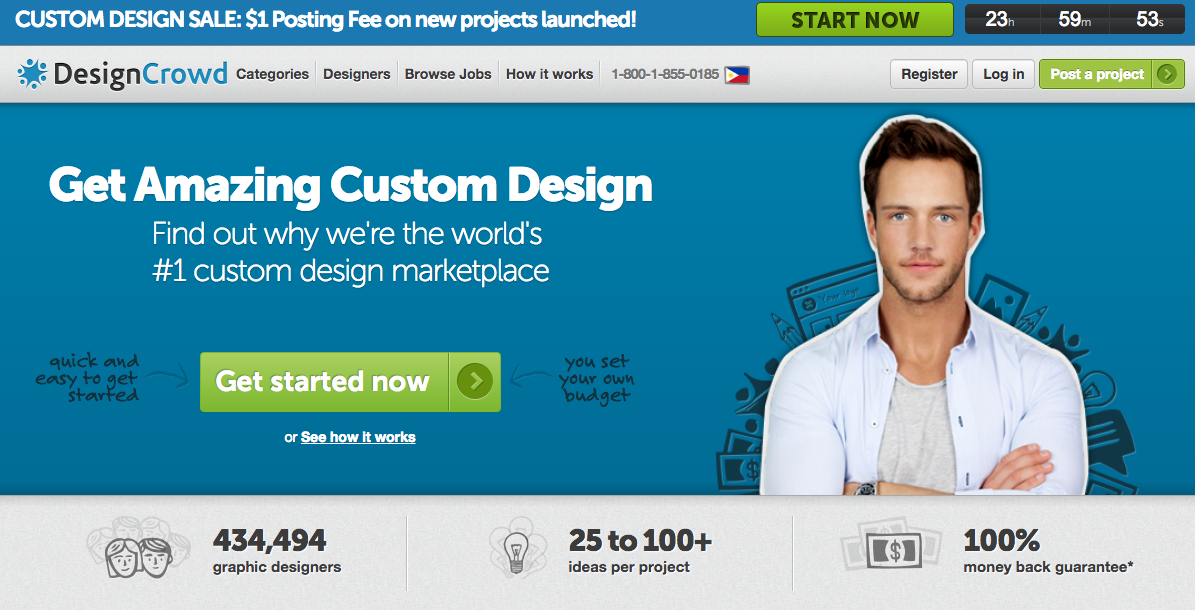 Design Crowd is place best-suited for graphic and web designers who enjoy a competitive working environment. Powered by crowd-sourcing, you'll need to go head-to-head with other applicants to be awarded a project—kind of like an ad agency pitching to a client. The nice thing about Design Crowd is that it pushes you to be more creative, which results in a better, more professional portfolio that you can use in other freelancing platforms.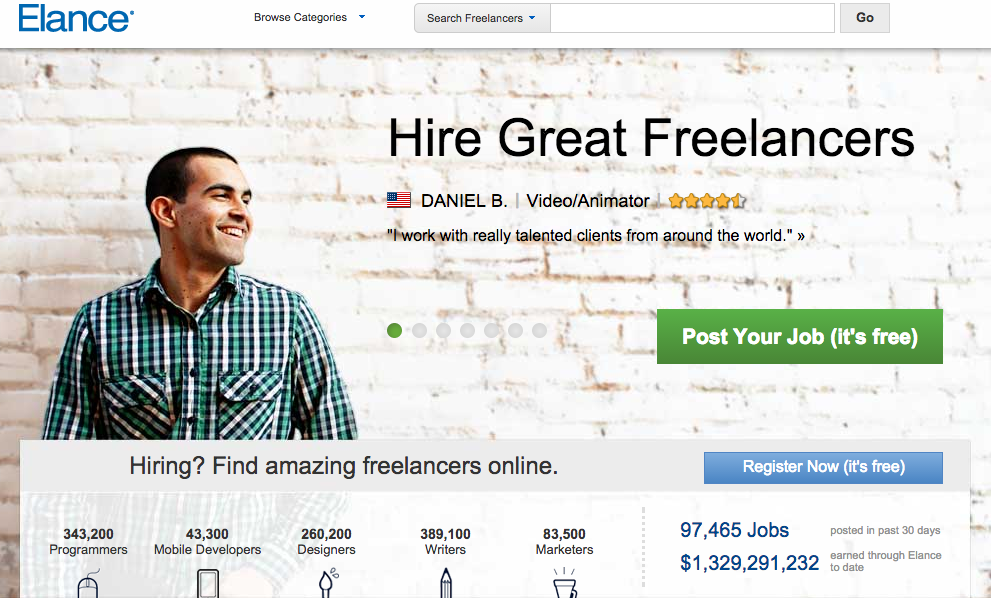 eLance has one of the biggest pool of freelance jobs online, probably owing to it being established in 1999. According to the site, it has earned part-timers $1,329,291,232 to date, with 97,465 jobs posted in the past 30 days. Big companies such as Mozilla has taped many eLance talents through the years, which says a lot about the quality of clients that it caters to.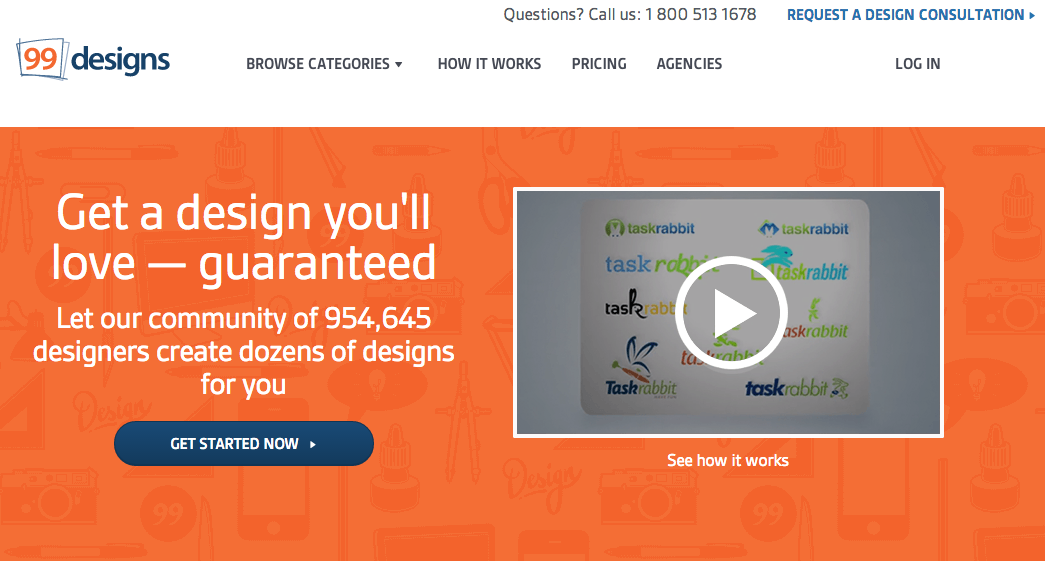 Another great place for freelance graphic, web, packaging, and mobile app designers, 99 Designs is crowd-sourcing site that encourages freelancers to join "contests" wherein the design that a certain client likes best wins the prize. Yes, not everybody gets picked, but like Design Crowd, 99 Designs can help you build a great portfolio and gain a lot of practice.
Charlene Owen
Charlene works for a popular greeting card company, hoping that what she writes makes some big, burly man somewhere cry. She's into MMA, and when she's not watching armbars on YouTube, she also writes for a tech blog or naps with her cat.