https://www.instagram.com/p/BnEdDephTS8/
https://www.instagram.com/p/BnrE9q5BrLc/
https://www.instagram.com/p/BoRsNfwFiYH/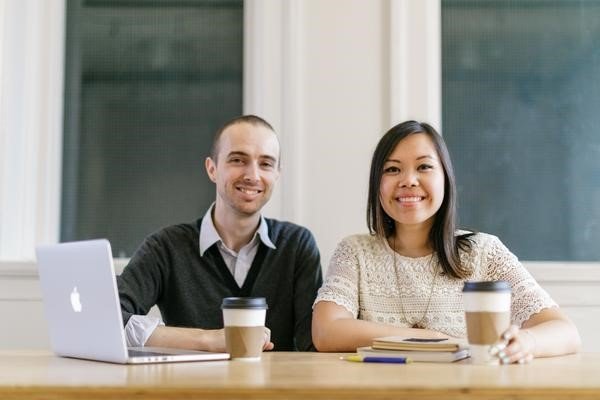 Cambio & Co. is out to change the way things are done. Think "contemporary, conscious fashion made with Filipino soul." The company showcases pieces designed and handcrafted only by talented Filipino artisans in the Philippines.
Talk about makabayan all the way.
But before getting a glimpse of their amazing and sustainable products (you read that right), let's get to know more about the people behind Cambio & Co.
Ditching Cambio Market to Cambio & Co.
Cambio and Co. checks out local events, like the Artefinoph, an annual fair featuring the best homegrown brands, to discover their next best find Photo from Cambio & Co.
Cambio & Co. was formerly Cambio Market. Gelaine Santiago, a Filipina from Bulacan, and Jérôme Gagnon-Voyer launched it in 2015. The new world of entrepreneurship, travel, and ethical business fascinated the Toronto-based entrepreneurs.
They only wanted three things: (1) empower people to live more meaningful lives, (2) help ethical brands grow, (3) and share the stories of artisans and enable them to change their situations.
But what they saw in the Philippines inspired them and led them to believe that the country was more than just a beginning. Their journey was hard, but saying "no" to the status quo made them realize this: Gelaine and Jérôme love the Philippines.
Collaboration Among Pinoy Artisans
A loom weaver for Muni Muni Studio Photo from Cambio & Co.
"We loved the stories coming from this country… We loved how eyes would light up when we told people in North America that this bag was hand-woven in the Philippines, or this piece of jewelry was made in Davao, or one is made from banana fibers…we could go on," they shared.
After becoming friends with some Filipino brands and Pinoy artisans, the company ditched Cambio Market and became Cambio & Co, a platform to connect the world with the Philippines' most innovative and impactful brands.
It took Gelaine and Jérôme two and a half years of struggling and confusion and late-night identity crises to figure it out.
But as the two shared, "Now that we've finally arrived here, we're home."
"Empowerment is You" as a Mission
Eco-friendly. Locally-made. Artisanal. Cambio & Co.'s products aim to help you make informed choices as a consumer Photo from Cambio & Co.
Cambio & Co. is all about empowerment. The company stands by the mantra "Empowerment is You."
Gelaine and Jérôme explain, "'Empowerment is You' stands for empowering yourself as a consumer while working together to empower the entrepreneurs and the artisans we work with."
It's exciting to buy pieces designed locally and made by small community artisans in the Philippines. Many of them have been practicing their craft for generations. What's more, they locally source their materials as much as possible.
On ethical production, Cambio & Co. believes in fair employment, dignified working conditions, and minimizing negative environmental impact. Gelaine and Jérôme explain that their goal is to let artisans become self-sufficient through economic and social empowerment.
The company also intends to preserve Filipino culture by fusing modern designs with Indigenous traditions. Respect for culture comes in maintaining the integrity of the craft and the community from which it came.
The bottom line is Cambio & Co is on a mission to showcase the goodness being fostered within the islands of the Philippines. Their vision, now a reality, is something we Filipinos can be thankful for.
The Partners
Cambio & Co. works with the most innovative and impactful brands from the Philippines. Each partner has committed to quality, ethics, transparency, and beautiful Filipino craftsmanship.
Olivia & Diego Upcycled Jewelry – Reducing textile waste with upcycled jewelry.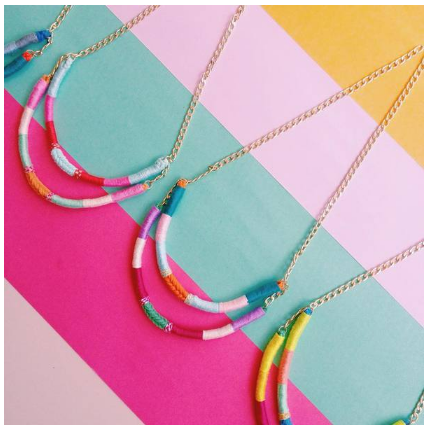 Akaba – Celebrating Indigenous craftsmanship with soulful bags.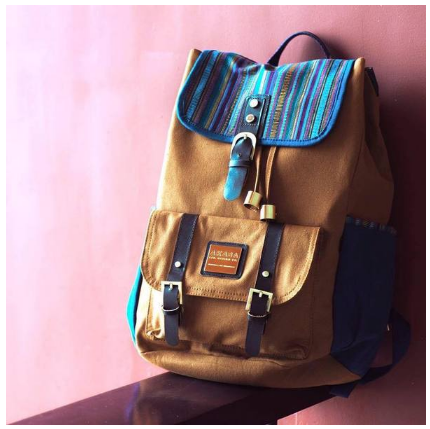 Rags2Riches – Changing lives with joyfully-woven fashion accessories.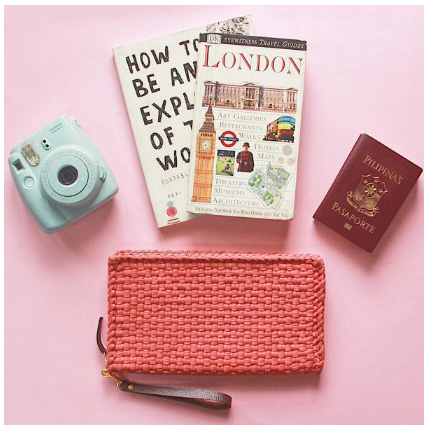 Anthill Fabric Gallery – Reviving Filipino weaving culture through fashion woven across Luzon, Visayas, and Mindanao.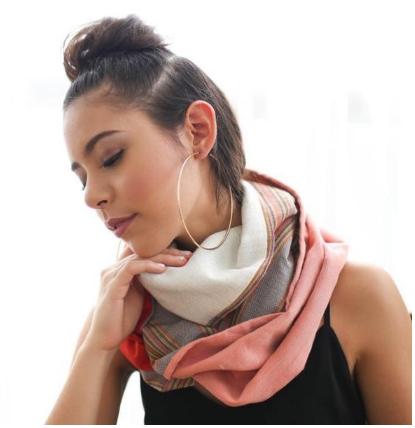 Island Girl – Showcasing Filipino materials and craftsmanship with natural jewelry from the islands.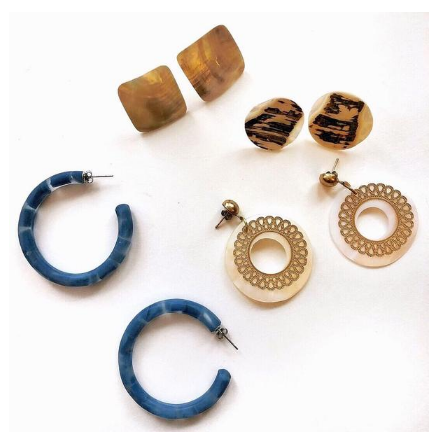 Vela Manila – Blending tradition and modernity with Filipino goods.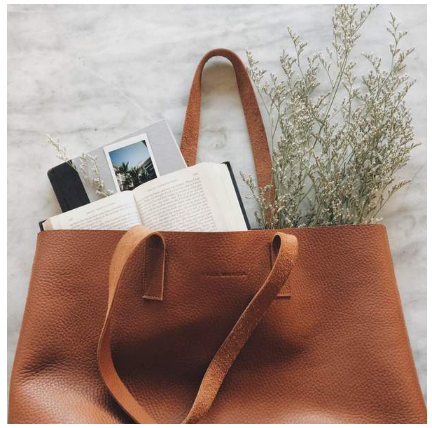 Habin – Creating space for tradition every day.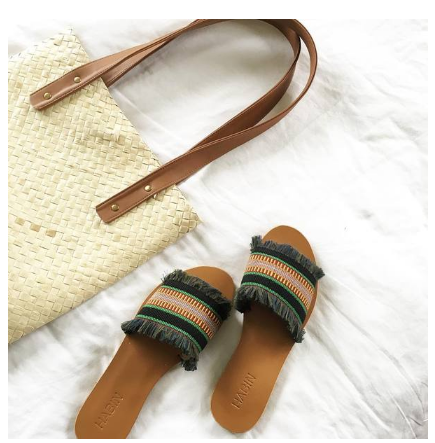 Nawa – Unique, handcrafted jewelry with a nod to the T'boli peoples.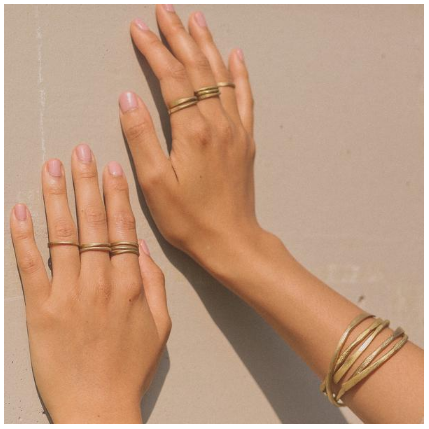 Amami – Honoring pre-colonial heritage through traditional Filipino jewelry.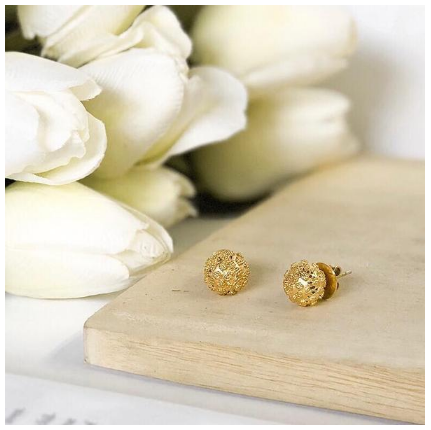 Gouache – Showcasing Filipino craftsmanship with waxed canvas and leather.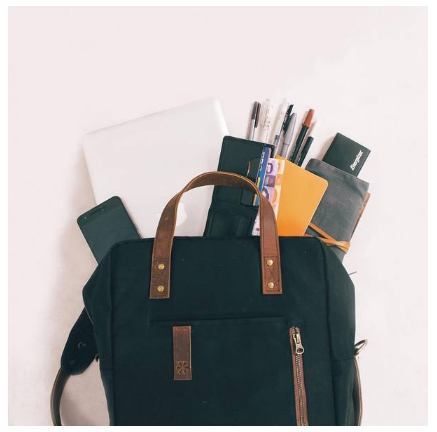 Tayo – Empowering survivors of sex trafficking with handcrafted jewelry.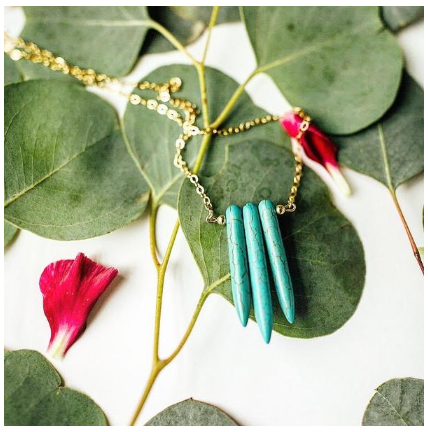 "We wanted to help people see that the world would be different," Gelaine and Jérôme shared.
Here's a company that showcases the fashion "of the Filipino, by the Filipino, for the Filipino."
While a business, Cambio & Co. exists to change the world, not just for future generations, but for this generation.
Jean Ricelle Aquino
Jean is a 23-year-old single parent who grew up in Pampanga. As a feminist, she fights against misogyny and misandry one day at a time.