Karess Rubrico
If she's not writing, Karess reads, paints, laughs with her…
[video src="https://www.instagram.com/p/Bc7Fzr2h3P3/?taken-by=velamanila"][video src="https://www.instagram.com/p/BTaba4TBnPh/?taken-by=velamanila"][video src="https://www.instagram.com/p/BbguhrHB40N/?taken-by=velamanila"]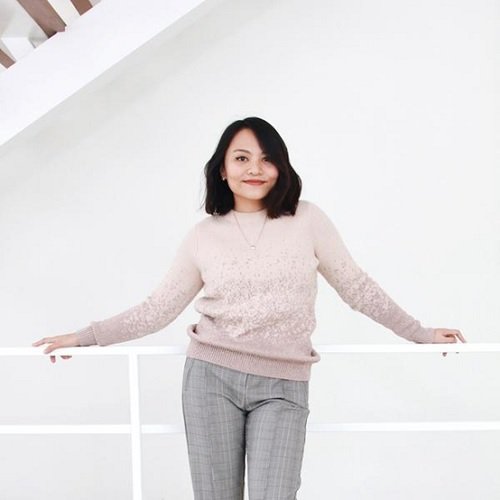 Weaving traditions speak of our nation's cultural narrative. Maura Alvero, the young entrepreneur behind Vela Manila, has made it a mission to combine Filipino culture and storytelling with modern craftsmanship and ingenuity.
"I've always been attracted to native materials and modern art," Maura shares. The idea of weaving together Filipino culture through textiles, products, visual arts, and collaboration served as an inspiration for her to jumpstart Vela Manila.
Local Ingenuity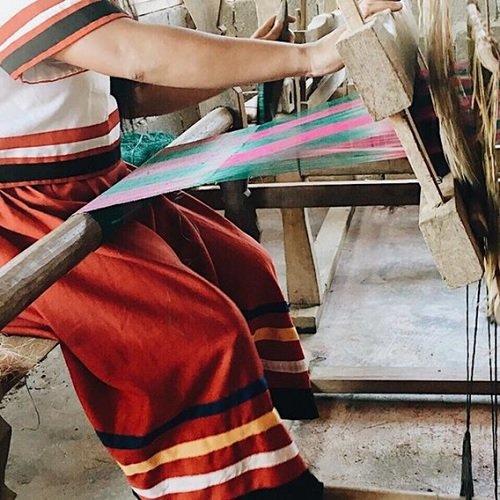 Through Vela, Maura has made it her goal and mission to create a platform for Filipino artisans and crafters, showcasing the fruits of their craftsmanship. Vela's products combine traditional Filipino weaves with modern designs.
Since Vela's inception, Maura has collaborated with different weaving communities in partnership with ANTHILL (Alternative Nest and Trading/Training Hub for Indigenous/Ingenious Little Livelihood seekers), a socio-cultural enterprise working to preserve local weaves through modern and zero-waste design. Maura has visited each weaving community and tribe with the intent of understanding their context and culture; each piece, after all, tells the story and heritage of a people.
Vela, according to Maura, aims to create a platform for these communities by re-introducing and highlighting the traditions of each indigenous tribe to the present generation, and generations to come.
Maura has also worked closely with a family of bag makers and craftspeople from Marikina who design and assemble these pieces together. She discovered the right bag makers after searching for the right manufacturer who could capture her vision — and they eventually exceeded it.
"There are so many undiscovered yet skilled craftspeople who reside in the heart of our cities," Maura says. "It is imperative for us to highlight the stories of the people behind our products: their story, groundwork, artistry, and vision."
Loose Threads
Businesses are not short of obstacles, and Maura has experienced a handful of her own. Building a new venture from the ground-up was a challenge in itself. Vela began as a partnership with a college friend. Since then, Maura has taken on sole proprietorship of the brand.
"I learned to create structures and systems that worked for Vela, as I discovered that every venture is unique," Maura reveals. True to her highly collaborative nature, Maura also sought mentors to give her guidance and wisdom in navigating through the bumps in the road.
The rising cost of materials is one of the difficulties any small business faces, while maintaining profitability and remaining price competitive.
Maura sees to it that she provides her clients with proper costing and transparency with design and labor prices, ensuring that costs are justified well. "[My customers are informed] where the materials come from and the process of making the products."
Weaving It All Together
What will Vela look like in the next few years? "We hope to build a bigger platform for different tribes, communities, designers, and storytellers," Maura says. What began as a hope and an idea has become tangible.
Through Vela, Maura has not only created a venue to showcase Filipino culture through art. She has also provided a livelihood for Filipino tribes and craftsmen, and a venue to preserve their heritage through Vela's products.
Filipino culture and artistry lives on and will continue to live on, through entrepreneurs like Maura.
Know more about Vela Manila by visiting their official website, or follow them on Instagram.
Karess Rubrico
If she's not writing, Karess reads, paints, laughs with her friends, or takes photos of stray cats. Currently, she holds a healthy obsession for washi tape and bullet journalling.