Daphne Bual
A lover of stories, parks, animals, rainy days, and hot…
Men make up the majority of the highest national positions in the world, but these women leaders have proven themselves more capable in responding to the crisis and combating the spread of the novel coronavirus.
These women have caught the attention of the international press because of their quick responses and their enviable results. But far from turning this narrative into a battle of the sexes, let us focus on the qualities that stigmatizes women (e.g., emotional, overthinkers, domestic in our decision-making) because it now appears that the very qualities that make women nation leaders an anomaly (still, despite the leaps we've taken on gender equality) are the very reasons some countries are succeeding at beating COVID-19.
Here are today's women leaders you should get to know.
1. Prime Minister Jacinda Ardern, New Zealand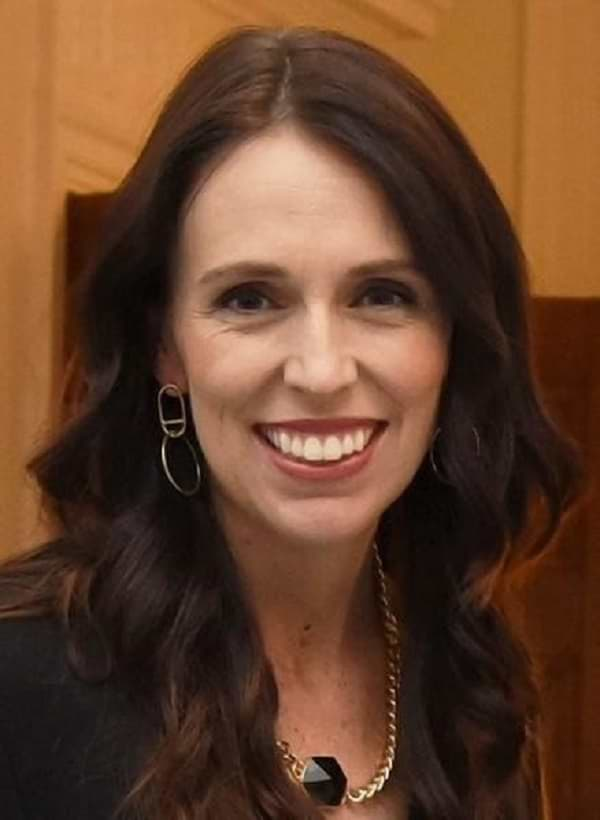 In 2019, Prime Minister Ardern appeared in "The Late Show" hosted by Stephen Colbert. Marveling at the fact that New Zealand's highest official is picking him up and chauffeuring him from the airport, Colbert asked if he is keeping Ardern from her more important duties. Her response?
"I'm a woman. I multitask."
A sentiment shared by mothers and career-driven women around the world, the prime minister's words reflect her leadership approach during the COVID-19 pandemic. Rather than befuddle the public with political and economic dialogue, she brought the discussion down to the homefront and got realistic and candid with the public on what to expect from her administration's response measures.
Rather than speak to the press from a podium, she held Facebook Live chats from her own office and home (at one point, she appeared in casual home wear after tucking her daughter to bed). She keeps these communications informative, but also informal enough that people relate to her on a personal level.
For instance, she described the unique nature of the virus, that it can cling on objects and survive for 72 hours or longer, hence the need for a lengthy quarantine. She added that it's unlikely for positive results to take effect immediately. "So don't be disheartened [if the curve doesn't flatten immediately]," Ardern said. 
A Compassionate Perspective
The most striking of Ardern's methods is the perspective she urged Kiwis to take.
Rather than being fearful of getting infected, she urged people to think that they could be responsible for infecting others.
This culture of empathy, along with some quick and decisive countermeasures (New Zealand was among the first to ban international travel and implemented a nationwide lockdown while their confirmed cases were still in the single digits) had proven effective.
As of June 14, New Zealand has zero new cases for 23 consecutive days. The total number of confirmed cases stay at 1,154 and deaths at 22.
2. President Tsai Ing-wen, Taiwan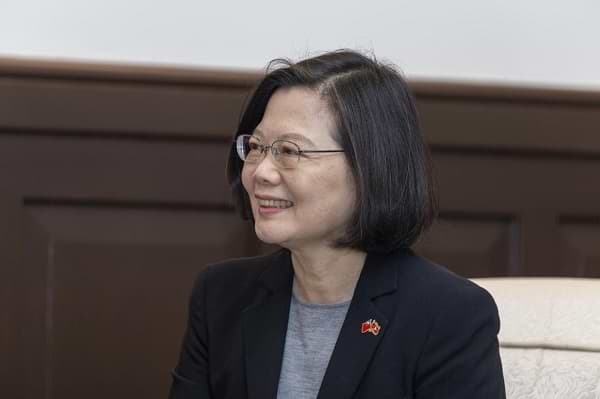 As she got more international attention, Prime Minister Ardern was quick to shine the light on Taiwan for setting an example in the fight against coronavirus. At the helm of Taiwan's (early!) success is President Tsai Ing-Wen.
Taiwan is only 180 kilometers away from China and numerous flights cross between the two countries daily. In spite of this, Taiwan became the first to succeed at containing the coronavirus. For context, Taiwan and Australia both recorded their first confirmed COVID-19 cases on January 25.
By April, the number of cases in Australia shot to 5,000 whereas Taiwan's stayed at under 400.
Immediate and Decisive Action
Like Ardern, Tsai did what the United States and other European nations did not: she immediately deployed preventive measures when intelligence reports still hinted at the potential of the coronavirus. Those measures included temperature checks in commercial aircraft, mandatory quarantine for high-risk travelers, and travel restrictions to and from China. 
Her government's early and decisive response resulted in one of the most successful campaigns for the containment and elimination of COVID-19 on a nationwide scale: Taiwan only ever had 443 confirmed cases, seven deaths, and only five new cases from May 5 to June 14.
Learning from Mistakes
Taiwan's experience with SARS in 2003 and President Tsai's prudence in learning from the mistakes of that crisis is widely cited as the key to their victory against coronavirus.
But one thing that should also gain recognition is Tsai's success in getting all relevant government offices to strategize and work together. Moreover, the president was stern where necessary: she introduced strict guidelines for people who must quarantine and meted out punishments to violators.
By uniting the government and the people to fight against COVID-19, President Tsai made Taiwan the best example for democracies around the world that are struggling to contain the virus.
3. Chancellor Angela Merkel, Germany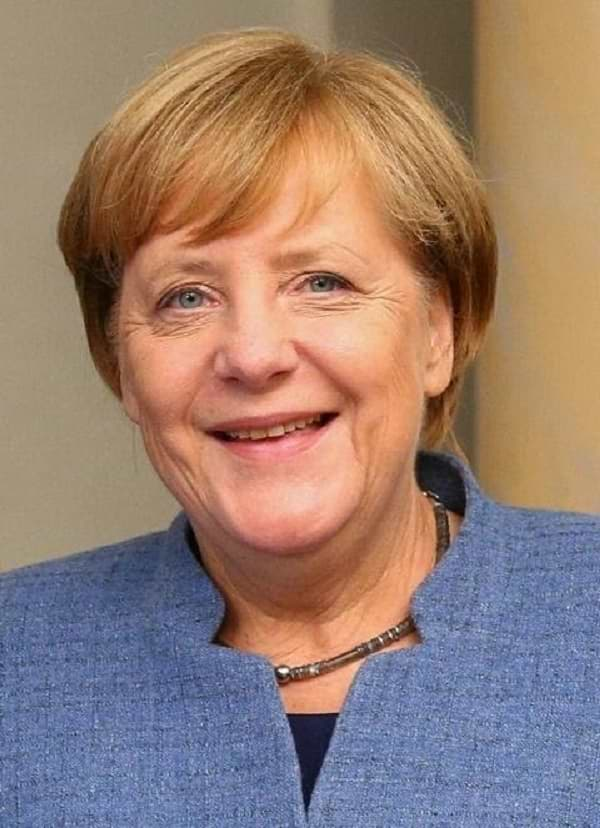 2020 is Angela Merkel's 14th year as the Chancellor of Europe's largest economy. Her leadership during the pandemic proved why she still holds the position and is now one of the most popular politicians in Germany.
Chancellor Merkel has a doctorate in quantum physics. Her background in Science and the academe gave her an advantage in the fight against COVID-19: she gave what is widely considered as one of the best explanations, by a leader, on how the virus spreads and devastates human health.
Her calm demeanor and obvious knowledge about the virus were refreshing to witness. Chancellor Merkel showed control. Her approach was very matter-of-fact: she focused on the pandemic, told the country flat-out to take the pandemic seriously, and explained lockdown rules in detail.
In April, she was once again calm and controlled when she announced the government's plans for easing lockdown restrictions in April.
Decisions Based on Facts and Science
Women are often accused of being emotional and irrational, but neither can be said about Chancellor Merkel. She clearly understood the importance of deferring to science and using facts as the basis for the government's response to the pandemic.
The Robert Koch Institute (RKI) became instrumental in creating the national pandemic plan, which included a containment stage and a protection stage. In press conferences and articles, Chancellor Merkel also often spoke alongside RKI representatives who provided statistical and scientific information to the public.
Balance Between Intellect and Empathy
Despite combating coronavirus as an intellectual, Chancellor Merkel made discussions about science and numbers easier to understand by giving clear examples for context.
For example, when explaining why the government aims to bring the reproduction rate (Rt) to under 1, Merkel said an Rt of 1.2 means that in a group of five infected people, one person infects two more individuals while the rest will infect one more each.
Her example brought the academic talk to a personal level, helped people understand how the pandemic spreads, and emphasized the gravity of the spreader quality of the virus.
How well did Germany do in managing the pandemic?
The number of infected individuals is now over 187,000 and the number of deaths is 8,867. These are big numbers. But statistically, Germany has one of the lowest COVID-19 death rates in the world.
Better Crisis Management
Much has already been written about how female leadership is proving more effective than the "macho" and "strongman" approach in battling the coronavirus pandemic.
Prime Minister Ardern, President Ing-Wen, Chancellor Merkel, and other female heads of state — Sheikh Hasina of Bangladesh, President Jeanine Añez of Bolivia, President Salome Zourabichvili of Georgia, President Halima Yacob of Singapore, and Prime Minister Sanna Marin of Finland — these leaders galvanized their people and governments to work together for a common goal. They did not hesitate to implement sweeping, radical rules that, at face value, put people first before economies.
At a time when leaders are called to be decisive and firm, women have proven that empathy is just as important (if not more so) in earning the people's trust and compliance.
Moreover, decisions for the people must be based on truth.
New laws and regulations should be thoroughly-planned before they are enforced. Above all, compassion. People need it and are motivated by it in any crisis.
The world has had a taste of what life can be like when women lead nations. The fact that everyone is marveling at their feats speaks a lot about how far society still has to go regarding gender equality and women empowerment.
I hope that it wouldn't take another pandemic-level crisis for men to be humbled and for women leaders to receive the respect and recognition they deserve.
Daphne Bual
A lover of stories, parks, animals, rainy days, and hot chocolate, she believes that the best remedies for bad days are three servings of french fries and one whole rainbow cake.