Charlene Owen
Charlene works for a popular greeting card company, hoping that…
It's that time of the year when students finally graduate and join the ranks of those waiting for the right job opportunity. Although social media is slowly becoming an avenue for postings, there's nothing like the classic job hunting website that provides you with positions relevant to your field of expertise.
To help you out, we've listed six different sites that can cater to different job-hunting needs. Take time to browse through them, and good luck in your applications!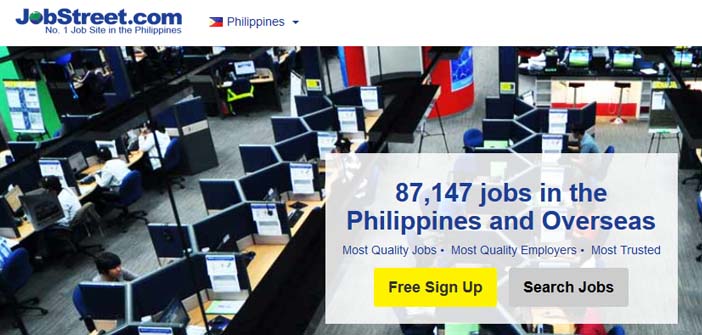 A household name in job hunting, JobStreet has listings from thousands of companies here and abroad. Aside from these, it also provides very helpful articles about how to land your dream job, as well as paid features that can help you push your applications further. Once you've signed up, you'll get email alerts from Lina, the site's auto-emailer, about jobs that best suit you.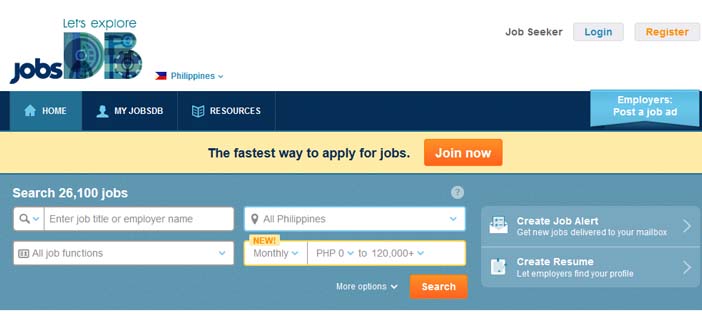 JobsDB is a good alternative to JobStreet. It has a clean and very user-friendly interface with a quick-search function that doesn't require you to log in. If JobStreet doesn't work for you, try this site out. It also has a plethora of quality employers to choose from, plus you'll also get email alerts for openings that are relevant to you.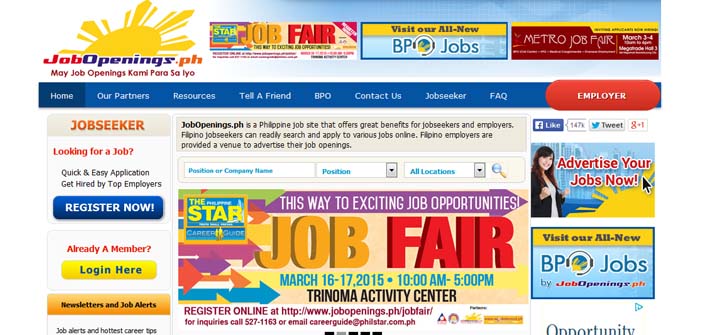 JobOpenings.ph is an all-Filipino job hunting site with more than 370,000 postings to date. It contains openings from smaller companies that can still win you quality positions.
[crp]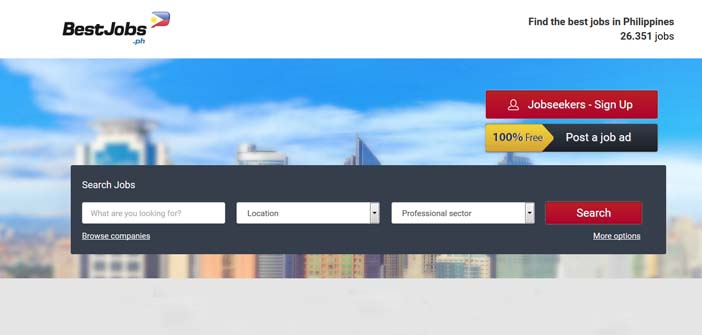 BestJobs.ph is a very quick and no-hassle way of searching for jobs. Simply input the position you like as well as the area of your preferred operations, and BestJobs.ph will pull up relevant offerings for you. Provided that you have a ready resume, you can apply for the position you want in less than five minutes.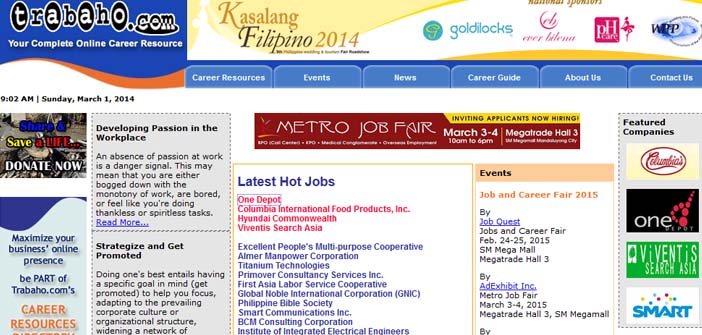 Trabaho.com may initially look confusing, but once you dig deeper, you'll find a wealth of job openings—from advertising agencies looking for account executives to orchestras looking for conductors. It also contains a comprehensive listing of companies and their contact details, as well as job fairs that you may want to check out.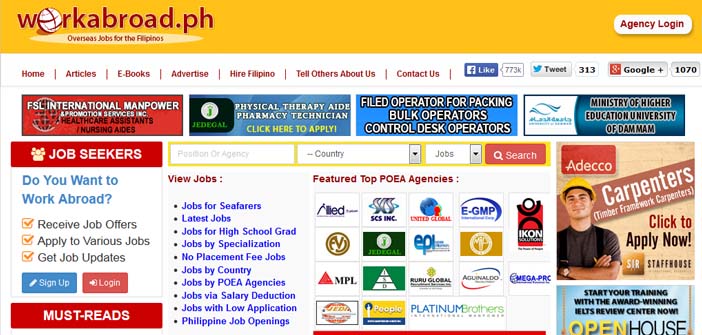 If you're planning to head out of the country to work, you may want to browse through job openings posted on WorkAbroad.ph. Probably the most famous POEA-approved website dedicated to those thinking of taking a chance abroad, it contains thousands of postings for more technical positions in places like the Middle East. English teaching jobs are also bountiful in this site, so make sure to comb through available openings carefully.
Of course, it always helps to spread the love and check for job openings on multiple sites. And don't forget to update your resume and professional profile on LinkedIn, either! Do you have a favorite job site we haven't listed? Leave a comment to share!
Charlene Owen
Charlene works for a popular greeting card company, hoping that what she writes makes some big, burly man somewhere cry. She's into MMA, and when she's not watching armbars on YouTube, she also writes for a tech blog or naps with her cat.