Nica Valdeavilla
Nica loves books, writing, and photography. She likes to discover…
There will come a time when we have to choose a path. We make choices that people won't understand. Sometimes, we even question our own choices. But, if you know in your heart that this is your path and purpose, you stick to it no matter what.
Meet SPPI Executive Director Joelyn Soldevilla-Biag, who did just that.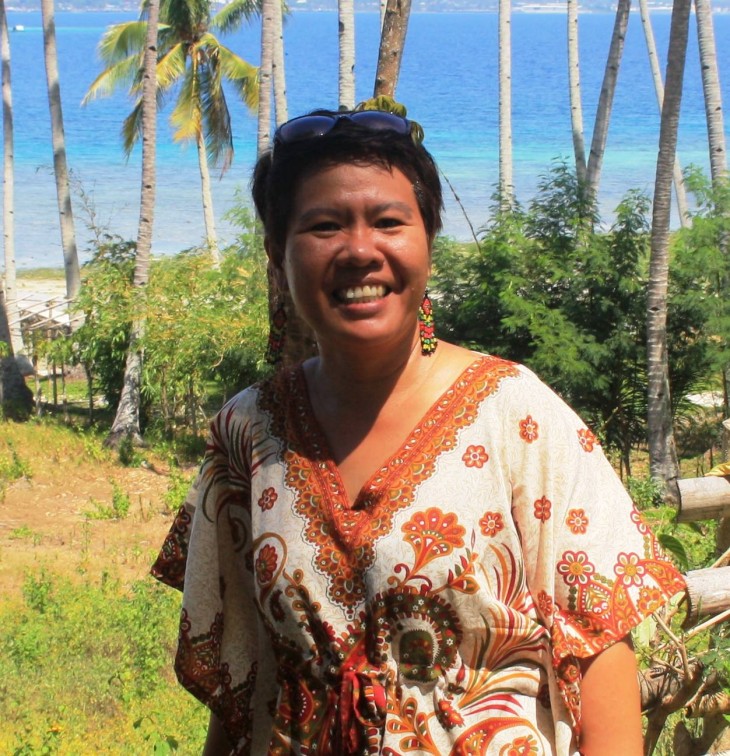 Joelyn is the Executive Direction of SPPI–Sentro ha Pagpauswag ha Panginabuhi (Center for Local Economy Development)–which empowers rural communities in Eastern Visayas, particularly in Samar Island. The organization provides training and financial support to improve livelihood in different communities.
How SPPI Started
In 1999, Joelyn was then hired as a training officer for MODE (Management and Organizational Development for empowerment), a non-government organization based in Quezon City. After five years of working at the NGO, she was asked if she wanted to go to Northern Samar to help establish a satellite office.
Joelyn hails from Negros Occidental while her husband is from Pasay. When they finally decided to move, her mother-in-law said to her, "'Yung mga taga probinsiya pumupuntang Manila para magtrabaho, ikaw naka-aircon na opisina mo rito sa Manila, lilipat ka pa sa probinsiya?"
Joelyn said, "Til today, I don't know what made me decide to do it, but in July 2004, we gathered our belongings, put them on a truck, and have them shipped to Catarman, Northern Samar."
Eventually, MODE-Samar became SPPI. Joelyn registered SPPI into a non-governmental organization in the Securities and Exchange Commission in 2007. She became its Executive Director when it started its operations in 2008.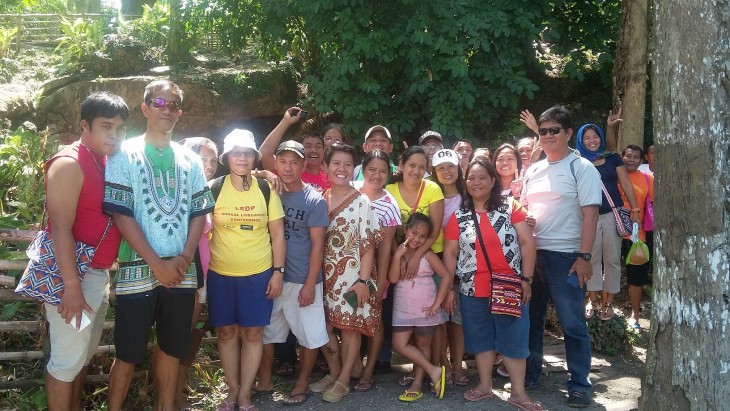 SPPI and its Projects
When asked about SPPI, Joelyn shares, "We saw that despite its natural resources, Samar Island has widespread poverty in the rural communities. The average monthly income of a rural family of five people is only three thousand pesos."
Thus, the NGO formed its Local Economy Development Program (LEDP) to empower "the poorest of the poor" and to achieve a "more balanced and just" economic agenda. Through the LEDP, they hope to strengthen people participation in community development, especially women.
SPPi currently has six projects: seaweed farming, organic farming, food processing, solid waste management, disaster risk management, and organizational development. Through their various projects, they help the people gain additional income.
The organization provides on-hand trainings, seminars and even conferences for the residents of Samar. Likewise, they coordinate with local government units (LGUs) and different partners and stakeholders for these projects. Some LGUs even invited SPPI to their own communities.
"The residents choose what project they want to pursue. Because we start where the people are, they would normally decide on a livelihood activity that they are most familiar with. During the livelihood planning or community assembly where SPPI are introduced, a 'menu' of services is presented to them," Joelyn shares.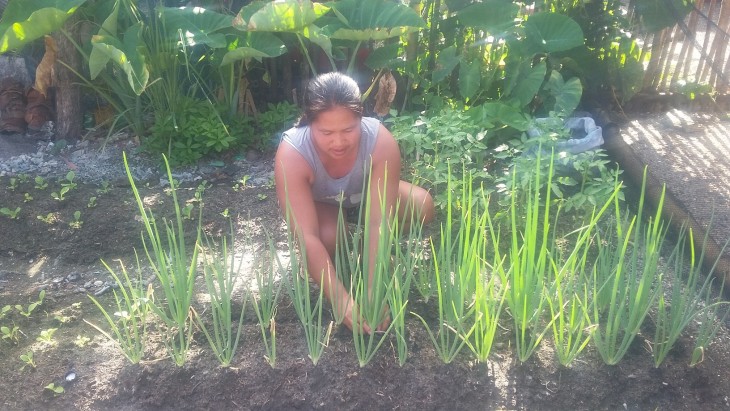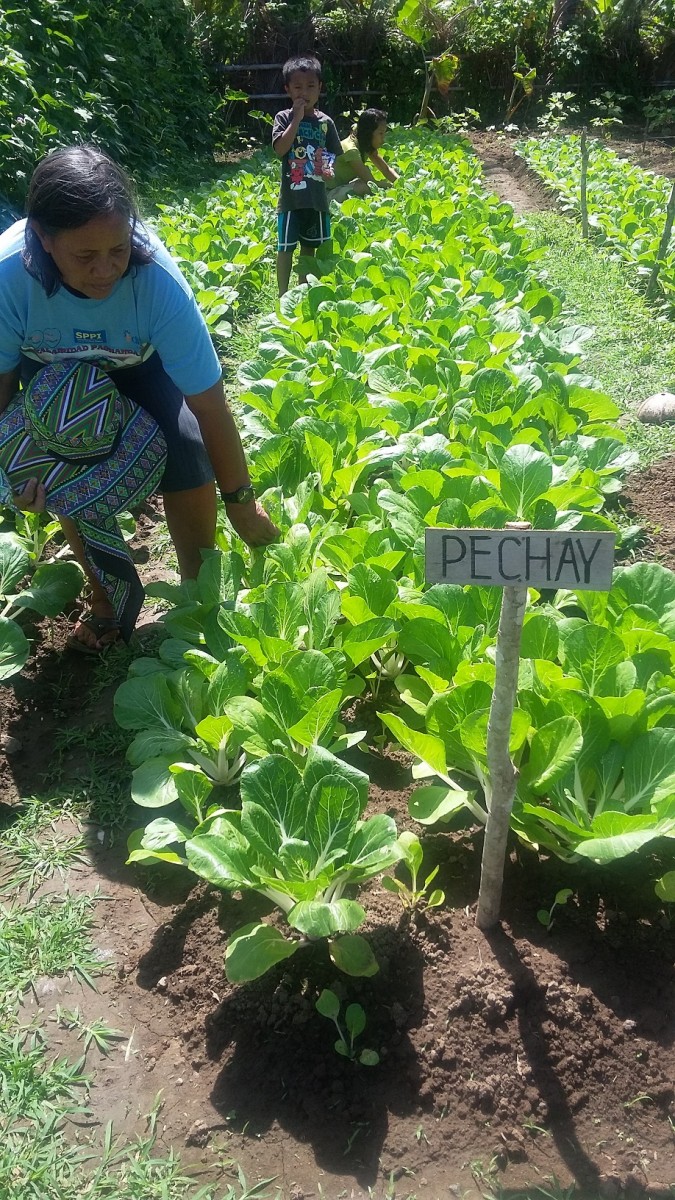 On Challenges
One of the recent challenges that SPPI had to face was when Typhoon Yolanda hit their area in November 2013. Northern Samar was not as devastated as Leyte and Eastern Samar, but the typhoon affected their seaweeds project. Their seaweed farms were washed out as a result of the typhoon.
Joelyn recalls, "Replanting was very difficult because there were no seedlings available within the island. We had to buy seedlings from Lanao del Norte so that our project partners could plant again."
However, Joelyn says that the typhoon brought opportunities for them to expand their programs in Western and Eastern Samar.
As the Executive Director, Joelyn has various tasks to attend daily, such as writing reports and proposals to funders, monitoring the projects in their sites, and even facilitating meetings and training activities. She has learned to deal with everyday challenges.
Sometimes, when pressure and tension is too much, she finds herself missing her family, which is now based in Los Baños. Joelyn admits, " I would lock myself in my office and be comforted with my pressure mantra: 'all these shall pass.'"
SPPI's Seaweed Project on "Project Inspire"
This year, SPPI is lucky to be the only finalist from the Philippines in "Project Inspire's" top 10 finalists.
"Project Inspire" is sponsored by the Singapore Committee for UN Women and MasterCard to help young change-makers aged 18-35 to create a "better world for women and girls in Asia and the Pacific. The competition is currently in its crowdfunding stage until October 15, where finalists can raise funds for their projects.
SPPI will also be part of the "Project Inspire bootcamp" this November in Singapore.
SPPi's project is called, "Not All Farm Produce Grow on Soil," which aims to propose Communities of Practice (COP) among women seaweed farmers.
In SPPI's Seaweeds Value Chain Development, seaweeds are dried, brought by local consolidators and marketed in Cebu. SPPI is the market facilitator of dried seaweeds.
With their project on "Project Inspire," Joelyn shares that the COP will serve as venue to develop and strengthen the capacities of women seaweed farmers. She said, "This will help to manage learning and knowledge, stimulate innovation, and develop social capital."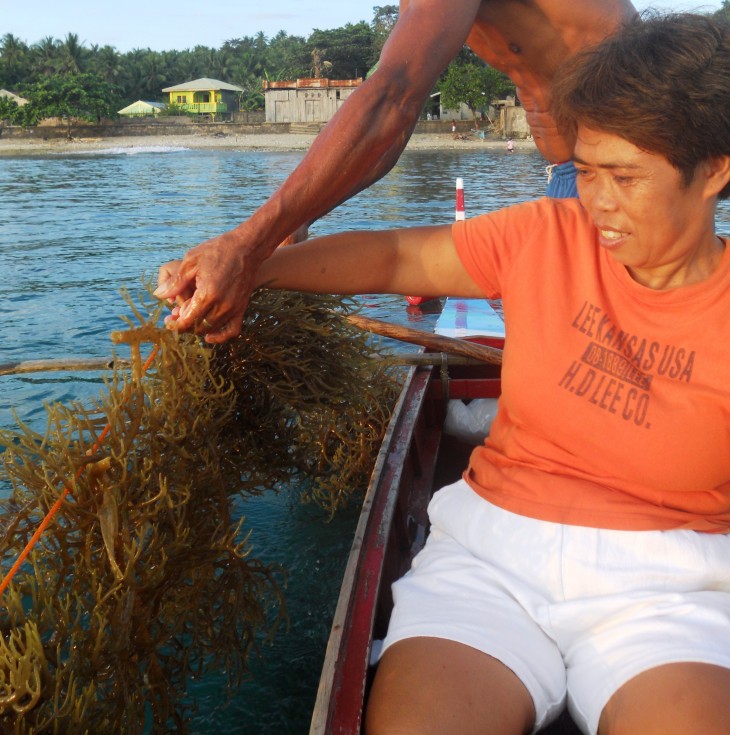 On Changing Lives
Joelyn admits that what she does for SPPI is not work but is now a lifestyle. Her decision to move to Samar has definitely moved and touched lives in the area.
"People in the community could not even sign their name on the attendance sheet before because they feel nervous and are uncomfortable in front of other people, but now because of the training they get from SPPI, they have enough confidence to talk to anybody," Joelyn shares.
Through the various livelihood activities of SPPI, there were also proof of increase in household income.
Joelyn shares that "hearing stories about increase in household income and seeing the things (banca, bike for a child, vitamins) they buy from their income" is a milestone for her. With all its achievements, SPPI has come a long way–and it all began when one woman decided to go to Samar to make a difference and to change lives.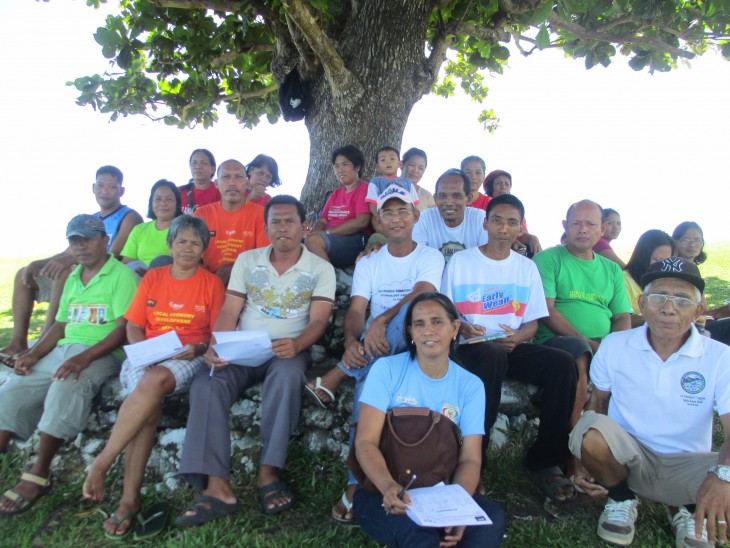 If you want to learn more about SPPI or how you can help sponsor a program, visit their website.
Nica Valdeavilla
Nica loves books, writing, and photography. She likes to discover new dishes, places and try a lot of things. She dreams of having her own business but her grandest dream is to travel the world.