Myra Mortega
Myra is a writer and an editor. She has penned…
Planning to set up your own social enterprise but don't know where to start?
BPI Foundation might just give you the opportunity to turn your dream into a reality. If you're 18-35 years old, and you have a brilliant business idea that aims to make a difference, then you might want to enter BPI's Sinag Challenge. The top five finalists get to win a P200,000 grant plus six months mentoring from social entrepreneurship veterans. In addition, the top five applicants will also be given access to the Ateneo business incubation center.
Excited? Just prepare your business plan and head over to http://sinag.bpifoundation.org/ to download the application form, and submit it on or before July 20, 2015.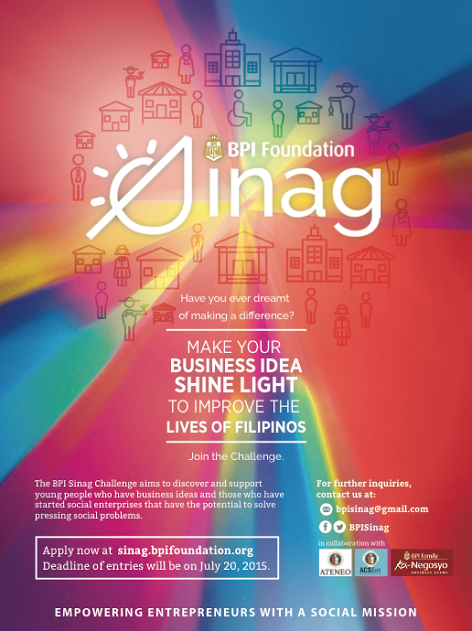 Myra Mortega
Myra is a writer and an editor. She has penned speeches, magazine articles, educational materials, and online content. She enjoys traveling, doodling, taking photos, and laughing to "Friends" reruns.