The Globe Business Group treated their empowered women business decision makers to a day of reflection and pampering session at Crimson Hotel at Alabang, Muntinlupa City recently. It was a day inspired from Eat, Pray, Love by Elizabeth Gilbert to help women to see their worth. "We just want women to start appreciating themselves," Globe Business Enterprise Group Head of Marketing Charmaine Bautista-Pamintuan shares. ModernFilipina.ph had a chance to get Ms. Pamintuan's thoughts on empowering women and female leadership in the workforce.
Women at the Workforce
It takes a woman to keep a secret in an average of 47 hours. Women have more tastebuds. Men actually lie six times as often. These are some of the facts Pamintuan welcomed us with. However, Pamintuan got seriously real with me when she talked about the benefits of empowering the female leaders. At press time, women have evolved to singlehandedly control businesses and to have major roles in organizations. Most of these women also have families to take care of. This differentiates us from men because of our natural tendencies to become multitaskers and yet women are often looked down upon.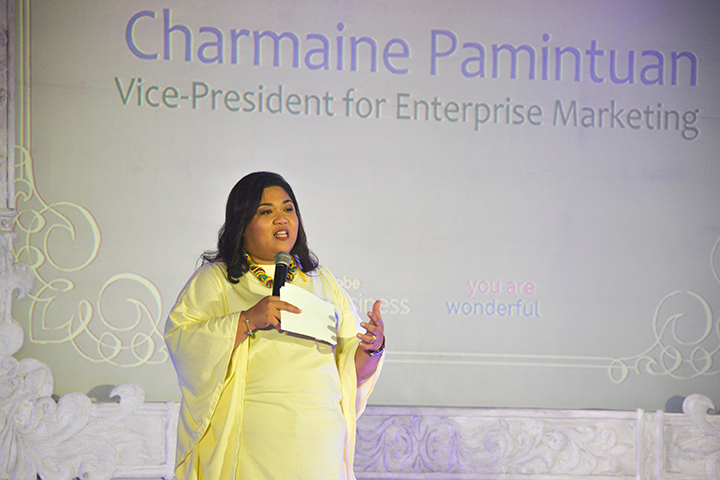 By acknowledging women's worth, Globe wants to motivate the female executive legion to do more and to inspire them to apply what they have learned to their female employees. "It affirms that they have a star contribution in the company and it also affirms how we are thankful with the relationship we have with them," Pamintuan confesses. "When you do a reward experience or acknowledge what they do, it's also enriching [them]," she further adds.
It makes us wonder about the difference between male leadership and female leadership. Men are often stereotyped as rational decisions makers and women are often stereotyped as emotional leaders. For Ms. Pamintuan, this is a falsehood. "I think, for women, the way they deal with challenges is actually same way on how men deal with it," she refers on the gender equality observed from being at Globe. This kind of view resulted from how media has changed the way we look at women, liberated and free – just with an emotional flair as women are more expressive than men.
#EmpoweringWomen
Being a female executive boss herself, I asked her if she has experienced any discrimination at work. She happily said that she hasn't been abused nor treated in a bad way. "I don't know if it's because of my personality or I'm just lucky to have worked in companies that able to enhance relationships with women and men," she shares.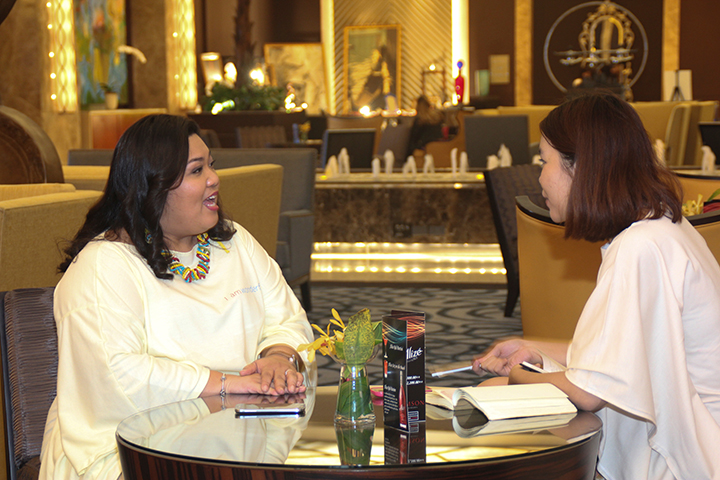 After the interview, I proceeded to Jackie Caniza's coaching session for the guests. She guided us on learning our priorities and how to adjust them, depending on whether it is a life gain or a life loss. The inspirational talks went on from Francis Kong to Daphne Osmena's segment.
This type of event reminds us that we are still lucky to live in a time where gender quality and women empowerment are prevalent and promoted by the government and the international community, even if the implementation is not enough. Pamintuan thinks that for a woman to feel powerful, she must be true to her feelings, sense of control, and sense of balance. In this way, an empowered woman will manage to run her home and run her world as needed.