Geri Osorio
She loves writing because it's the perfect excuse for her…
https://www.instagram.com/p/CGXlIuvH-si/
https://www.facebook.com/millennx/photos/a.1379107779074392/2664531013865389/?type=3&theater
https://www.facebook.com/inka.atletika/photos/a.1698090763756562/2127702780795356/?type=3&theater
The lockdown left people with so much downtime. Personally, I started exercising to keep myself busy while in quarantine. It's a good way to stay productive and healthy, which is especially important amid a public health crisis.
One of the joys of working out is dressing up.
Wearing pretty workout clothes can give you that extra energy boost to help you get through your exercise routine. Plus, you can take bomb selfies with your cute matching bra and leggings co-ords during your post-workout routine.
I admit, I own way too much activewear for someone who works out once a week on average. But does that stop me from buying more? Nope.
So Modern Filipina compiled a list local activewear brands to budol you into buying more cute workout clothes.
1. Ina Activewear
Founded by actress and former figure skater Ina Feleo, Ina Activewear is the perfect brand for gals who prefer pieces that are simple but not boring. Their selection has a mix of classic silhouettes and trendier designs, catering to different tastes.
Apart from basic bras and leggings, Ina Activewear also has workout shorts, capris, peekaboo tops, and matching sets to keep your outfits fun.
The brand is a big body positivity advocate, encouraging women to pursue fitness as more than just a means for weight loss, but also a way to achieve a stronger body.
Shop Ina Activewear on their website or Instagram account now while they're on sale.
2. Lotus Activewear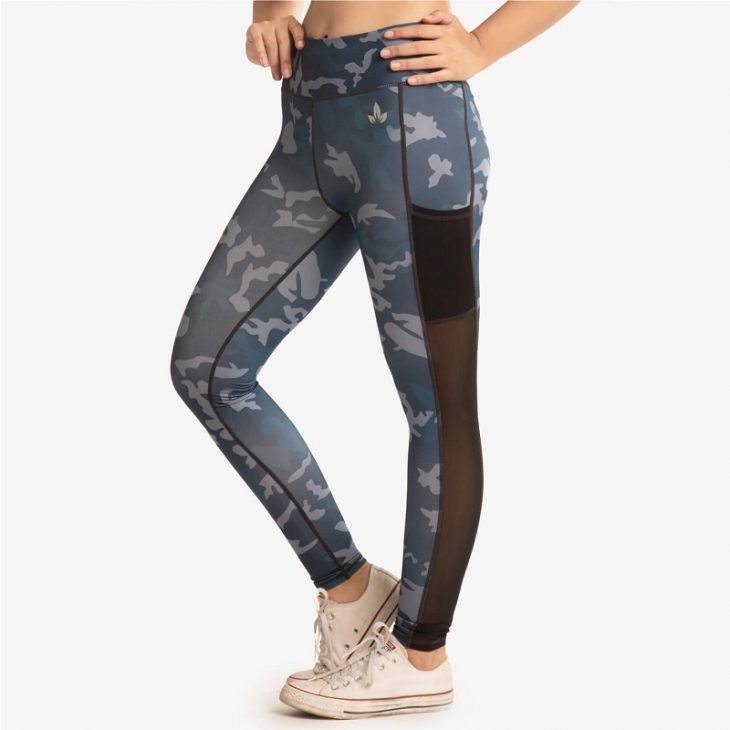 You've probably already heard of Lotus Activewear if you've been a fitness junkie for a long time. This e-commerce brand has all your activewear needs, from bras and tank tops to leggings and shorts.
Lotus is best known for their wide selection sports bras. The pieces feature both bright and muted colors, bold patterns, and flattering cuts.
What's great about Lotus is that their pieces can also double as casual wear. You can simply throw on your favorite denim jacket on top of your workout co-ords for the perfect athleisure look.
Shop Lotus Activewear on their online store or Instagram account.
3. MillennX
Compared to Ina and Lotus Activewear, Millennx features bolder pieces, perfect if you want to make a statement. The brand describes their apparel as fashion-forward, with designs that are more on the trendy side.
The silhouettes of their pieces are unique but flattering, accentuating your curves to make you feel more confident with your body.
MillennX is popular for their rose gold pieces. They have bras, bottoms, and even stylish cover-up tops in pretty shades of pink.
Nadine Lustre, Pia Wurtzbach, Joyce Pring, and other celebrities have been seen sporting MillenX apparel.
Shop MillennX on their website or Instagram shop.
4. The Shape Shop Active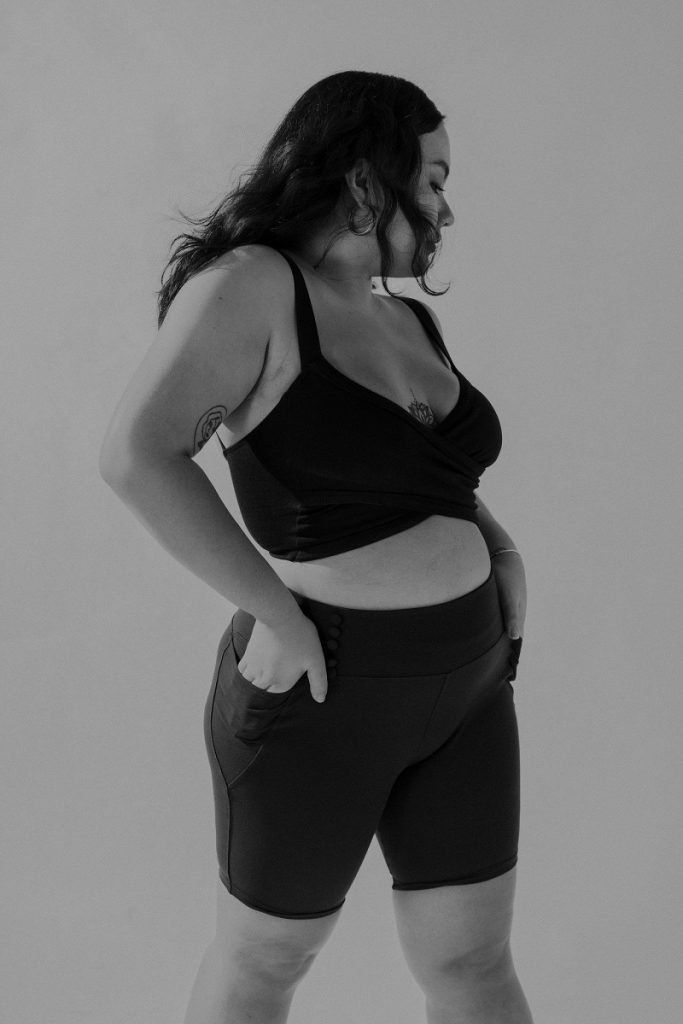 The Shape Shop is known for its body love advocacy. With their passion for body positivity, the brand offers unique cuts and silhouettes that are flattering for all body types. Their pieces are also available in a wide range of sizes, from XXS to XL.
This activewear brand offers low-cut bras, crop tops, tank tops, and long-sleeve tops to keep your workout outfits fun. They also have casual tops and bottoms that compliment every body type.
The Shape Shop currently has a Fashion for Frontliners sale. For every item sold, they'll send a gift to a frontliner from PGH's COVID-19 ward.
Shop The Shape Shop's pieces on their website or Instagram account now while they're on sale.
5. Inka Atletika
Inka Atletika describes their line as going "from gym to swim." This active swimwear brand offers apparel that turn your trusty workout clothes into your favorite bikini. Their pieces have fun, vibrant, eye-catching prints and designs, made from comfortable fabrics that you can wear to the beach or the gym.
Unlike the other brands, Inka Atletika mostly offers bras and bottoms since they're a swimwear line. They don't have active leggings and shorts, but they do have "hip huggers." These have a hemline that goes just below the butt cheeks, which is perfect if you don't feel comfortable working out in just a bikini bottom.
Shop Inka Atletika on their website or Instagram shop.
I know Shopee and Lazada have cheaper finds. But when shopping for active apparel, we recommend turning to local businesses instead. When you buy from these shops, you can be assured of the quality of the pieces. They'll last longer and save you more money in the long run. Plus, supporting local businesses means you get to help small-time entrepreneurs put food on the table.
Happy shopping and happy working out!
Geri Osorio
She loves writing because it's the perfect excuse for her to make more puns.