Carol Premacio
Audacious,vivacious and loquacious, Carol Premacio's greatest loves are, and always…
They say that breakfast is the most important meal of the day. It is where we get the energy to take on the challenges that we'll be thrown our way and the nutrients to keep our body at its healthy best. There are a lot of things that will greet us girls everyday. There's school, work, our kids. Thus, the modern Filipina doesn't deserve just any meal. Here are 8 healthy breakfast foods to start your day right:
1. Fruit & Yogurt Parfait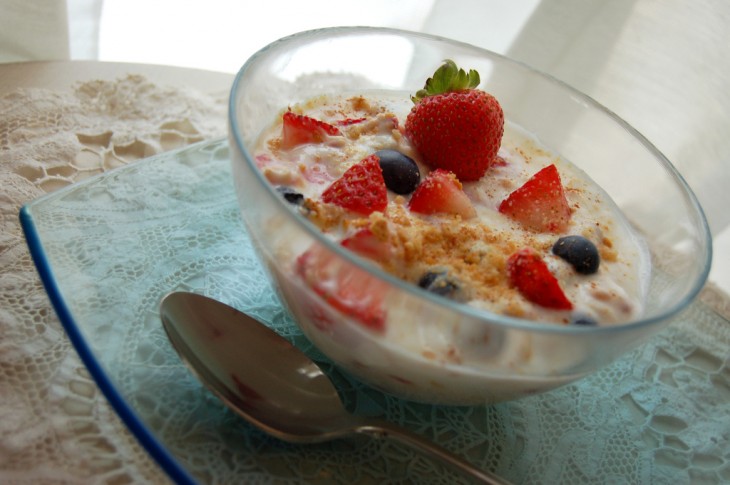 One of the most eye-catching breakfasts in this list would be the fruit and yogurt parfait. Not only is it drool worthy, but it's highly nutritious as well! And you know the best part? You don't have to step out your doorstep to enjoy this little piece of heaven in your bowl, glass, or jar. You can use the yogurt, preferably low-fat and plain, as the base of the meal and experiment with a multitude of healthy toppings. Yogurt is known to contain calcium and protein, two nutrients essential for the human system.
As for the toppings, you could go crazy with the healthy choices available in the market! Opt to use fresh fruit for the best experience. Usual choices for the parfait's layer of fruits would be blueberries, strawberries, mangoes, and bananas. Oats or granola can also be thrown in the mix. Strawberries are a good antioxidant containing vitamin C. Bananas, on the other hand, contain high levels of potassium.
2. Oatmeal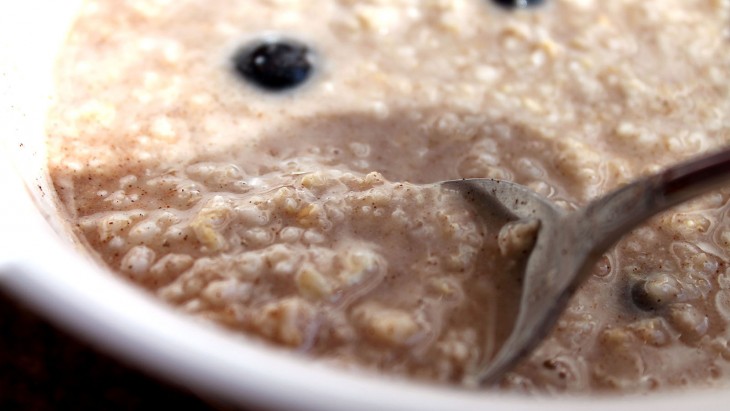 No breakfast list is complete without oatmeal. Most of us, at one point in our lives, have been forced or persuaded by our mothers to eat this breakfast meal. But our moms weren't just doing it for the heck of it—they were dead on when it came to this food's health benefits. Containing fiber and protein among many other nutrients, oatmeal helps lower cholesterol, reduce one's weight, help control diabetes, and prevent cancer. Now isn't that more than enough reason to start including this breakfast food in your grocery list? Although it can be a bit bland at times, milk and honey is the perfect fix for this. Or just top it with fruits like berries or sliced bananas!
3. Cereal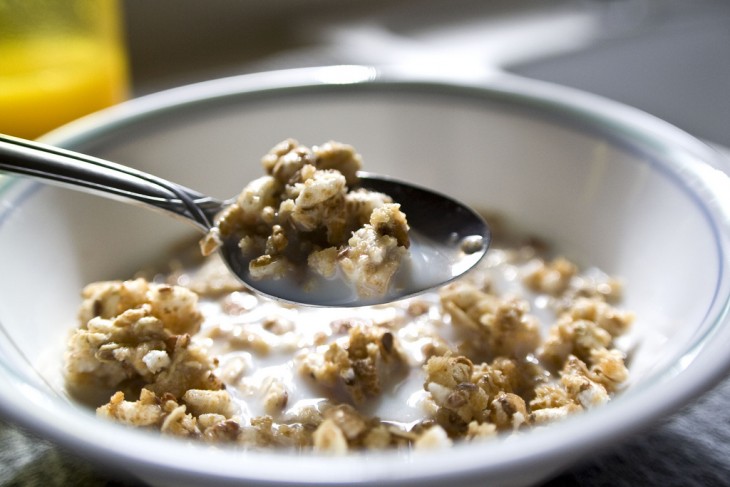 Mass produced or organic, cereal still remains one of the healthiest and most popular breakfast food. Cereal contains essential vitamins and minerals such as iron, vitamin B, and zinc. And it'll help keep you fit—studies show that people who regularly consume cereal also have lower body mass indexes (BMIs) than those who don't. They are also a good source of energy, which is important when starting the day, plus they prevent constipation and colon disorders and reduce your risk of cancer.
4. Eggs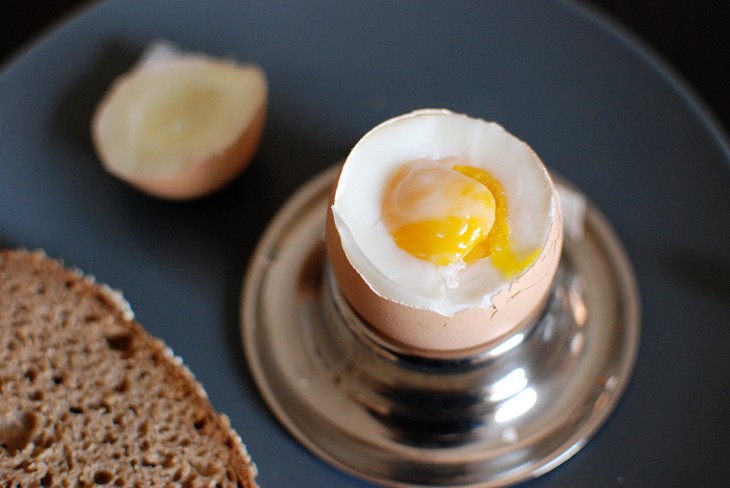 Sunny-side up or scrambled? Eggs have always been a breakfast staple. It turns out they are rich in proteins, various vitamins and minerals, and good cholesterol—all of which are vital to our health. Among the vitamins present in eggs are vitamins A and B2, which are important in growth, so better get the kids to eat their eggs as well. Who would have thought how big a help these little eggs are to our health? Another good point about eggs is that there are a number of ways to cook them! Eggs benny, omelet, over easy, poached, deviled, boiled—just take your pick.
[crp]
5. Bread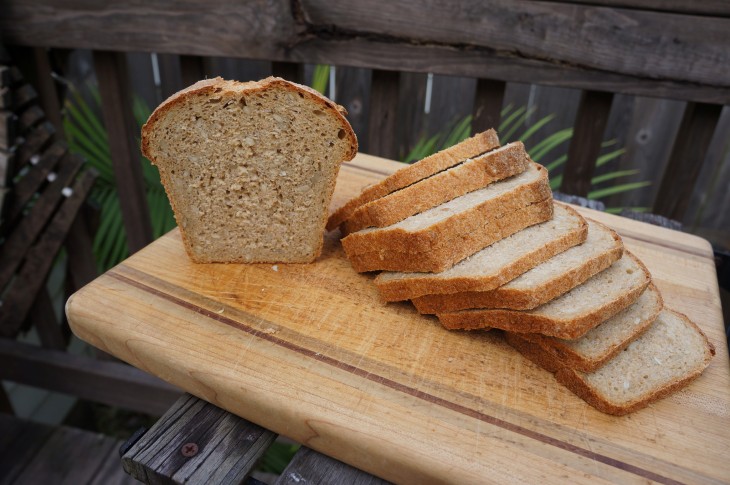 One of the most common and convenient breakfast foods, bread is perfect when you're in a hurry to work or school. The best is whole wheat bread or some other kind of whole grain option. Bread has numerous health benefits because of its contents. One of which would be carbohydrates that help give our body energy, especially the brain and nervous system. Another important content would be fiber as it helps us have a good digestive system and aids in weight loss. Now we just love that, don't we, ladies?
6. Coffee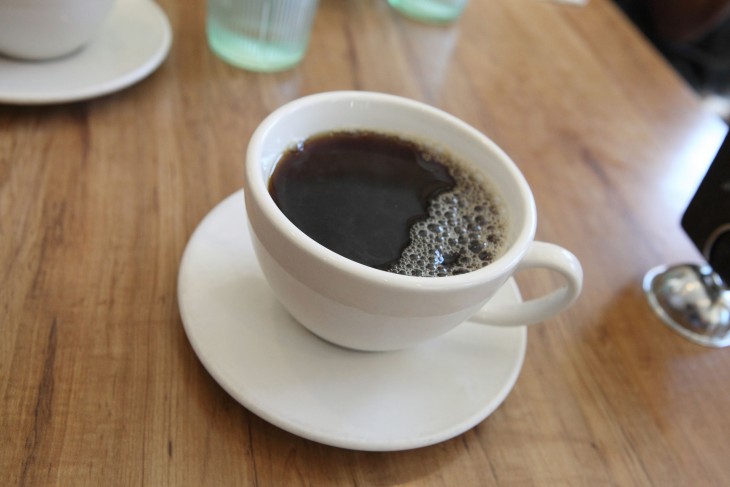 For some people, the day isn't complete without a cup of coffee in the morning. How can we blame them? Sometimes we just need something to psych us up for the day, and what could be more perfect than coffee? Aside from its wake-me-up purposes, coffee also has several health benefits. It has been proven to be a powerful antioxidant and, according to a 2005 study by the American Chemical Society, it is the number one source of antioxidants. It could also help reduce the risk of diabetes and certain kinds of cancers. It has also been known to be good for the liver.
7. Green Tea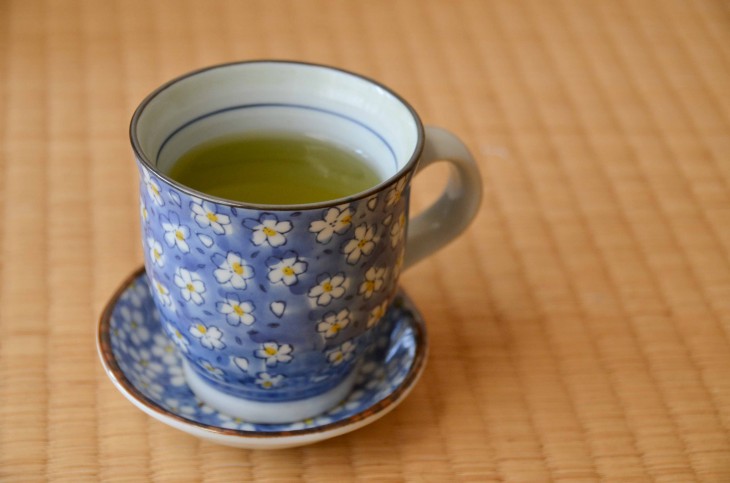 Listed in almost every diet is green tea. According to studies, green tea improves blood flow, lowers cholesterol, and has the possibility of preventing a variety of heart problems and cancers. It also helps you relax, and drinking tea has also been said to increase ones metabolism, therefore helping you lose weight. And if you need to change it up once in a while, a number of herbal teas offer great health benefits too.
See Also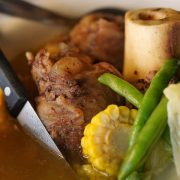 8. Oranges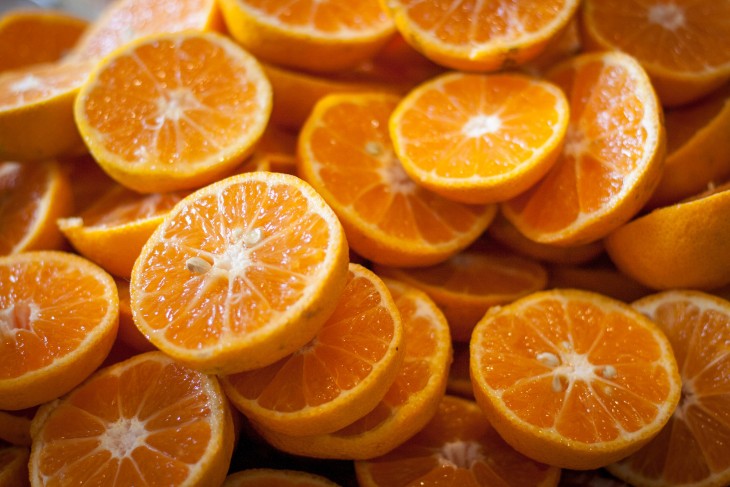 Not only is it a color that brightens up one's day, but the humble orange has also been proven to be a pretty nutritious fruit. Due to its high vitamin C content, oranges are known to boost the immune system. It also has vitamin A, calcium, and nutrients such as choline, which helps with sleep, improves the absorption of fats, and reduces inflammation. Oranges are also known to prevent cancer and other diseases.
Breakfast is truly the most important meal of the day and eating the right food with the equally right selection of vitamins and minerals is key for every modern Filipina looking to start her day right. What are your favorite breakfast foods? Leave a comment to share!
Carol Premacio
Audacious,vivacious and loquacious, Carol Premacio's greatest loves are, and always will be, fashion and writing. She enjoys writing and reading books,fashion magazines and lifestyle magazines. One of her aspirations in life aside from working in the fashion and publishing industries is to travel and be able to see the world in all its beauty.