Marian Bartolome
Marian is an interior designer turned freelance writer who loves…
Love your daily dose of coffee? So do we! Nothing gets us revved up and ready for our day quite like a delicious cup of joe. If you're like us, you probably rely on it to give you that initial burst of energy to get you out of the house, but research compiled by PhD candidate Steven Miller shows that there are ideal times to get your caffeine fix—and right after you wake up may not necessarily be one of them. How do you know when to make a dash for your espresso machine? You just have to listen to your body.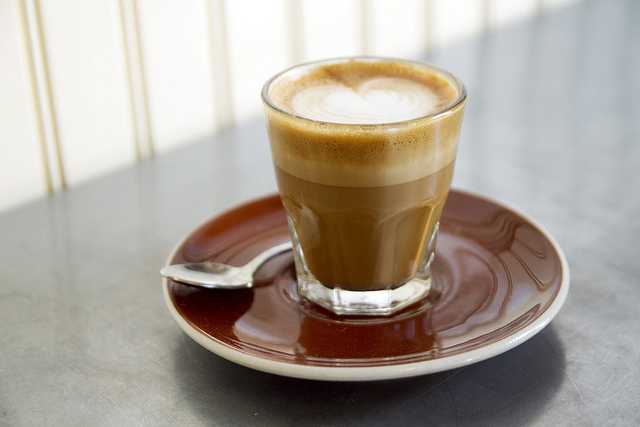 You see, your body has its own routine that's dictated by the circadian clock. It's a 24-hour hormonal cycle that tells you when to sleep, when to wake up, and so on. This involves the production of cortisol, a hormone that perks you up or, as blogger and coffee-lover Ryoko Iwata puts it, "naturally caffeinates" your body. Traditionally, cortisol levels rise at around 8-9 AM, 12-1 PM, and 5:30-6:30 PM. If you drink coffee at these times, caffeine loses its potency, since your body already has the boost that it needs. You'll find yourself becoming more tolerant to caffeine, which might explain why you feel that your favorite coffee no longer has an effect on you.
Instead of having coffee with your breakfast or lunch, save it for when your cortisol levels drop and your body naturally slows down, which happens between 9:30 and 11 AM and 1:30 and 5 PM. By doing so, you'll get more kick from your cuppa, and you won't have to keep chugging down your coffee by the thermos. Incidentally, these times match the coffee break schedule at most offices. How's that for convenient? And if you find yourself feeling drowsy early in the morning, try getting a dose of good old sunlight. It's said to stimulate your body into producing more cortisol faster, so that may just tide you over until you can make a grab for your coffee stash.
Want to learn more? Check out Steven Miller's article on Gizmodo, or visit Ryoko Iwata's blog, I Love Coffee, where you'll find an awesome infographic explaining the concept of cortisol, plus tons of other coffee-related content.
Marian Bartolome
Marian is an interior designer turned freelance writer who loves exploring the world on her feet and through her Kindle. Her favorite things to write about? Travel, lifestyle, coffee, and happily ever afters.