Think six weeks is too short a period to lose a significant number of pounds and a good percentage of body fat? Not if you ask the seven ladies who participated in Freego's #SuperShapeMe 40-Day Fitness Challenge, dubbed "7 Ways to Sexy." Jom Garcia, Ana Lim, Che Jensen, Abelle Orbeta, Rocky Chua, Ayee Alberto, and Kat Millan joined the program late last year, where they worked with Freego, The Fat Kid Inside's Erwan Heussaff, and House of Pain's Coach John Aquino to discover their new "shape of sexy."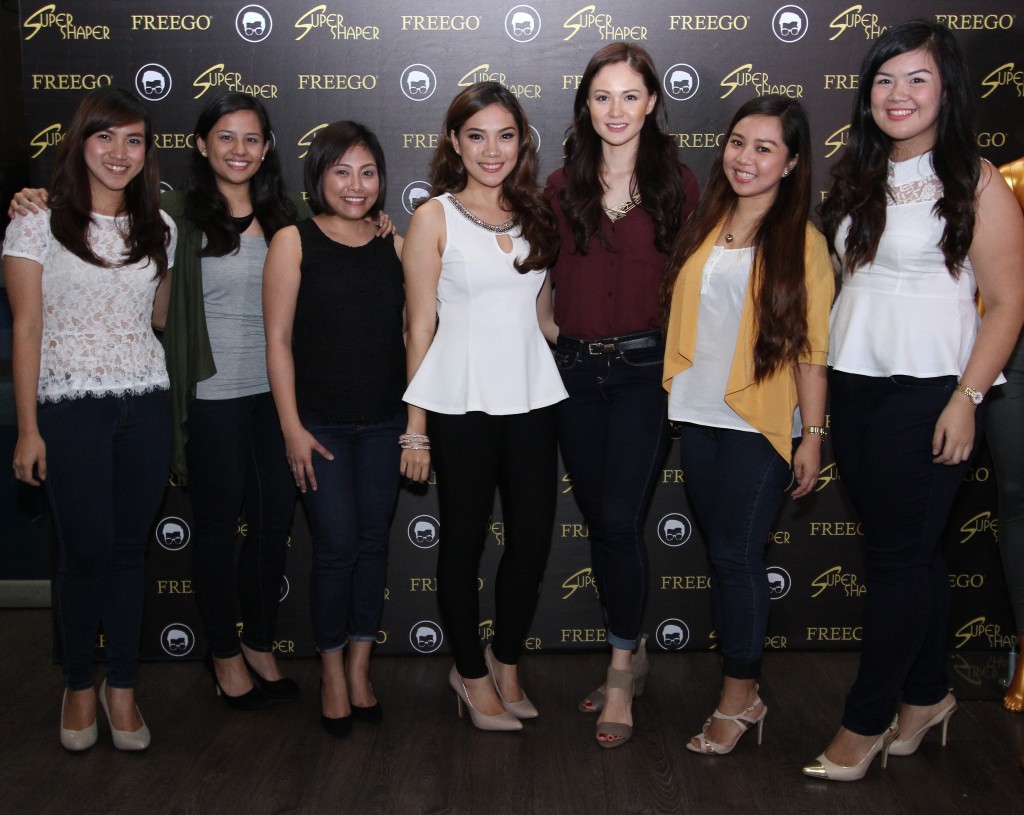 Winner Jom Garcia, whose goal was to enter her 30s with a healthier approach to life, ended up shedding 13 pounds as well as 4 inches off her waistline, and the other ladies all have similar success stories when it comes to losing body fat, pounds, and inches.
Inspired by their stories, we asked all seven girls to answer a few question about their journey toward a more healthy lifestyle as part of the fitness challenge, as well as how they would continue to practice these healthy habits now that the contest had been concluded. Scroll down for photos of the girls and their responses to our questions.
Modern Filipina (MF): What made you decide to take on the challenge?
Jom Garcia (JG): There was absolutely nothing to lose but everything else to gain. I just wanted to be a happier version of me because I wasn't feeling good about myself. It was that simple. I was already on the road to fitness prior to it starting, and it was a perfect gift I could give myself, to look and feel my best before I turn 30.
Ana Lim (AL): I joined this challenge because I wanted to level up my weight loss journey. The fact that it is a competition pushes me more.
Che Jensen (CJ): Ever since I gave birth I always found it hard to jump start my exercise program. I would always have excuses not to work out. Two pregnancies and months of laziness after, I found myself overweight and lacking self-confidence. The challenge was my way to police myself. I used to be very driven when it comes to keeping fit and maintaining my figure and I felt the Freego 7 Ways to Sexy Challenge was my ticket to getting back on track and staying on track afterwards. A jump-start to fitness, so to speak.
Abelle Orbeta (AO): I joined this challenge because of my dad. He had his cancer two years ago because of preservative foods and other unhealthy foods. Because of his situation, I suddenly realized that I need to do something for my health, and this challenge came along. I needed to start eating healthy at home and influencing mg family as well. indeed, health is wealth!
Rocky Chua (RC): I was at the peak of my unhealthiest lifestyle then that I gained over 140 lbs. I only realized it when I went shopping one time that I asked attendants for bigger sizes (from medium to large/XL). Though I can't be considered obese, that's the point where I felt that I badly needed to change my lifestyle. Luckily, #SuperShapeMe challenge came along and I got picked among many others. I knew then that it will be my turning point so I jumped into it right away.
Ayee Alberto (AA): It is less than a year before my big day, that's why I tried my luck and decided to apply to Freego's Super Shape Me. I really really need to lose weight for me to gain my confidence back and look good on my wedding day. I think every girl will agree with me that we all want to be the most beautiful girl on our wedding day.
Kat Millan (KM): Pre-college, I was pretty active. I had ballet every other day, a few sports (badminton, table tennis, and a bit of tennis), as well as grades to juggle. My body was accustomed to reaching a certain threshold of activity which kept me fit in that time. However, when I started college, there was generally less time for myself, which meant that I had to prioritize school and as a result, the pounds started to creep on. I knew that I could get my old body back and this challenge was the perfect motivation to do just that. Apart from having an external source of motivation, I hoped to gain healthy habits that would persist beyond the Challenge's 40 days (16-21 days to make a habit, based on various sources).
MF: How do you feel the challenge has helped you grow more confident?
JG: I don't need to look at the mirror anymore to feel good about myself. I could definitely say that I feel my body has gotten stronger, my eating habits better, and my outlook incredibly more positive.
AL: Throughout the challenge we've been constantly filmed and photographed. Seeing my weight loss progress through the footage and photos made me feel a lot more confident and proud of myself.
CJ: Seeing results physically and weight loss progress really brought back my confidence. Being able to wear clothes that I haven't been able to wear for at least two years really got me even more motivated to push myself to the limit.
AO: I think this challenge built me more confidence right now. I believe being does not only imply of the physical appearance but also the overall confidence of a lady. I can now say that running and exercise are part of my everyday routine. Being fit increases confidence! There is a strong correlation bet how you feel physically and how confident you feel mentally.
RC: To achieve the confidence of an empowered woman has always been my end goal in mind. As I've said, this challenge has been my turning point. It let out the best in me and forced me to get out of my comfort zone of sweets and junks.
AA: Let's all be honest enough to admit that admiration starts with physical attraction. And physical attraction starts with sense of sight. It may be a little harsh but most people will favor pretty and sexy girls than others. With my 13lbs lost, I can say that I regained my confidence. You can wear anything you want.
KM: It's extremely demoralizing to have to buy clothes because you no longer fit into the ones you have. This challenge was a huge feel-good experience because it made me not only more aware of what I was putting into my body, but also how I and was spending my time and once I regained that sense of control, it made me feel way more confident.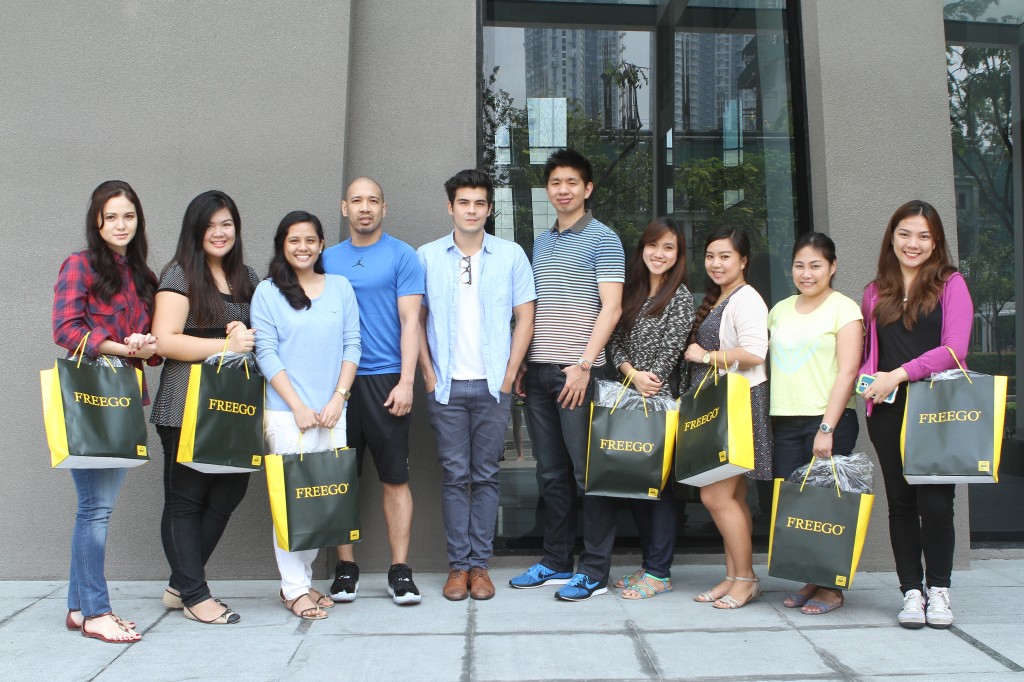 MF: What are the healthy habits you'll take away from this challenge?
JG: Wake up early and don't sleep late. Eat something fresh, you can't go wrong. Drink lots of water. Take 5 small meals per day. Set aside an hour to exercise. Avoid sugar and fried food. Don't be too hard on yourself. Commitment is very important.
AL: The healthy habits that I have acquired through this challenge are the four "nos" of Erwan, which are no fried, [no] grain, [no] alcohol, and [no] sugar. Follow this with balanced portioning then you're good to go with your diet. I learned that eating well shouldn't be difficult in terms of how to do it. There is no specific meal plan and menu you just need self-control and discipline. Through coach John I learned that working out doesn't need fancy machines and equipment. Exercise can be done at home with the help of the strength of your body! Squats, burpees, drills, crunches. These are manual workouts aka no excuse workouts! My membership in my past gym actually expired within the challenge but that wasn't an excuse for me because working out doesn't require a gym membership. All you need is your drive and perseverance. To sum it all up, you don't need to fuss about not having a diet delivery plan or a gym membership because this will only give you the excuse of not being able to afford it. You only need yourself, your discipline, drive, perseverance and self-control to achieve a healthy lifestyle.
CJ: The general guide given by Erwan basically covers all. When I first heard it I thought, "That's it?" I found out the hard way that it really covered all. Eating healthy is 80% of the weight loss. Compliment that with an active lifestyle and you can get results you want fast. This is my biggest take away from the challenge. Being able to work out and diet the proper way.
AO: I never go to fast food restaurants. Every time we go out, I always ask my friends family to consider somewhere with salad. I do not want any fried [food] in my meal, either chicken or even fish. No pork since the challenge started. And I will always use the healthy carbohydrates from vegetables over starch (rice, pasta, pizza, bread). All these things became part of me, which I am really happy about.
RC: I'm really grateful that I was blessed to be trained by two of the most sought-after coaches in the country. It gives me the chance to understand what healthy living is really all about. From the right nutritional knowledge and guidance on our WhatsApp [group] by Erwan, I get to learn or been forced rather on how to cook and prepare healthy meals , to the proper form of physical trainings specifically plyometrics by Coach John of house of pain.
AA: The whole real clean eating. It will not only make you lose weight, but it will also help you have a healthier lifestyle.
KM: The 4 Golden Rules: Nothing fried, no wheat, no sugar, no alcohol. Yes, it sounds painfully difficult, and it may sound like you will have to munch on ice cubes for a while, but really, stick to those four and watch the pounds melt away.
MF: Do you have any tips for other Filipinas who want to start living healthier?
JG: [Here] are the things that worked best for me: Stay active every day. Work out and make it a habit. Eat healthy and clean, and watch your portions. Don't ever stop, just keep going. Always have your end goal in mind. [Click here to read the full explanation of Jom's tips.]
AL: Start now! Not later or tomorrow. Imagine the body you could've had if you started three months ago. Picture your goal and put it into action. Don't let your excuses hinder you
CJ: Be patient. The first two weeks will make you want to go back to old habits or skip workouts or cheat on your diet. But when you get past that, things are relatively going to be easier. Always keep in mind that relapse will only mean you will need to double your work to get back and waste the effort you've already poured in. Be smart. Know that your health affects everything you do in life. It affects your work, your family life, your confidence and in general your outlook in life.
AO: (1) Set a goal. Find a motivation. Be committed to this motivation. Stay fit, see to it you do some exercise everyday (before starting your day or before sleeping). (2) Get away from all fried, preservatives and sugar. Watch your food intake and know what balanced diet means. (3) Use a journal to keep track of your journey.
RC: Just jump into it and commit yourself to achieve your set goals. Nothing will happen if you will not start. Now, I don't even call it a diet because it gives my brain a message that there will be an end to it and eventually I might get back to my old habits. What I did rather was that I committed myself to change my lifestyle into a healthier version. That doesn't mean I don't get to enjoy, I do. I just keep in mind the portion of my food and to always choose the healthiest options possible.
AA: Never say you cannot do this or that. It's all in the mind. Never say you cannot avoid bad carbohydrates like rice. Never say you can't live without sugar. Just remember that before 7 Ways to Sexy, we're just like you, bad carbs eater, sugar addict, fast food addict, etc. But look us at now. Don't wish for a fit body. Work for it!!!
KM: It's all in the mind. You spend so much time conditioning yourself to think "Okay, this is it. Not even gonna breathe in the direction of that donut," that in a way, reduces your motivation to see it through. Honestly, don't overthink. Delaying tactics aren't going to get you into that pretty dress you're planning to wear for Christmas lunch/dinner. Decide on a course of action, and off you go.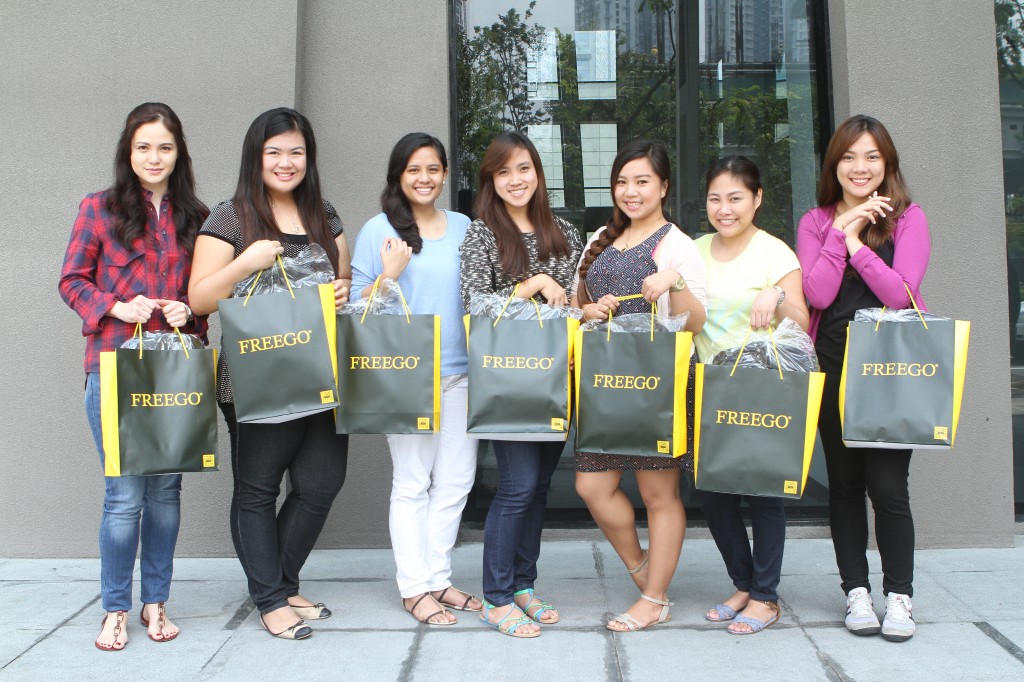 MF: How would you define your shape of sexy?
JG: My shape of sexy is bold and strong, confident, and happy in her own skin. Doesn't conform to what society dictates healthy should look like, but establishes ideals that are realistic, achievable, and empowering.
AL: Yes, my new shape of sexy is a healthier and confident me! Now that I'm on the road to achieving my physically slim body I can say that my drive for it and my confidence is my new shape of sexy.
CJ: For me it's not just your shape. It's how you handle yourself and life. Confidence cannot be faked. A confident person beats a person trying to project anytime. The figure just adds to the "wow factor" of a confident woman. In a nutshell, sexy is being confident no matter what you wear and no matter what your figure is.
AO: Shape of sexy means staying physically fit, being confident and loving all natural, unprocessed and healthy foods.
RC: My shape of sexy is circle because it's a never-ending process towards becoming fit and strong. Everyday in every way, you have to keep pushing forward to always be the better version of yourself. A woman who has substance, confidence and can empower herself. Yes, that's my definition of sexy.
KM: I was slightly amused when I first heard "shape of sexy." I can't imagine saying "Damn, that's one sexy circle/parallelogram." But then again, the whole point of this Challenge was to empower Filipinos to embrace their bodies, regardless of shape and to advocate for healthier and cleaner lifestyle change. Love the skin you're in, in other words. And we take care of the things we love. So eat your leafy greens and your half-a-fist- sized portion of protein, chug your water, and own it. Your bodies are what you make it, not anyone else. You go, sexy parallelogram.
For more on the Freego 40-Day Fitness Challenge, read "Erwan Heussaff: Sexiness Boils Down to Confidence," "5 Tips on Healthy Living from Freego Fitness Challenge Winner Jom Garcia," and "4 Tips on Eating Healthy from Erwan Heussaff." Follow ModernFilipina.ph for more tips on healthy living and other topics.
Liana Smith Bautista
Liana Smith Bautista is an article writer, web content manager, manuscript copy editor, and blogger—and she thinks it's awesome that she earns her living marketing on her love for the written word.